In the 1950s it seems like everyone thought we'd have flying cars by the year 2000. That didn't exactly happen, but there's still plenty of crazy dual-purpose vehicles you can waste your money on these days. Take this insane custom "hydrocar," for instance. It took roughly a decade to build, and you can now own the one-of-a-kind car/speedboat if you're willing to part with a massive pile of cash.
The car was built by Rick Dobbertin, and there's nothing else like it in the world. He says the entire project set him back well over one million dollars, and it's unclear exactly how much the final product will set you back. That's because the bizarre ride is being offered up for auction, and it'll go to the highest bidder with no reserve price.
It's an absolutely ridiculous creation that is clearly more speedboat than street-cruising car, but it can indeed tackle road as well as water. It's packed with switches and gauges, and the instrument panel looks like something out of a 1980s science fiction flick, but it's an undeniably eye-catching creation.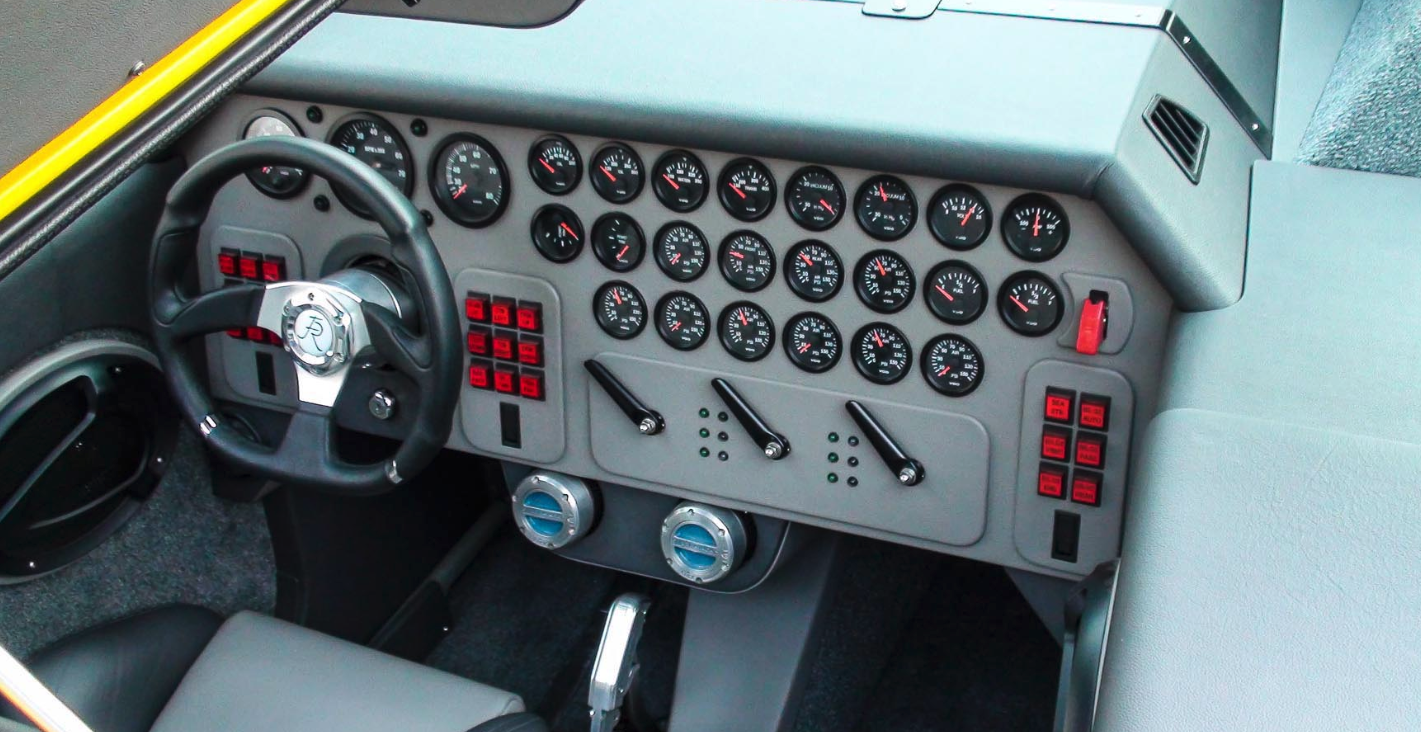 The vehicle has been featured in Popular Mechanics, and it's got a long list of appearances under its belt already. You could probably park this thing in your front lawn and get a crowd of people in no time, but it's the engineering of the pricey vehicle that should really be your top priority.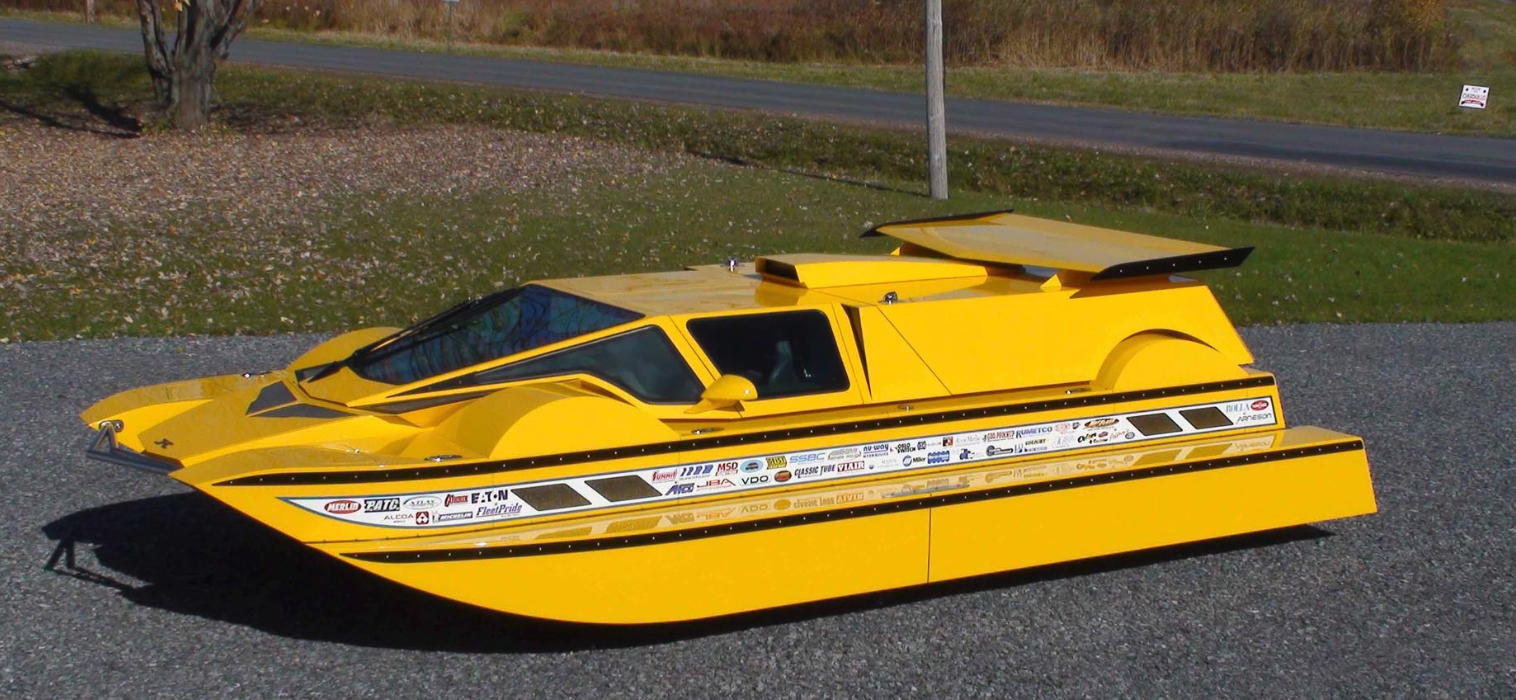 According to the car's official auction listing, it's got some serious beef under the hood. The guts include a 762 horsepower Chevrolet V8, high-end racing transmission and of course a custom exhaust setup. That power is directed to either the wheels or the propeller depending on what mode you're in, and the boat body lifts up on air bags to allow the wheels to touch the ground when it's being driven on dry land.
It's obviously a pretty special vehicle, and it's no wonder it took a decade to finish, but how much will it fetch on the auction block? The auction listing is quick to point out that the piece is being sold as a prototype and "intended for a static display," meaning that they're not telling you it's okay to drive the thing. It's registered as a watercraft in New York, and there's no mention of it being street legal in its wheeled mode. Nevertheless, this beast will be sold to the highest bidder on September 1st, so get your checkbook ready.