The Hubble space telescope has captured yet another beautiful image of a galactic collision. NASA says the new image was captured as part of the telescope's investigation into the origins of the largest and most massive galaxies in our universe, which astronomers refer to as Brightest Cluster Galaxies or BCGs.
This ongoing galactic collision is located in the Boötes constellation and will eventually become a singular galaxy after the merger has completed. Based on the new image that Hubble captured, the collision already seems to be well underway, with the galaxies already showing evidence of distortion as strands of gas and dust link up with strands from the other galaxies.
These collisions emit a ton of light, too, which is one reason that astronomers have named the massive clusters that they create BCGs. As the galactic collision happens, the galaxies will mingle more, and the light from their stars may even grow brighter as it swirls through clouds of dust and gas. The SDSSCGB 10189 merger is, of course, just one of many mergers happening in our universe right now.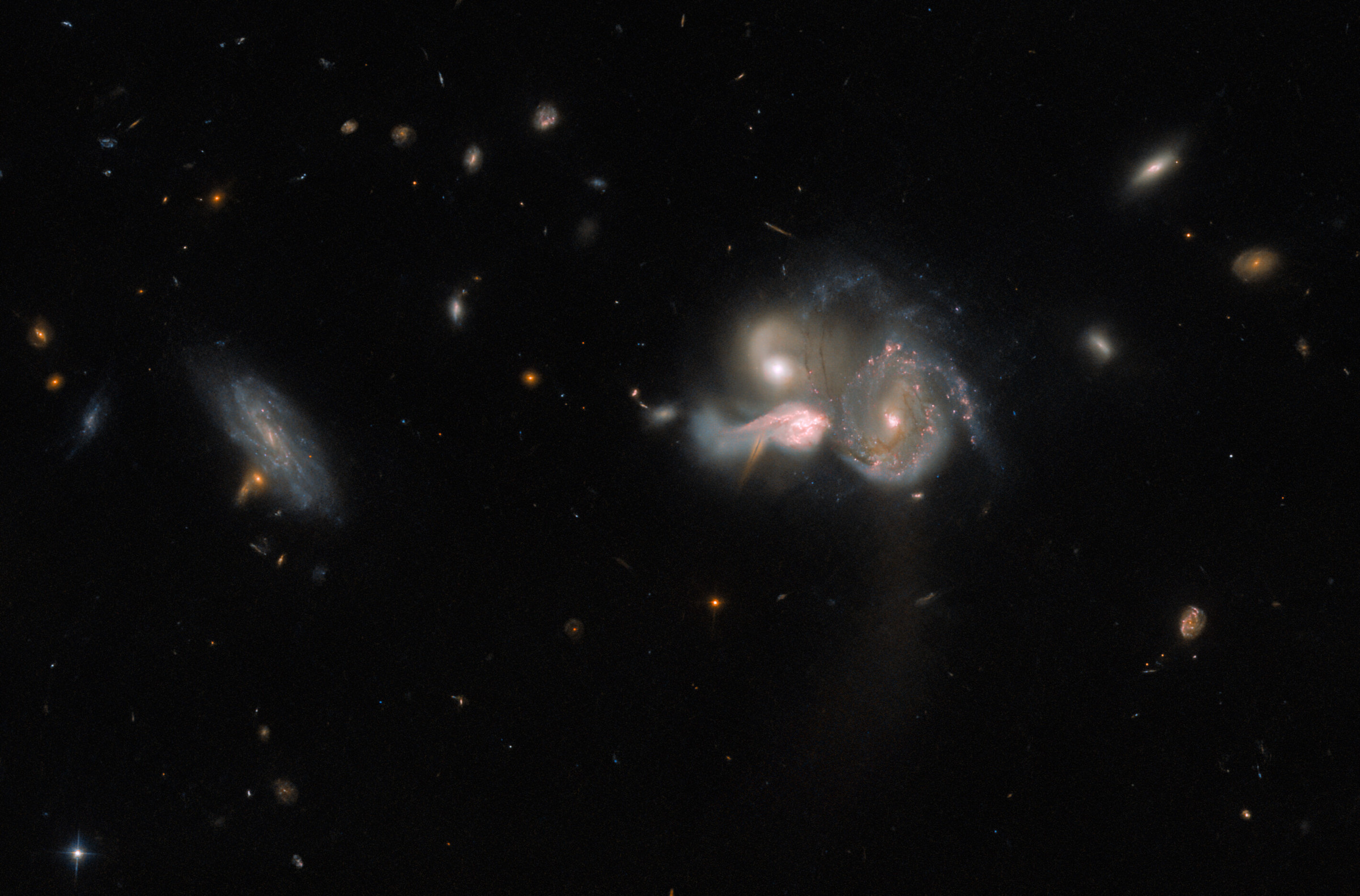 Further, mergers will continue to happen as galaxies slowly move toward one another, eventually colliding. What makes Hubble (and other telescope's) observations of these galactic collisions so important, though, is it helps us better understand how the galaxies meld together into one. These mergers are believed to have helped shape galaxies as we know them and play an important role in the universe's evolution.
The BCGs, like what Hubble is observing in this latest galaxy collision, are formed when larger galaxies swallow smaller ones or when gas-rich galaxies like the three seen in SDSSCGB 10189 collide. Of course, there is still a lot of controversy around these massively bright galaxies and the time when they began to form within our universe's history.
Some believe these galaxy collisions that create BCGs formed in the early universe, while others believe they are still forming and that SDSSCGB 10189 could even be one. Unfortunately, Hubble's observations of the galaxy collision can't tell us that just yet. But, once the merger completes, it could shed more light on the origin of these galactic events.
More recently, the Hubble space telescope also captured images of mysterious spokes in Saturn's rings, drawing astronomers quizzical looks closer to home.