The Samsung Galaxy Z Fold 5 builds on the previous-generation, but newly goes up against some serious competition. Does it compete?
Pros
Well-designed
Nice displays
Solid battery
Good performance
Cons
Form-factor is limiting
Expensive
| Buy From | List Price | Sale Price | |
| --- | --- | --- | --- |
| | $1919.99 | $1604.97 | See It |
The foldable phone world is seriously heating up. With the likes of OnePlus finally jumping on board the world of foldables, and others, like Oppo (which owns OnePlus) three generations in, there's some competition in the world of foldables that seems to be pushing them in the right direction. But there's only one company that's been at foldables for five generations now — Samsung.
The Samsung Galaxy Z Fold 5 is in a slightly strange spot though. While OnePlus, Honor, and Google have all adopted arguably more usable form factors that prevent the need to open up the phone for anything more than absolutely basic tasks, Samsung is keeping its candy bar form factor — meaning that the device fits a little better in the pocket, and is a little more compact.
But in a world with actual competition, is Samsung still the king of fold-style phones?
Samsung Galaxy Z Fold 5 specs
Dimensions
154.9 x 129.9 x 6.1 mm
IP rating
IPX8
Display resolution
Exterior: 904 x 2316
Interior: 1812 x 2176
Display size
Exterior: 6.2 inches
Interior: 7.6 inches
Display type
LTPO AMOLED
Display refresh rate
120Hz
Display brightness
1750 nits (peak)
Chipset
Qualcomm Snapdragon 8 Gen 2
Memory
12GB
Storage
1TB
Rear cameras
Wide: 50MP, f/1.8
Ultrawide: 12MP, f/2.2, 123-degrees
Telephoto: 10MP, f/2.4, 3x optical zoom
Video
8K at 30fps
Front cameras
Exterior: 10MP, f/1.8
Interior: 4MP, f/1.8
Ports
USB-C
Battery size
4,400mAh
Charging
25W wired, 15W wireless, 4.5W reverse wireless
Connectivity
Bluetooth 5.3, Wi-Fi 6e, 5G
Colors
Icy Blue, Phantom Black, Cream, Gray, Blue
Price
$1,799.99
Samsung Galaxy Z Fold 5 design
The Samsung Galaxy Z Fold 5 pioneered the concept of the foldable phone, and that meant creating what it thought should be the standard of foldable design. And, it did a pretty good job — and is still doing a pretty good job five years later. The Samsung Galaxy Z Fold 5 is well-designed and premium in build, and it makes sense why so many people love it.
But it's also a little unique, in that it's pretty skinny. The front of the phone is only 2.64 inches, which is much smaller than most slab phones — and that means that the front screen can feel a little unusable in some situations. I don't love typing on the front display, and while scrolling social media is fine, it's not as great of an experience as it is on a device like the OnePlus Open. The result is that I found myself unfolding the phone much more than I would have liked — an experience I didn't have when I recently reviewed the OnePlus Open.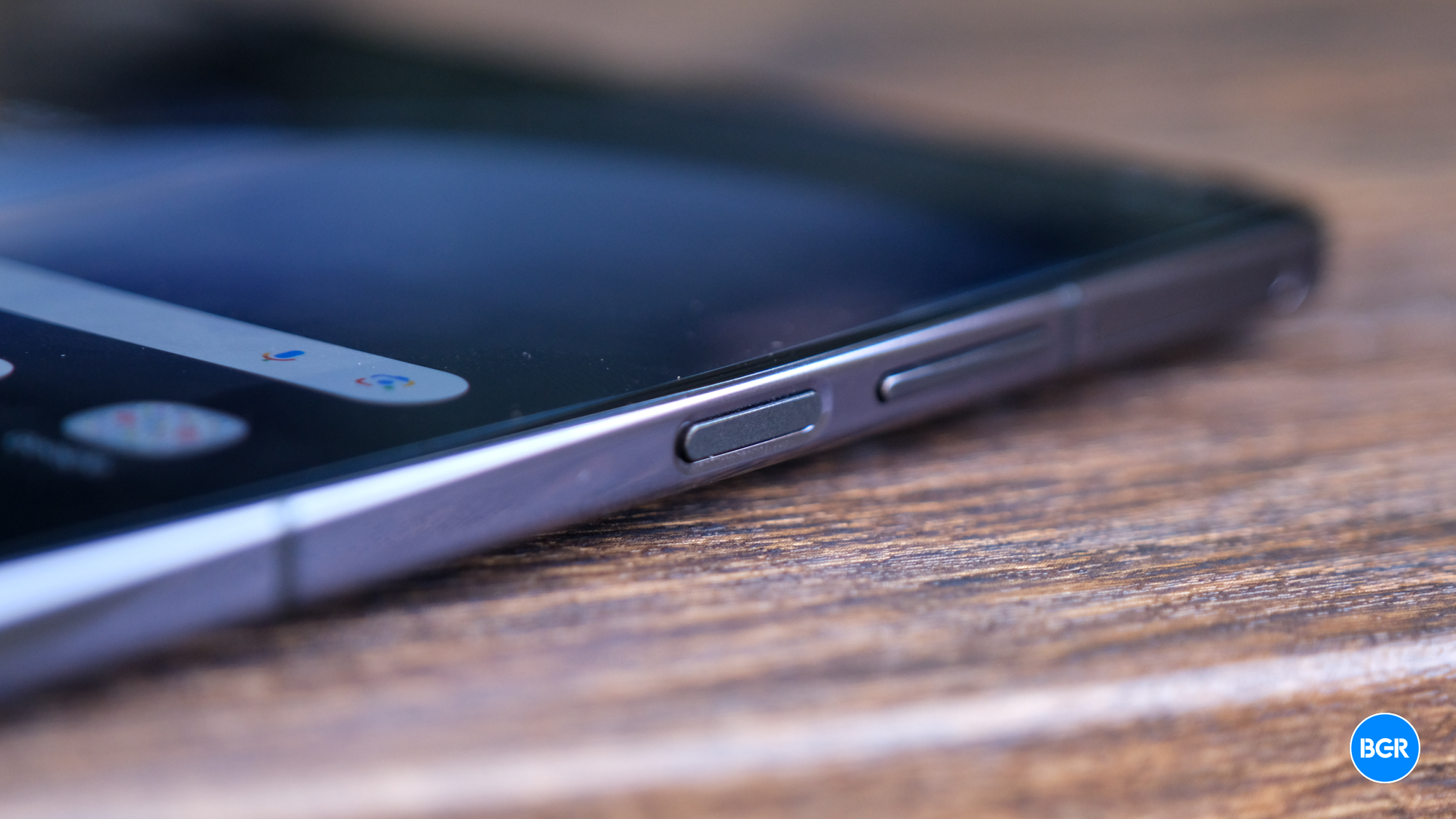 The rest of the design, however, is quite nice. The phone feels premium when you fold and unfold it, and unlike previous versions of the phone, there's no screen gap when the phone is folded up. There is a noticeable crease, but most won't really notice it in day-to-day use.
Other aspects of the phone are to be expected. There's a USB-C port on the bottom, with a volume rocker and power button on the side. That power button also has a built-in fingerprint sensor, which works quickly and accurately.
I prefer the overall design of a device like the OnePlus Open, but the Galaxy Z Fold 5 is still very premium and well-built.
Samsung Galaxy Z Fold 5 display
Samsung usually includes great displays on its high-end phones, and that remains true on the Galaxy Z Fold 5.
On the front of the Galaxy Z Fold 5, you'll find a 6.2-inch display with a 904 x 2316 pixel resolution and a 120Hz refresh rate. It looks great. Setting aside the fact that it's a little skinny, it gets bright and vibrant, and most will find using it a joy.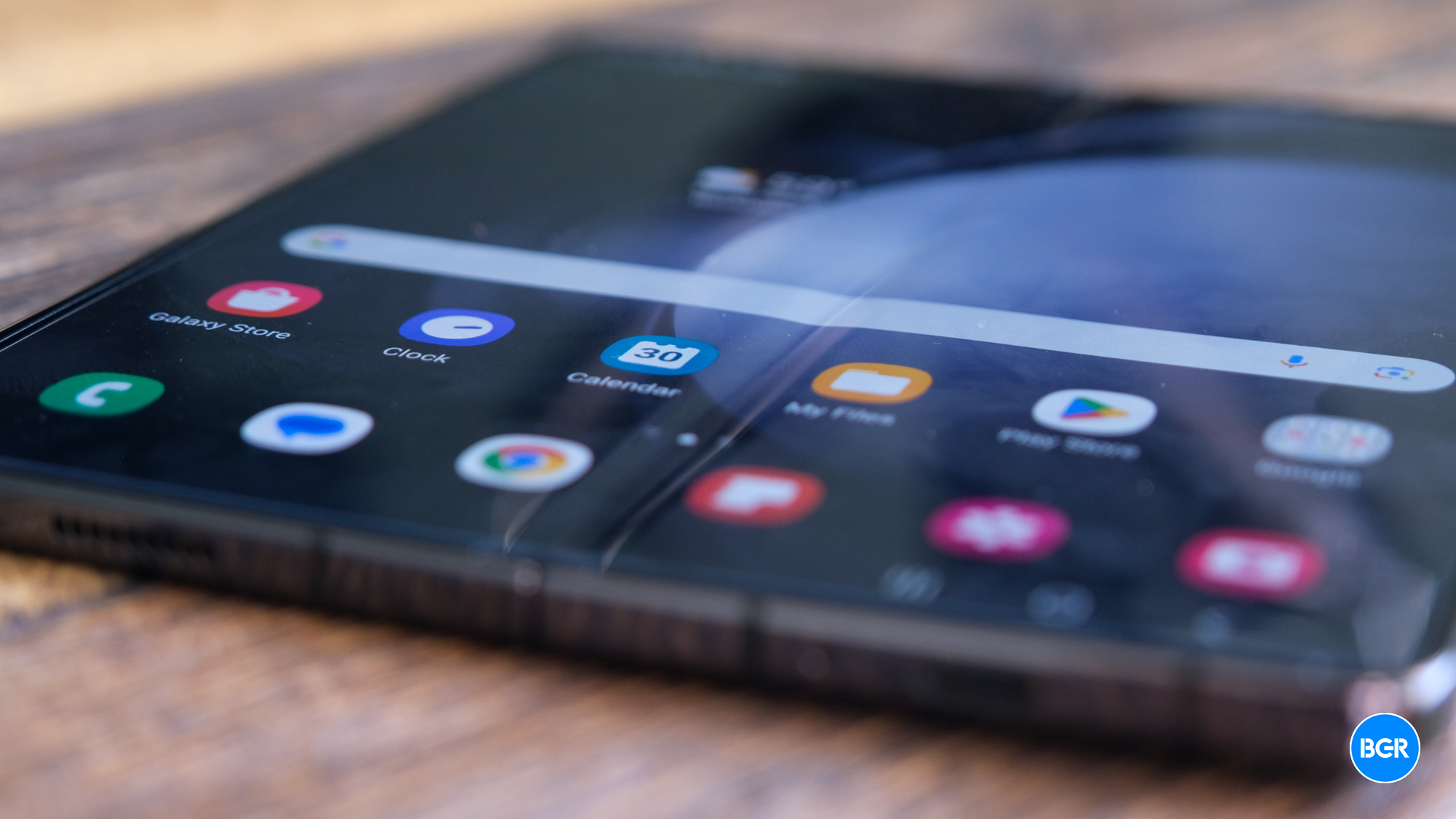 That remains true on the inside too. The interior display is 7.6 inches, and it's also an AMOLED display with a 120Hz maximum refresh rate and 1Hz minimum refresh rate. It also gets very bright and is easy to see in outdoor, bright environments.
Generally, the Galaxy Z Fold 5 offers an excellent display experience that the vast majority of users will be happy with.
Samsung Galaxy Z Fold 5 performance
That's true of performance too. The Galaxy Z Fold 5 offers a Qualcomm Snapdragon 8 Gen 2 processor, coupled with 12GB of RAM. I found that it was able to handle everything I could throw at it in 2023. It loaded games quickly and handled multitasking with ease — which is good news considering the fact that foldables should be more multitasking-friendly.
It's likely better-performing phones will get launched in the near future, considering the fact that Qualcomm has announced its next-gen chip, the Qualcomm Snapdragon 8 Gen 3. But even then, the Galaxy Z Fold 5 will boast excellent performance overall.
Samsung Galaxy Z Fold 5 battery and charging
Under the hood, the Galaxy Z Fold 5 offers a 4,400mAh battery, and I found that it wasn't bad — and able to last a full day of moderate use. Your mileage will vary dramatically based on things like how often you're using the interior display, gaming, and so on. And, if you're a really heavy user, you may indeed find that you'll need to charge before a full day is up.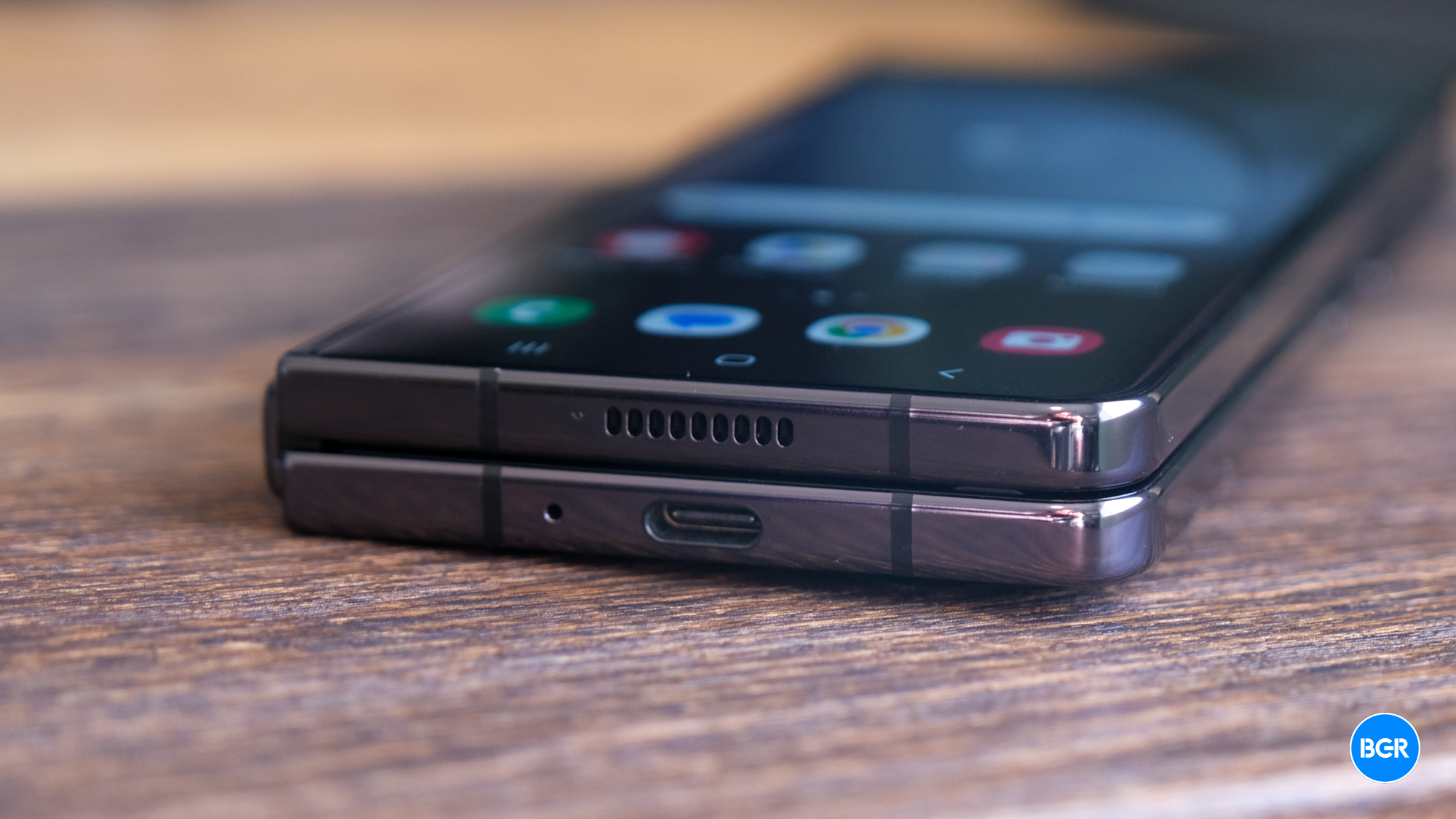 Unfortunately, unlike some other Samsung devices, the Galaxy Z Fold 5 isn't a super fast-charging phone. It charges at only 25W, which is slower than the 45W that you can get on some other Samsung devices, and much slower than the fastest-charging phones out there right now. It does support 15W wireless charging, and 4.5W reverse wireless charging, which I appreciate.
Samsung Galaxy Z Fold 5 camera
On the back of the Galaxy Z Fold 5, you'll find a triple camera array with a 50-megapixel main camera, a 10-megapixel telephoto camera at 3x optical zoom, and a 12-megapixel ultrawide camera with a 123-degree field-of-view.
For the most part, the phone is able to capture excellent images overall. They're bright and detailed, with good color reproduction — all things that we've come to expect from Samsung phones. This includes slid images in low-light environments and good images at 3x zoom.
But the camera is held back by its hardware a little. The ultrawide and telephoto cameras are a little low-resolution, which prevents Samsung from doing any fancy sensor-crop tricks like the ones that can be found on the OnePlus Open. And, 3x optical zoom is fine — but another zoom camera would have been nice, like on the Galaxy S23 Ultra. After all, the Galaxy Z Fold 5 is much more expensive than the Ultra.
Hopefully, the increased competition will force Samsung to take the camera on its high-end foldables a bit more seriously in future years, especially considering how expensive they are. For now, the Galaxy Z Fold 5 lags behind both the Pixel Fold and the OnePlus Open, though it's better than the camera on the Honor Magic V2.
Samsung Galaxy Z Fold 5 software
The software experience on the Galaxy Z Fold 5, thankfully, is quite good. The device offers Samsung's One UI operating system, and Samsung has done a pretty good job at refining things like multitasking on the device and offering versatile options for how the phone handles the home screen — allowing you to choose between a mirrored home screen or an independent one.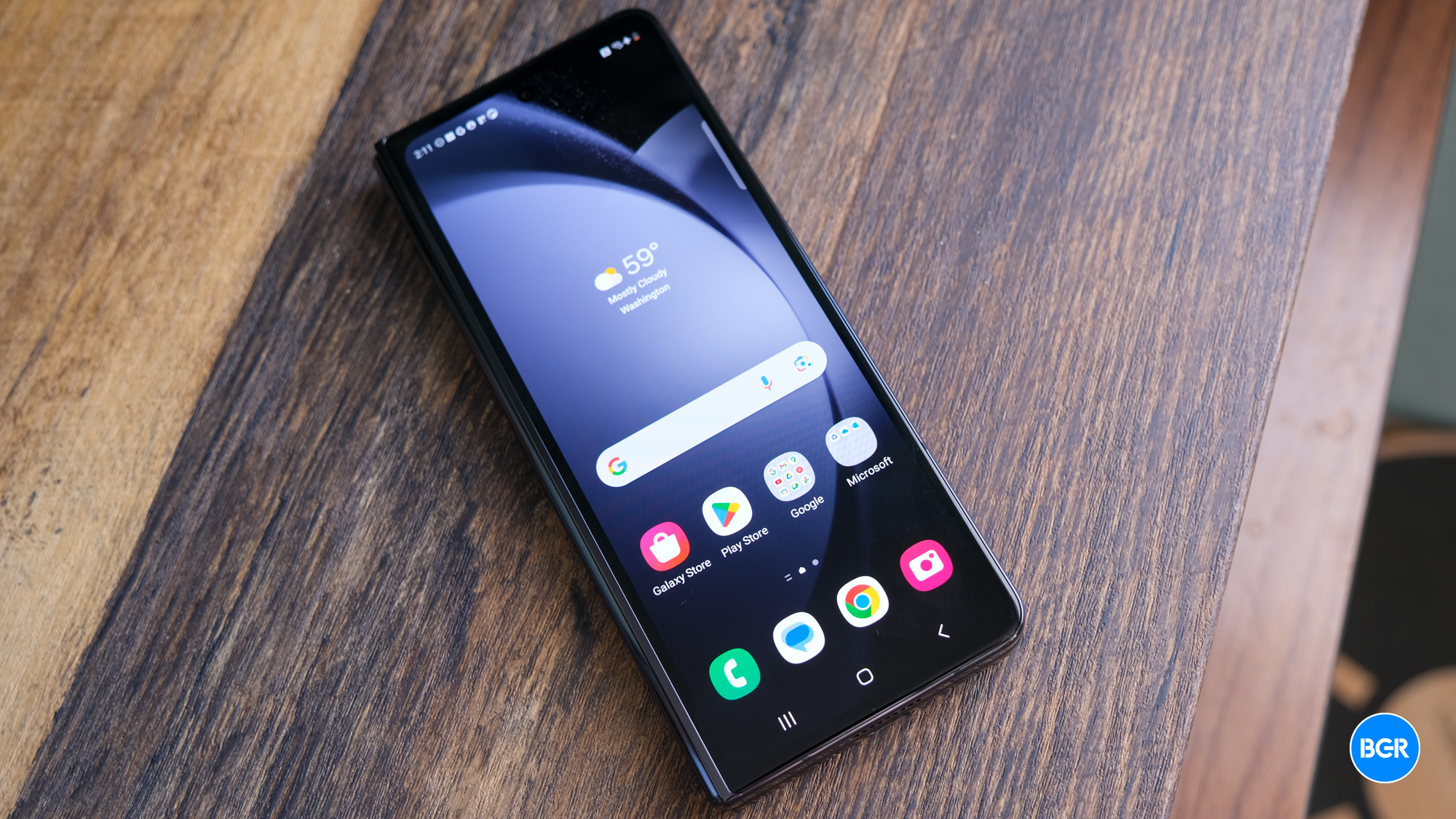 Generally, One UI has never been my favorite approach to software. That remains true here. I don't love the way it looks, and I don't want all those extra Samsung apps. But if you're used to using a Samsung phone, you won't mind how the Galaxy Z Fold 5 presents Android.
Conclusions
The Samsung Galaxy Z Fold 5 is an excellent foldable phone, but new for this year, it has a ton of competition. The phone is well-designed and technically high-end — but it still doesn't feel necessarily like the final form of the foldable phone. Ironically, the OnePlus Open, on the other hand, does. That's not to say you shouldn't buy the Galaxy Z Fold 5, just that you should seriously consider the competition before you do.
The competition
The biggest competition to the Galaxy Z Fold 5 comes from the OnePlus Open. Ultimately, the OnePlus Open is a better phone. Its form factor makes it much more usable, plus it has a better camera, and it's cheaper, at least when it comes to its list price. It's also worth considering the Google Pixel Fold, which is much wider and shorter, but also has a better camera.
Should I buy the Samsung Galaxy Z Fold 5?
Maybe, but you should consider the OnePlus Open first.