The Mac mini has long been the best way to jump into the MacOS ecosystem without spending $1,000 or more on a MacBook or iMac. It has also been the perfect compact computer for those with limited space, or those who simply want something a little smaller and don't mind bringing their own accessories. A few years ago, Apple gave it the Apple Silicon treatment — and now, the company is upgrading it again with the M2 and M2 Pro.
Unlike Apple's other M-powered computers, the Mac mini still doesn't get an all-new design or a host of new features. There's likely reason for that — those using Mac minis in their servers don't want to change all the hardware that holds them in place. Is the 2023 Mac mini worth considering? Or should you upgrade to something a little more expensive?
Turns out, despite the lack of redesign, the Mac mini is still the perfect entry point to the Mac.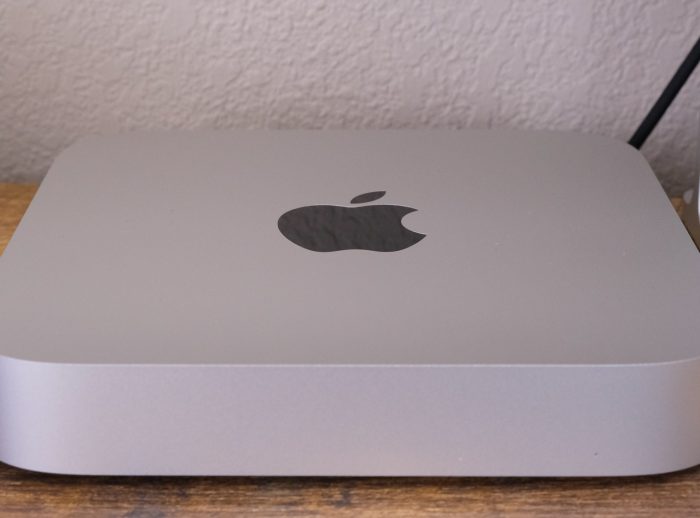 BGR may receive a commission
Pros
Excellent performance
Good port selection
Inexpensive
Connectivity upgrades
Mac mini M2 (2023) design
The first thing to notice about the new Mac mini is its design, and it's…exactly the same as previous generations. It still has the flat aluminum design, with rounded corners and the Apple logo on the top. There's still a black panel of ports on the back. And it still only comes in Silver. I really liked the Space Gray that the last Intel Mac mini came in.
Now, this isn't necessarily a bad thing. The Mac mini has always looked good, and it should still look great on any desk. But if you were hoping for an updated look, you're going to be disappointed.
The port selection is the same too, which is to say it's quite good. The base model has two Thunderbolt 4 ports, two USB-A 3.0 ports, an HDMI port, a Gigabit Ethernet port (configurable to 10Gb), and a 3.5mm audio port. The M2 Pro model adds two additional Thunderbolt 4 ports, which can be handy if you have a lot of peripherals.
Mac mini M2 (2023) performance
Of course, the headline change here is the switch to the new M2 and M2 Pro chips. The base M2 has an 8-core CPU and a 10-core GPU. The M2 Pro has either a 10-core or 12-core CPU, along with a 16-core GPU. We tested the M2 Pro with the 12-core CPU and 16-core GPU.
The base Mac mini comes with 8GB of RAM, but you can upgrade to up to 32GB if you need it. We tested our model with 16GB, which was plenty for all the tasks we threw at it.
The Mac mini (2023) performed excellently in our tests. It loaded apps quickly, never stuttering or freezing. It was able to handle large music sessions with many plugins easily. The M2 Pro is definitely recommended for more creative tasks, while the base M2 is fine for more day-to-day use.
Benchmarks confirmed our stellar experience. Here are the results our Mac mini achieved.
GeekBench 5: 1,942 single-core, 14,906 multi-core
CineBench R23: 1,637 single-core, 14,745 multi-core
These results are excellent, and similar to those we achieved with the M2 Pro MacBook Pro. They show that the computer should be more than powerful enough for the majority of creative tasks — though it's unfortunate that you can't get the Mac mini with an M2 Max chip.
There are some other performance improvements — like connectivity. The computer now supports Wi-Fi 6E and Bluetooth 5.3, which helps future-proof it, and ensures that you'll get the highest internet speeds and the best connectivity.
Mac mini M2 (2023) other features
The 2023 Mac mini offers more or less the features you would expect. The computer has built-in speakers, though they're not very good. This was expected, but it's still a bit of a bummer considering how great the MacBook Pro's speakers have gotten.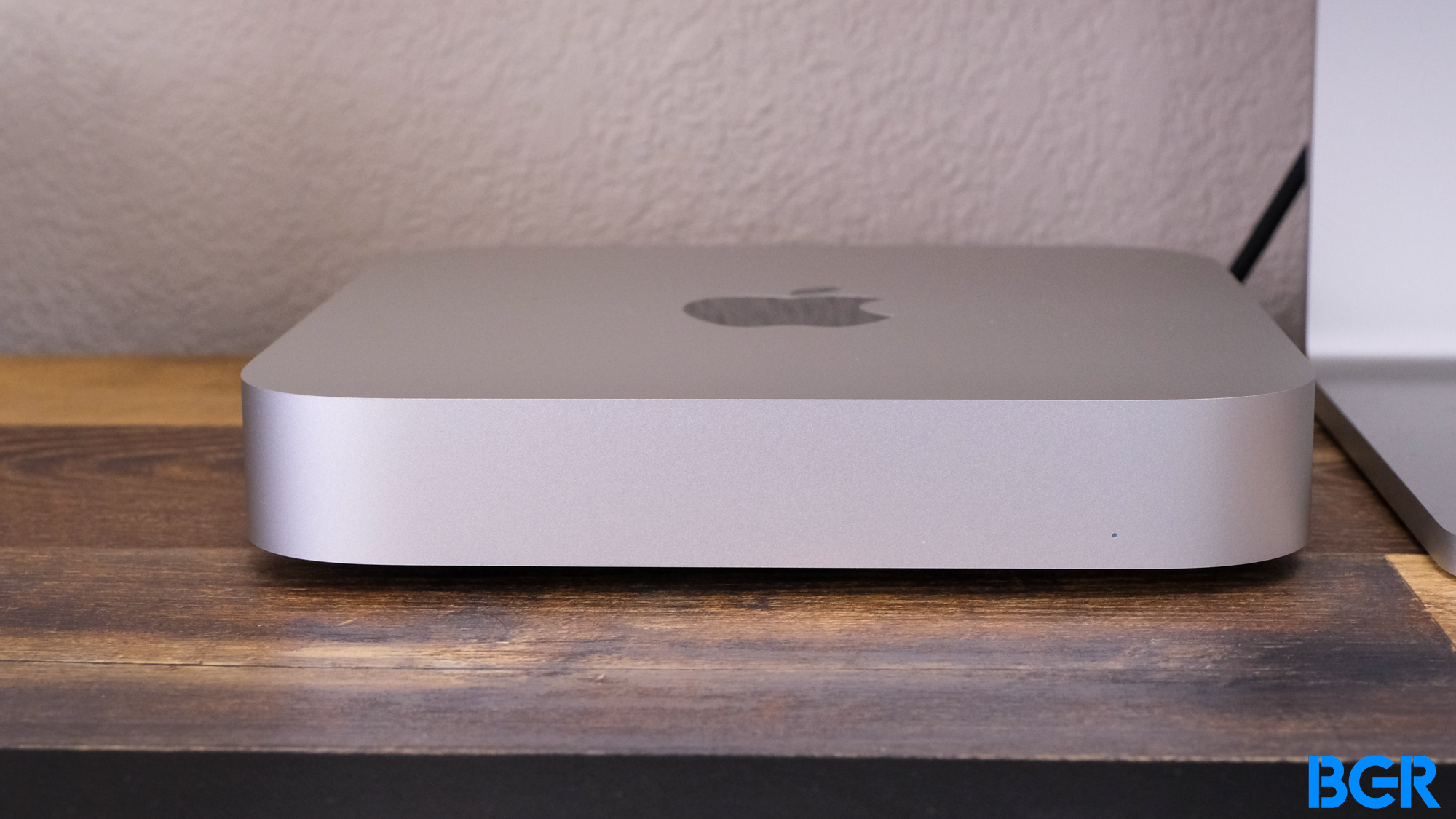 It's also unfortunately true that setting up the Mac mini can still be a bit tricky. You have to use Apple's own keyboard and mouse, or wired peripherals. That's because you can't use your own wireless peripherals. It would be nice if Apple allowed customers to connect their own Bluetooth peripherals on setup, maybe by using the power button to cycle through options.
Apart from that, the Mac mini is what you would expect. It's a solid, no-nonsense small-format computer that should meet the needs of most users.
Conclusions
The Mac mini has been a great entry-level Mac for a while now. The new M2 and M2 Pro chips bring better performance, and make it even more attractive. Its design is unchanged, but still looks good, and the port selection is great too — though a port or two on the front, like the Mac Studio, would have been nice.
If you're looking for a great-performing Mac that costs as little as possible, the Mac mini is still the answer. And, it's still the answer at an even lower price. Turns out, you can get a whole lot of computer for $599.
The competition
If you're interested in a Mac, there's no competition in this price range. If you stretch your budget, you could get a MacBook Air, but that will cost you at least a few hundred dollars more. But if you're looking for a small Mac desktop, there doesn't necessarily need to be another option.
There is more competition if you're willing to buy a Windows machine, but frankly, the 2023 Mac mini outperforms pretty much everything in this price range.
Should I buy the Mac mini (2023)?
Yes. It's a powerful compact computer at an affordable price.