Mechanical keyboards have had quite a comeback over the last few years, but they're still not for everybody. Many of them do away with modern features in favor of simply focusing on design and key feel, for example. But Logitech is trying to bridge that gap, developing modern keyboards with modern features — that also happen to offer that much-loved mechanical key feel.
The latest in this journey is the new Logitech MX Mechanical Mini for Mac, which is an Apple-specific version of the MX Mechanical Mini. It's a small-format mechanical keyboard that boasts wireless connectivity and plenty of other modern features.
But at $149.99, the MX Mechanical Mini isn't without competition. Is the Logitech MX Mechanical Mini the keyboard worth considering, or should you go for something from the likes of Keychron? I've been using the Logitech MX Mechanical Mini for Mac to find out.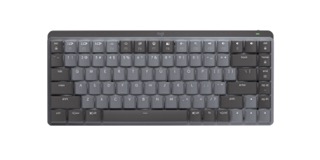 BGR may receive a commission
Pros
Great design
Modern features
Good typing experience
Options+ software works well
Pairs to three devices
Cons
A little pricey
Hard to customize
Logitech MX Mechanical Mini for Mac design
The MX Mechanical Mini offers a relatively compact 75% layout, meaning that while it doesn't have a number pad, it will fit nice and cleanly on desks without taking much space. I generally prefer a 75% layout to a full-size keyboard, as a rarely use the number pad anyway.
The overall look of the keyboard is a little scaled back compared to some of the brighter options out there, but that's not necessarily a bad thing. Logitech is clearly aiming to take on the "professional" look, and it does so pretty well. The keyboard generally has a two-tone look with black and gray keycaps, and a black and gray body. You'll have to decide for yourself if you like the color-scheme, but I think it looks great.
At the top of the keyboard, you'll get the USB-C port and the power switch, while on the bottom can be found two flip-out feet to change the angle of the keyboard.
The keys do offer backlighting, however you don't get RBG lighting here. Again, this keyboard isn't built for a typical gaming aesthetic, instead opting for a more scaled-back look.
Generally, I like the look of the MX Mechanical Mini. It definitely fits better on my desk, which does not have a lot of bright colors or flashy lights.
As mentioned, the MX Mechanical Mini for Mac is built to offer some modern features in a mechanical keyboard, and it does so pretty well. Notably, the keyboard offers connectivity to up to three different devices — which means you can switch between using it with three different computers, or use it with your Mac, MacBook, and iPad. It's a pretty handy feature for multi-device users.
Logitech MX Mechanical Mini for Mac typing experience
Typing on the MX Mechanical Mini is a great experience. The keyboard offers relatively low-profile keys, so you won't get the same level of travel that you would get on some other mechanical keyboards. But they still have a nice mechanical feel to them.
You can get the MX Mechanical Mini in three different mechanical switches — Tactile Quiet (brown), Linear (red), or Clicky (blue). We're reviewing the keyboard with the Tactile Quiet keys, and while they did feel slightly mushy to me, I didn't mind that as a trade-off for the quieter clicks.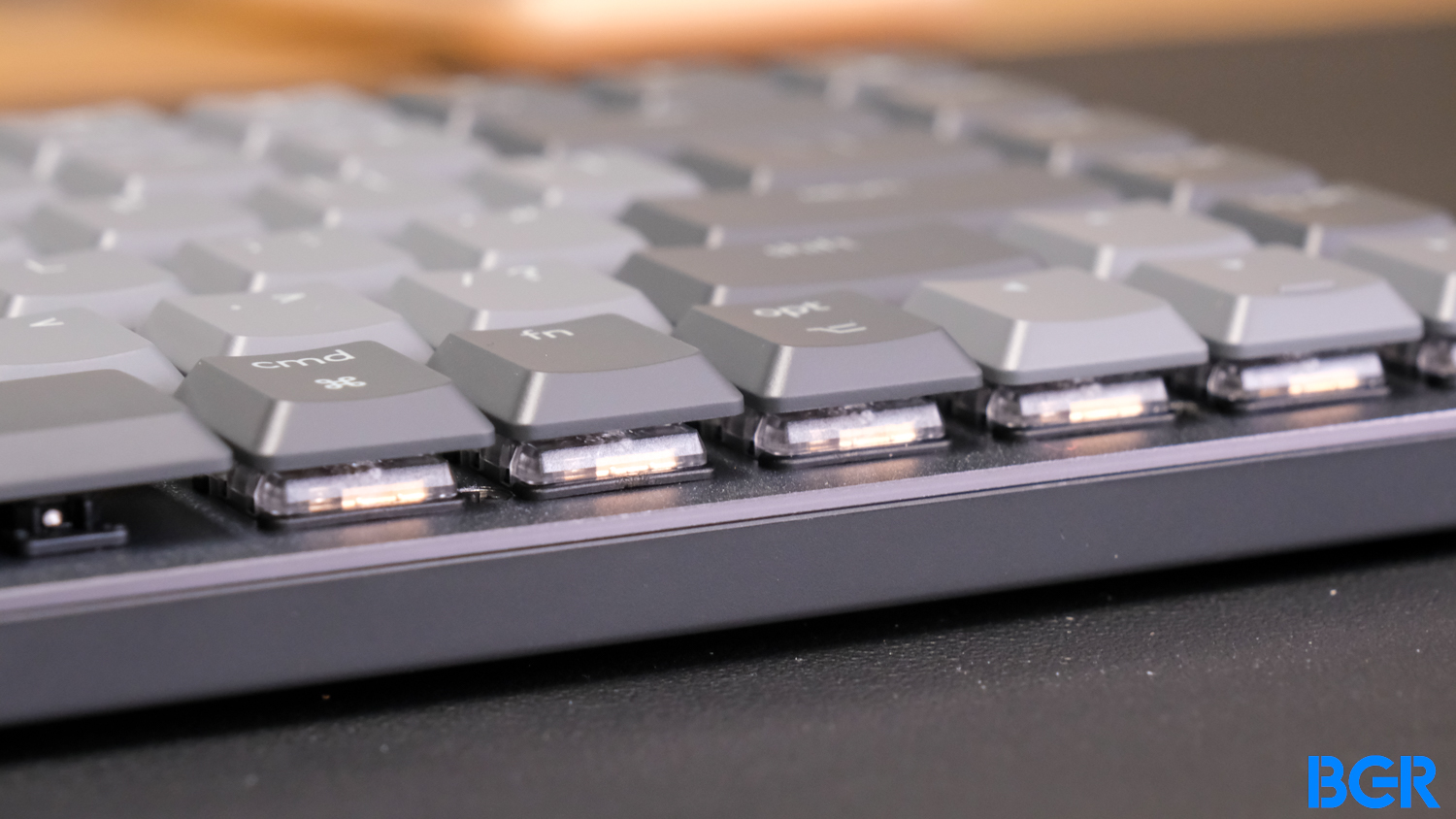 The switches on this keyboard are not hot-swappable, so you'll need to get a little technical if you want to trade them out.
Generally, I really liked the typing experience on the MX Mechanical Mini. If this is your first mechanical keyboard, it will take some time to get used to the feel. Even as someone who has used plenty of mechanical keyboards before, I work outside on my laptop a lot, so it still took some getting used to. But once you do, you'll love the look and feel of the MX Mechanical Mini.
Logitech MX Mechanical Mini for Mac software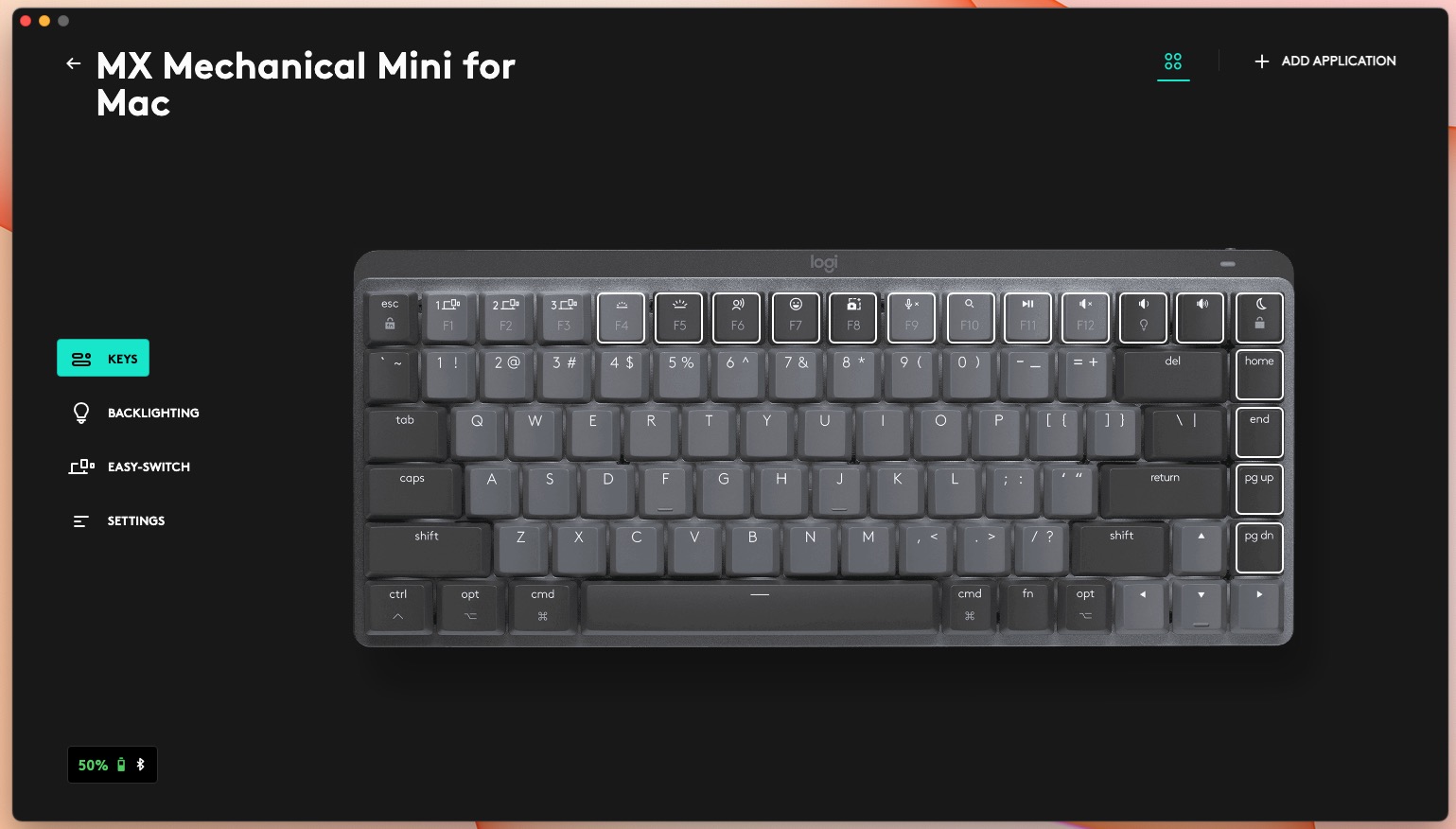 The Logitech MX Mechanical Mini for Mac works with the new Logi Options+ software, which is relatively well-designed and easy to use. From the software, you can customize some of the keyboard shortcuts, and even set some shortcuts to work on an app-by-app basis, which is a super handy tool for creative workflows. And, you'll get information like battery life.
I recommend any user install the Logi Options+ software and dig around a little to set the keyboard up to their preferences.
Conclusions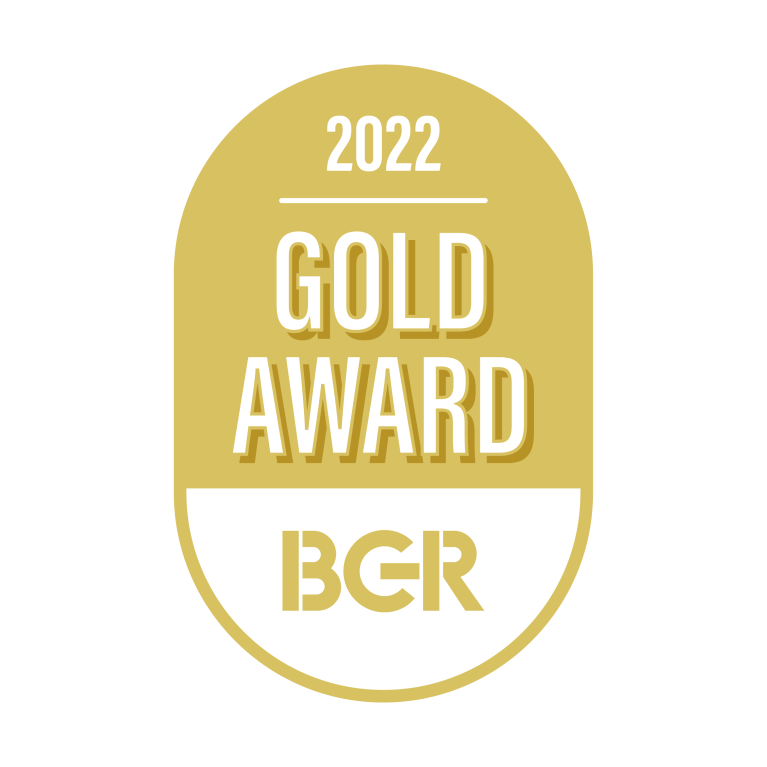 The Logitech MX Mechanical Mini for Mac is a great mechanical keyboard for Apple users. I like the scaled-back, compact design, and the overall feel makes for a great typing experience. That's not to mention the fact that the keyboard works well with Apple devices, and you can connect up to three at a time.
The competition
In this price range, I think the Logitech MX Mechanical Mini is the way to go, especially for its smart features and excellent typing feel. That said, it's also worth considering something from Keychron, like the Keychron Q1, if you want a compact mechanical keyboard at a lower price.
Should I buy the Logitech MX Mechanical Mini for Mac?
Yes. It's an excellent mechanical keyboard with support for great modern features.