The Dell XPS Desktop (8960) may not be as customizable as previous generations of XPS, but it's still ultra-high-performance and great for demanding users.
Pros
High performance
Scaled back design
Good port selection
The Dell XPS Desktop has long been an excellent way to get a great-performing desktop computer at a reasonable price. New for 2023, Dell is making the computer even more compelling with a silicon upgrade that brings the desktop into 2023.
But as a desktop that's built to be relatively affordable, the Dell XPS Desktop isn't perfect. How does it compete against the numerous competitors? I've been using the Dell XPS Desktop (8960) for a while now to find out.
Dell XPS Desktop (8960) design
The Dell XPS Desktop computer features a generally generic design, yet manages to maintain an overall appealing aesthetic. Despite resembling a typical desktop computer, the XPS Desktop does not disappoint in terms of appearance. Its design may be slightly boring, but it showcases an approach that appeals to a wide range of users. Available in a classic black finish, the Dell XPS Desktop effortlessly blends into any workspace while maintaining a sense of sophistication and elegance.
One of the highlights of the Dell XPS Desktop computer is its good selection of ports, catering to a variety of connectivity needs. On the front of the computer, users will find an SD card slot, an audio jack, three USB-A 3.2 ports, and one USB-C 3.2 port. Additionally, the front also features 6-connector audio ports for enhanced audio capabilities. On the back, there's a DisplayPort 1.4, two USB-A 3.2 Gen 1 ports, two USB-C 3.2 Gen 2 ports, and a USB-A 2.0 port. A gigabit ethernet port is also available for fast and reliable internet connectivity. The graphics card, in this case, the powerful GeForce RTX 4080, offers an HDMI 2.1 port and three DisplayPort 1.4a ports, allowing for multiple display configurations and high-quality video output. That said, while there should be enough USB-C ports for most, it's unfortunate that there are no Thunderbolt 3 or Thunderbolt 4 ports on offer here.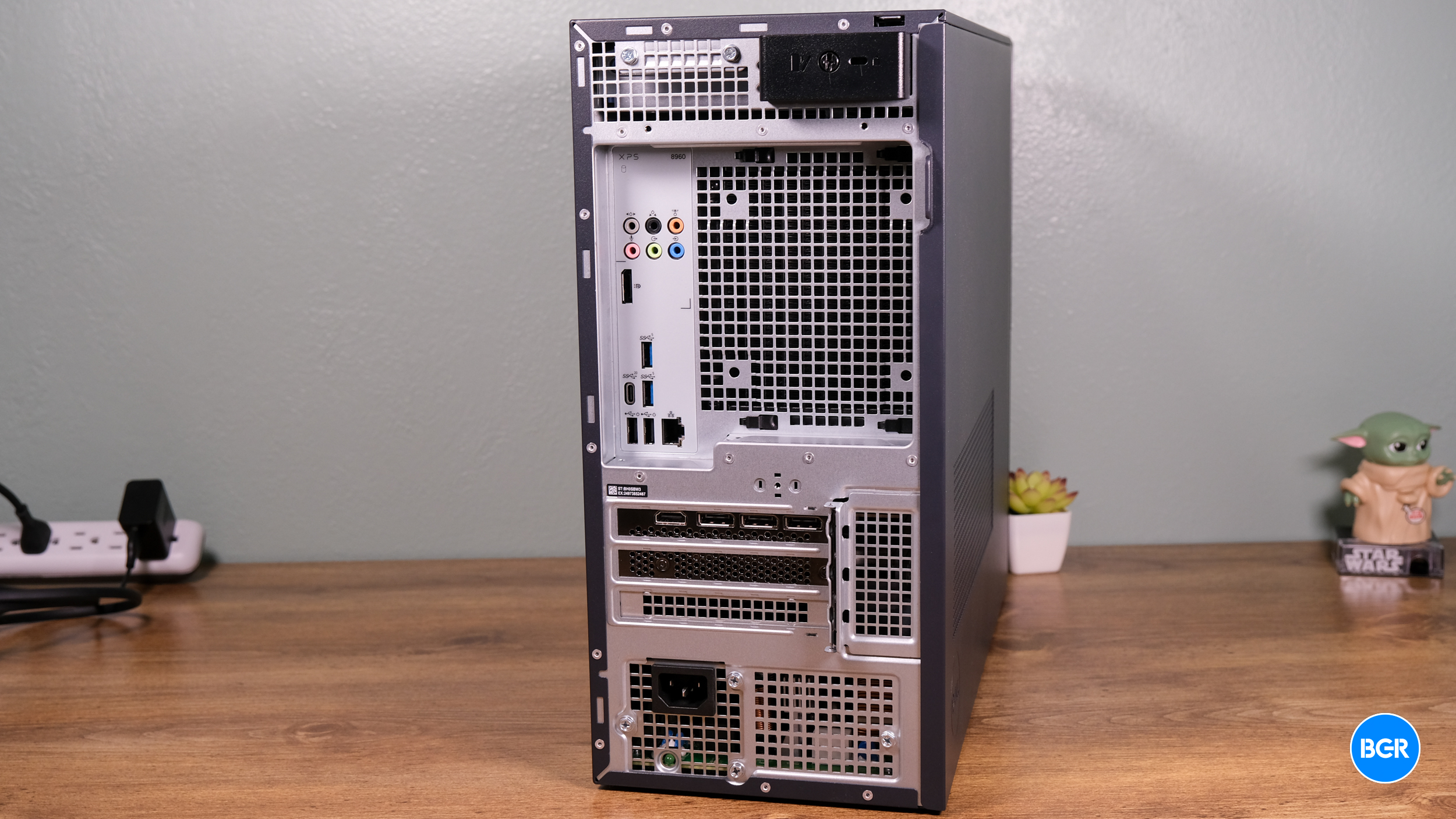 If you've seen the Dell XPS Desktop, you won't be surprised by its functional and efficient design. While it may not be the most eye-catching or unique computer on the market, the XPS Desktop prioritizes practicality and performance over extravagant design.
Dell XPS Desktop (8960) specs and performance
When it comes to the Dell XPS Desktop computer, much more important than the design are the specs. The performance capabilities of this machine are relatively impressive. However, unlike previous iterations of the XPS Desktop, it's not necessarily all that customizable. The base model of the computer comes with the specs suited for very high-performance machines, but the base model also costs $2,750.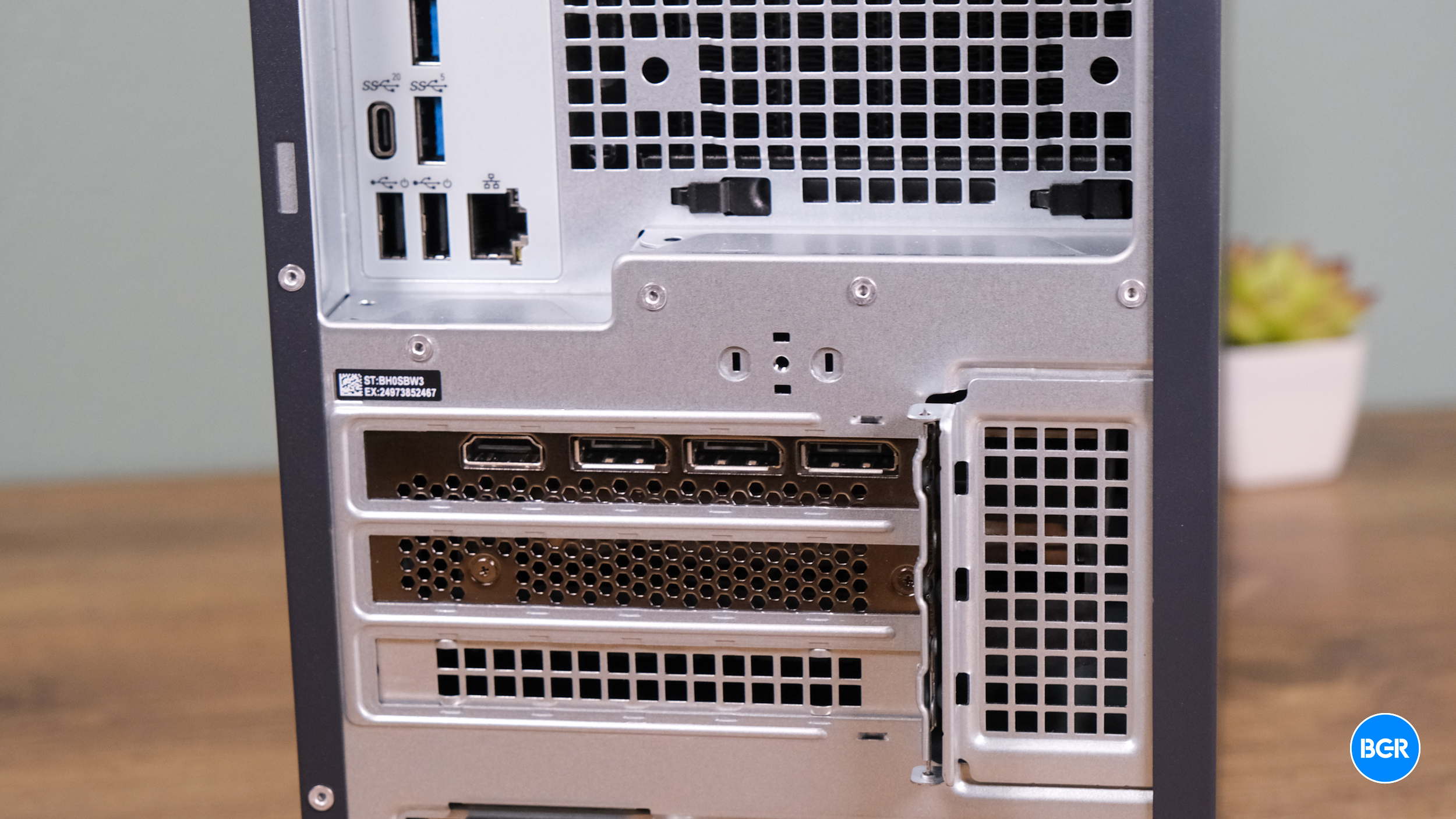 Our review model showcases the potential of the Dell XPS Desktop, equipped with an Intel Core i7-13900K processor with liquid cooling, 32GB of RAM, a 1TB SSD, and an Nvidia GeForce RTX 4080 graphics card. This configuration allows the computer to perform like a beast, as one would expect from such a powerful setup. With the latest hardware at its disposal, the XPS Desktop can easily handle even the most demanding tasks, enabling users to push the limits of their productivity and creativity.
In terms of real-world performance, the Dell XPS Desktop excels in both gaming and multitasking. Games load quickly, providing users with an immersive and seamless experience. Moreover, the computer can manage heavy workloads with ease, allowing for efficient multitasking even when running resource-intensive applications.
Here are the benchmark results we achieved with the Dell XPS Desktop (8960).
GeekBench 5 CPU: 2,716 single-core, 16,989 multi-core
CineBench R23: 2,049 single-core, 22493 multi-core
These results are excellent, and show a machine that's capable of serving all needs in 2023 — even those that require much more demanding graphics needs.
The machine is somewhat upgradeable, but not extremely so. You can't replace the motherboard or power supply, but the 1000W power supply is hefty enough to allow for upgrades of some other components if need be.
Dell XPS Desktop (8960) software
The Dell XPS Desktop comes with Windows 11 pre-installed, and as a complete shock (just kidding), it runs pretty much flawlessly. Menus load quickly, and the operating system generally runs as smoothly as it ever has.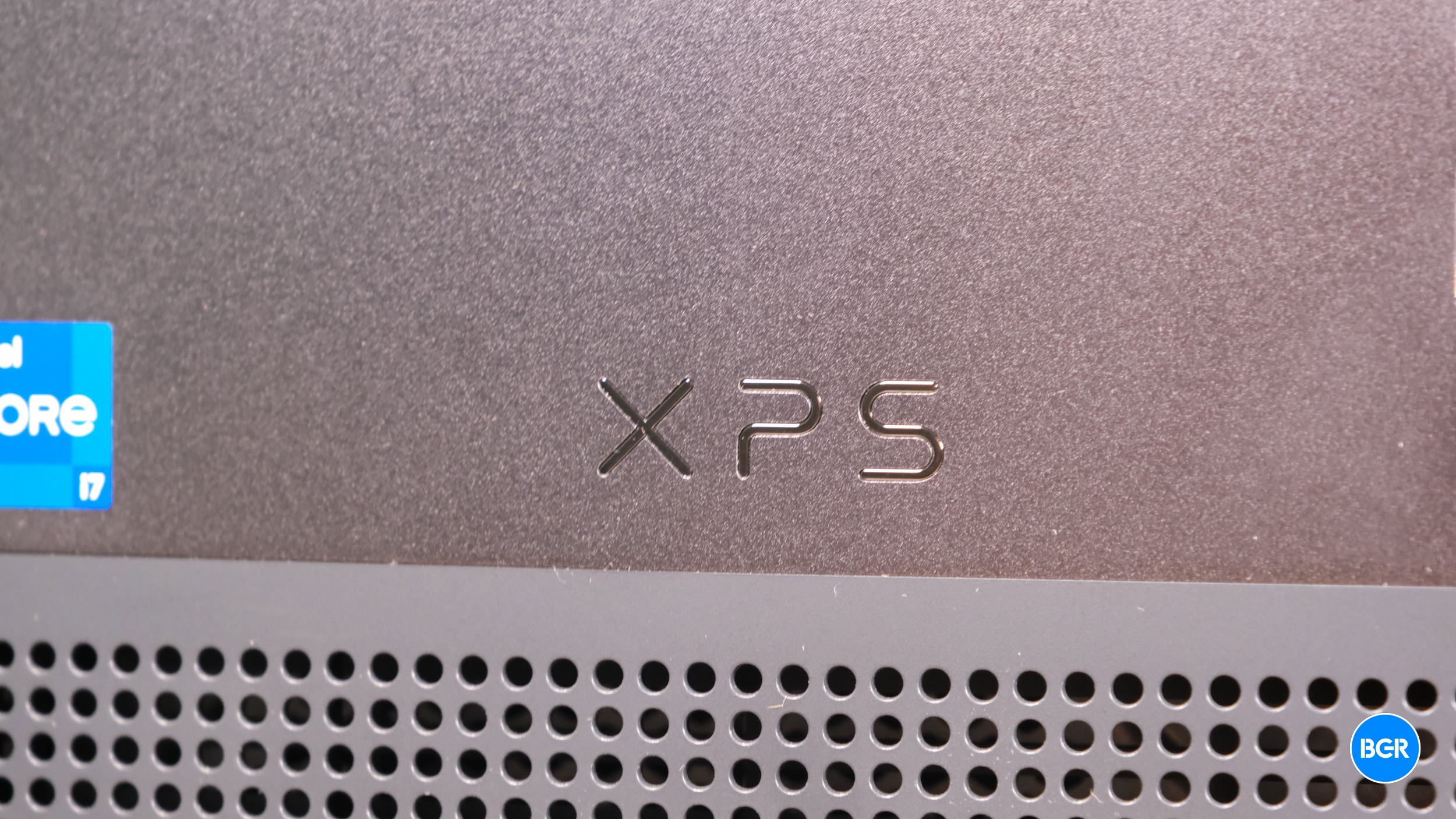 Unfortunately, Dell does bundle quite a bit of extra software in with the computer, including McAfee, which we recommend disabling during the setup process. Other extra apps include things like the Dell Digital Delivery app.
Thankfully, as long as you look out for the software, you can pretty much avoid it entirely.
Conclusions
The latest iteration of the Dell XPS Desktop proves itself as a seriously capable machine. It's not perfect — I wish there were Thunderbolt ports, and it's not as customizable as some might like. But if you are looking for a high-performance desktop computer with an understated design and enough oomph for even the most demanding tasks, it may be the way to go.
The competition
This computer is built to be a high performer — if you're looking for something a little more scaled back, then you should consider buying the still-available 8950 model. It may also be considering a desktop from HP, like the more gamer-friendly HP Omen 45L.
Should I buy the Dell XPS Desktop (8960)?
Yes, but only if you need the latest and greatest hardware and are willing to pay for it.