Today is World Diabetes Day, so of course it makes sense that a chocolate company would completely ignore it by announcing the launch a candy bars so tempting they might ruin your life.
Milka, a Swiss chocolatier that has been destroying diets and crushing New Years resolutions since the early 1800s with its delicious treats, is bringing a pair of Oreo-flavored chocolate bars to the United States. The company just announced that its Oreo Chocolate Candy Bar and Oreo Big Crunch Bar will arrive in the U.S. in January of 2017, after already proving their popularity in Europe.
CHECK OUT: It looks like the Galaxy S8 will add one of Apple's core iPhone 7 features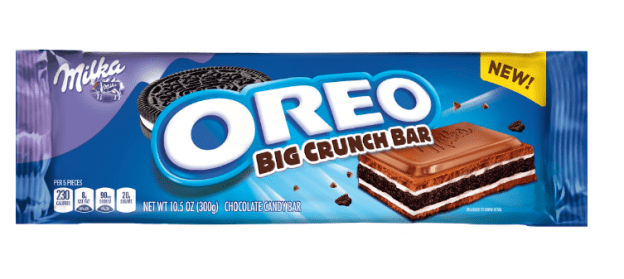 The Big Crunch Bar, which is the larger of the two, is like a reverse Oreo cookie. A chocolate cookie center is covered by vanilla cream on all sides and then dunked in a layer of milk chocolate. The smaller bar is a chocolate-covered mixture of cream and cookie pieces. Both bars look like they could kill a diet faster than an all-you-can-eat buffet.
If you're lucky, you can actually hunt down the bars right now in the U.S., though they'll only be available in very small quantities in select markets. If you're not in a major population center like Los Angeles or New York City, you're probably going to have to wait until the full launch in January.
The Oreo-filled creations will be priced at $2 for the smaller bar, and $5 for the Big Crunch Bar, so don't blow all your cash on holiday gifts because you're going to need it come January.