Hey, PlayStation is catching up to Xbox in cloud streaming!
Okay, maybe not in all things cloud streaming, but at least when it comes to streaming games to your console. Up until now, only Xbox players have been able to stream a current-gen title from Xbox's cloud service to their Xbox Series S or Xbox Series X. It's a nice option for less-demanding games or if you want to try a game out without either having to wait for a download or uninstall another game if your hard drive is full from Call of Duty and Madden.
Now, PlayStation is bringing this same capability to PS5 games for those who have PlayStation 5 consoles. In a blog post, the company announced that it will enable cloud streaming of PS5 games to PlayStation 5 consoles over the course of this month. According to the company, cloud streaming will only be available to PlayStation Plus Premium members and be limited to select games that are part of the PlayStation Plus Game Catalog, Game Trails, and supported titles in a game library that a PlayStation Plus Premium member owns.
Below is a list of the select titles that PlayStation says will be included in the service, but the company says it will expand availability to "hundreds" of games over time:
Top PS5 hits from the PlayStation Plus Game Catalog*, such as Marvel's Spider-Man: Miles Morales, Horizon Forbidden West, Ghost of Tsushima, Mortal Kombat 11, and Saints Row IV
Game Trials* for PS5 games, such as Hogwarts Legacy, The Witcher 3: Wild Hunt, and The Calisto Protocol
Additional PS5 digital titles PlayStation Plus Premium members own that will be available for streaming, such as Resident Evil 4, Dead Island 2, Genshin Impact, Fall Guys, and Fortnite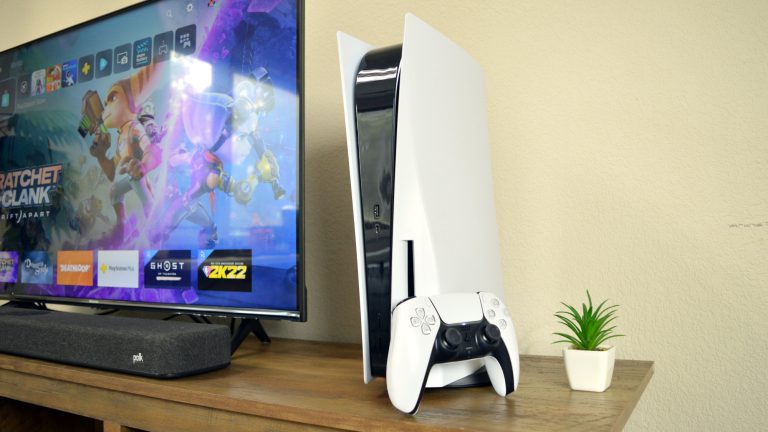 The company laid out the features of the service, promising that DLC content will be included, 4K resolution, 60 FPS in HDR performance, and support for surround sound:
Downloadable content and in-game purchases will be available for PS5 game streaming, including DLC and add-ons – similar to purchases from downloadable games.
High quality resolution options**, including 4K, 1440p, 1080p, and 720p, with 60 FPS and SDR or HDR output.
Enhanced audio with support for all PS5 audio capabilities including 5.1 and 7.1 as well as Tempest 3D Audiotech.
Capture screenshots and record up to 3 minutes of video, which will be downloaded to your Media Gallery on PS5 and also available in the Media Gallery on PS App
Sony says that cloud streaming will roll out first in Japan by October 17th, Europe by October 23rd, and North America by October 30th. That'll be a nice Halloween present for some gamers, as long as the company can meet those dates as it says it is "targeting" them rather than setting a firm commitment.
PlayStation Plus Premium currently costs subscribers $17.99 per month, $44.99 per three months, or — if you want to save $55 — $159.99 per year. The service gives users "all the core PlayStation Plus benefits, hundreds of games in the Game Catalog, as well as exclusive benefits like game trials, cloud streaming, and the Classics Catalog."
This is a good move from PlayStation. It needed to catch up to Xbox and other companies like NVIDIA in this space — especially since cloud gaming is slowly starting to take on a more serious role in how gamers actually access and play their games. Right now, it doesn't seem like PlayStation Portal users will be able to stream games from the cloud (which is insane), but hopefully, Sony will bring this capability to that device eventually as well.