Gaming comes naturally to some and, to others, it takes a lot of work. Regardless, that's not going to stop anyone from spending hours trying out new games to hone their skills. If you're someone who grew up loving Xbox, you're in luck. Microsoft's Xbox One took one of the most beloved video game consoles and made it even better. Trying to find the right games to play can be a difficult task, as there are so many. How do you know what's worth your time? If you've been slacking lately and you've neglected to keep up with all of the great releases that have been hitting the Xbox One, don't worry because we're about to catch you up with the best new games every Xbox One owner needs to have. Here are our picks for the best Xbox One games right now.
Best Xbox One new game: Halo Infinite Standard Edition
Pros: Groundbreaking multiplayer experience, Forge, the content creation tool
Cons: Have to connect to the Internet to download the rest of the game
If you've been a fan of Xbox for a while, you've likely played Halo before. With the latest Halo Infinite, you'll get more of what you love. This has the most expansive Master Chief campaign yet and a groundbreaking multiplayer that you have to see to believe. Master Chief must confront the most ruthless foe he's ever faced. You'll get to explore the massive scope of the Halo ring.
The multiplayer has been reimagined and is free to play. There are seasonal updates, community-focused content, new modes, maps, and more. There is also Forge mode, the content creation tool fans have loved in previous versions of the game. That is still set to be released and fans are clamoring for it to only make the game better. The arena shooter experience returns to Halo's roots. The game provides an amazing experience across platforms, so you can play it on Xbox One or Xbox Series X.
Best Xbox One racing game: Forza Horizon 5
Pros: Incredible graphics, hundreds of challenges in campaigns
Cons: Sharing creations isn't the easiest
For those who are huge fans of action sports, Forza Horizon 5 is a great pick for you. Building off of the previous versions, the ability to race through different seasons is what sets this game apart from competitors. No two seasons are ever the same. This has immersive campaigns with hundreds of challenges in each. The game rewards you for engaging.
You can customize your cars with more kits than ever before. The new EventLab gameplay toolset includes custom races, challenges, stunts, and new game modes. The new Gift Drops feature lets you show off your creations. Explore Mexico in new ways. Sharing what you made inside the game can be a pain.
Best fantasy game: Elden Ring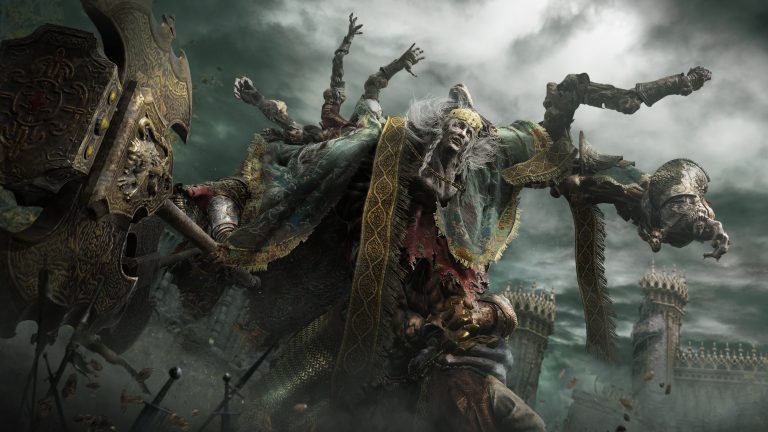 Pros: Incredibly expansive world, beautifully created
Cons: Very difficult
In Elden Ring, you'll be swept away into an action role-playing game designed by Hidetaka Miyazaki and George R.R. Martin. Released in Feb. 2022, it takes place in the Lands Between and your objective is to find all the Great Runes, which are shards of the Elden Ring, restore it, and become the Elden Lord. The expansive world is so open and allows players to battle hard foes and search for clues to battle the game.
What makes this game great is how challenging it is. But it's also what makes it difficult, as many players have complained about the lack of clues. The game is stunning to look at, as the graphics show the peril and wonder of the game world. If you've played Miyazaki's Dark Souls series, you're sure to like this one.
Best sports game: Madden NFL 22
Pros: Franchise mode with staff management changes, Face of the Franchise mode
Cons: Some feel not enough is changed from previous iterations
As fans are getting acquainted with MLB The Show 22, the jury is still out on that. But you should consider getting the most recent iteration of Madden. Madden NFL 22 gives you new features and some of the best graphics you'll find. This has a Franchise mode that includes staff management, weekly strategy, and a new enhanced seasons engine. There are different additions to the game, including Face of the Franchise and The Yard. This has avatar progress that you can share. When you're playing in Ultimate Team mode, for the first time, you can adjust Superstar X-Factors at halftime. While it may be a blast, it may not have changed enough to warrant another new purchase in some people's minds.
Best action-adventure game: Assassin's Creed Valhalla
Pros: Explore a Dark Age open world, ability to dual-wield powerful weapons
Cons: Feels rushed in parts
Assassin's Creed Valhalla brings the world-renowned franchise to the time of the Vikings. You can lead epic Viking raids against Saxon troops and fortresses. It'll feel like you're in that time period, as the visceral fighting style is recreated. You can also dual-wield powerful weapons, crushing your opponents. This has the most varied collection of enemies in the franchise's history.
Each choice that you make in the game will shape your character's story arc. You can even explore a Dark Age open world, leading you from the shores of Norway to beautiful kingdoms in England. Furthermore, this helps Assassin's Creed return to prominence. The storyline does feel rushed at times. It's heavily discounted, as it is a bit of an older game.
Check out our unboxing of the Xbox Series X!