You're always going to need a great pair of headphones. Being able to put on a pair of headphones to listen to music, drown out noise, or listen to an audiobook can make a serious impact on your day to day life. Get rid of the cords that can cause you to fumble around and get stuck on something. Connect to your devices wirelessly with a pair of wireless headphones. Whether they are in-ear or over-the-ear, you're sure to find a pair that works for your needs and budget. We've highlighted some of the best wireless headphones below for you to take a look at.
There are a number of things to keep in mind when you buy a pair of wireless headphones. For starters, you'll want to consider the form factor of the headphones. Generally, there are three types of headphones — over-ear headphones, on-ear headphones, and in-ear headphones. These days, there are still some in-ear wireless headphones that have a wire connecting the two buds — but when you think of wireless earbuds, you're probably picturing true wireless headphones, which don't have any wires. An example of this is Apple's AirPods.
You'll also want to consider the price of the headphones. And, if you use an iPhone, you may want to think about whether or not you care about the special features on offer by AirPods.
Without further ado, here are the best wireless headphones. Alternatively, check out our guide on the best headphones overall.
Best wireless headphones overall: Sony WH-1000XM4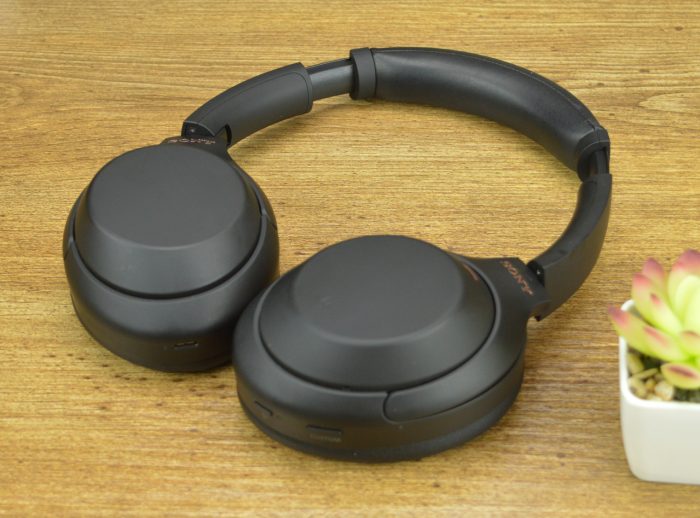 BGR may receive a commission
Pros
Excellent sound quality
Class-leading noise cancellation
Comfortable fit
Cons
Expensive
Touch controls take some getting used to
The Sony WH-1000XM4 headphones take what everyone loved about the previous generations of these headphones, and makes them better. They're comfortable, sound great, and offer class-leading noise cancellation that will easily help you focus or better listen to your music or podcasts.
The WH-1000XM4 headphones offer a number of features that help make them better than other options. For starters, they offer Bluetooth multipoint, which ensures that they can connect to two devices at once. So, you don't have to re-pair them with your laptop and phone when you switch devices.
Other smart features are controllable through the Sony Connect app. The app allows you to set up different profiles based on your location, so you can have noise cancellation active in some locations, and inactive in others. And, they have a solid transparency mode that can be activated simply by covering one of the ear cups.
Perhaps even better than all of that is how the headphones sound. They offer a great frequency response, and you can use the app to tune them to your preferences.
Best Apple wireless headphones: AirPods Max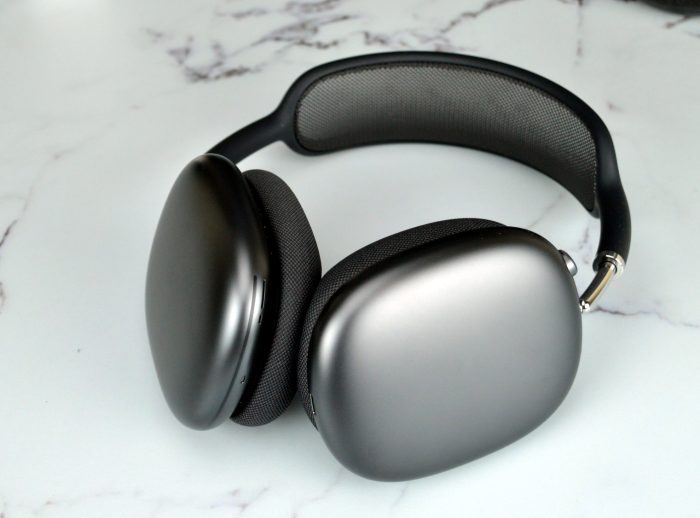 BGR may receive a commission
Pros
Excellent audio quality
Classy design
Awesome noise cancellation
Integrates with Apple products
Cons
Very expensive
Not great for non-Apple users
The AirPods Max headphones aren't cheap at all, but if you can afford to spend the cash and use primarily Apple products, you'll absolutely love them.
There are a few things that these headphones can do, that others can't — as long as you use Apple products. Notably, they'll automatically switch between your iPhone, Mac, and iPad as you switch between using those devices. They'll also integrate with Siri, and support Spatial Audio.
They do more than just support Apple features though. The AirPods Max headphones also sound great, and offer some of the best noise cancellation in the business. They have a neat, retro design too, and they'll turn on automatically when you put them on. Note, if you don't use the case when you're not using the headphones, you may run into shorter battery life issues. But even then, they should still last a few days of relatively heavy use.
So what are the downsides? Well, as mentioned, the AirPods Max headphones are incredibly expensive, and they may not be worth the price for many users.
Best on-ear wireless headphones: Jabra Elite 45h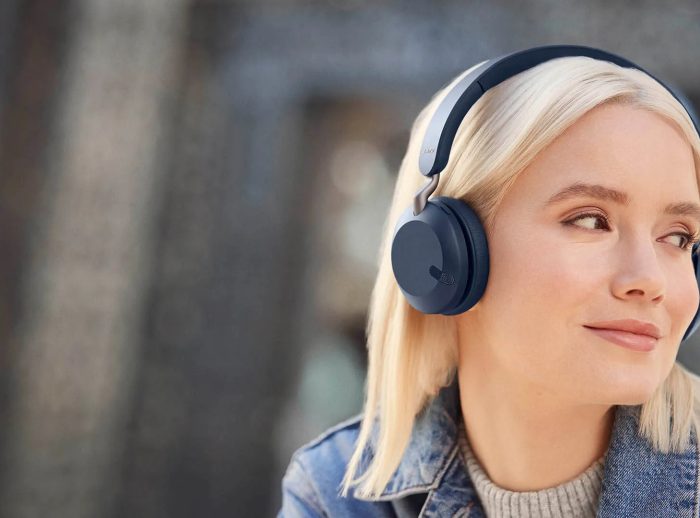 BGR may receive a commission
Pros
Nice design
Good audio quality
Solid microphone
Cons
Controls take some getting used to
If you're looking for a pair of headphones that aren't earbuds, but not as big as over-ear headphones, then on-ear headphones are the way to go. The Jabra Elite 45h headphones boast a stylish design, along with solid audio quality. They're a great pick for those wanting on-ear headphones.
The Jabra Elite 45h headphones integrate with both Google Assistant and Amazon Alexa, and they work with an accompanying app. Using that app, you can tweak the EQ, too. The headphones also offer a comfortable fit, with a lightweight design.
Thankfully, the headphones sound great too. They offer plenty of bass response, along with a decent amount of detail in the high-end.
There are some downsides to consider. Notably, while the headphones aren't difficult to use, the controls will take some getting used to. And, they also only work wirelessly — so you can't connect an aux cable for wired listening. Despite that, if you want a solid pair of on-ear headphones, the Jabra Elite 45h headphones are the way to go.
Best wireless earbuds: Sony WF-1000XM4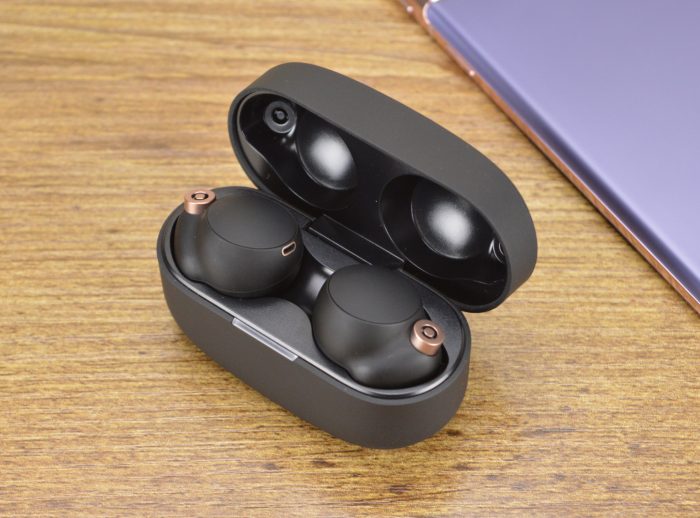 BGR may receive a commission
Pros
Good fit
Excellent audio quality
Great battery life
If you're not an Apple user or simply don't want to buy into the Apple ecosystem too much, then the Sony WF-1000XM4 earbuds are the way to go. These earbuds offer some of the same features as the WH-1000XM4 headphones, making them smart, and easy to use.
As you would expect, these headphones sound great. Despite the small size, you'll get plenty of bass response, along with well-tuned mids, and decent clarity in the high-end. And, in the Sony Connect app, you can change the EQ to better match your preferences.
The headphones offer an excellent battery life too. You'll get a hefty eight hours of use on a single charge, which is better than the majority of true wireless headphones out there. And, like the WH-1000XM4 headphones, these have a great transparency mode that lets you hear what's happening in the world around you.
The main downside to these headphones is the fact that they're pretty expensive. Also, the headphones don't have the Bluetooth multipoint function that the over-ear model has. Still, they're an excellent option for those who want among the best wireless earbuds.
Best Apple wireless earbuds: Apple AirPods Pro
BGR may receive a commission
Pros
Great Apple integration
Solid audio quality
Good noise cancellation
Cons
Expensive
Don't work great with non-Apple products
Apple changes the game with the original AirPods, but the AirPods Pro take things to the next level. These headphones offer a more solid fit, have noise cancellation, and support all the Apple-focused features that you would want.
While the stems on the AirPods Pro aren't for everyone, they actually serve a purpose here. To control the headphones, all you have to do is squeeze the stems. It works great, and generally works better than touch controls on many other true wireless headphones.
You'll get those Apple-specific features too. For example, the headphones can switch automatically between all your devices, and they support Spatial Audio and Siri.
The main downsides to the AirPods Pro include the fact that they're a little expensive, coming in at $250. They're also only really available in the white color, and not really the best choice for those who don't use Apple devices.
Best budget wireless earbuds: JLab Go Air Pop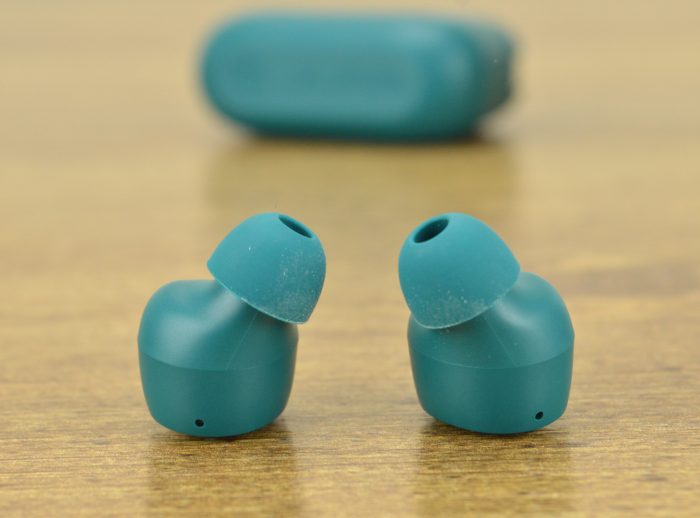 BGR may receive a commission
Pros
Cheap
Solid audio quality
Built-in EQ
Compact design
Cons
Sub-par call quality
Controls are tricky
If you're looking for a pair of true wireless headphones that won't break the bank, then the JLab Go Air Pop headphones are the way to go. These headphones have a lot going for them, plus they only cost $20.
Despite the super low price tag, the JLab Go Air Pop aren't terrible. They offer a solid audio quality that beats many headphones even double the price. They also have three EQ settings that lets you have some control over the way they sound — even though they don't have an app that lets you actually tweak the EQ.
As you might expect from a pair of headphones in this price range, the Go Air Pop headphones aren't perfect. The audio isn't as good as other options on this list, and the controls are a little frustrating to use, considering they're touch controls on the face of each bud. Still, that's a small price to pay for a pair of headphones this cheap.
Best wireless workout headphones: Beats Fit Pro
BGR may receive a commission
Pros
Noise cancellation built in
Apple integration
Great battery life
Cons
A little pricey
Missing features on Android
If you want a pair of wireless earbuds to take running or on workouts, then it's worth considering the Beats Fit Pro earbuds. Despite the earbud design, the headphones are grea at staying nicely in your ears even during heavy movement, making them a great choice for sports headphones.
These headphones support Apple's Automatic Switching feature, so you'll be able to switch between using your iPhone, iPad, Mac, and Apple Switch, with these headphones. They do also have an Android app, which is used for things like firmware updates and pairing.
The Beats Fit Pro headphones sound pretty good too. You'll get plenty of bass to kick you into gear while you're working out, and there's enough detail and clarity in the high-end to make for an exciting listening experience.
There are some downsides to consider. For example, the headphones are a little expensive, and you won't get the same level of features on Android as you would on iOS.
More Best guides: See the best bone conduction headphones in 2022.