We just received an internal Rogers document highlighting the carrier's upcoming handsets and promotions. The document covers Q4 2010 through the beginning of February, and there are definitely a few choice revelations to be found.
Devices on the way to Rogers include the BlackBerry 9780, Samsung Galaxy Tab, Samsung Focus and the Dell Streak. There's also tons of info on the new Data Sharing option that allows users to share a data allowance between multiple devices such as Rocketsticks or tablets.
Other interesting tidbits:
•The BlackBerry Bold 9780 is listed at $149.99 on contract.
•The Nokia N8 is listed at $79.99 on contract.
•The Samsung Focus is listed at $199.99 on contract.
•The Dell Streak is listed at $149.99 on contract.
•Oddly, the Vivaz Pro is eligible for the $10 unlimited data plan typically not available for smartphones.
•Internal rumors at Rogers suggest that the Galaxy Tab may launch at $299.99 with a 2-year agreement and $199.99 with a 3-year contract. This info is not confirmed in the roadmap we received.
Hit the jump for a slew of images, including four summary slides at the end that lay out all the pricing and details you can handle. Our source did mention, however, that not all pricing has been finalized.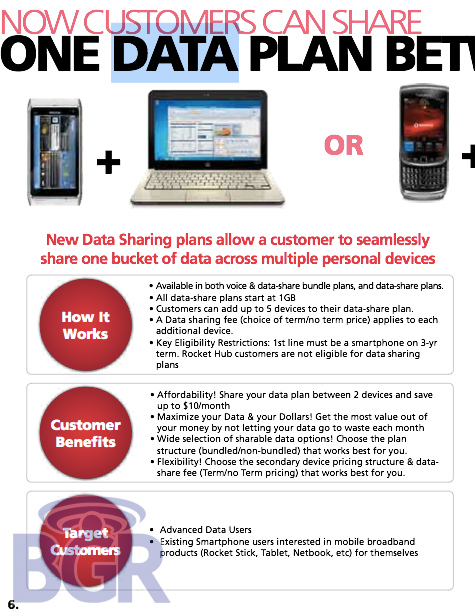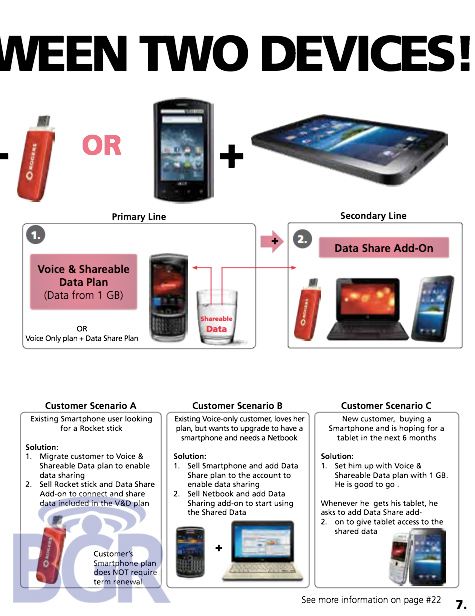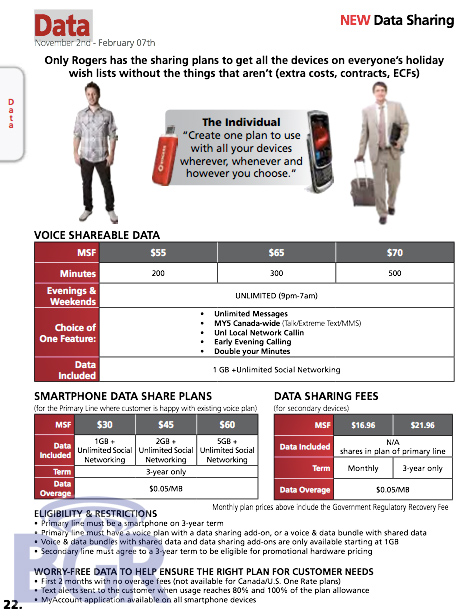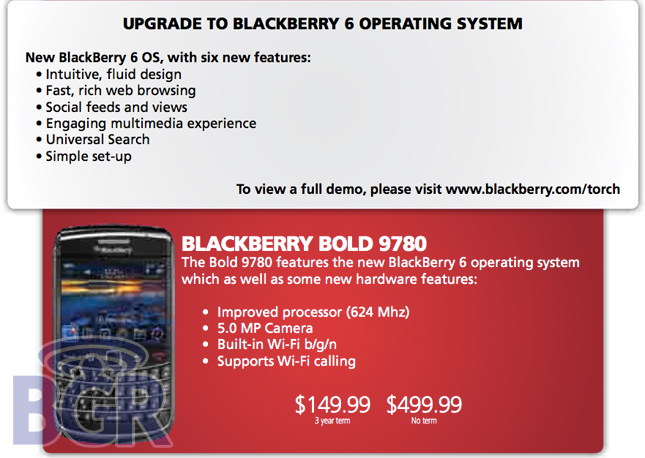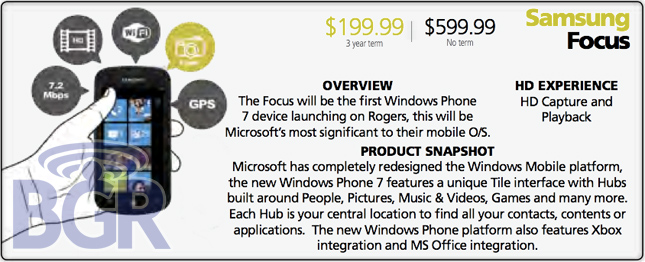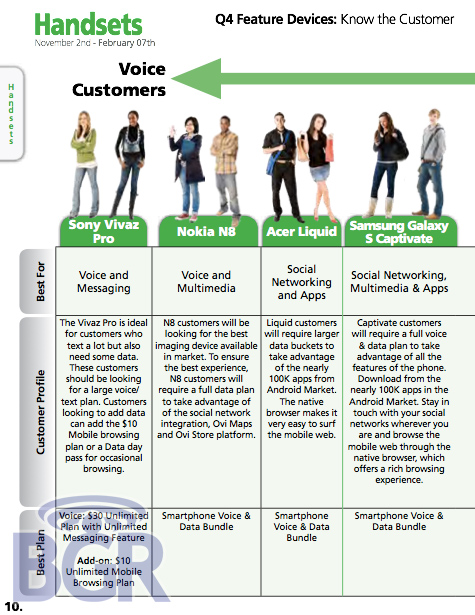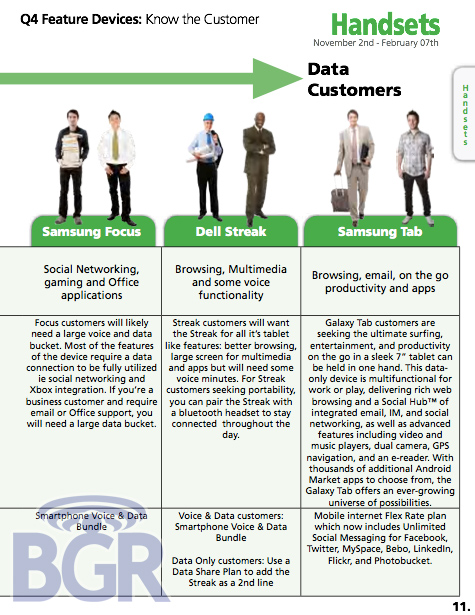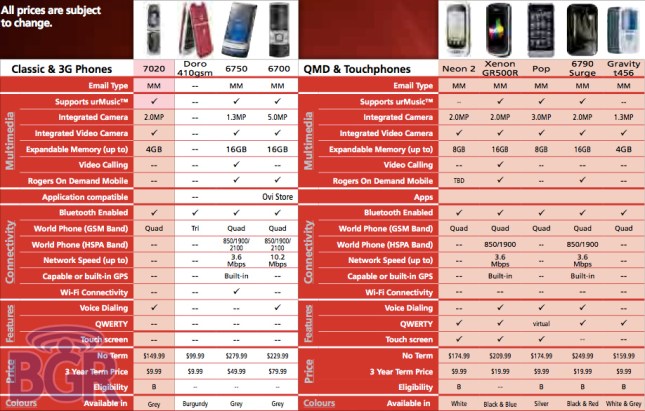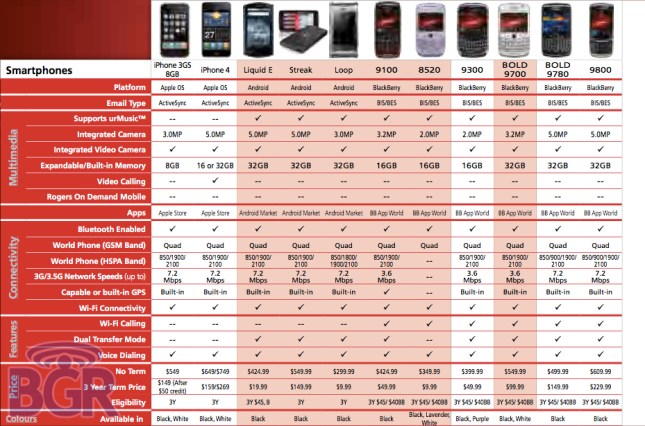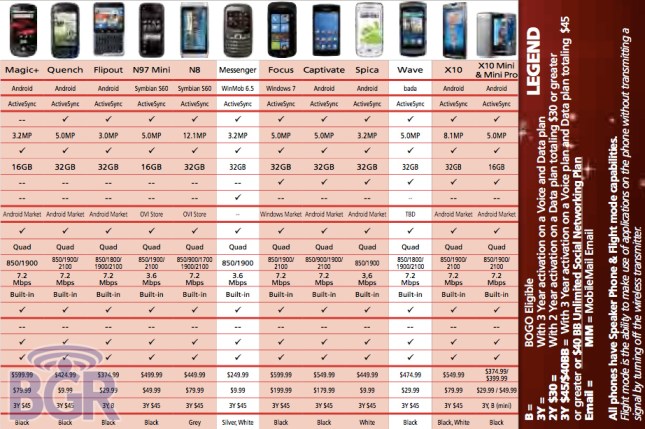 Additional reporting by Zach Epstein