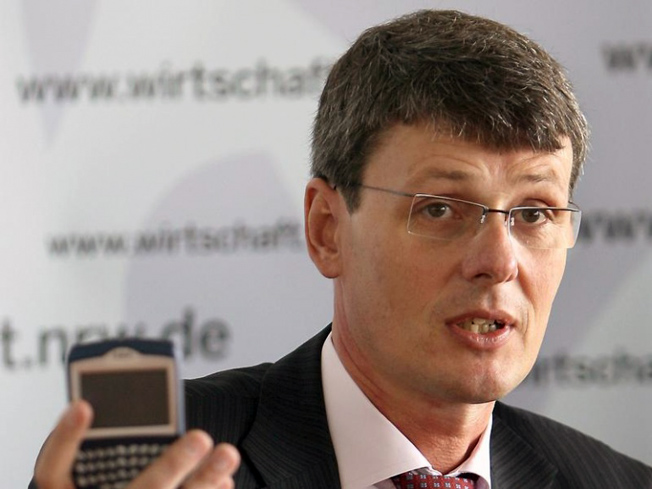 Research In Motion hasn't just had a difficult time innovating since the iPhone was first introduced, the company has had trouble innovating ever since its product started to morph into something more than a simple email messaging device. RIM has always been behind the curve with regard to technology in some ways. It was still making devices with black and white displays when other manufacturers were launching devices with vibrant full-color screens. RIM was one of the last manufacturers to launch an EDGE device and it was also one of the last manufacturers to include a camera in its devices. The vendor consistently offered devices without GPS or Wi-Fi, and without a functional web browser. The problem with Research In Motion is not just that the company has failed to adapt or plan for the future, it's that RIM hasn't been able to accurately predict not only what the mobile landscape was going to look like down the road, but also what its customers want in a BlackBerry handset. Unfortunately, judging from what I've seen so far, I don't see much changing with new CEO Thorsten Heins.
With BlackBerry 10, RIM finally has a chance to start clean with a brand new mobile operating system that's powerful, but there are too many obstacles in my mind that will likely prevent BlackBerry 10 from being a success. For starters, RIM still can't get BlackBerry Messenger working with more than one PIN on BlackBerry 10, and support for BES email will be replaced by ActiveSync going forward. That's right — your corporate email, calendar and contacts will sync directly from a Microsoft Exchange server to your device. While RIM's Mobile Fusion solution will offer many features like syncing other data, security and policy management and more, in terms of PIM it will effectively be providing a secure VPN tunnel connection from your device to your Exchange server.
Just take a second to realize what this means… RIM has no competitive product in the smartphone market, and its most widely known asset — the company's BlackBerry Enterprise Server PIM functions — will be changing into something much less powerful in the near future because the company cannot get traditional BES working with BlackBerry 10 smartphones or tablets.
Now, let's look at the uphill battle of launching a brand new mobile operating system and ecosystem in this incredible fast-paced and competitive smartphone market. An Android app player alone is hardly enough for RIM to compete. Plainly stated, a company that has historically had the worst developer tools, the worst developer documentation, the worst developer support and arguably the worst apps, now has to actually pull something together that entices people to want to develop for BlackBerry 10. If RIM had tools that were better than Apple's or Google's, it would still be nearly impossible to gain traction with developers. If that documentation and those tools are just decent and not better, the possibility becomes even more remote.
What about marketing? RIM has not even once pulled off a good marketing campaign. I have been clamoring for this since early 2004. RIM didn't care about marketing even when it was launching its first consumer product, the BlackBerry Pearl. While RIM's new CEO Thorsten Heins said finding a new Chief Marketing Officer and drastically changing its approach to marketing communications is a top priority, this won't be easy. The company simply does not understand marketing.
And what does it actually understand or do well?
That's my point here. As much as I love RIM, I just don't know what it actually does well anymore. It makes great plastic keyboards? That's obviously an oversimplification, but it's true. RIM has an operating system that is being delayed (because it doesn't work properly, not because the company is waiting for a new 4G chipset to launch its smartphones worldwide when most markets don't even have LTE), the company has failed to attract developers for various reasons, it has failed to create powerful consumer marketing, and it has consistently shown over the last eight years that it does not know where the mobile market is going. RIM has been a reactive company since 2005 in my mind.
RIM's new CEO lauding the company's history of being "innovators" and "leading" the wireless industry in many ways is, well, frightening. Contrary to the path Heins laid out today, there are a few possible things I see happening with Research In Motion based upon what I have noticed:
RIM will sell either a part of its business or the entire company. The fact that there is a new CEO and a new chairperson this late in the game is signaling to me that the company is trying to make itself look more attractive to potential buyers and partners.
RIM will license its services like BlackBerry Messenger, leverage its NOC and data network for corporate email / encryption, and it will license its patents to other companies and manufacturers. (Look how long it took Nokia to get a phone out when it licensed Microsoft's software, though. And the first Windows Phone it released was a phone it had already released in terms of hardware. It still took the company over a year to do this.)
RIM will either strike a deal with Microsoft to bring BlackBerry Messenger and some other Exchange-related services to Windows Phone, or RIM will eventually use Android as its base operating system and fork the OS.
I do not see Research In Motion gaining much traction with BlackBerry 10. I don't see the competitive advantage. This is a company that fundamentally does not understand why Apple and Google are doing so well in the market. This is a company that has played catch-up for several years in many ways, often unsuccessfully. This is a company that is going to launch its first BlackBerry 10 smartphone right when Apple's iPhone 5 and iOS 6 are released, and around the same time Android 5.0 and Google's latest flagship device will be unveiled alongside phones from Samsung, HTC and Motorola, with even more advanced cameras, even higher resolution displays, even more powerful quad-core processors and much more.
I remember the day I stopped carrying a BlackBerry after years of having used a RIM smartphone as my main device. Let's see if that ever changes in the future.