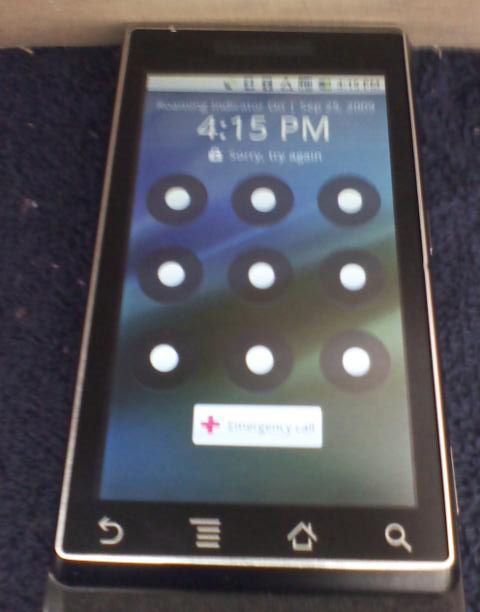 We just received word from a tipster that the much-awaited Motorola Sholes or Motorola Tao will actually be called the Motorola Droid on Verizon Wireless. The above information is not confirmed at this time, but we have independently confirmed that regardless of whatever name Verizon (or Moto) chooses to run with, their Motorola Android handset will not run MOTOBLUR. It will be a straight with Google device and will be the first Google Experience handset to offer built-in Adobe Flash support natively.
We have heard that the announcement will be made not next week but the week after.
UPDATE: We've been given specifications for the handset:
3.7″ screen
854×480 WVGA capacitive screen
5 megapixel camera
ARM Cortex 500MHz CPU
Facial recognition using the built-in camera (apparently you take a photo of someone and Google will pull in search results based on the image)
Custom Motorola Interface/UI, no MOTOBLUR, no Verizon UI
Available in black and titanium colors
We've also been told there will be a keyboard-less version that's planned for 2010.