How do you respond to Apple's brand new Apple TV 4K? If you're Roku, you launch not one but five distinct new streaming players. Prices range from $29.99 for the Roku Express to $99.99 for the Roku Ultra. Yes, that means every single one of the new devices Roku just unveiled is less expensive than Apple's newly released Apple TV 4K.
The Roku Express and Roku Express+ are five times more powerful than their predecessors, the company said. They're priced at $29.99 and $39.99, respectively, with the "+" version offering support for classic TVs.
The Roku Streaming Stick and Roku Streaming Stick+ are slightly more expensive at $49.99 and $69.99, respectively. The cheaper model offers HD streaming, a quad-core processor, 802.11ac dual-band MIMO wireless support, and a voice remote that can control both the TV and the media player. The Stick+ comes with 4K Ultra HD and HDR support and features an "advanced wireless receiver" that's built into the power cord. That's supposedly why it offers four times the wireless range of the 2016 model.
Finally, the Roku Ultra, priced at $99.99, is the best new Roku player money can buy. You're looking at HD, 4K, and 4K HDR support when it comes to streaming video. The device looks more like an Apple TV than a Chromecast and features an Ethernet port and a microSD slot. The new remote also has a 3.5mm headphone jack.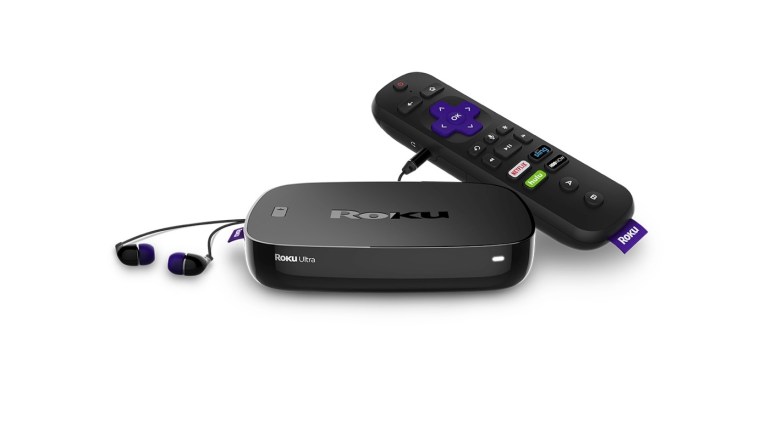 The new players are available to preorder from Roku, Amazon, Best Buy, Walmart, and other retailers, and they will launch on October 8th — though the Roku Express+ will be a Walmart exclusive. Also of note, all customers who purchase a new Roku player will get a $10 Vudu credit.