Rather than launch a new console this holiday season to compete with the Xbox One S and PS4 Pro, Nintendo decided to jam a bunch of old games into a mini NES, slap a $60 price tag on it and hope that nostalgia would sell.
Although we're still a week from release, I have a feeling this gamble is going to not only pay off for Nintendo, but help to establish goodwill with gamers as well.
DON'T MISS: All the best Black Friday deals we've seen so far
Before we get to the review, it's important to understand exactly what the NES Classic Edition can and can't do. We've covered this is great detail in the past, but here are the bullet points: It can't go online, it can't download games, it can't play old NES carts and it can't connect to the original NES controllers.
What it can do is quickly and easily hook up to your TV and play a wide variety of pre-installed NES games — 30, to be exact. Super Mario Bros. 3, Castlevania, Mega Man 2, Metroid and Donkey Kong, are a few of the highlights of the Classic Edition's selection, and while Nintendo was never going to be able to please everyone, it did an admirable job with over 600 games to choose from in the NES library.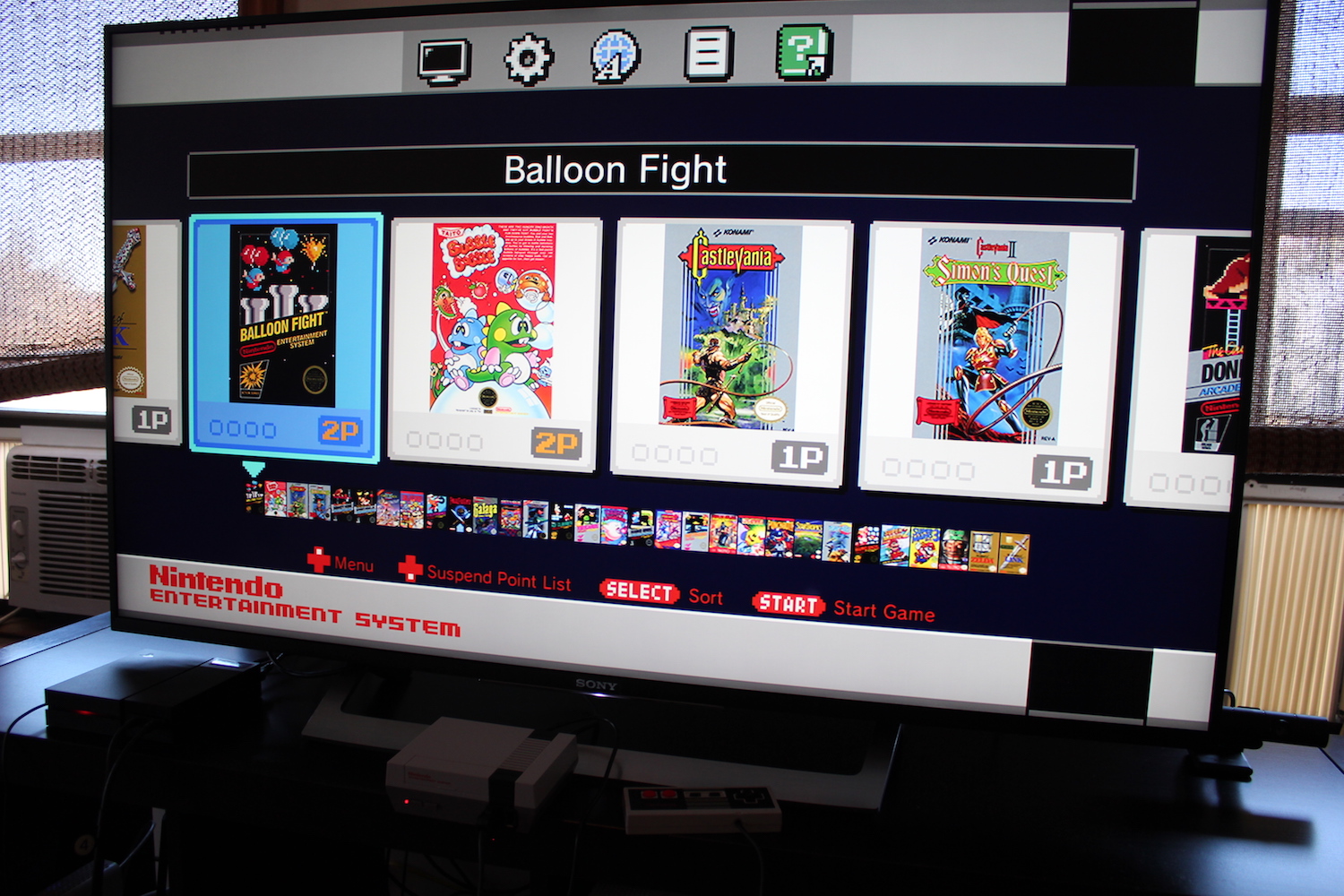 When you turn on the Classic Edition for the first time (with the same clickable power button as the original NES), you'll be greeted by a colorful menu screen featuring all 30 games in alphabetical order. Above the games are a series of menus within which you can adjust the display, change the settings, choose a language and read a bunch of legal notices, if you're in to that kind of thing.
As for the actual experience of playing the pre-loaded games, it's genuinely hard to tell the difference between these emulations and the original NES titles. The NES was the first console I ever owned when I was a kid, and I bought one again just a few years back; when I load up a game, I'm having a hard time differentiating the Classic Edition from the original console.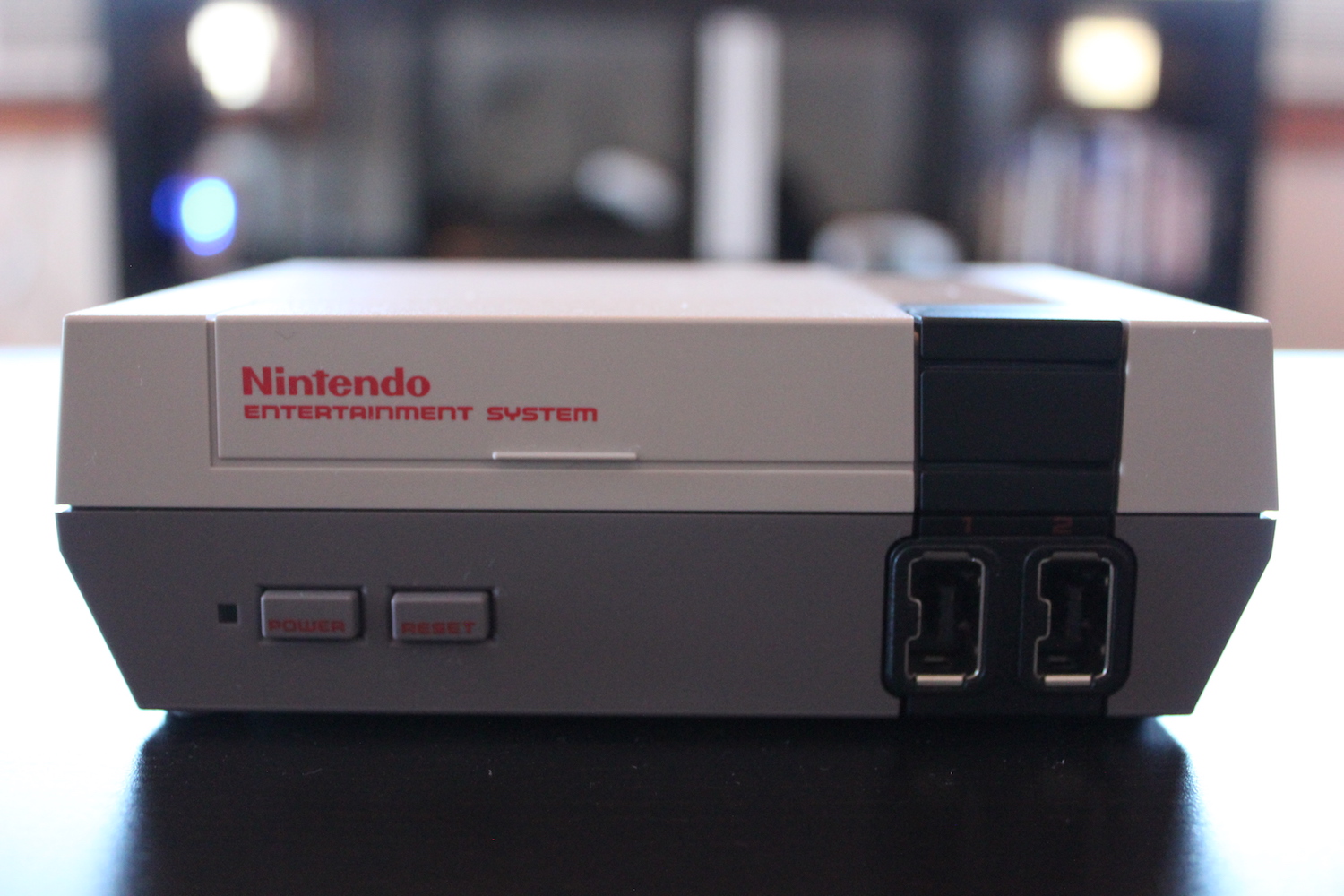 Best of all, the hardware itself is about as professional-grade as you could hope for. The Classic Edition console itself is light and extremely portable, but doesn't feel like a cheap piece of plastic. The same goes for the NES Classic Controller, which is virtually indistinguishable from the original NES console's controller.
The only real issue (and it's sure to be an issue for almost everyone who picks up a Classic Edition) is the length of the controller cord. At around two-and-a-half feet long, you aren't going to be able to sit very from from the console (or the TV) without ripping the controller out of its socket.
I understand that Nintendo was trying to keep everything compact and reignite that retro feel of crowding in close to the television, but I actually have to go stand in front of my TV to play on the console. It's a bit silly.
The NES Classic Edition isn't a perfect product, but it is a smart, affordable, attractive device that blows all of those other retro consoles you've seen lining store shelves at Target and Walmart out of the water. If you're looking for a great gift for a gamer in your life (or a holiday treat for yourself), look no further.
The NES Classic Edition launches on November 11th for $59.99.
---
Nintendo provided BGR with an NES Classic Edition for this review.