Apple TV Plus is the streaming service most people are learning to love. Thanks to heartwarming shows such as Ted Lasso, the Cupertino firm's streaming has slowly but steadily grown its audience while also getting recognition from critics with hundreds of awards in just three years.
While common sense would say Ted Lasso, The Morning Show, and Severance are Apple TV Plus' most popular shows, how big are they, in fact? JustWatch (via 9to5Mac) shared a list of what Apple TV Plus subscribers have been watching the most on the streaming platform, which could also be a great list for those planning to hop into the platform.
Here's the full ranking of the most popular Apple TV Plus shows:
Ted Lasso (27.1%)
Severance (19.6%)
The Morning Show (11.8%)
Foundation (8.2%)
See (8.0%)
For All Mankind (7.9%)
Black Bird (5.6%)
Defending Jacob (5.4%)
Slow Horses (4.9%)
Servant (4.2%)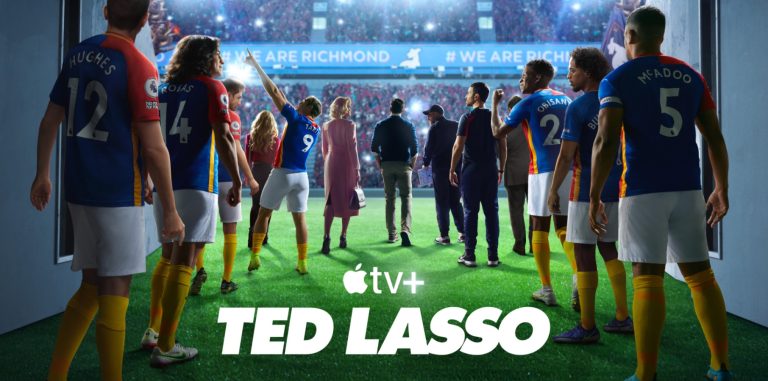 This ranking shows that newer shows by Apple TV Plus also please the audience. While, for no one's surprise, Ted Lasso is a hit, there's also Severance from 2022, which has a second season on its way, the OG series The Morning Show, and sci-fi thriller Foundation, which will also get a second season this year.
That said, Apple TV Plus also has an impressive amount of shows that have already ended but are still popular on the platform, such as See, Defending Jacob, and Servant.
Another hint at the expansion of Apple TV Plus is its global market share which exceeded 6% for the first time. While Netflix and Amazon Prime Video are losing subscribers, TV Plus and other smaller platforms are grabbing those watchers with their cheaper subscriptions with shows that matter.
As of today, you can get Apple TV Plus for $6.99 per month or include it with every Apple One bundle. First-time subscribers can get some free months if they buy an iPhone, Apple TV, iPad, or Mac.