Loki season 2 episode 3 is now streaming on Disney Plus, and I'm dying to see where the story takes us next, considering what happened in episode 2.
Loki is easily my favorite part of the Multiverse Saga so far. The adventure isn't just going to be key for the current saga. I also think the events in Loki season 1 partly explain what we've witnessed during the Infinity Saga that concluded with Avengers: Endgame.
The Loki season 1 finale is responsible for that. The big reveal that comes with it is that a Kang (Jonathan Majors) variant called He Who Remains has been writing the screenplay of the Sacred Timeline for eons. It's incredible, as is what Loki (Tom Hiddleston) and Sylvie (Sophia Di Martino) do in response.
But it turns out that the finale could have delivered a different twist, which might sound exciting at first. There was an idea for Hiddleston also to play He Who Remains. Thankfully, they scrapped it during production. Before I tell you why, I'll warn you that some spoilers might follow below.
The He Who Remains idea
Kevin Wright is one of the Loki co-producers who oversaw the project since its inception. The other is the main star of Loki, Tom Hiddleston himself. Wright talked to Den of Geek about season 2, and that's where he revealed the tidbit about the finale. That Hiddleston could play He Who Remains.
"In development, it was always the idea of He Who Remains, who is not Kang in the comics, but for us, it was always going to be a version of him," Wright said. He then recalled they thought of Hiddleston for the role as well.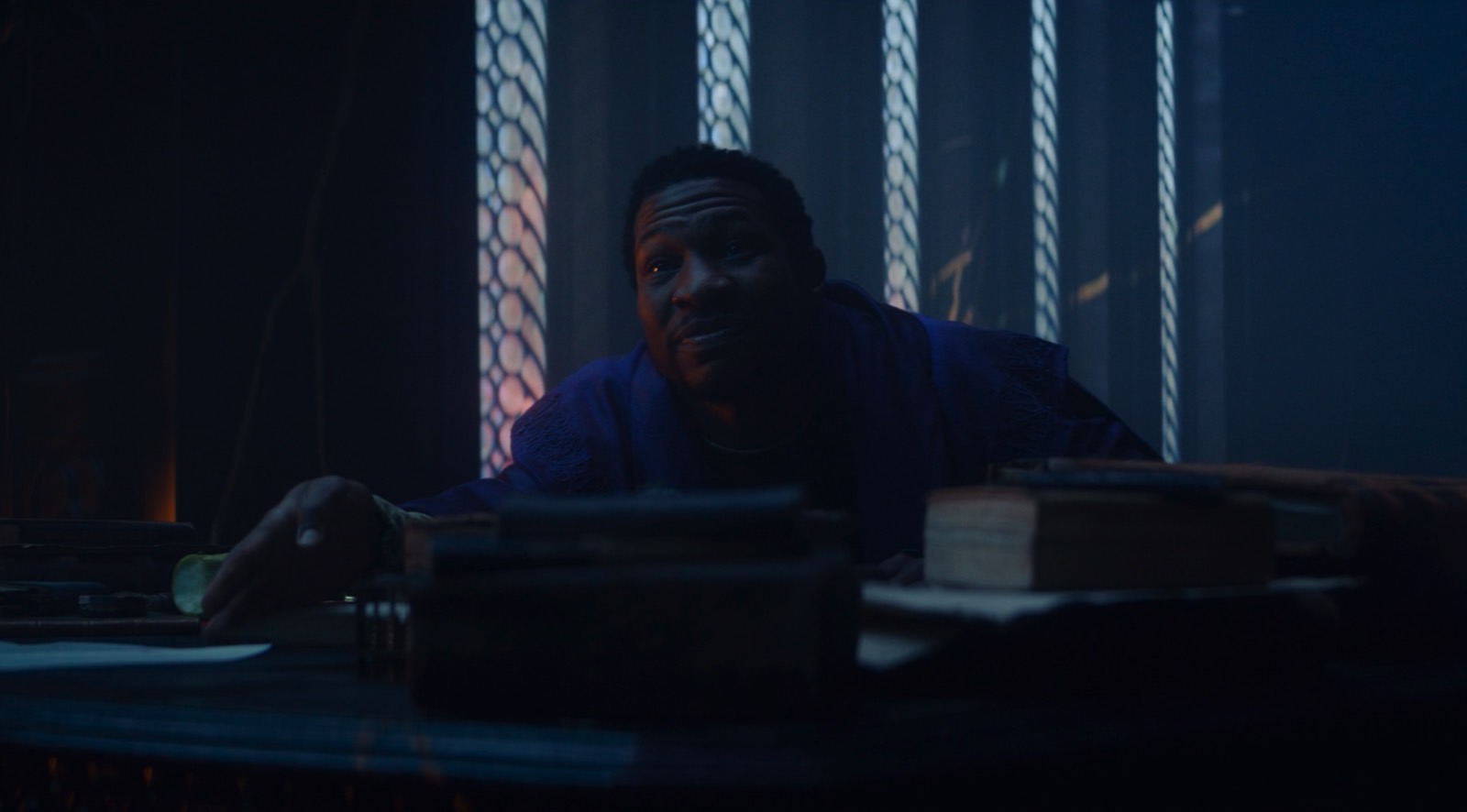 "In the writers' room, all ideas are on the table, and there were conversations about what if Loki was He Who Remains," Wright said. "Those conversations didn't get very far; I don't think it even got to Tom [Hiddleston] because while there is something fun about that, and there are compelling aspects to it, it makes the universe feel small. So, it was always going to be He Who Remains, always a version of Kang."
He Who Remains might seem a villain at first, and Sylvie's reaction might be understandable. But the more you think about it, the more you realize that He Who Remains transitioned to a more heroic role at some point in his distant past, even if that meant creating the TVA and manipulating reality.
He did it to prevent the world from descending into another multiversal war. But Sylvie ruined those plans by murdering him.
Loki somewhat fits the He Who Remains profile
We are in the multiversal wars right now. But, like the Avengers and other MCU characters we love, we're unaware of it. On the other hand, Loki knows what's going on, though he might not have realized the problem's immediacy. He still thinks there's a way to fix it, which he's been trying to do for the past few season 2 episodes.
That means that Loki has transitioned into a role that might be unfamiliar to him. This Loki variant is now a hero rather than a villain. And I have a feeling we'll see more of him doing heroic deeds than the Loki version that died in Infinity War. That would be one similarity to He Who Remains.
Remember that the He Who Remains Kang variant was a Conqueror at one point. A villain doing unspeakable things. But then he met his other variants and decided to take a stance against them.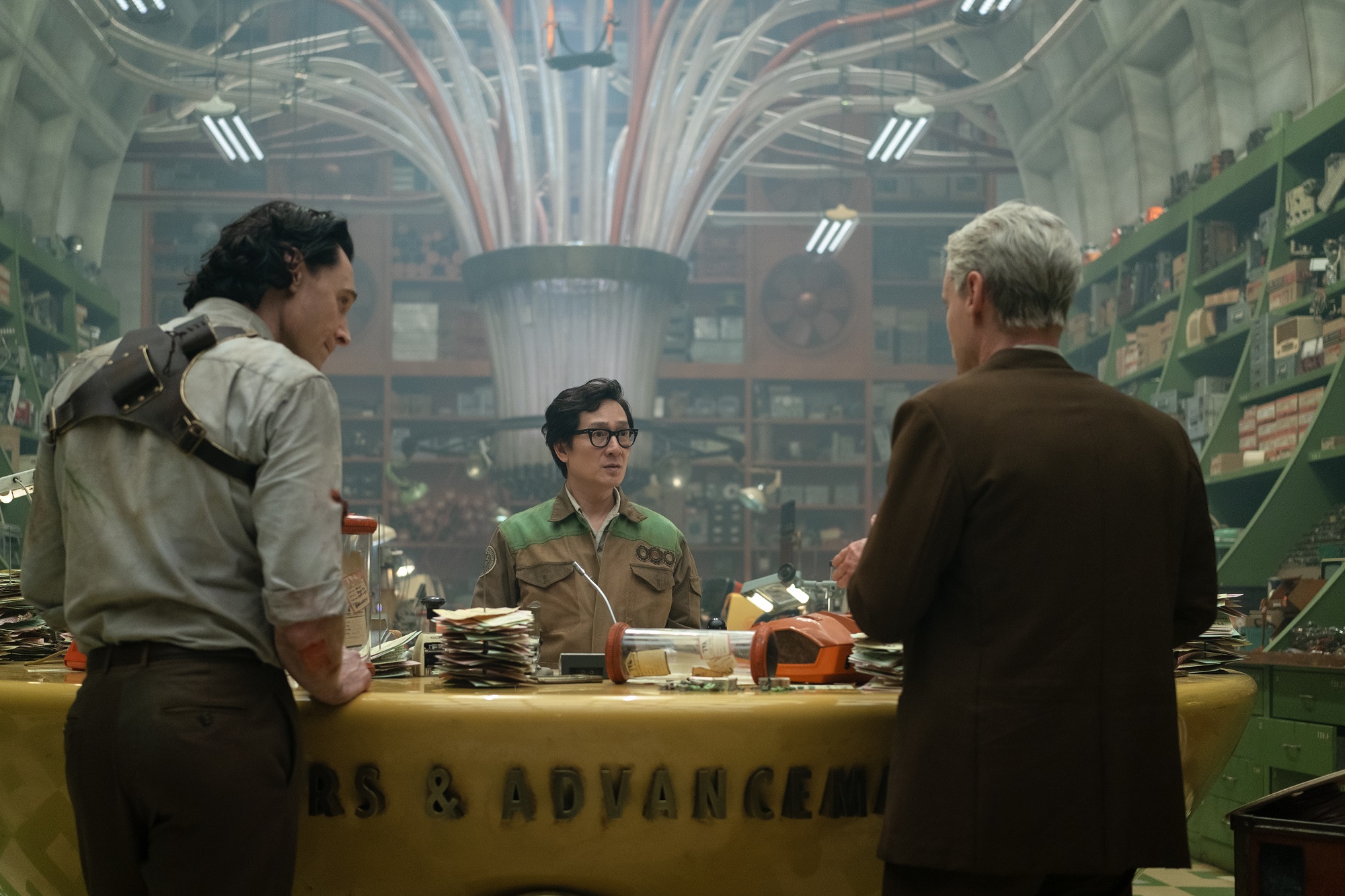 The Kang in Ant-Man and the Wasp: Quantumania might be the closest thing we get to He Who Remains's villainous days. I always thought Kang would turn into He Who Remains by the end of Avengers: Secret Wars.
That kind of character development would be similar to Loki's. The God of Mischief would fit the role. But I think having Kang become He Who Remains suits the story much better.
It's also the better choice for the entire Multiverse Saga, helping establish a multiverse villain the Avengers have to face. But also an ally they'd have to work with. That's because we'll meet several Kang variants during the Multiverse Saga.
What if Tom Hiddleston played a Kang variant?
Not to mention that having three Lokis in the finale scenes would have been too much for the audience. It would have also posed some issues to the overall plot of the Multiverse Saga. Any version of Loki we met so far doesn't seem capable of creating the TVA and the Sacred Timeline. In contrast, Kang has the knowledge and technical expertise to make it happen.
With Loki becoming He Who Remains, Marvel would have gone into uncharted territory, having to explain how the God of Mischief became this skilled master of time. It doesn't feel right.
Add to that the dynamic between the three actors in the finale. Who knows whether Jonathan Majors' legal troubles will prevent him from appearing in the MCU again after Loki season 2. But there's no denying that he did a tremendous job with his He Who Remains and Kang roles.
There is one version of the script that could have worked for Marvel. Tom Hiddleston could have played a Kang variant who became He Who Remains. The similarity to many Loki variants of the MCU would be uncanny. But Marvel could explain it away. Still, it would be confusing for an audience that already has a lot on its plate to understand the complex time travel and multiverse rules that Loki delivers.