Harrison Ford will join the MCU as Thaddeus Thunderbolt Ross in Captain America: New World Order, replacing the late William Hurt. Thunderbolt Ross is extremely important to the MCU. That's why Marvel might have been in such a hurry to recast the role after Hurt's passing. We'll expect Ford to appear in various MCU movies, including Thunderbolts. Marvel has only confirmed the Captain America 4 role so far.
Thunderbolt Ross has to become Red Hulk at some point down the road, which can't be a surprise or a spoiler. But Marvel just confirmed a big spoiler about Harrison Ford's character via Kevin Feige. Secretary Ross will become President in New World Order, which is a fantastic development for the character. Mind you, big spoilers might follow below.
Thunderbolt Ross's new role
Feige talked about the MCU Phase 5 in an interview with Entertainment Weekly. That's where he touched on Harrison Ford's character.
"We start filming [New World Order] relatively soon," Feige said. "I'm sure anyone you've ever talked with about Harrison Ford says this, but it's unbelievable that we get to meet and talk with him and that he's embracing this role. He's tireless with the amount of work that he does."
Then, he dropped the big reveal about Harrison Ford's character. "This is certainly a big part for Thaddeus Ross. He's the president of the United States in the film. And with Harrison, you think about Air Force One, and you think about some of his confrontations with the president in Clear and Present Danger."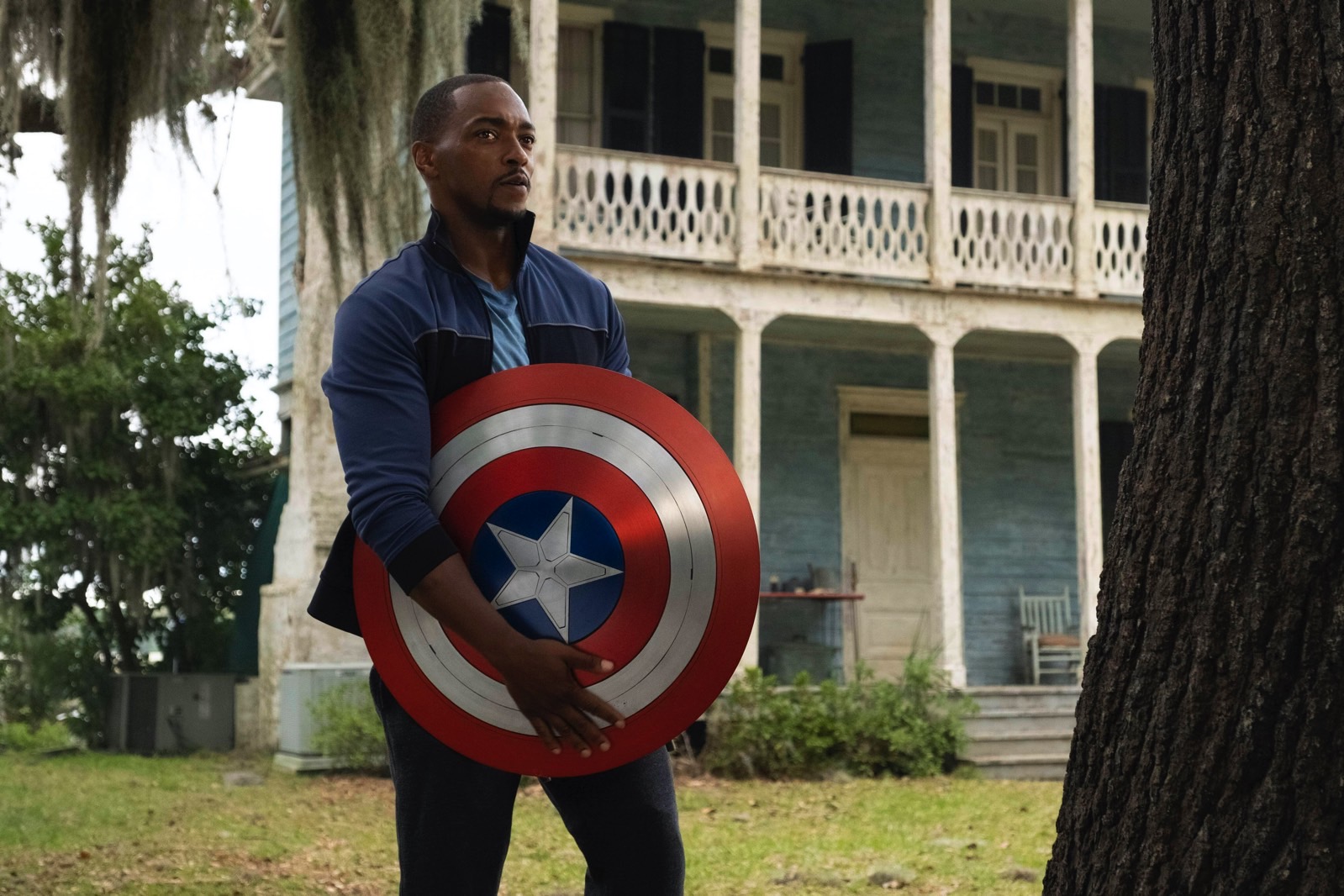 Feige also teased the obvious conflict between Sam Wilson (Anthony Mackie) and Thaddeus Ross, considering what has happened in the MCU so far. "There's a dynamic between President Ross and Sam Wilson," he said. "They have a history together, but in this film, we'll be seeing the dynamic between Captain America and the president of the United States in a way that is just incredible."
Having Harrison Ford in the MCU has been a "dream for years," Feige concluded. "This has been a dream for years, ever since Jon Favreau cast Harrison Ford in Cowboys and Aliens. I was always very jealous of that, so to have him finally in the MCU is just incredible. It's like, I can cross that off the wishlist."
Captain America: New World Order rumors
Revealing that Harrison Ford's character will become the President of the United States in New World Order doesn't seem like such a big spoiler. Unless you've been keeping up with all the exciting Thunderbolt Ross Captain America 4 rumors.
Word on the street is that Thunderbolt Ross will be one of the film's villains. Or an antagonist with an agenda so big that it'll inspire Captain America to create a new team of Avengers. Specifically, Harrison Ford's character will want to explore the mysterious island that appeared in the ocean during Eternals. The island holds adamantium, and everyone on Earth will want the metal.
It's clear after Wakanda Forever that the world isn't happy with Wakanda's hold on vibranium. The US is one of the nations that would happily remove that vibranium from Wakanda. We learned as much from Val (Julia Louis-Dreyfus), who happens to be the CIA chief.
With that in mind, the Ross-Val duo will be formidable. And they might not see eye to eye with the Avengers.
Add to that expectations for Harrison Ford to become Red Hulk in the future and Val forming the Thunderbolts team, and you'll see why Feige's revelatory comment is so exciting. It's one thing to have Secretary Ross calling some shots in the MCU. And quite another to have President Ross/Red Hulk calling all the shots.
Drop the Avengers in the middle of that, with Sam's Captain America looking to uphold Steve Rogers's values, and we should be in for an exciting conflict. As for how Thunderbolt Ross becomes president, we already think we know. But we'll have to wait for Secret Invasion to learn more details.
New World Order opens on May 3rd, 2024. Thunderbolts will follow on July 26th, 2024.