I don't care how many movies or television shows they make. I am always stoked to see something with Godzilla in it.
In a press release this week, Apple gave us our first look at Godzilla, king of the monsters, in its upcoming Apple TV+ series that will focus on not only the king but all of the other Titans that also inhabit our planet. The company also revealed the title of the series: Monarch: Legacy of Monsters.
The series, as Apple explains in its synopsis, will tell the story of two siblings who investigate the secretive organization known as Monarch and uncover a story that spans across generations and — of course — a lot of monsters.
Following the thunderous battle between Godzilla and the Titans that leveled San Francisco and the shocking revelation that monsters are real, "Monarch: Legacy of Monsters" tracks two siblings following in their father's footsteps to uncover their family's connection to the secretive organization known as Monarch. Clues lead them into the world of monsters and ultimately down the rabbit hole to Army officer Lee Shaw (played by Kurt Russell and Wyatt Russell), taking place in the 1950s and half a century later where Monarch is threatened by what Shaw knows. The dramatic saga — spanning three generations — reveals buried secrets and the ways that epic, earth-shattering events can reverberate through our lives.
The series stars Kurt Russell, Wyatt Russell, Anna Sawai, Kiersey Clemons, Ren Watabe, Mari Yamamoto, Anders Holm, Joe Tippett, and Elisa Lasowski. It is co-developed by Chris Black (Severance) and Matt Fraction (Hawkeye). Matt Shakman (WandaVision) will direct the first two episodes.
Hailing from Legendary Television, the series is executive produced by Black, Fraction and Shakman alongside Joby Harold ("Obi-Wan Kenobi," "Transformers: Rise of the Beasts") and Tory Tunnell ("Spinning Out," "Underground") from Safehouse Pictures, Shakman ("Wandavision"), Andy Goddard ("Carnival Row, "Downton Abbey"), Brad Van Arragon ("Yellowjackets, "Carnival Row") and Andrew Colville ("Severance," "Star Trek: Discovery"). Hiro Matsuoka and Takemasa Arita executive produce on behalf of Toho Co., Ltd., the owner of the Godzilla character. Toho licensed the rights to Legendary for "Monarch: Legacy of Monsters" as a natural byproduct of their long-term relationship with the film franchise.
One thing we still don't know about Monarch: Legacy of Monsters is when it will premiere on Apple TV+. Apple is still keeping that information a secret. We do know, however, that the series will be told over the course of ten episodes. We don't know how those episodes will be released, though, so those who like to binge an entire series immediately might have to be patient for weekly releases.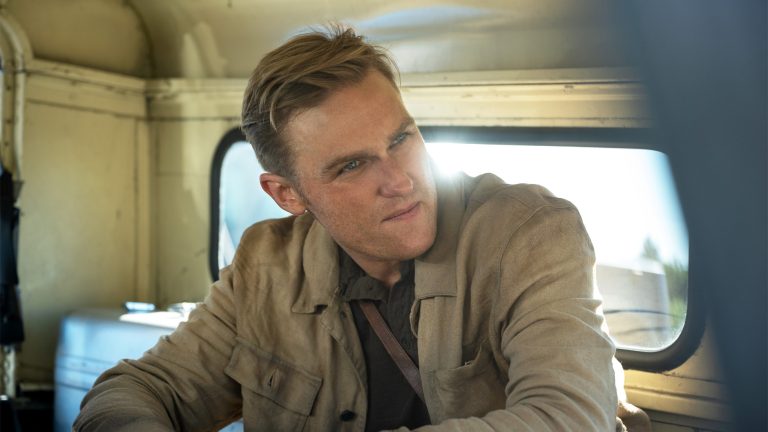 I am personally stoked about this series. Not only does Godzilla look awesome, and it'll be great to see the monster in action along with all of the other Titans, but it sounds like the creators have put together an ambitious story to back it up. Movies like Godzilla can easily abandon the story for the sake of action and spectacle but, at least from the synopsis, it sounds like we could get the benefit of a riveting story to go along with it.
Now, we all must wait to learn when it will actually premiere on Apple TV+. If you want to watch the series in the best quality possible when it does premiere on the streaming service, check out our lists of the Best TVs and Best Soundbars.