Many Fortnite players are still recovering from the fallout of the comet that struck the Battle Royale map last month, creating new areas to explore and kicking off season 4, but that hasn't stopped the team at Epic Games from pressing forward with more content. In fact, on Wednesday, the developer shared its latest batch of patch notes for v4.5 of the game, which includes an interesting new mode, a new weapon type, and a Save the World finale.
Playground Mode is the latest Limited Time Mode in Battle Royale, but unlike other LTMs, this mode isn't about taking out opponents in new and interesting ways like 50v50. Instead, Playground Mode lets up to four players roam around the map collecting loot and building structures without worrying about being attacked by enemies.
As each group gets its own place on Epic's servers, the queue times are longer than normal for Playground, and Epic even had to take the mode offline hours after it went live on Wednesday. There's no telling when it will be back, but be ready to practice patience when queuing up to jump into Playground Mode with your friends.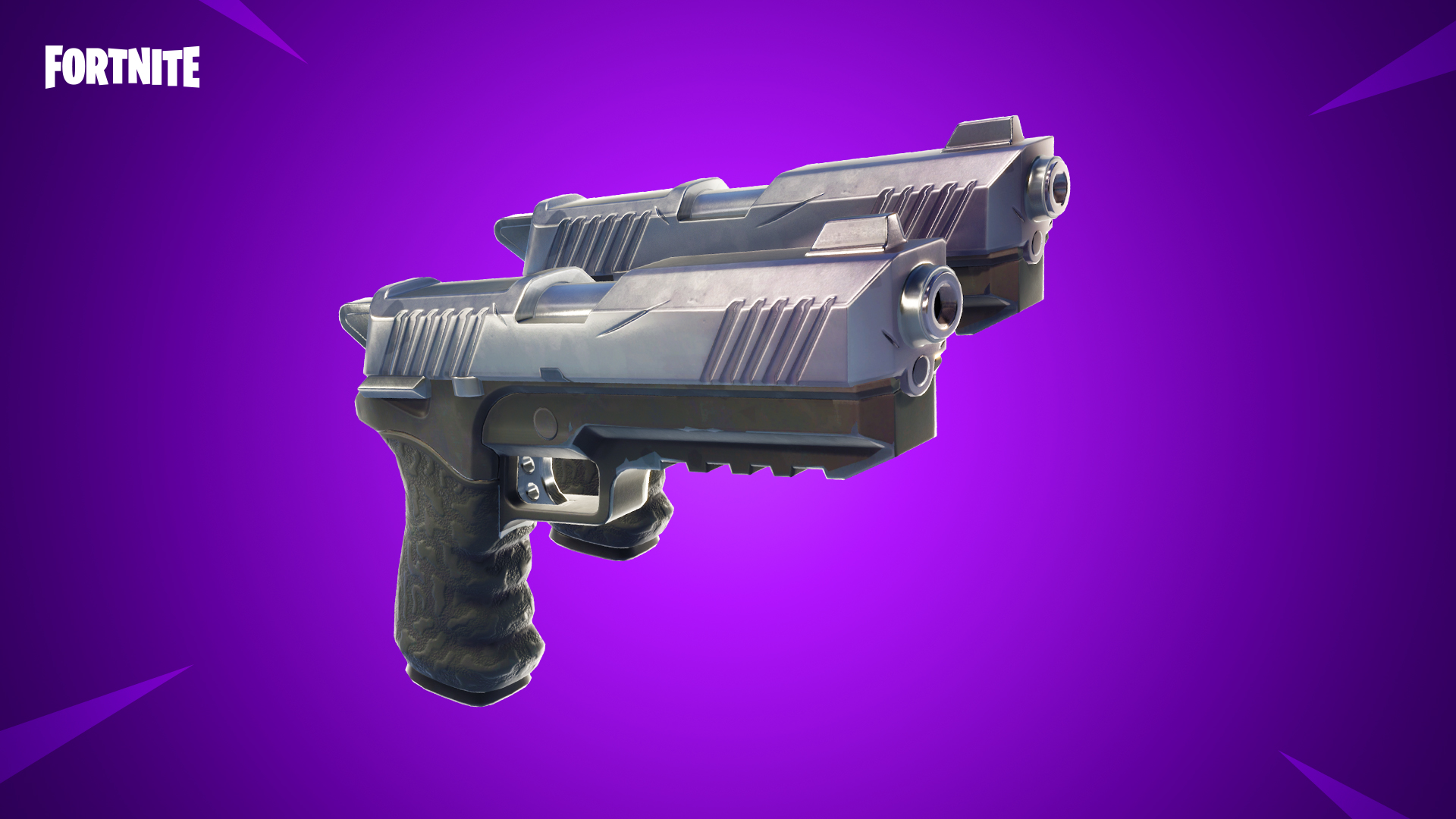 Dual Pistols are also making their way to the Battle Royale this week, and look like they could be a top-tier choice for players who want to inflict a great deal of damage with a single button press. Both pistols fire at the same time, so you could do upwards of 80 damage with a direct hit. The trade-off is that the Dual Pistols use medium ammo instead of light ammo, and they only come in Epic and Legendary varieties.
The final addition to Battle Royale is not quite as exciting, but should be a major boon for Fortnite players who like to play with their friends. From now on, whenever you or a teammate places a map marker, a visual indicator in the form of a massive beam of light will actually appear on the map for every teammate to see.
Finally, for those of you who still play the single-player Save the World mode of Fortnite, the finale of the Blockbuster event can now be played, and the Builder Pro controller layout is available as well.
You can read the full patch notes for Fortnite v4.5 over at Epic Games' website.