Fantastic Four is one of the most exciting MCU projects when it comes to rumors and speculation. And it's for the most unexpected reason too. People aren't discussing the film's plot or the Fantastic Four's place in the grander story. The main topic is the mysterious Fantastic Four cast, which Marvel has yet to reveal. I have high hopes that Marvel will announce the actors playing the four superheroes at Comic-Con, but there's no guarantee it'll happen, especially if Marvel delays multiple MCU projects.
But we have plenty of Fantastic Four cast rumors, including a report that says Marvel has chosen its actors. All sorts of interesting names are part of these Fantastic Four rumors, but they can also be confusing. And it looks like Elizabeth Olsen, whose character already killed John Krasinski's Mister Fantastic in Doctor Strange in the Multiverse of Madness, is also somewhat confused. Some spoilers might follow.
Krasinski playing Reed Richards was a longtime fan request that Marvel finally granted in Multiverse of Madness. This was one of the film's biggest surprises, but we didn't get to see a lot of Mister Fantastic. If anything, his arrogance turned out to be the weakest link in what seemed to be a well-oiled Illuminati group.
Olsen's Scarlett Witch turned Krasinski into "spaghetti," and that was that. However, the action happened on Earth-838. Krasinski could still play the main Reed Richards variant from the MCU's main universe. Also, we didn't see any of the other Fantastic Four in the movie, so Marvel never had to cast them.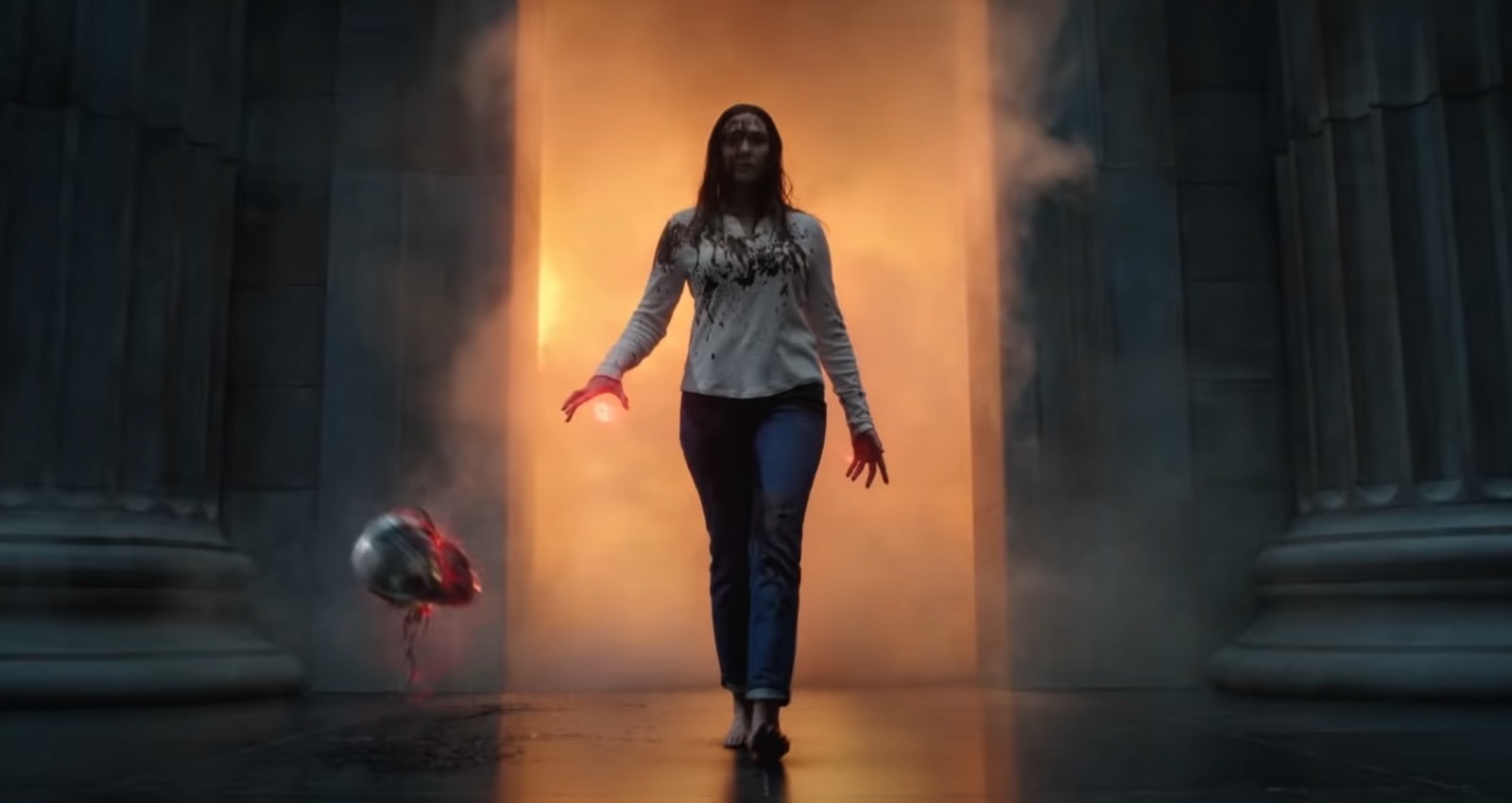 But in the months that followed last year's Doctor Strange 2 premiere, we saw all sorts of names in Fantastic Four cast reports. Krasinski was no longer a favorite, and the actor soon confirmed he wouldn't be the MCU's Mister Fantastic.
These Fantastic Four cast reports culminated a few weeks ago when an insider said Marvel made up its mind. Adam Driver will supposedly play Reed Richards in the upcoming reboot. The remaining three names aren't known, although some reports said that Margot Robbie might get the Sue Storm/Invisible Woman role.
Elizabeth Olsen on Fantastic Four cast rumors
If you thought this whole Fantastic Four cast matter was confusing, you're not the only one. Speaking with Josh Horowitz on Happy Sad Confused, the actress seemed to be under the impression that Krasinski would continue playing the part.
"Yeah, I'm not asking you for info on this, because this is just a rumor floating around right now, but for instance, speaking of the world's smartest man, the rumor's that Adam Driver is going to play that character," Horowitz told her.
"What?" Olsen replied. "But why did John [Krasinski] do it?" she asked before providing the answer herself. "Oh, because different multiverses? Okay." Technically, they're different realities in the same multiverse.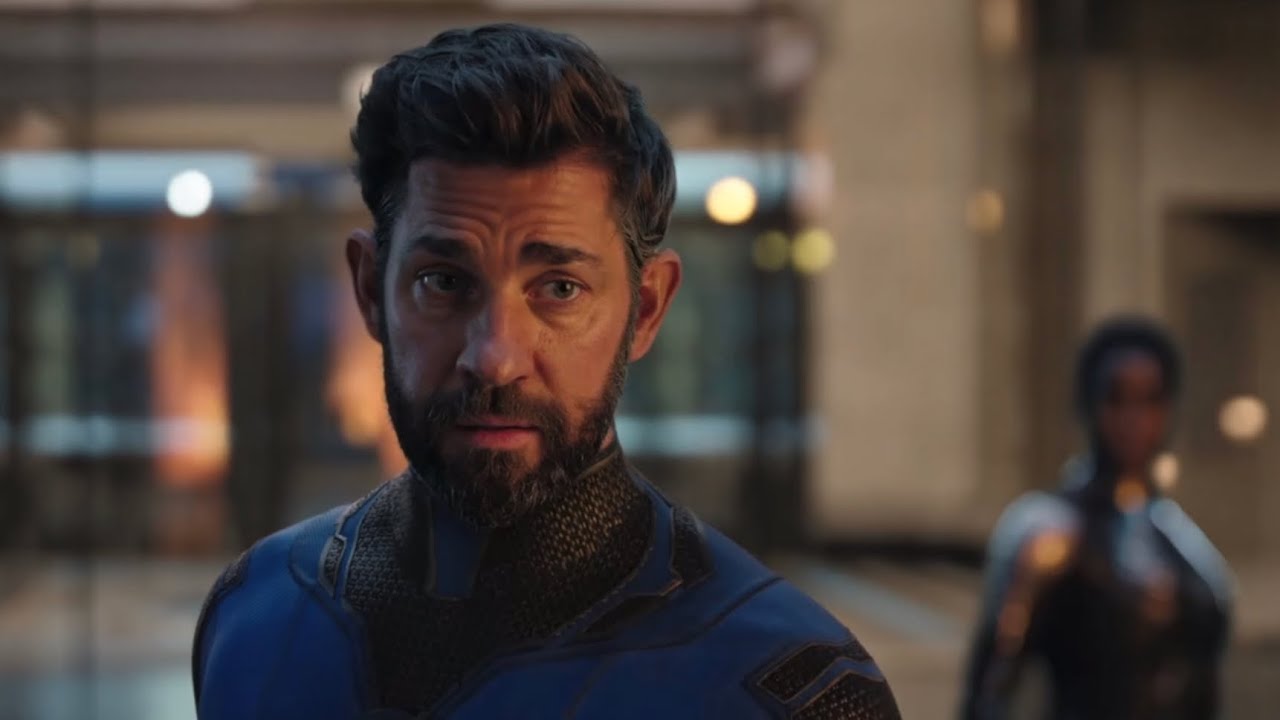 "I understand now," she continued as she and Horowitz concluded that anyone can play Mister Fantastic.
Olsen shouldn't know who is in the Fantastic Four movie just because she played opposite a Mister Fantastic variant. And she and Krasinski never shot their scenes together, so they didn't quite work together on Multiverse of Madness.
Her reaction to the Adam Driver rumor is interesting nonetheless. If Olsen spent about a decade making MCU movies and had trouble figuring out the multiverse, MCU fans might find it equally difficult. Especially those casual viewers who haven't seen Loki on Disney Plus, a key show to understanding the multiverse.
Or Olsen could know details about the Fantastic Four cast, but she knows better than to reveal anything before Marvel can. We'll have to wait for Comic-Con 2023 to see what happens next.
The Happy Sad Confused interview follows below and contains other gems from Olsen making Doctor Strange in the Multiverse of Madness, like confirming that Daniel Craig should have been in the movie. Check it out below: