A week is all that remains between you and Doctor Strange in the Multiverse of Madness. The most anticipated Marvel movie of the year is finally here, an adventure that can reshape the MCU and deliver the pivotal elements to move the Phase 4 storyline further. That's because the multiverse will be at the front and center of the film. And the watch that Doctor Strange 2 trailers and promos keep referencing might be directly connected to all of that multiversal magic.
Before we explain why Marvel keeps showing Stephen's (Benedict Cumberbatch) watch in its Multiverse of Madness marketing, we'll warn you that massive spoilers will follow below.
The watch appeared in the first Doctor Strange movie, which you should see or rewatch before Multiverse of Madness. It was a gift from Christine Palmer (Rachel McAdams), the love of Stephen's life. We also learn how important Palmer is to Stephen in What If…?, where we see what a monstrosity the evil Strange from episode 4 becomes after losing her.
Where does the watch come from?
Getting back to the watch, this short sequence of scenes will remind you about the watch and why Stephen loves it so much:
It's the fact that Christine gave it to him that makes it so important. It doesn't matter that it's an expensive piece — or it doesn't matter anymore. The watch is broken, just like Doctor Strange. And just like his love story with Christine.
But Multiverse of Madness will tell us that Christine will marry someone else, with Strange attending the wedding. It's not just a rumor anymore. It's something that Marvel also showed at CinemaCon 2022 earlier this week.
It was just a few days before the CinemaCon preview that Marvel released new Doctor Strange 2 stills, including Cumberbatch in wedding attire. Among those images, we also had the following photo. Stephen is probably at the Sanctum, where he's repairing the watch.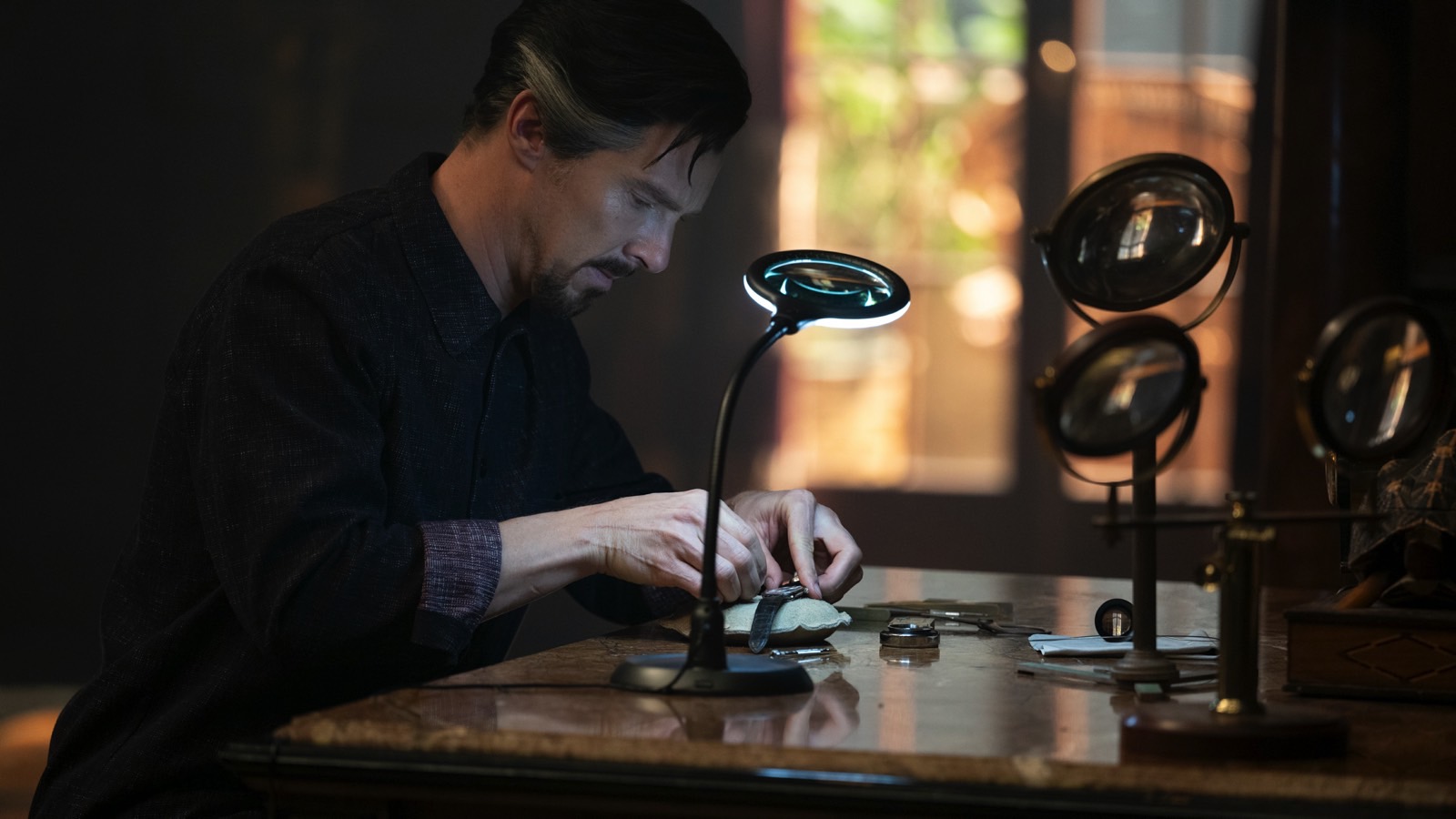 That's an interesting detail. Several years later, Strange hasn't fixed the watch. And we see the watch is broken in other scenes of the trailer. We have no idea when Doctor Strange fixes his watch and how that's relevant for the plot.
Doctor Strange 2 sightings
But it might mean that he's ready to move on. It's not just Christine that he might let go, but also parts of the old Stephen with it. This is just speculation, of course. And the symbolism of Christine's watch can be thoroughly discussed once Multiverse of Madness is over, and we know how these character arcs advanced.
What I'm getting at is something else. The trailers keep insisting that the watch is important for another reason. It's a crucial object that will allow Doctor Strange, America Chavez (Xochitl Gomez), and an alternate Christine Palmer to open a doorway to a secret dimension where the Book of Vishanti resides.
You might have noticed it initially, but Strange needs that watch to unlock the door. As seen above, the watch is placed on the lock. And we know from a different scene in the trailer that Strange is actually using his Eye of Agamoto to perform a spell that opens that door (top image). But the watch is also needed for the spell to work.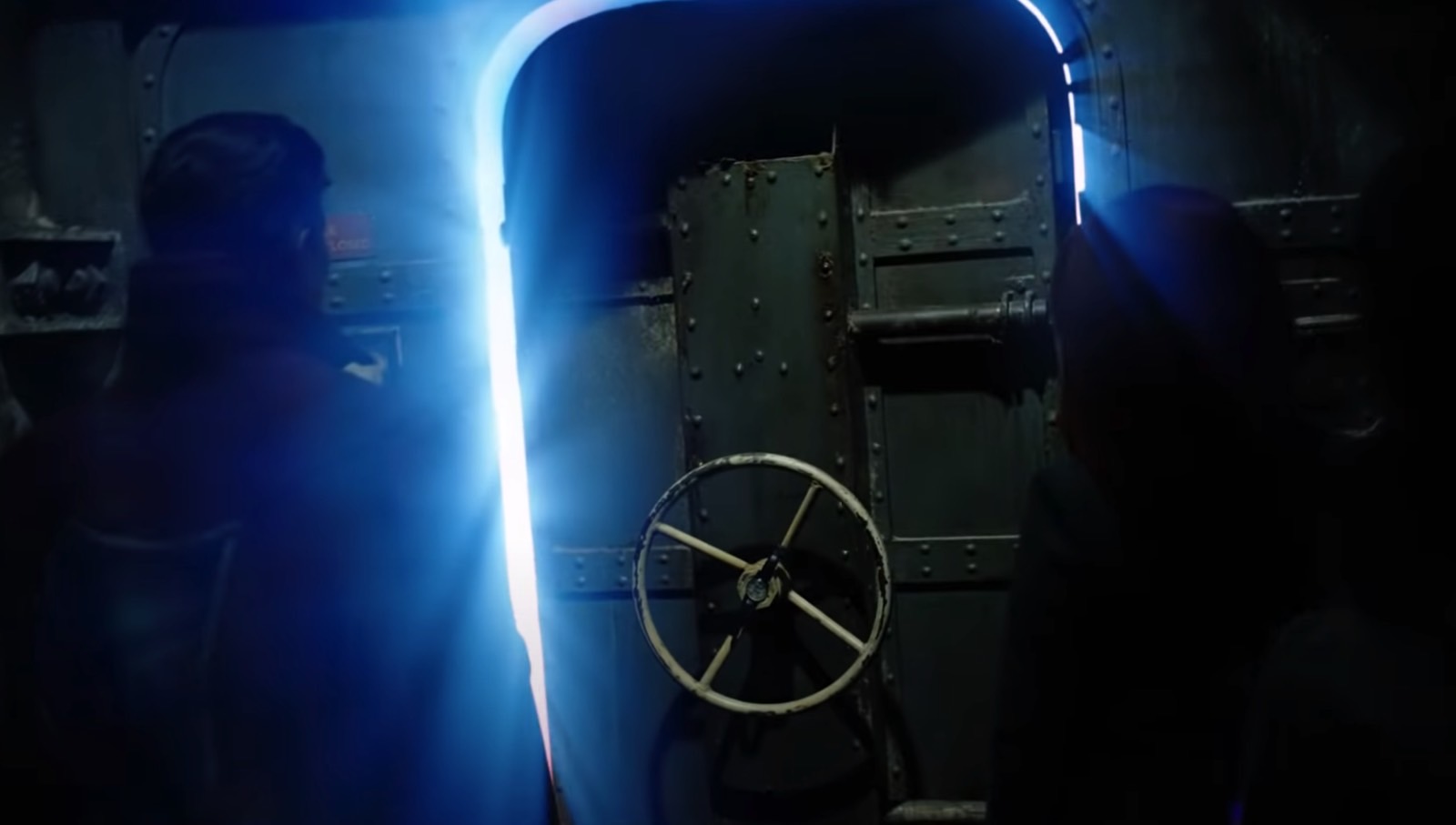 It's unclear whether the watch in that universe comes from the primary MCU reality. It might be the Palmer variant who has/wears it.
That's because the Strange of this reality is already dead, according to a big plot leak. He sacrificed his life to beat Thanos (Josh Brolin). And the same plot leak says that they open that locked door with the help of Palmer's "bracelet." The trailers clearly show a watch in there rather than a bracelet.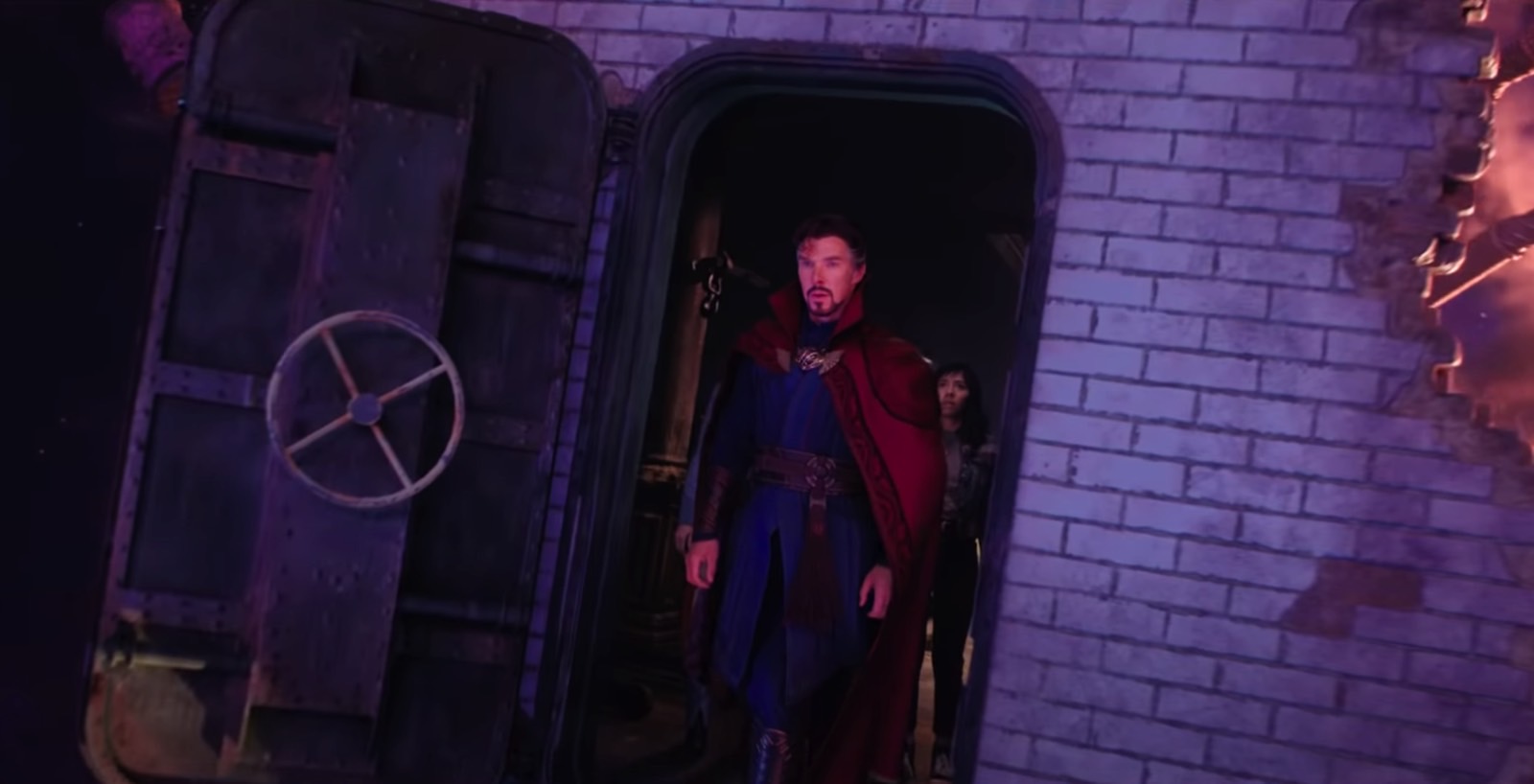 ---
More Marvel coverage: For more MCU news, visit our Marvel guide.