You don't even need to read the rumors to realize that Deadpool 3 is the perfect place to include as many cameos as possible from the Fox X-Men movies. Think about it… Marvel used Spider-Man: No Way Home to connect Sony's universe to the MCU. And Marvel doesn't own the rights for Spidey. It's even easier than that to link up the Foxverse to the MCU because Marvel now owns the rights and can use the X-Men in any way it pleases.
With that in mind, it so happens that my favorite X-Men superhero is teasing a return to her role at a time when Deadpool 3 is getting ready for production. We can't talk about it before I warn you that big Deadpool 3 spoilers might follow. Especially if the teaser is genuine, as it might confirm a recent plot leak.
Why X-Men cameos are guaranteed in Deadpool 3
You don't need Deadpool 3 plot spoilers to realize the movie has to be a multiverse adventure. It's the only way to bring Deadpool (Ryan Reynolds) to the primary MCU reality and keep him there. The same goes for other X-Men, including Wolverine (Hugh Jackman), a co-protagonist in the movie. But, unlike Deadpool, Wolverine isn't necessarily going to stick around.
With that in mind, the multiverse gives you access to the entire cast of Fox's X-Men universe, including both the old and young variants of the characters. And you don't have to worry about continuity, as the MCU world doesn't have X-Men mutants yet. And the Foxverse did not have Avengers on hand.
Finally, let's not forget this is a Deadpool movie. X-Men cameos are expected, especially since all those characters are available to Marvel for free.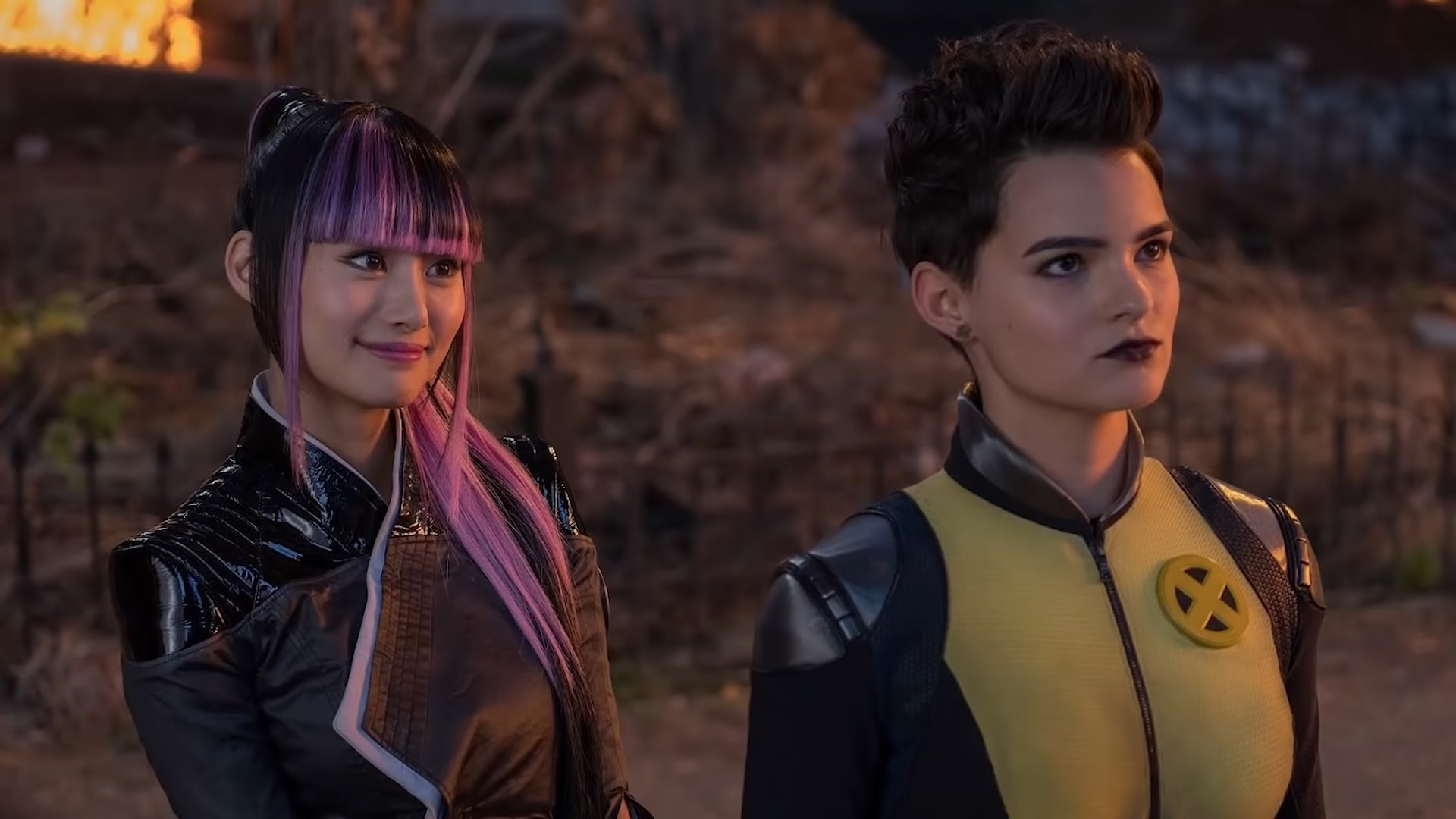 At this point, I'll mention two exciting Deadpool 3 plot leaks. Both can't be true since they contradict each other, but both feature plenty of X-Men cameos.
One says Deadpool and Wolverine will kill the Fox mutants, which could be exciting to watch. But not necessarily in Marvel's best interest.
The other says Deadpool and Wolverine will recruit X-Men to fight a common enemy, and the surviving mutants will move to the MCU's main reality. This scenario allows Marvel to kill off some of the mutants in the upcoming Avengers movies, like Secret Wars.
Is Halle Berry playing Storm in Deadpool 3?
Wolverine is a fan-favorite character from Fox's universe of Marvel movies. So are Professor X, Magneto, and Jean Grey. Or Mystique. But I always liked Storm the best, especially the Halle Berry variant who appeared in some of Fox's movies.
Halle Berry appeared in four X-Men movies, but she never got a spin-off of her own. While that might never happen, the actress seems to have just teased that she'll reprise her role as Ororo Munroe/Storm.
The actress posted an image on social media captioned "patience takes practice," followed by a wink emoji. That could mean anything, but it must be a teaser of some sort. And we can observe two intriguing details in the photo.
Berry is holding a cat, which could be interpreted as a return to her Catwoman role. But the more exciting possibility, and the one relevant to a potential Deadpool 3 cameo, concerns the color of her hair.
As many fans might have observed, Halle Berry died her hair just Storm. It might be a different style, but that's definitely a Storm teaser if you ask me. At least, I hope it is.
Wolverine isn't the only X-Men mutant showing up in Deadpool 3, although he's the most prominent one so far. Reports say that Colossus (Stefan Kapicic), Negasonic Teenage Warhead (Brianna Hildebrand), and Yukio (Shioli Kutsuna) are in the picture.
Add to that rumors that Patrick Stewart and Ian McKellen are returning to their iconic roles as Professor X and Magneto, and you realize how amazing Deadpool 3 might turn out to be.
And with all that cameo action, there's certainly room for Storm. You can't have a true reunion without her.
Also, it so happens that Kapicic confirmed earlier this week that Deadpool 3 has just started production. That makes the timing of Halle Berry's teaser even more exciting.