Few games have failed to live up to the hype the way that Cyberpunk 2077 did in 2020. As the successor to CD Projekt Red's award-winning fantasy RPG The Witcher 3, Cyberpunk seemed destined to dominate Game of the Year lists, but a slew of technical issues doomed its chances. The catastrophic launch led many gamers to write it off entirely, even as the developers worked to fix their broken game. But if there was ever a time to give Cyberpunk 2077 a second chance, it would be for the arrival of the 2.0 update and the Phantom Liberty expansion.
What is Cyberpunk 2077: Phantom Liberty?
Phantom Liberty is a single-player expansion for Cyberpunk 2077. The expansion is set in the district of Night City known as Dogtown, which is controlled by NUSA Colonel Kurt Hansen and his militia. You'll team up with FIA agent Solomon Reed (played by Idris Elba) in order to rescue the president, who crash-landed in Dogtown after a missile hit her ship.
CD Projekt Red describes Phantom Liberty as a "spy-thriller adventure" in which you'll "infiltrate high-security buildings, take out enemies, and go toe-to-toe against seasoned professionals." In addition to Reed, Hanson, and President Myers, the expansion will also introduce the netrunner Songbird and the shapeshifting FIA agent Alex Xenakis.
The expansion will introduce new skills and abilities, new weapons, new vehicles, new dynamic events throughout Night City, and an increased level cap of 60.
Price, release date, preorder, and platforms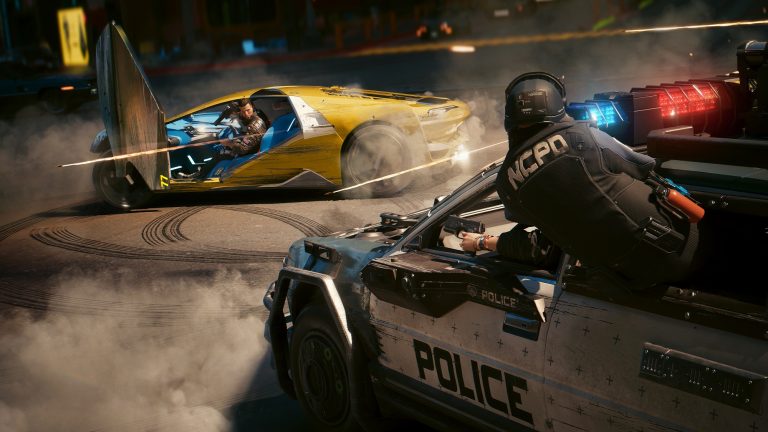 Cyberpunk 2077: Phantom Liberty releases on September 26, 2023, on PS5, Xbox Series X/S, and PC for $29.99. The expansion will not be available on PS4 and Xbox One, even though the original game is out on those platforms. You can also grab a bundle with the full game and the expansion for around $80, but the price differs between digital stores.
Here are the online retailers where you can preorder Phantom Liberty prior to launch:
Everyone who preorders Phantom Liberty will receive a Quadra Sport R-7 "Vigilante" vehicle. If you have a GOG account and some of CD Projekt Red's other popular titles, you'll also get the following goodies when you purchase the Cyberpunk 2077 expansion: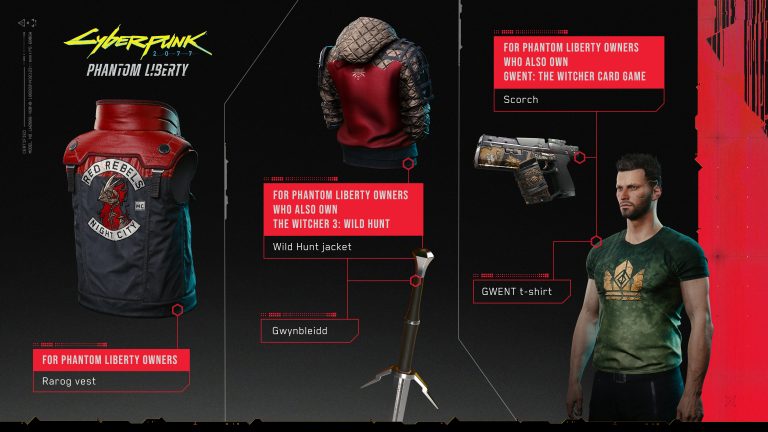 File size and system requirements
Phantom Liberty is not a standalone game, which means you will need to have Cyberpunk 2077 installed in order to play the expansion. It's unclear precisely how much room the expansion will take up on your PC, but CD Projekt Red says players will need at least 70GB of storage space. Presumably, this includes the base game as well, but we're not sure.
If you want to make sure your computer is ready, here are the system requirements: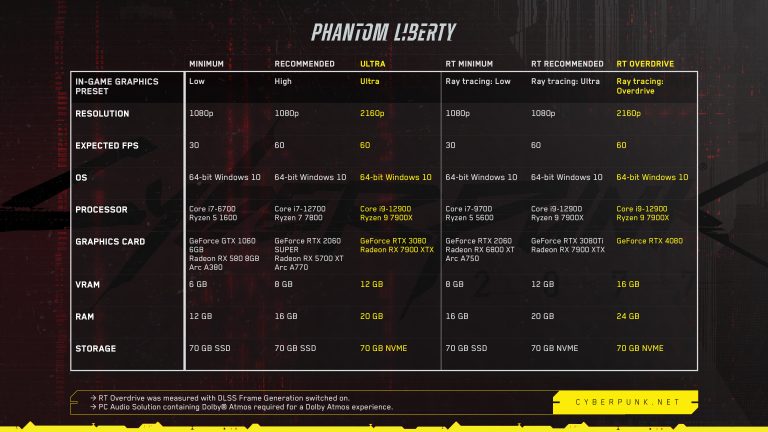 What is Cyberpunk 2077 Update 2.0?
Even if you aren't interested in the expansion, you still might want to reinstall Cyberpunk 2077 to check out the enormous 2.0 update. On September 21, everyone who owns the base game will get this update for free. CD Projekt Red shared a helpful summary of the changes:
Redesigned skill trees and perks
Revamped cyberware and new capacity system
Vehicle combat and car chases
Combat AI improvements
New police system
UI and UX improvements
Loot, items, and crafting stations
New radio stations (including Community Radio Station Growl FM)
While players can continue playing previous saves after updating, CD Projekt Red recommends starting a new game "due to the number of changes." Again, you're welcome to pick up where you left off, but you are probably better off starting fresh.