From 2007 to 2020, gamers never had to wait more than two years for Ubisoft to release a new Assassin's Creed game. That streak was finally broken last year as the studio reimagined what the future of the franchise should look like. Creating massive open-world RPGs every other year wasn't sustainable, so the studio began working on a live-service game called Assassin's Creed Infinity that could potentially serve as a foundation to build upon for many years to come. In the meantime, the team at Ubisoft Bordeaux has been working on Assassin's Creed Mirage, which is a smaller, lower-priced title that hearkens back to the franchise's roots.
What is Assassin's Creed Mirage?
Unlike recent Assassin's Creed entries, such as Origins, Odyssey, and Valhalla — all of which feature well over 100 hours of content — Mirage is a much smaller project. According to Ubisoft VP executive producer Marc-Alexis Côté, you can expect to finish the main story in around 15-20 hours, which is more in line with the first two mainline entries.
Mirage uses the same engine as Valhalla, but Côté says it "pays tribute to our original game by focusing more on stealth, on close-quarter combat, on parkour, and a denser city that goes back to our roots in the Middle East with Baghdad as the centerpiece."
You play as the street thief Basim Ibn Ishaq (who first appeared in Valhalla) as he joins the Hidden Ones in Baghdad to fight back against the Templar Order. As in previous titles, you'll have access to a variety of weapons, including a hidden blade, smoke bombs, and throwing knives. You can upgrade your weapons and tools via a skill tree, and there's also a new ability called "Assassin's Focus" that allows Basim to eliminate multiple enemies at once.
Release date, price, preorder, and platforms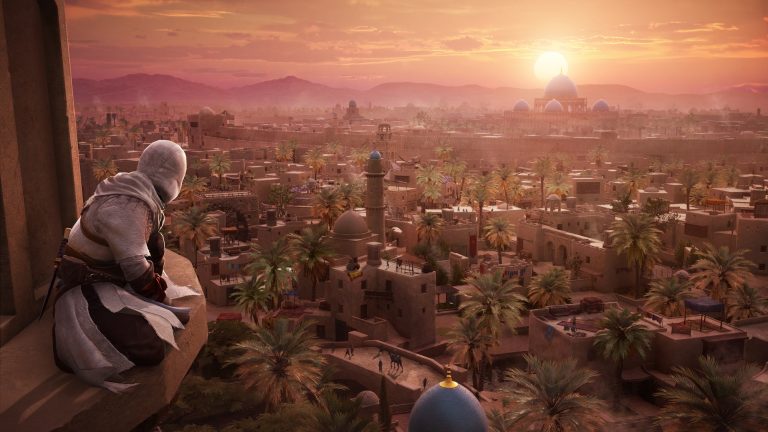 Assassin's Creed Mirage releases on October 5, 2023, on PS5, PS4, Xbox Series X/S, and PC for $49.99. If you're interested in acquiring some digital goodies, there's also a Deluxe Edition for $59.99 that comes with a Prince of Persia–inspired outfit, eagle and mount skins, weapons, and more, as well as a digital artbook and soundtrack.
Apple also confirmed at its iPhone 15 launch event that Assassin's Creed Mirage is being ported to iPhone 15 Pro and iPhone 15 Pro Max in 2024.
If you're looking to preorder, you can put your money down at these digital stores:
While most modern games now cost $70, Ubisoft actually lowered the price of Assassin's Creed Mirage. In an interview with IGN, Ubisoft VP executive producer Marc-Alexis Côté explained that new installments in the franchise won't all be massive RPGs, so the smaller titles will be "priced accordingly." He also referred to Mirage as "a smaller Assassin's Creed project."
Assassin's Creed Mirage file size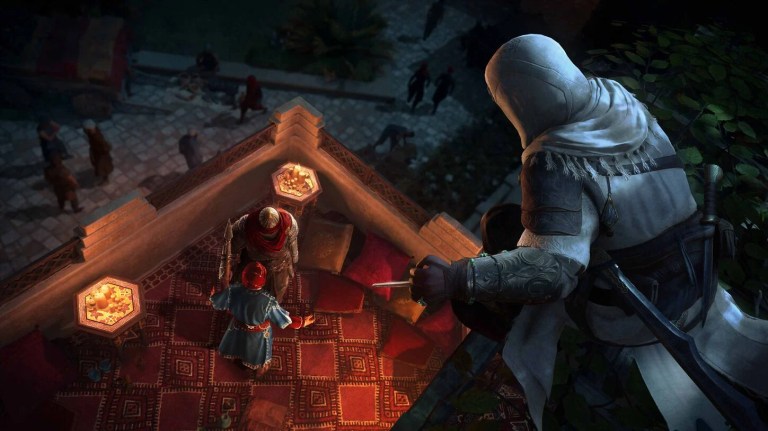 According to the Microsoft Store, Assassin's Creed Mirage will take up approximately 35.5 GB on Xbox Series X/S. Ubisoft also suggests having at least 40 GB of available storage for the PC version and recommends using a solid-state drive (SSD).