Spider-Man 4 is one of the most anticipated Marvel movies of the new saga, but the sequel doesn't have a release date yet. Marvel and Sony have repeatedly confirmed that Tom Holland will return to his Peter Parker role for another MCU movie. Fans expect the next sequel to kick off another trilogy, with Spider-Man 4 set to hit theaters before Avengers: The Kang Dynasty and Secret Wars. But while we wait for Sony and Marvel to reveal the Spider-Man 4 release date, we have an exciting plot detail leak to discuss.
If you hate MCU spoilers and Spider-Man spoilers above all, you'd best avoid what follows.
As a reminder, No Way Home gave us the perfect ending to the first MCU Spider-Man trilogy. Sony and Marvel now have a chance to reboot the story.
Nothing good happened in the third movie for the titular character. Peter Parker lost Aunt May (Marisa Tomei), who died halfway through the movie. Then he had to accept losing his best friends, as MJ (Zendaya) and Ned (Jacob Batalon) forgot who he was. Finally, Spidey lost all of Iron Man's (Robert Downey Jr.) technology. Those suits essentially turned him into an overpowered Spider-Man.
But all of that is great news for Sony, Marvel, and Spidey fans. The studios get to tell a new story featuring an older version of the character who will have to rely on its own powers to get by. That means using a regular Spider-Man suit in Spider-Man 4 and other MCU adventures. And doing it all on his own, as his friends can no longer remember him.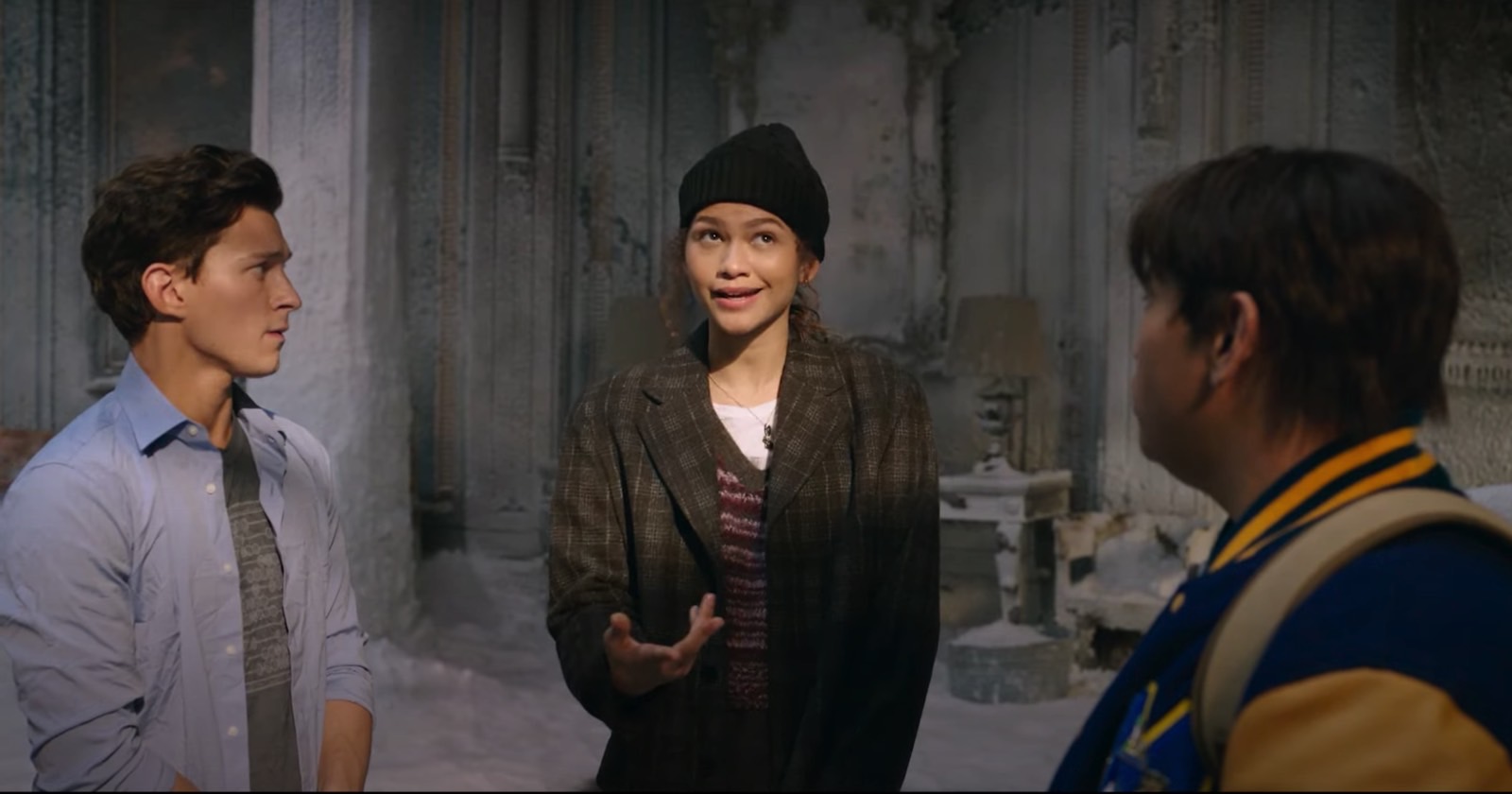 Well, he won't be alone forever. The Avengers will surely want Spidey to rejoin their ranks in the future, even though they also forgot who Peter Parker is.
Before I get to the Spider-Man 4 plot detail that's so exciting, I'll also mention the recent Across the Spider-Verse trailer that makes a direct reference to the events in No Way Home. And the new Spider-Verse trailer possibly ruins the MCU.
The big Spider-Man 4 plot spoiler you'll wish it's true
Even though MJ and Ned no longer remember who Peter Parker is, he'll surely keep tabs on them. That's how No Way Home ended. Peter is still in love with MJ, and he wants to start telling her who he is at the end of the movie. He backs down, seemingly accepting that she'll be safer without being associated with him.
But the MCU Spider-Man franchise can't simply ditch these characters. Fans will want to see more of MJ and Ned in the future, and we all expect that, somehow, someday, they will remember Peter.
If Twitter user Marvel Updates is to be believed, MJ will regain her memories as soon as Spider-Man 4. She and Peter will be reunited in the upcoming sequel.
That's a Spider-Man 4 plot detail we all wish was true. Zendaya was amazing as MJ in the past three movies, and we can't have another trilogy without her. It would be a wasted opportunity for Sony and Marvel to disregard this fan-favorite character.
For her to remember Peter as soon as Spider-Man 4, that's another story. It might be too soon, assuming this plot detail leak is accurate. Then again, it doesn't have to happen right at the beginning of the upcoming episode.
Also, we have no idea what sort of events Spider-Man will be involved in for MJ to regain her memories so soon. Not to mention that it all reflects poorly on Doctor Strange (Benedict Cumberbatch). It's his spell that made everyone forget Spidey's identity. We need a great explanation for MJ's regaining her memories in Spider-Man 4.
Even if it doesn't happen in the next installment, we expect MJ to be in the movie. And for her to eventually remember she is in love with Peter Parker, aka Spider-Man.
Speculation aside, we still don't know when Sony and Marvel will unveil the Spider-Man 4 release date.