Juicy political dramas never seem to go out of style, and the latest Netflix series to rocket to the top of the most-watched ranking in the US proves that's truer now than ever. The Diplomat — created by a writer/producer for The West Wing and starring Keri Russell and Rufus Sewell — is currently the #1 series on Netflix in the US, following its debut on the streaming giant on Thursday.
Debora Cahn is the creator and showrunner of this new 8-episode series, the cast of which also includes Rory Kinnear and Michael McKean. Cahn was also a writer/producer for Homeland, and in a Netflix promotional interview, she explained that she was drawn to the idea that would become The Diplomat after meeting a number of ambassadors while working on Showtime's hit spy drama.
The Diplomat: #1 on Netflix
"Kate Wyler (Keri Russell) is the new US Ambassador to the United Kingdom," reads the Netflix logline for the show. "She was supposed to go to Afghanistan. She's great in a crisis zone. In a historic home … less so. War is brewing on one continent and boiling over on another. Kate will have to diffuse international crises, forge strategic alliances in London, and adjust to her new place in the spotlight — all while trying to survive her marriage to fellow career diplomat and political star Hal Wyler (Rufus Sewell)."
I fully expect Netflix to reveal a significant amount of viewership for the series when the streamer's global Top 10 chart is updated tomorrow. Given that the Rotten Tomatoes scores are also pretty solid already (87% from critics, 85% from viewers), it would seem The Diplomat might very well have its next hit on its hands.
From a Chicago Sun-Times reviewer: "The only major complaint we have is the eight episodes go by too fast, leaving us wanting more, now."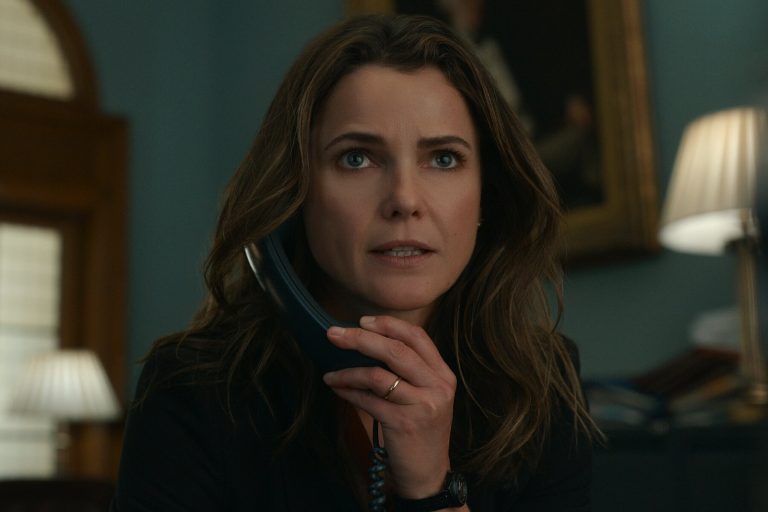 Similar shows to watch
If you're among those who've already raced through all eight episodes, however, here are some of our recommendations for what to watch next if you liked The Diplomat:
Three other TV political dramas
White House Plumbers: While we're on the subject of HBO series for politics junkies, here's another one to put on your list. This limited series coming on May 1 will dramatize the Watergate scandal and includes a stacked cast comprised of: Justin Theroux, Woody Harrelson, Lena Headey, Judy Greer, Domhnall Gleeson, Kiernan Shipka, and F. Murray Abraham, to name just a few.
The Good Wife: A Paramount+ subscription is required for this next political drama. CBS' The Good Wife ran from 2009 to 2019 and starred Julianna Margulies as Alicia Florrick — the wife of a state attorney who goes back to work as a lawyer after her husband is caught up in a sex scandal.
Anatomy of a Scandal: From Netflix's official description of this drama, created by David E. Kelley and starring Sienna Miller and Michelle Dockery — "A psychological thriller and gripping courtroom drama, the series infiltrates Britain's elite through personal and political scandal, where the truth lies between justice and privilege. James and Sophie Whitehouse live in a blissful and rarified world. A Minister in Parliament, and a loving family at home, James' trajectory appears without limits. Until a scandalous secret suddenly comes to light. Barrister Kate Woodcroft has a trajectory of her own, and her prosecution threatens to tear into Westminster, the Whitehouse marriage, and her own personal esteem."