If you purchase an independently reviewed product or service through a link on our website, we may receive an affiliate commission. Learn more.
There are a handful of products that we cover pretty much every time the go on sale because our readers really love them. And the DEPSTECH 1200P Wireless HD Borescope Inspection Camera is one of them. Tens of thousands of our readers have bought them over the years because they connect to your iPhone or Android wirelessly and let you see just about anywhere. If you're not among all those people who already has one though, today is definitely your lucky day. Use the coupon code BUQQL3IE at checkout on Amazon and you'll only pay $29 for this excellent $40 accessory. But there's also a 5% coupon on the product page so while it lasts, you can slash the price to an all-time low of just $26.99!
Wireless Endoscope,DEPSTECH 1080P WiFi Borescope IP67 Waterproof HD Inspection Camera,16 inch F…
$26.99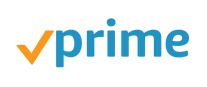 Here are the key details from the product page:
WiFi Connection, High Compatibility: Via WiFi from endoscope WiFi hot-spot box, this unit can work with Android 2.3+devices excluding Google Pixel 2 temporarily& iOS 6.0+, breaking through different plugs limits. When the device is connected with endoscope WiFi, the cellular data shall be off owing to the transmission limits.

CamTele & Premium Camera Chip: Depstech's newest Camtele technology, enhanced camera lens, focal distance enlarges to 16' in from 1' in, with smoother 30 fps refresh rate.

1600x1200P Resolution, HD Image & Live Feed Video Display: This snake inspection camera shoots further & clearer pics and videos in hard-to-reach places. Saved to your phone after connecting the Depstech app to your phone gallery.

2200 mAh Batteries, Longer Working Time: lager than 1800 mAh capacity, Depstech endoscope can work up to 5H after fully charged, unlike those camera only working a few minutes.

Semi-ridged Cable, IP67 Waterproof & 6 Adjustable LED Lights: Flexible cable bends and holds its shape to access confined place, such as curved holes. Dark & wet areas will be easy to observe due to waterproof and blue LED tech. Pls note that our products are certified and pls place an order on DEPSTECH endoscope.
Wireless Endoscope,DEPSTECH 1080P WiFi Borescope IP67 Waterproof HD Inspection Camera,16 inch F…
$26.99