If you purchase an independently reviewed product or service through a link on our website, we may receive an affiliate commission.
Anybody remotely into dieting and exercise knows how difficult it is to get the proper amount of protein. For most lifting regimens, one should ideally consume their body mass in protein. It's safe to say that's easier said than done — at least if you're trying to do it through real food — but introducing some protein supplements into your daily routine can undoubtedly yield some great results. Protein powder is probably the most practical route to go in this instance. Protein shakes are super easy to make and they're even easier if you have a protein mixer cup on hand. This way, you don't have to go through the process of using a blender or, worse yet, mixing it by spoon and succumbing to uncondensed globs of the powder in your drink, which is less than ideal. A mixer cup is by far the most practical way to get perfectly blended shakes without having to go the extra mile. Be warned, however, some protein mixer cups won't make your life all that much easier; if you opt for a cheaper, lesser brand, you might be back to square one. Fortunately for you (and super jacked people like me, obviously), there are plenty of high-end shakers you can get on the cheap Let's look into it, shall we?
Best Stainless Steel Protein Mixer Cup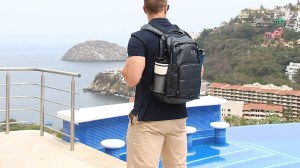 In terms of durability, overall mixing ability, secondary functions, and even design, the Ice Shaker Stainless Steel Insulated Water Bottle Protein Mixing Cup is the best of the best. Obviously, it's quite durable, as it's made of high-grade stainless steel, which allows you to bring it virtually anywhere. And unlike other protein shakers, it's insulated, so it will keep hot beverages hot and cold beverages cold. Calling it a protein shaker doesn't do it justice, though — it's really a versatile option for any type of beverages, including water, tea, coffee, pre-workout supplements, and, of course, protein shakes. So if you're looking for a shaker that you can bring virtually anywhere, will keep your shakes at an optimal temperature, and stay in perfect working condition for years to come, this is the device for you.
Ice Shaker Stainless Steel Insulated Water Bottle Protein Mixing Cup (As seen on Shark Tank) 26…
Price:
$44.37
Available from Amazon, BGR may receive a commission
Best Electric Mixer Cup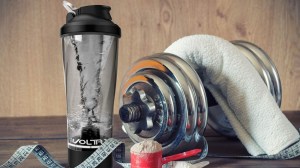 Believe it or not, you can get yourself a mixer cup that, like a blender, actually electrically blends. The VOLTRX Premium Electric Protein Shaker Bottle is truly ahead of the curve in that regard, and an ultra-convenient option for anybody in need of a quick and perfectly blended protein shake. First off, it's super durable, as it's made of Tritan, a high-quality and tough material that's both safe to infant grade regulations and shatter-resistant, allowing you to bring it into the gym with you without having to fear about drop a weight on it. What's really impressive about this device, however, is the bottle's charging ability. Just two hours of charging can make your mixer bottle last up to a whole month, and one full charge can make it last for an entire year. So if your main concern with a device like this is constantly having to charge it through its micro USB port, then, well, worry no more. The bottle's mystifying design and intriguing vortex mixer also provide you with an eye-popping and unique experience every time you have to go to make your own shake. The bottle comes with a micro USB charging cable, prudently designed packaging, and a worry-free, one-year warranty, making this a relatively risk-free purchase all around.
VOLTRX Premium Electric Protein Shaker Bottle, Made with Tritan - BPA Free - 24 oz Vortex Porta…
List Price:
$54.99
Price:
$29.99
You Save:
$25.00 (45%)
Available from Amazon, BGR may receive a commission
Best Value Protein Mixer Cup Set
If you're looking for, essentially, a two-for-one deal, this Blender Bottle 2 Pack is a viable option. While each mixer cup, individually, isn't as big as the aforementioned cups, they're both sizable enough at 20 oz, which is more than enough room to make your shake. If anything, the smaller cup sizes are better for traveling or bringing to the gym, as they're only around 6 1/2″ tall and compact. Blender Bottle is basically the marquee name when it comes to protein shakers, and you'll likely recognize its patented mixing system, which features a 316 surgical-grade stainless steel BlenderBall wire whisk. Each bottle comes with a screw-on lid that makes for a 100% leak-proof seal every time, and a flip cap that allows you to drink from the bottle with ease while still being able to shut it at any point in time. The bottles are also made of BPA and phthalate-free, dishwasher safe material, and come with a manufacturer's limited lifetime warranty.
BlenderBottle Single 20oz 2 Pack - Colors Vary - Shaker Bottles for Protein and Supplements
Price:
$18.99
Available from Amazon, BGR may receive a commission