If you purchase an independently reviewed product or service through a link on our website, we may receive an affiliate commission.
While a wise man once proclaimed that "carbs are the enemy," this isn't necessarily the case. Sure, many fad diets like the Ketogenic diet and the once-popular Atkins diet seem to admonish them, but they're actually an important way to balance your diet. There is, arguably, no better way to capitalize on your daily serving(s) on carbohydrates than eating a nice bowl of homemade pasta, courtesy of an pasta making machine. While some might think that making their pasta from scratch is reserved for professional chefs and sweet old Italian grandmothers, this couldn't be farther from the truth. There are several great pasta makers available that can easily whip up authentic, delicious homemade pasta in a pinch. The only catch, really, is that you have to find the right appliance but we've got you covered. Here, we'll go through each of our picks for the best pasta maker on the web so you can get your "carb on" in traditional Italian fashion.
A pasta maker that stands on its own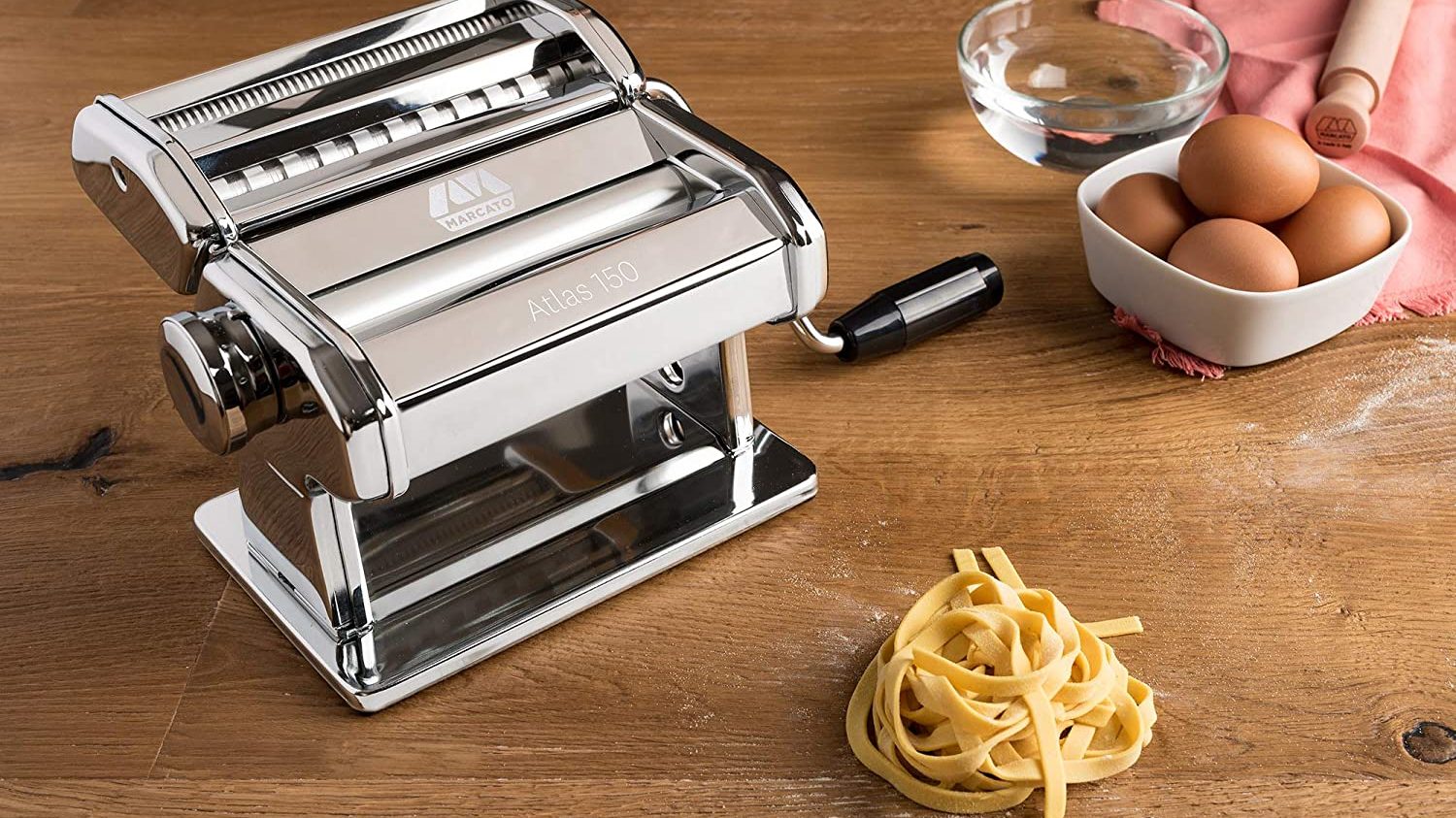 For a machine that pumps out high-quality lasagna, fettuccine, and taglioni effortlessly, the Marcato Atlas 150 Pasta Machine is the right appliance for you. For starters, it's made in Italy — and has been referred to as "the Ferrari of pasta makers" — so you know you're getting authentic pasta every time. The Atlas 150 pasta machine is synonymous with quality and is made with chrome-plated steel for quick and easy pasta making. After rolling your dough, this hand-cranked power device cuts sheets of dough into pieces of pasta that are 150 millimeters wide and have 10 thicknesses for an even texture. You can also add additional attachments (sold separately) that can make a bunch of different pasta iterations liker ravioli, linguini, and classic spaghetti, amongst others.
Key Features:
10 thicknesses
Made with chrome-plated steel
Can add additional attachments to make more pasta
MARCATO Atlas 150 Pasta Machine, Made in Italy, Includes Cutter, Hand Crank, and Instructions,…
Price:
$80.16
Available from Amazon, BGR may receive a commission
Attach this to your pasta maker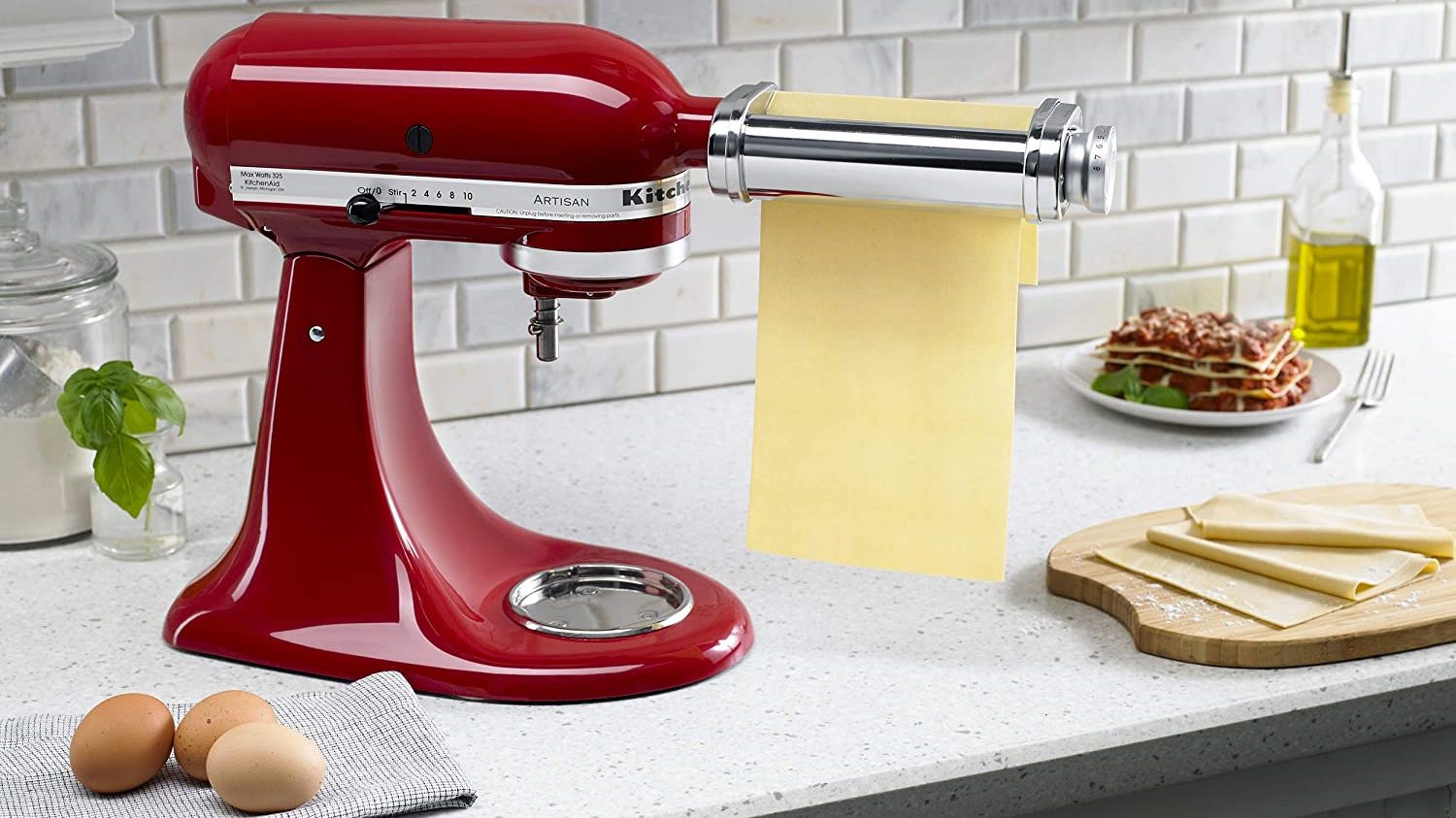 If you're someone that owns a KitchenAid Stand Mixer — and use it religiously — this KitchenAid Pasta Roller Attachment is the perfect supplementary piece for homemade pasta. This makes quick and easy work on for you when you're rolling out freshly made pasta. This will fit all KitchenAid stand mixers and this commercial-style, stainless steel rollers for more dough is smooth. It rolls out six inches of pasta with eight inches of thickness for settings. It takes almost no effort to change the thickness.
Key Features:
Rolls out six inches of pasta
Eight inches of thickness for settings
Fits all KitchenAid stand mixers
KitchenAid KSMPSA Pasta Roller Attachment, Silver, 1'
List Price:
$99.99
Price:
$59.99
You Save:
$40.00 (40%)
Available from Amazon, BGR may receive a commission
Works great for anyone
This Hand Crank Pasta Maker Machine from OxGord is an inexpensive alternative that still manages to produce high-quality pasta time and again. This pasta roller is made with high-quality stainless steel rollers and blades that are easy-to-clean and dishwasher safe. Three different blade attachments allow you to make fresh spaghetti, alfredo, and linguine, while you can utilize nine different thickness settings to customize the pasta to your liking. When you factor in price, quality, and its easy-operation, this pasta maker is a great purchase.
Key Features:
Three different blade attachments
Made with high-quality stainless steel rollers and blades
Nine different thickness settings
Pasta Maker Machine Hand Crank - Roller Cutter Noodle Makers Best for Homemade Noodles Spaghett…
Price:
$34.95
Available from Amazon, BGR may receive a commission
Add more blades for your pasta maker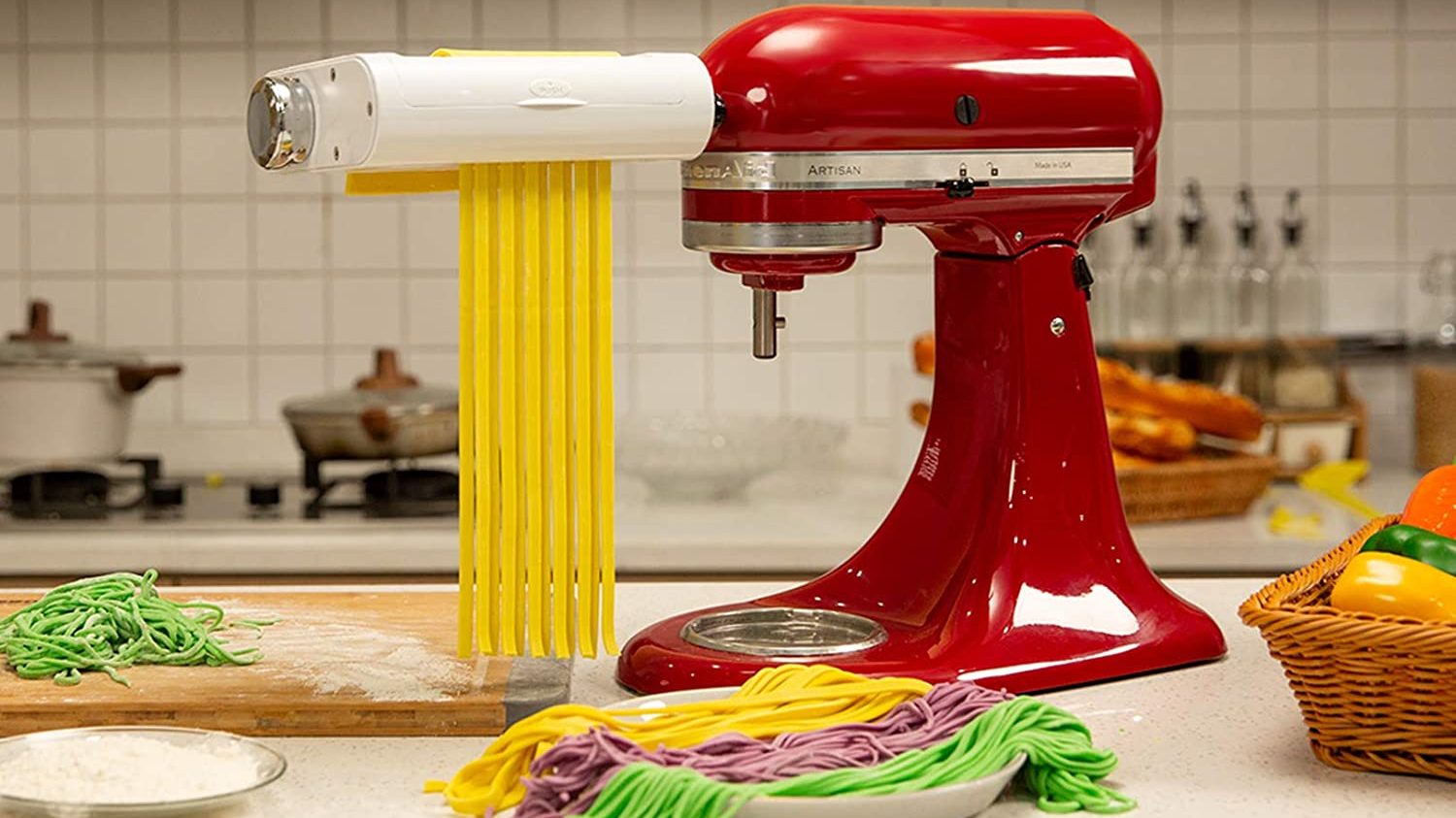 The ANTREE Pasta Maker Attachment 3 in 1 Set for KitchenAid Stand Mixer gives you more versatility. This gives you a sheet roller, spaghetti cutter, and fettuccine cutter, offering you a good design. It simply attaches to a hub of the stand mixer that lets you roll out the dough and cut the pasta. The protective case has a built-in POM and the overall structure is beautiful, sturdy, and small. You'll get 5.5-inch sheets with eight different thickness options. You can use this to also roll out dough for wontons, dumplings, and more.
Key Features:
Built-in POM in the protective case
Eight different thickness options
Multiple attachments
Antree Pasta Maker Attachment 3 in 1 Set for KitchenAid Stand Mixers Included Pasta Sheet Rolle…
Price:
$95.99
Available from Amazon, BGR may receive a commission
A huge upgrade for your kitchen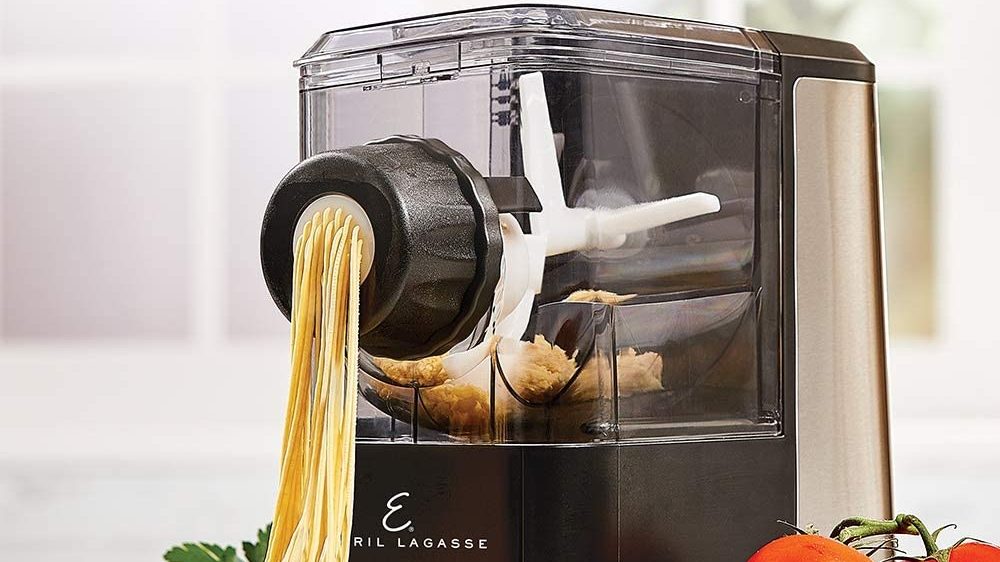 The EMERIL LAGASSE Pasta & Beyond has an automatic pasta and noodle maker but with a slow juicer. This includes eight pasta shaping discs and a slow juicer. You'll also receive a dry measuring cup, pasta and noodle cutter, a liquid measuring cup, a spatula and cleaning tool, a cleaning brush, a cookbook of Emeril's pasta recipes, and a cookbook of Emeril's frozen treats recipes. The electric pasta maker is automatic and does the mixing and kneading in just minutes. This works with gluten-free pasta as well and the discs are easy to be saved in storage.
Key Features:
Automatic and does the mixing and kneading
Eight pasta shaping discs
Slow juicer
EMERIL LAGASSE Pasta & Beyond, Automatic Pasta and Noodle Maker with Slow Juicer - 8 Pasta Shap…
List Price:
$219.99
Price:
$187.00
You Save:
$32.99 (15%)
Available from Amazon, BGR may receive a commission