If you purchase an independently reviewed product or service through a link on our website, we may receive an affiliate commission. Learn more.
Our roundups of paid iPhone and iPad apps on sale for free have been packed full of solid apps so far this week, and we're continuing the trend on Wednesday. We've got seven fresh apps for you to check out today, representing the best premium apps of the day that have been made available for free. As always, these deals will be done before you know it, so grab them while you can.
This post covers paid iPhone and iPad apps that have been made available for free for a limited time by their developers. BGR is not affiliated with any developers. There is no way to tell how long they will be free. These sales could end an hour from now or a week from now — obviously, the only thing we can guarantee is that they were free at the time this post was written. If you click on a link and see a price listed next to an app instead of the word "get," it is no longer free. The sale has ended. If you download the app anyway, you will be charged by Apple. Subscribe to our feed to be notified as soon as these posts are published, and you'll avoid missing the sales we cover.
Lifekees
Normally $9.99.
Lifekees keeps all your passwords, usernames and personal information organized, secure and readily available on all your devices with one secret password.

Lifekees helps you:

– Securely save passwords, usernames, account numbers, credit card information and other private data
– Keep your data synchronised, backed up and available on all your devices
– Quickly access your data with the secure pattern lock
– Generate secure passwords with the touch of a button
– Easily organise all your passwords in groups
– Share your passwords with your friends and family
– Access your passwords from any browser: login.lifekees.com

PERSONAL ENCRYPTION & SECURITY

The data you store in Lifekees is encrypted and accessible only with your secret Lifekees account password known only by you.

– State of the art AES-256 bit encryption protects your data
– Your data is always stored on your device fully encrypted and protected
– Your data is always transferred between your devices fully encrypted and protected
– Nobody can help you recover your passwords if you loose your Lifekees account password

TRUSTED BY THOUSANDS

Since its launch in 2015, Lifekees has experienced steady growth to the point that it is now loved and trusted by thousands of users world wide. State of the art personal security combined with a minimalistic interface gives Lifekees users just what they need without complications.
Tesla Charge Ship
Normally $1.99.
Charge. Avoid Dash. Travel further! Find more! Explore more!
A simple game about speed and reaction.
——

[How to play?]
You control The Tesla Ship try to get close to the charge station but DO NOT collide with it! It will destroy your ship.

During the movement, the Tesla Ship will lost its power, if you lost all the power of your ship, you will death in the dark universe forever.
Documents Reader:files browser
Normally $2.99.
Doc Reader PRO – instant files downloader and reader for your iPhone, iPad and iPod touch:
-Download files: DOC, XLS, PDF, TXT, IMG, PNG, JPEG and more
-Manage files: rename, move, Zip / UnZip, delete
-Advanced PDF editor
-Advanced Image Editor
-Edit office files: DOC, XLS, TXT
-Share files: iTunes, WiFi, iCloud, DropBox, Google Drive, Evernote, Box

Web Browser
-browse and download all types of documents in a single tap
-supported formats: DOC, XLS, PDF, TXT, IMG, PNG, JPEG and more
-supported download features: pause, restart, cancel
-download status: percentage, time

File Manager
-create folders
-rename files and folders
-move to folder feature
-Zip / UnZip files
-delete files or folders
-documents slide menu

Sharing
-WiFi sharing
-MultiCloud suport: iCloud, DropBox, Evernote, Box, Google Drive
-Open In feature
-iTunes sharing

Editor
-Advanced PDF editor: underline, draw, add text, delete text
-Advanced Image editor: insert stickers and text, crop and change image orientation, tilt shift feature and more
-DOC, TXT, RTF text editor
-xls, doc, png, jpg, txt, rtf preview
Download Documents Reader:files browser
Perfect Studio
Normally $1.99.
Perfect Studio bringing the look and feel of a professional photographer, Perfect Studio lets you express even the most subtle mood on your photos.

◉ PROFESSIONAL EFFECT THEMES
Perfect Studio provides 345 filter effects beloved by professional photographers, all conveniently packed in 10 different themes. Perfect Studio themes vary from the feel of film camera to the unique sets of classy moods or fun creativity. Whether you are looking for vintage sentiments or special effects like skin smoothing, blur, textures, or light leak, you will find it all in Perfect Studio.
Air Drive Transfer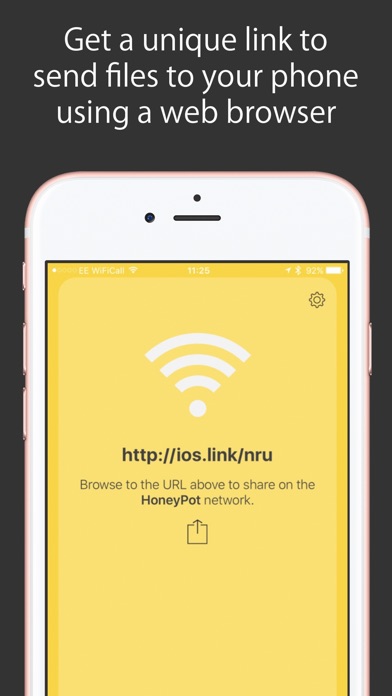 Normally $3.99.
Transfer files with your friends & colleagues on the go with Air Drive!

Ever needed to just transfer some files or documents to and from your iPhone but nothing works? this is your answer!

• Upload files, documents and presentations to your iPhone/iPad

• View/Watch/Listen/Read your files using the built in File Manager

• Built in Web Server to access files and upload files

• Additionally access your files offline using iTunes.

Simple, Effective & Useful. Supports any device with a web browser!

– NO ADDITIONAL SOFTWARE REQUIRED
– DEVICES MUST BE ON THE SAME WIFI NETWORK

• iOS Supported Playback/Viewer Formats:

.doc / .docx
.xls / xlsx
.ppt / .pptx
.pages
.numbers
.key
.pdf
.mp3
.mp4
.mov
+ All third-party apps from the AppStore.
A Million Times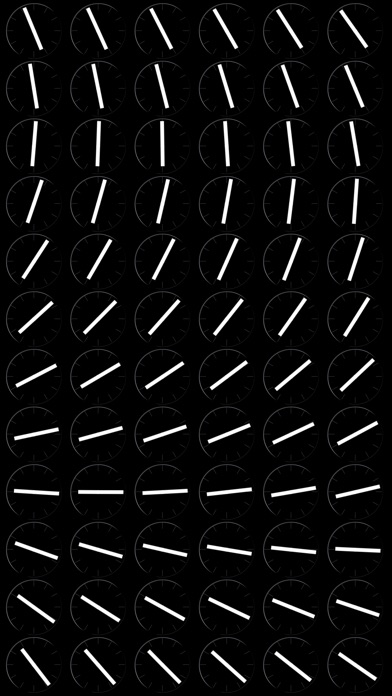 Normally $2.99.
This clock-App is the official A MILLION TIMES App designed by HUMANS SINCE 1982 and published by CHAPEL Stockholm.

FUNCTIONALITY
The hands of many clocks rotate each minute performing different choreographies until they pause, unveiling a digital presentation of the time. That fleeting moment is lost as the clock hands rotate again.

– It is compatible with all iPhone and iPad models.
– It is an accurate timepiece and beautiful eye-catcher.
– A real wall-clock version of this concept is available at ww.chapel.se
– It was designed in Sweden by Humans since 1982 and developed by Mariusz Henke, Germany.

BACKGROUND
This App is based on a physical art installation, A MIILLION TIMES, developed by Stockholm studio Humans since 1982 in cooperation with engineer David Cox. The A MILLION TIMES project was exhibited at Saatchi Gallery London, Triennale Design Museum Milan, Phillips de Pury New York and many other museums and galleries. This App is a digital version of this project and a fascinating clock for iPhone and iPad.

NAVIGATION
/////////////////////

SWIPE RIGHT TO REACH THE MENU

DOUBLE-CLICK SCREEN TO SELECT BLACK OR WHITE BACKGROUND

IPHONE: AUTO-ROTATING PORTRAIT AND LANDSCAPE MODES

/////////////////////
Lolllipop – Dribbble client
Normally $0.99.
We love Dribbble. It's a great source of daily inspiration for us and we wanted to create a way to browse the content in a cool fashion on the iPhone.

That's why we created Lolllipop and we hope you will enjoy it.
Download Lolllipop – Dribbble client
---
Our deals and product reviews are picked by BGR's expert editors and team.

Follow @BGRDeals on Twitter to keep up with the latest and greatest deals we find around the web. Prices subject to change without notice and any coupons mentioned above may be available in limited supply.