It's another stellar week of games on the App Store, both paid and free. But as always, we're going to focus on the freebies, such as an endless runner starring a squid, a terrifying thriller disguised as a pixelated platformer, and a multiplayer bowling game. All of these and more are available at the links below.
Caravan War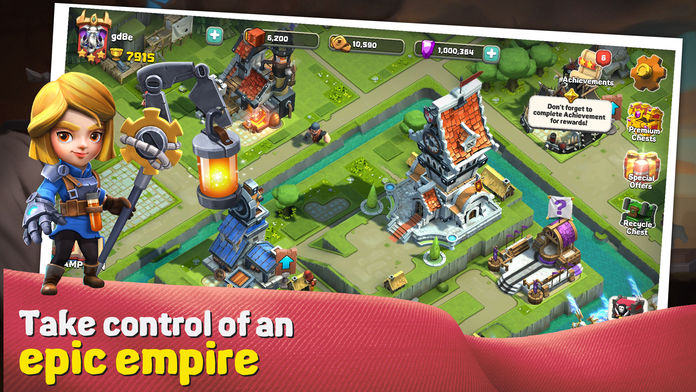 Take complete control of an epic empire and defend it at all costs in the medieval fantasy tower defense strategy game, Caravan War. Collect a variety of resources to build and expand your empire by establishing friendly caravan trades or launch colossal raids to seize all kinds of goods from other caravans. Battle with others worldwide via online multiplayer or fight solo in an offline campaign mode. Can you build the best kingdom of all time?

Key Features
– Take control of an epic empire and defend it all costs!
– Set up mass tower defenses to strike down all foes that infiltrate your empire.
– Build and lead a powerful army and launch colossal raids to overthrow enemies.
– Trade a variety of resources with a well-equipped caravan.
– Compete with others via online multiplayer or take on a solo campaign.

NOTICE!
Caravan War is free to download and play, however, some game items can also be purchased for real money.
If you don't want to use this feature, please disable in-app purchases in your device's settings.
Also, under our Terms of Service and Privacy Policy, you must be at least 13 years of age to play or download Caravan War.

A network connection is also required.
---
Dawn Break: The Flaming Emperor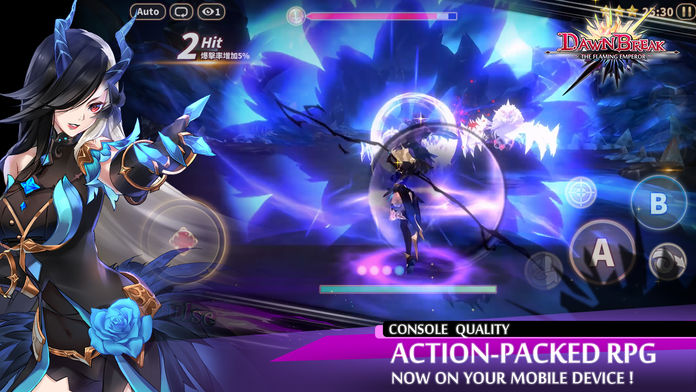 ▣▣▣▣▣Story▣▣▣▣▣
When the Day of Eclipses arrived, a dark shadow appeared, and from the sky, a mysterious lady descended…

Join Haley, Anis and Luke in an epic journey and unravel their destiny!

▣▣▣▣▣Features▣▣▣▣▣
-Explore the world of DawnBreak with familiar voices from Rie Tanaka, Ryohei Kimura, Hikaru Midorikawa, and other fan favorite voice actors and actresses!

-Release your full potential with a well-timed "Ultimate" to turn the tide of combat and annihilate everything in your way!

-Meet a lovely cast of fairy companions who fight and scavenge items for you!

-Gather your friends to conquer legendary monsters in a real-time co-op- daily challenges await you!

-Prove your strength in a 4-player battle royale arena, where you will have the chance to play as epic bosses to destroy other players!

※Friend Reminders※
-Please play responsibly
-All characters and plots you see in the game are purely fictional.
Download Dawn Break: The Flaming Emperor
---
Dere Exe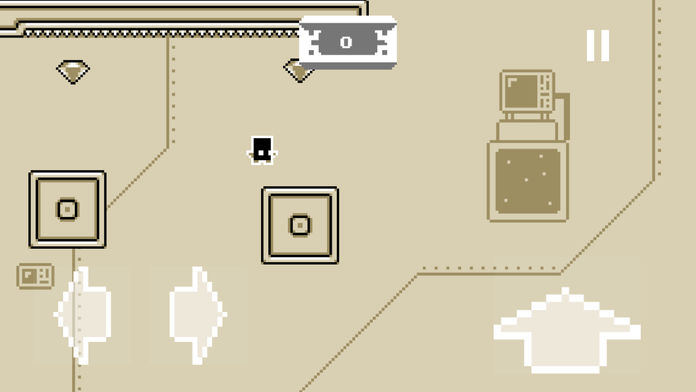 You find a strange message from a relatively unknown app developer and a mysterious mobile game called 'Dere Exe'. Like other platformer games, it has challenging levels, nostalgic pixel art graphics, retro music, but it has horror elements as well.

'Dere Exe' is an immersive narrative thriller using the interface of a normal platformer game. This game is not for the faint of heart. You were warned.
---
Grand Summoners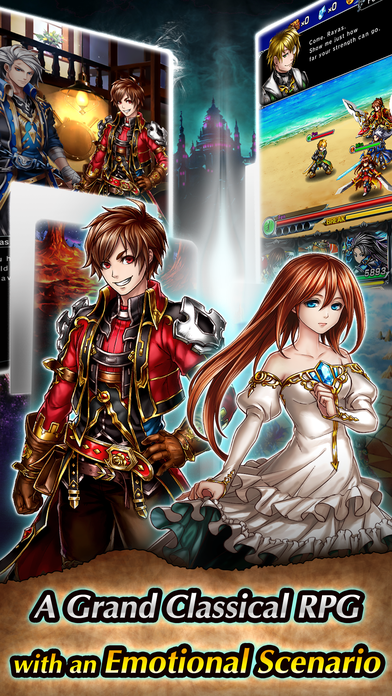 – Story –
This is a story of memories and bonds.

Raktehelm, a land where Gods and Demons once fought for supremacy.
Hundreds of years have passed since the end of the Great War and humans lived in peace.
However, these days of peace will come to an abrupt end when the once sealed Demons return…

– Characters that Bring the Story to Life –
Summon ancient heroes and head on an adventure!
Create your very own all-star team to bring peace to the world!

– Exhilarating Battles –
Original and intuitive battle system for action-packed combat!

– Multiplayer with Up to 4 Players –
Play with friends to make battles even more exciting!
Fight against strong bosses together with fellow adventurers!

– Intricately Detailed Graphics –
Units, bosses, backgrounds are all drawn with the highest quality!
We are proud to present RPG fans with state-of-the-art pixel graphics!
---
Ink or Swim
Time your taps to stay afloat, dodging killer coral and salty sea-enemies!
Power up with the super starfish and turn the tables on your foes!
Collect over 30 underwater worlds from Captain's Cove to Rockabilly Bay
Simple to learn yet hard to master, Ink or Swim is a squidstastic time for all!

Features:

– Pick up and play, no tutorial required
– 32 quirky underwater worlds to unlock!
– Dive into bright colors, cheerful chiptune music and challenging gameplay
– Lightning fast rounds for when you ride the bus, subway or toilet!
– Be the top squid – swim to the top of the leaderboard or share snapshots with your friends
---
Inochi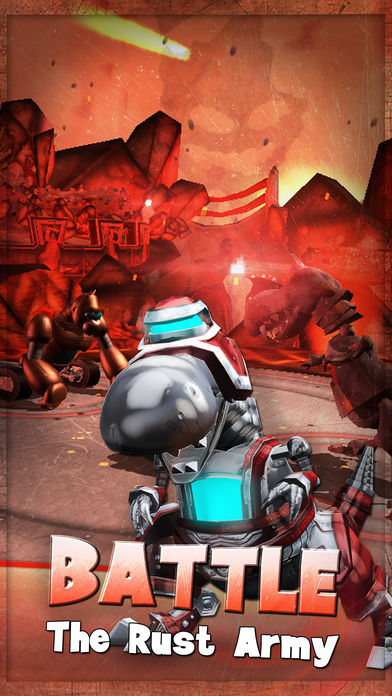 The awesome 3D turn-based battle game Inochi is here.

Battle your way through dynamic worlds, defeat the Rust King's hordes and free your AniMech heroes.

The AniMech's world, Shine Planet, is under attack from the enigmatic Rust King and his massing army of Rust infected slaves. Inochi brings you a quirky universe of Robot Animals called AniMechs, each with their own special moves and abilities.

Unlock awesome new parts to customise and upgrade your AniMech with crazy cross over creations; there are millions of different combinations so you can make your Hero as unique as you are! Master an expanding arsenal of powerful moves and abilities.

Harness the ultimate mystical energy force that powers all – Inochi – and use your growing battle skills to defeat the King of Rust.

It's time to Shine! Inochi: What Hero Will You Create?
---
Light a Way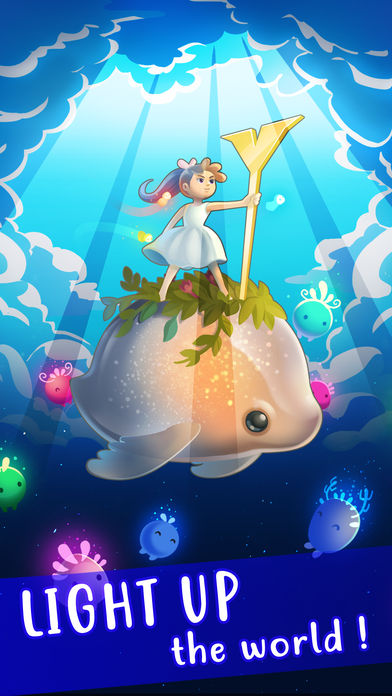 Darkness has enveloped the sun and from within it, emerge the dark beings with a sole purpose to consume all beings of Light. It is now up to you, the Guardian. Gifted with the magical Staff of Flare, you must set on a path to restore the Light back to the world and rid the darkness that has tainted the very lands that you step on.

Bring the Light back to the world as you channel the powers of Light. Tap to radiate flare onto your enemies, empower yourself with magical artifacts, and befriend cute glowing Lumis as you battle the forces of the abyss and restore Light to the world.

Build Your Own Guardian
Choose strategically from 90 different mystical Auras to customize your character stats!

Adorable Companions
Collect all 30 squishy little Lumi friends with a total of 240 skills to assist you on your journey!

Customizable Light Magic
Learn 6 signature spells and develop your own spellcasting style from 18 specialisations!

Weapons of Light
Equip your Staffs empowered by Lightstone combinations to defeat the shadows!

Light Up the World
Save the world, receive incredible rewards, and awaken as an even more powerful Guardian of Light!
---
StrikeMaster Bowling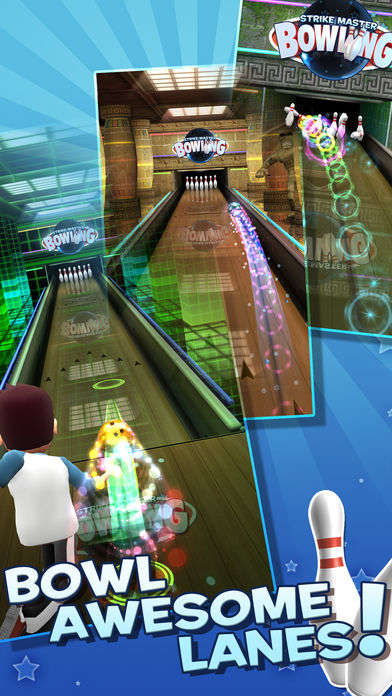 Features:

• ONE SWIPE BOWLING – gets you bowling Strikes in no time, but lets you develop skills to master the lanes

• DESIGN YOUR BOWLER – select face type, hair, eye color, clothes and more to create your unique bowling character

• MULTIPLAYER ACTION – take on the best, or your pals in online or local multiplayer matches and tournaments

• SKILL SHOT CHALLENGES – 40+ hand-crafted special shots with pins in lines, pinball-style poppers, ramps and more

• CHOOSE YOUR LEAGUE to play in Rookie, Amateur, Pro or Elite categories

• 11 TOURNAMENT MODES to play, including Free Roll, Small is Beautiful, Strike Master Challenge and Risky Rumble

• Control the speed, trajectory, and spin on your ball in one simple swipe to launch it down the lane

• FOUR GAME MODES to get stuck into; Practice, Tournament, League and On-line

• EIGHT AWESOME LANES to bowl from the glamour of Vegas to a submarine lane in an aquarium, a neon palace or even an alien invasion themed folly!

• 125 BOWLING BALLS – from beautifully marbled, baseball and basketball like balls, and even those decorated with floral patterns, whorls, and fades

• ACHIEVEMENTS to bag including 'Millionaire', 'Elite Bowler' and 'Local Champ'

• SAVE GAMES across devices with iCloud – climb up the leagues on multiple devices!
---
Tabletopia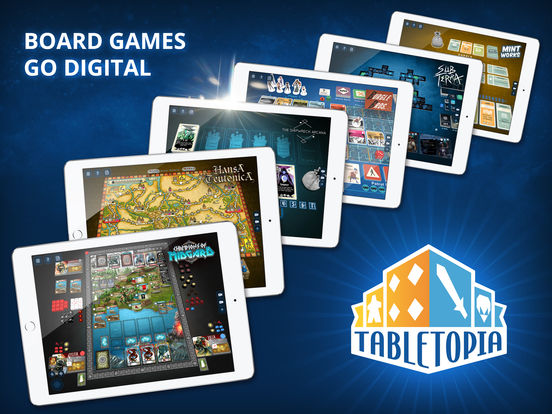 Tabletopia is a digital online platform for playing board games just like in real life. There is no AI to enforce the rules. Read the rulebook, choose a seat at the virtual table, and let the game begin!

Or easily create digital versions of your own board games to promote, playtest, and demonstrate them!

Mobile (Beta) features:
• Solo or Pass & Play modes on iOS tablets (Online Multiplayer mode coming soon)
• Six games are already available with many more on the way:

Sub Terra
Cooperative survival horror board game by Inside the Box

Hansa Teutonica
One of the best competitive eurogames by Argentum Verlag

The Shipwreck Arcana
Very clever cooperative deduction game by Meromorph Games

Burgle Bros
Cooperative stealth game about daring robbery by Fowers Games

Mint Works
Light worker placement game of planning a city's industry by Five24 Labs

Champions of Midgard
Middleweight, Viking-themed, worker placement game with dice rolling by Grey Fox Games