Monday is always the worst day of the week, but you know what might make you feel better? A bunch of free apps for your iPhone, iPad and iPod touch! We've gathered an eclectic collection of games and tools for you to download today, including a photo editor, an iMessage calculator and a robot party.
MUST SEE: iPhone 7 review
These are paid iPhone and iPad apps that have been made available for free for a limited time by their developers. There is no way to tell how long they will be free. These sales could end an hour from now or a week from now — obviously, the only thing we can guarantee is that they were free at the time this post was written. If you click on a link and see a price listed next to an app instead of the word "get," it is no longer free. The sale has ended. If you download the app, you will be charged.
Sago Mini Robot Party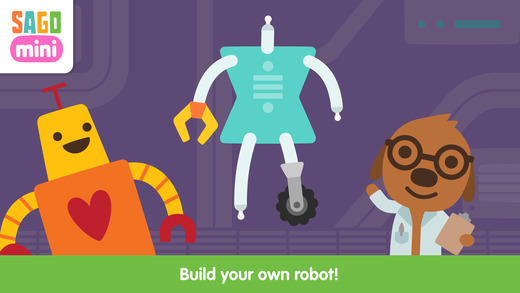 Normally $2.99.
Play wherever you are — without Wi-Fi or Internet. Endless fun!

No in-app purchases or third-party advertising.

Let's have a robot party! Build your own cupcake-making robot. Mix and match funny robot parts to invent super silly combinations. Does your robot have two heads or wear bunny slippers? Power up your robot and it's time to play! Make tons of cupcakes, dance to robot music and celebrate with balloons!

Robot Party is the ultimate introduction to robots for little ones. Designed to spark creative experimentation, Robot Party is easy, intuitive and tons of fun! Kids will love the outrageous options, responsive animation and silly surprises. And with 58 billion robot combinations, the possibilities are endless!

Features
• Stretch your imagination to build billions of robots
• Explore your robot's rhythm to make music
• Put your robot to work: frosting, sprinkling and smashing cupcakes!
• Take pictures to show and share your unique creations
• Ideal for toddlers and preschoolers, ages 2-5
• Whimsical artwork and custom sound design
• Play wherever you are — without Wi-Fi or Internet
• Safe and kid-friendly — no in-app purchases or third-party advertising
Download Sago Mini Robot Party
Flying Slime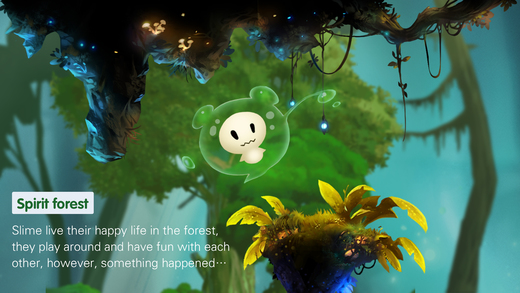 Normally $2.99.
Flying Slime is a 2D swinging platformer featuring "Slimie," an adorable creature that swings through the trees of a forest to avoid the evil harvester machine and save the Slime homeland. In survival mode, you must use special skills to elude the harvester and collect Spirit stone to unlock Slimie's friend. In story mode, you must find the Spirit Heart to rebuild the Slime homeland. Do you have what it takes to help the flying Slime?

KEY FEATURES:
* Enjoy a charming storyline and a cute, clean cartoon style.
* Experience finely-tuned collision mechanics.
* Revel in easy-to-play, hard-to-master gameplay.
* Make it to the top of the in-game ranking system.
* Record gameplay, learn to improve, and share videos with friends.
* Switch between multiple modes: campaign, survival, multiplayer, challenge.
* Invite friends to compete against you.
PDF Pro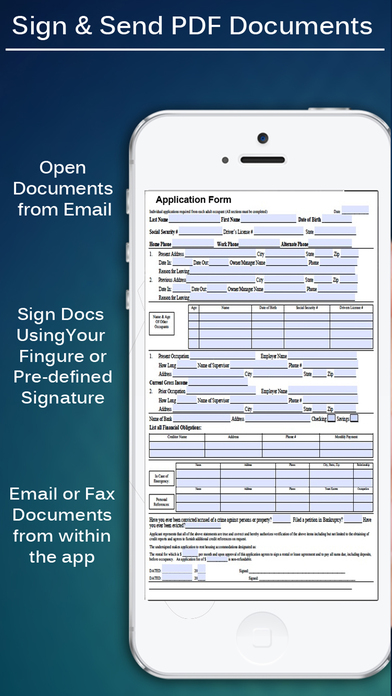 Normally $3.99.
Create, read or annotate PDF documents or convert documents to PDF on your iPhone or iPad. It permits you to mark up documents with highlights and handwriting, insert text, stamps, pictures or signature and share your documents with others through email or fax.

Create rich text documents and save them as PDF or convert your existing Word, Pages, Text, Power Point or Open Office documents to PDF.

You can open various file formats such as MS Office, Power Point, iWork, text files, images etc and it allows you to get these files from your desktop computers through wifi or USB.

Users can download documents directly from email attachments, Dropbox, Google Docs or from other applications using "Open in".
Phoenix Photo Editor
Normally $0.99.
Phoenix is a powerful and fast photo editor with a lot of editing tools, importing and sharing options.
With Phoenix you will have all the freedom to customize your photos with pretty filters, effects, borders and fonts.

– it saves your current progress, you can continue in any time
– undo/redo feature
– supports high resolution output (up to 3000×3000)
– share your project to socials directly, send via mail or print it
– preserves EXIF data while editing
– you can add, edit or delete geolocation

Tools:
– Enhance
– Photo Filters
– Art Filters
– Light Effects
– Frames
– Stickers
– Text labels with bunch of fonts
– Vignette
– Blur (5 types)
– Pixelate area
– Color Splash
– Draw (5 tools, color picker, undo/redo)
– Brightness/contrast
– Hue/Saturation
– Exposure
– Warmth
– Sharpness
– Crop
– Resize
– Orientation

Supported socials:
– Twitter
– Instagram (import, search by hashtag, share)
– Flickr (import, search, share)
– Tumblr
– VKontakte
uPArt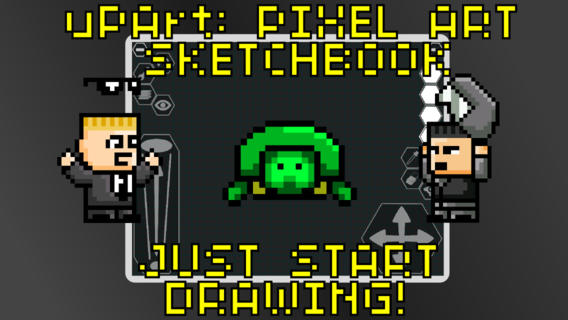 Normally $1.99.
uPArt: A pixel art sketchbook built on Unity3D.

Just start drawing!

You have a 1024X1024 canvas at your disposal and nearly infinite pages in your sketchbook (limited by hardware memory). Just start drawing anywhere! If you need to adhere to a particular size then activate the guideline system to give you a visual reference. Ever hit the edge of your canvas because you misjudged where to start? Never again with uPArt's origin system. Set origins for your pages on the fly!

What I need, when I need it!

Workflow was the primary driving force in uPArt's development. User interface focused on keeping the tools you need right in front of you! Don't make the user do in 2 clicks what can be done in 1.

Little is BIG!

The scope of uPArt is on the smaller side. I would say that large pixel art is in the 128X128 range. That is just my opinion. Most of my artistic exploits are smaller than 128X128 and this is where uPArt excells. Once you start getting into the 512X512 realm you've ventured beyond the scope of the tool I set forth to write. You begin to lose some of the freedom given by the dynamic origin system. Then why is the canvas 1024X1024? I said that you've ventured beyond the scope… I didn't say I wouldn't let you! I would love to see what people think about using uPArt for larger pieces though I haven't tried anything that large myself.

Export your work as PNG through iTunes File Sharing.
CalcKey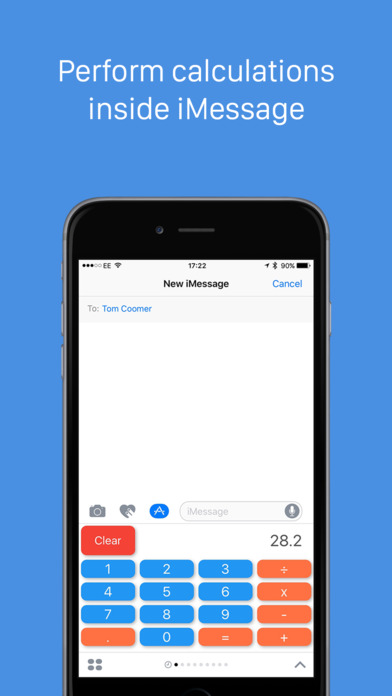 Normally $1.99.
CalcKey is a calculator iMessage app for iPhone. CalcKey allows you to perform calculations right within iMessage, without even having to leave the app, so you finally work out exactly how much your friend owes you for dinner more quickly and easily.

With fun bouncing animations, bright, bold colors and speed and simplicity, calculating sums has never been so fun!
Spinny Phone
Normally $0.99.
Pump up the volume and get ready to move fast. Your iPhone is your joystick. Spin it around different directions and follow each command to get the highest score. Be careful, the more you spin the faster it gets!
Ice Road Pinball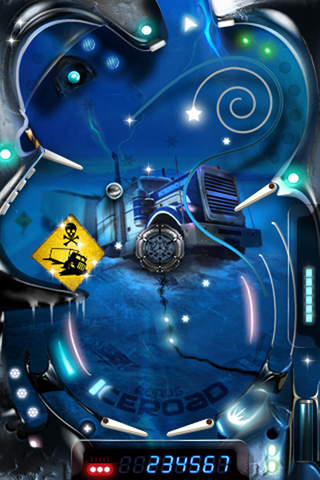 Normally $0.99.
Hot on the heels of the award-winning Monster Pinball, Matmi makes lightning strike again with Ice Road/Snowy's Pinball.

Ice Road / Snowy's Pinball has all the exciting gameplay of Monster Pinball and hundreds of new goals, challenges and other craziness. With super-smooth graphics and stunning stereo sound, Ice Road is a gaming feast with a whole new theme!

Ice Road / Snowy's Pinball has 2 x 3 feature-packed tables so novices and pros alike will get the best out of this crazy pinball extravaganza, and with local, global, and Facebook Connect leaderboards, you're sure to find something – or someone – to challenge you!

Features:

NEW Ice Road Theme
Switch to Original Snowy's Theme
2 x 3 fun-packed, connected tables in a masterful pinball tower.
Varied and unique goals at every turn.
60fps giving extra-smooth gameplay.
Realistic physics engine.
Accelerometer tilt function.
Iceball feature – Score double points when active.
Amazing graphics and animations.
Unique sound effects in stereo.
Pause, Save & Resume functions.
Local and Online scoreboards.
Facebook Connect lets you post your score and challenge your friends.
Created specifically for the iPhone/iPod Touch.
Data Cellular Counter Pro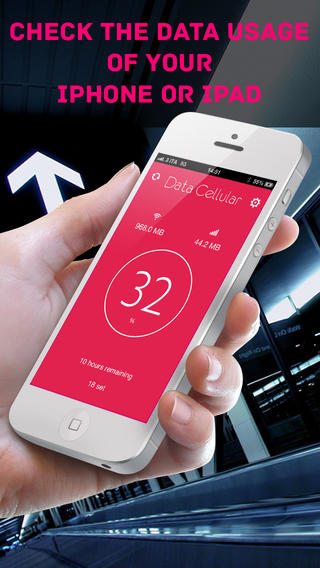 Normally $1.99.
If you're worried about exceeding your daily, weekly or monthly limit for data usage, it's time you got Data Cellular.

Data Cellular keeps an eye on your data traffic by providing you with useful info so that you can use your mobile worry-free.

You will be updated in real time because Data Cellular collects your data directly from your mobile, not from your service provider.

It's easy to use and you can personalize it to suit your needs.

Features:
– Provides a fast and accurate reading of your data usage over a 3G/LTE network and WiFi
– Personalised settings
– Works with all service providers