Happy October event day, Apple fans! There's already plenty of Apple news in the air on Thursday, but let's add to it with a fresh-baked batch of paid iPhone and iPad apps that are all on sale for free for a limited time.
MUST WATCH: iPhone 7 vs. Pixel real-world speed test: The showdown we've been waiting for
These are paid iPhone and iPad apps that have been made available for free for a limited time by their developers. There is no way to tell how long they will be free. These sales could end an hour from now or a week from now — obviously, the only thing we can guarantee is that they were free at the time this post was written. If you click on a link and see a price listed next to an app instead of the word "get," it is no longer free. The sale has ended. If you download the app, you will be charged.
Cleaner Pro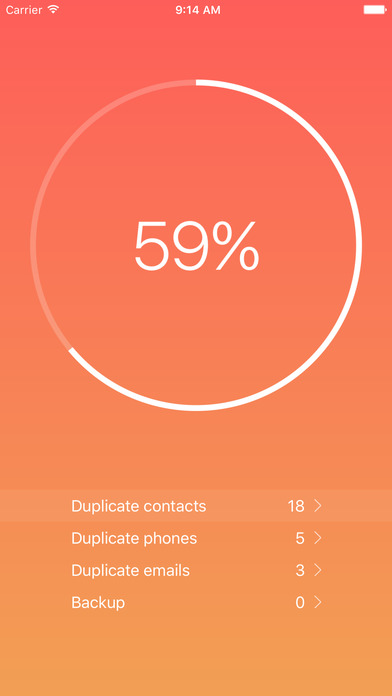 Normally $2.99.
Easily remove duplicate contacts.
Cleaner Pro is the most intuitive and secure way to manage your phone book, merge duplicate contacts and remove duplicates.

FEATURES:
○ Automatic search duplicate contacts
○ Intelligent union, without loss of information
○ Automatic contacts backup

INTELLIGENT UNION:
○ Find and merge duplicate contacts by name
○ Find and merge duplicate contacts by phone number
○ Find and merge duplicate contacts by email
Filterloop Infinite
Normally $2.99.
A special version of the Filterloop app, Filterloop Infinite is your endless source of beautiful photo edits! Just a single tap is what you need to add stunning retro and analog effects to your images.

While other apps overwhelm you with hordes of editing tools and adjustments, you'll be surprised at the things a simple one screen app with only one button can do to your pics. For a quick yet gorgeous edit on the go, upload a photo and tap the button.

You'll be certainly tempted to see what else the app has to offer, still don't forget to save the image if you like it! Each result is an elaborate combination of handcrafted filters and analog film effects, so there's no chance you ever see two similar ones!
UniClip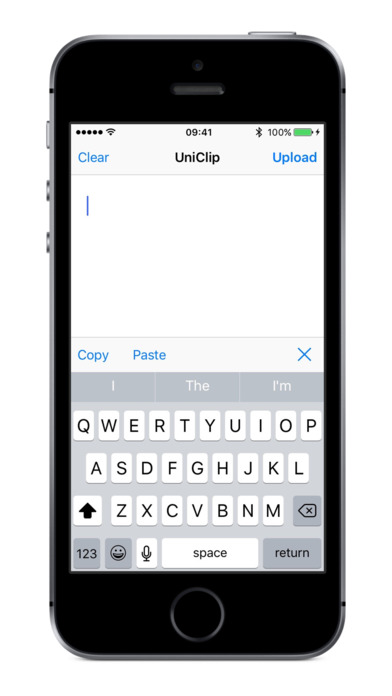 Normally $0.99.
Never send yourself a text message or email again with UniClip the universal clipboard.

Simply type or paste text from your clipboard on one device and instantly find it available on another.

Compatible with iPhone, iPod Touch, iPad and Mac. You just need to be signed in with your iCloud account on each device!
Ultrapop Infinite
Normally $2.99.
A special version of the Ultrapop app, Ultrapop Infinite is your endless source of eye-catching goodness! Just a single tap is what you need to add amazing color effects to your pics.

Ultrapop Infinite sports a super simple interface and is extremely easy to use. Choose an image, tap the button – and your photo is a true digital masterpiece ready to awe the audience! Each result is completely unique, and it's unlikely that you ever get two similar ones. Don't forget to save the edits that you like but be careful, they are getting better with every tap, so you might later have a trouble choosing!
Ultimate Chess 2017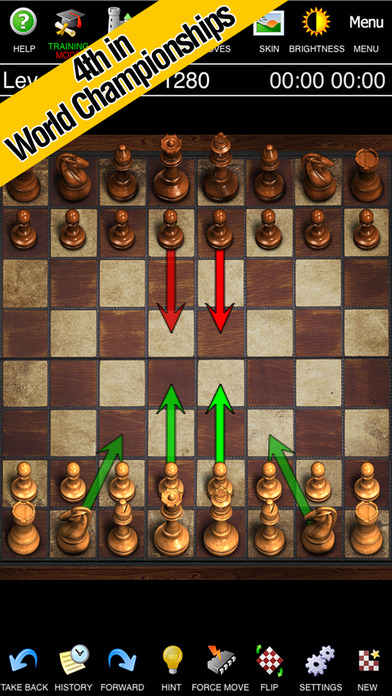 Normally $12.99.
Wow! For a strictly limited time, Mastersoft Chess Ultimate is completely free!

NO ADS

NO IAPS

NO FEES OF ANY KIND

Enjoy!
Mastersoft Chess Professional has one of the World's best Desktop PC chess engines crammed inside! This engine finished 4th in the World Microcomputer Chess Championships and is not available in any other iPhone chess game. Designed by chess champions to play like a human opponent, Mastersoft Chess will take you from Novice to Grandmaster level! Features stunning high resolution sets by renowned Chess designers.

NB This is the full enhanced version of our Chess Free App with over 100Mb of additional high resolution artwork for iPhone and iPad.
Simple Collage Pro
Normally $2.99.
Simple Collage satisfies your desire to share multiple photos simultaneously with your friends. It shines with adjustable layouts, powerful photo editor that let you easily create collage artworks! Get the app and start your cool collage now!

KEY FEATURES
– 235+ Various Classic Layouts
– Collage up to 10 photos at a time
– Swiftly zoom, pan, mirror each photo
– 265+Amazing filters to beautify your photos
– High Resolution output
– Total 600 + fine sticker
Time Trial Workout
Normally $3.99.
14 high intensity body weight workouts that get you fit, fast.

Life is busy. Gyms are a hassle, and running takes too long, right? Well then stay at home, see your kids and try these on for size. We promise you'll still have time to get fit and have a life with these clever little workouts.

Even better, you can choose from a selection of 14 body weight only workouts of varying lengths and difficulty that keep all fitness levels interested. These workouts don't require any equipment either, and most take less than 15 minutes.

With 4 free workouts, and 10 more available for in-app purchase, there's a workout to suit every fitness level, so please buy a few!

There are quick 5-10min work outs for CEO's & founders in the middle of funding rounds, all the way up to the 30 minute workouts for those with a bit more time to craft some rock hard abs and still maintain work life balance.

Each workout follows the HIIT formula (high intensity interval training), and the goal is to improve the number of reps you can do over time, while maintaining proper form. But you need to know your own limits. If you're not sure, check with your Doctor first. There is a big disclaimer in the app too, so please look after yourselves.

Every rep counts towards a new personal best score.

Time Trial workouts combine 50-second bursts of exercise with 20-second rest breaks in between. Every second counts. Literally.

Choose single player or challenge a partner to finish all 14 super competitive aerobic cardio workouts. Sessions last from 5-30 mins for beginners to elite athletes.

6 reasons to play:

Reason #1: There's no equipment needed. So you can do a workout anywhere, anytime.

No fitness devices, steps, weights, bars or bands. With only 100% bodyweight routines you can do a workout anywhere at anytime. At home, in a hotel room, at the gym or during lunch break.

Reason #2:
Maximum results for people with limited time.

Who has time for 2 hours at the gym anyway? These 14 power packed HIIT (high intensity interval training) workouts get your heart pumping and our tracking system keeps you motivated to improve.

Reason #3:
You get to see graphs, stats, and proof of progress by tracking your scores. Nothing is more motivating than seeing measurable results.

Reason #4:
Choose from 14 Competitive Workouts

Never struggle for motivation again with 14 highly effective and super competitive workouts.

Choose from 5 minute challenges to 10 minute Arm-ageddon, 15 minute Abs, the 20 minute Total Body, Cardio Abs, Arms, Core and Plyometric sessions, or for the really ambitious the 30 minute Unfinishable workout get super fit, super fast.

Reason #5
Working out is better with friends.

Tracking your own results is great, but workouts are more fun with a friend. So Time Trial Challenges let you compare workout scores with friends, and beat them by improving your scores over time.

Reason #6
Your starting fitness level doesn't matter. Time Trial only tracks improvement.

This is the key to the whole process. Time Trial lets anyone compete no matter what your starting fitness level. By completing these workouts you will build up to some great scores, but most important is to see improvement each time.

Losing weight, toning up and looking great happen automatically with these highly addictive and competitive workouts. The goal is to beat your score from last time, and with out challenges you get rewarded for improvement, not total score. Time Trial doesn't worry about where you starting fitness is, only your improvement counts.

Challenges are won by beating your previous best, So competing against yourself or a friend encourages you to keep getting fitter by rewarding improvement and celebrating new milestones.

Try Time Trial today and you'll wonder why this had never been thought of before. Add some fun back into your exercise routine, challenge yourself and your friends, and look great, together!
Timely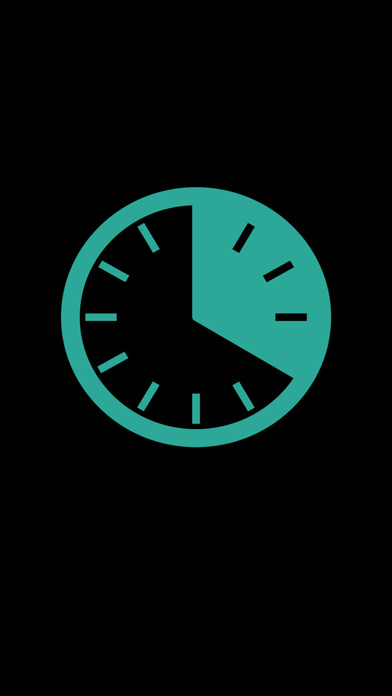 Normally $0.99.
Timely presentations using Timely Presentation Timer.

An important part of presentation skills is to divide your presentation into timed segments. This app helps you achieve exactly that in the easiest possible manner!
You just select your presentation time and tell the app when to notify you. That's it! You will be notified at the right time on your iPhone and on your Apple Watch.

How to use the app:

1. Open the app!
2. Give the app enough permission to send you notifications.
3. Select the desired time for your presentation.
4. If you want, you can modify time segment indicators so your would (or not) be notified when each time is reached.
5. Click start.
6. Click on your iPhone's POWER button to switch off your screen.

NOTE: DO NOT USE HOME BUTTON TO PUT THIS APP IN THE BACKGROUND.

Due to iOS limitations of using timers in background processes, this app has to be the active app throughout your presentation time. If the app is put to the background, the timers cannot guarantee to work. So please use the power button to switch off your screen during the presentation.
Blend Pro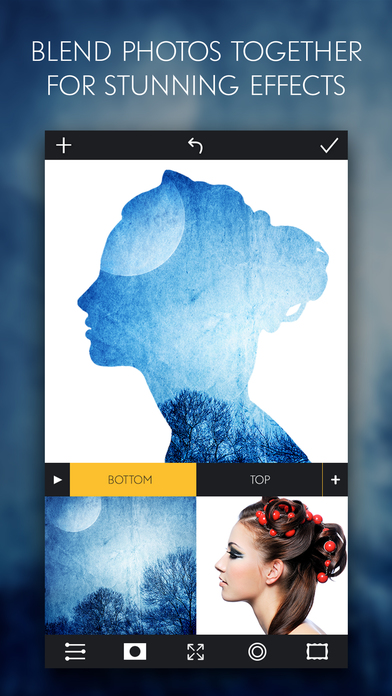 Normally $2.99.
Blend photos together for amazing results.
With Blend you have double exposure editing like never before.

Add a cool twist to your photos and create images you could not have imagined!
Blend is simple and easy to use, yet powerful.

Layer your photos.
Combine your photos easily with one click.
Use special effects to draw and erase layers.
Choose from various filters and frames.

Love your blend and share it on Instagram.
Cloud Hub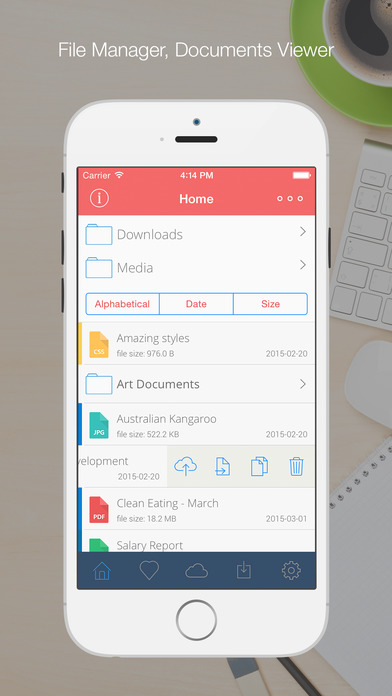 Normally $0.99.
Cloud Hub is a simple documents reader and manager for iOS platform.

It allows to download or upload files from clouds services like Box, Dropbox, OneDrive, Drive, iCloud. Built-in FTP client. Import media files from Photo Albums. Manage all local files stored in the app; change name, move, copy, delete, create directories, view the content of the most common file types like PDF, PNG, JPG, MP4, iWork, MS Office files. Share files using social media accounts like Facebook, Twitter etc.

• Cloud Hub reads files:
– PDF
– MS Office: Word, Excel, Powerpoint (doc, docx, xls, xlsx, ppt, pptx)
– iWork: Keynote, Pages, Numbers
– text (txt, rtf)
– images (jpg, png, gif, tiff)
– MP3, WAV
– MP4, H.264
– html, css

• Access Services (download/upload):
– Dropbox
– Box
– OneDrive
– Google Drive
– iCloud
– FTP

• Local file operations:
– Copy
– Move
– Delete
– Change name
– File details
– Send via e-mail
– Share using social media (Facebook, Twitter etc.)
– Upload to server (Dropbox, Box, OneDrive, Google Drive, FTP)
– View the content of the most common file types
– Image viewer
– Video player (MP4, H.264)
– Music player (MP3)

• Local directory operations:
– Create directory
– Delete directory
– List chosen directory