We made it to another Friday! The last Friday in October, in fact! To celebrate, we have another stellar list of paid apps gone free for your iPhone and iPad. But if the eight apps below aren't enough, you can always just check out yesterday's post and see if any of the ten free apps we shared are still free to download.
This post covers paid iPhone and iPad apps that have been made available for free for a limited time by their developers. BGR is not affiliated with any developers. There is no way to tell how long they will be free. These sales could end an hour from now or a week from now — obviously, the only thing we can guarantee is that they were free at the time this post was written. If you click on a link and see a price listed next to an app instead of the word "get," it is no longer free. The sale has ended. If you download the app anyway, you will be charged by Apple.
Don't Die, Mr. Robot!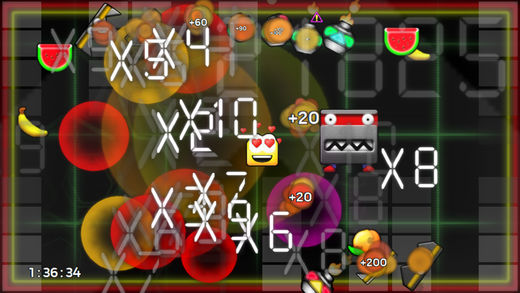 Normally $0.99.
Don't Die, Mr. Robot! is an arcade bullet hell fruit 'em up.

Deep in the electro-abyss lives a little robot who loves to eat exploding fruit. He also quite likes staying alive. That's where you come in…

The hook to the game is the scoring system – each exploding fruit sets off adjacent fruits creating crazy-satisfying chains. As well as looking and sounding awesome, each explosion adds a multiplier to points scored with the chain.

You'll reach nail-biting levels of tension waiting until your fruit amasses on screen before you set one off triggering a massive chain explosion for maximum scoring!

GAME MODES:

Remix Mode: Battle through 50 unique missions in Remix Mode which mess up the rules and push you to the limits of your reactions and skill.

Arcade Mode: A never ending, different every time arena based fun machine! Hit the global leaderboards and try and become the world's best dodger.

Time Attack: 2m30 at tweaked difficulty to hone your skills. Dying costs time and points, so don't die!

Chill Out Mode: A more sedate and strategic but equally intense mode for when your nerves are just too fried to take on the game at full pace.

BONUS:

Unlock special guest characters from other Indie Games!

Gurn along to the legendary soundtrack

Customise your Robot with costumes and hats.

Super smooth and configurable gyro controls.
Download Don't Die, Mr. Robot!
---
Fotograf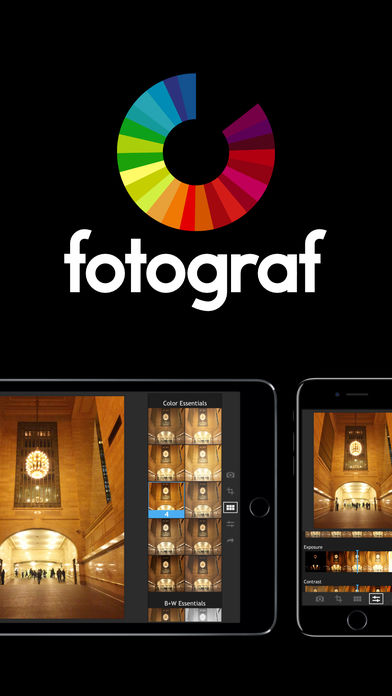 Normally $1.99.
Besides having 36 amazingly versatile, high-quality filters and a buttery-smooth interface, Fotograf does a bunch of useful things your other photo apps don't, including:

– Allows you to make your own presets by tweaking built-in filters or saving a set of adjustments as your own custom filter.
– If there are, say, 3 filters that you use all the time, save them each as their own custom presets (without any additional adjustments) and they'll show up at the very front of your list of filters for easy access at all times.
– Has the perfect no-fuss manual camera mode, with a single exposure slider, to let you get perfectly-exposed shots without having to mess with a bunch of other settings.
– The app automatically opens to either the in-app camera or your photo library, depending on which you last used, to get you quickly to the part where you're choosing or taking photos.
– Features a brilliantly simple way to take well-exposed flash photos: when you enable the flash, it turns it on and leaves it on until you take the photo, so you can see the effect the flash will have (and adjust exposure if you want) before taking the shot.
– Works in portrait or landscape mode – so if you want to take photos in the app and edit them, you can do so without having to keep changing your phone orientation back and forth.
– You can take photos and have them auto-saved in any filter – just long-press on a filter to enter the in-app camera in auto-filter mode for that filter, and every photo you take will then be automatically filtered and saved to your library.
– There's no silly and annoying extra step of having to import photos into a separate in-app library – just load and save things directly to and from your camera's existing photo library.
– The filters are grouped into collapsible sets, so you can hide whole sets of filters you don't want to worry about.
– Everything in Fotograf is tuned for photo fidelity – from the way the in-app camera takes photos to the bit depth of the adjustments (96-bit), Fotograf's entire pipeline is engineered for incredibly high fidelity.
– Use our desktop app, CameraBag Photo, to fully craft your own filters using a huge array of adjustment tools, and import them for use in Fotograf.
---
Let 'Em Decide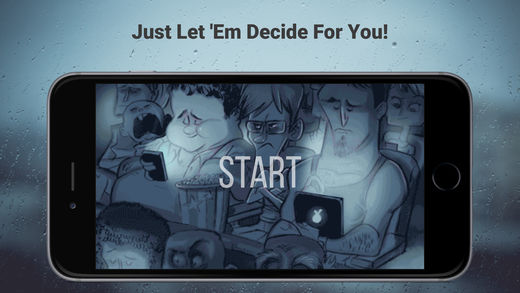 Normally $0.99.
This is probably the funniest app on App Store! Let 'Em Decide is a decision making app in the form of popular clips from popular shows and movies!

Struggling with a decision? And looking for a lot more fun way than flipping a coin? Then Let'Em Decide it! This is an app that answers your questions! Let us pick a truly random answer for you, just press the button.
Let'Em Decide is for quick decision making with your iPhone or iPad. Solutions come with fun comical short clips, such as Hugh Laurie or Client Eastwood nodding in approval, or Sheldon from The Big Bang Theory excitedly shouting "Yes!", or an uncomfortably slow camera zoom on Jack Nicholson with a creepy smile. Or Jennifer Lawrence shouting "No" with a confused face.
---
Listaway: To-Do & Task List
Normally $4.99.
Listaway: To-Do List, Task Manager & Reminders is an outstanding planner app that helps you organize your life on your terms.

Main Features:
• Create lists
• Add tasks and errands for todo lists
• Add subtasks to tasks
• Schedule timed and location reminders
• Sync tasks across multiple iOS devices through iCloud

What you can assign and add to your lists are,
• A list title
• A due date (useful for shopping and grocery lists, home, school, work, chores, errands and when all the list items are due the same day)
• Color coded priority
• Tasks, errands, to-dos, items etc. (checklist style with swipe to complete, and swipe to delete features)

Tasks, errands, to-dos, items can have
• A title
• Subtasks (checklist style with swipe to complete, and swipe to delete features)
• Files
• Notes
• Priority that is represented with 18 different colors and numbers
• Due date and time that can be assigned with a monthly calendar view
• Task repeating with detailed options (daily, weekly, on specific days etc.)
• Timed reminder with different sound and repeat options
• Location reminder with different sound options
• A price
• An amount
• A phone number that can be added from your contact list
• An email address
• An address
• A url
• A star that can define a task as important

Some other features:
• Integration with your Calendar and Reminders apps
• Backup your lists to your iCloud and device
• Accessing tasks on Today Widget
• Availability for Apple Watch
• Passcode lock
• Reordering tasks by due date and time, alphabetically, priority, starred
• Reordering tasks and lists manually with drag and drop feature
• Sorting lists by priority, due date, alphabetically and manually
• Moving tasks between lists
• Quick access to active tasks and events with options of calendar view or list view
• A view for all active alerts
• A recycle bin to keep inactive lists and tasks
• An archive for completed tasks
• Creating duplicate lists (helpful for grocery lists)
• Creating duplicate tasks
• Printing lists
• Searching lists, tasks, reminders, errands, chores, to dos, alerts and calendar
• Assigning badge app icon notification to notify specific tasks or lists
• Customizable app appearance with different options of colors and fonts
• Sharing a copy of your lists through email or text messaging
Download Listaway: To-Do & Task List
---
Live Crop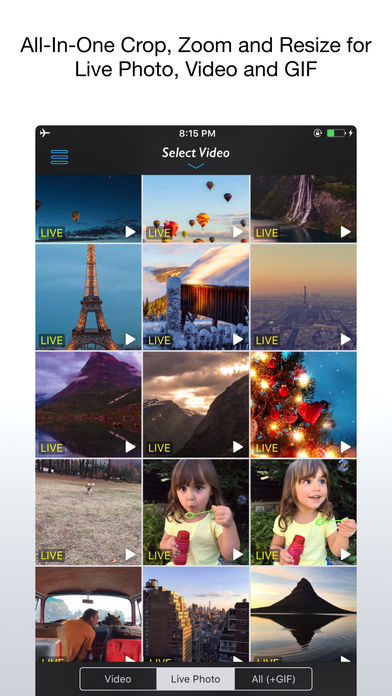 Normally $1.99.
Live Crop is the ONLY TRUE all-in-one crop, zoom and resize tool for Live Photo, video and GIF.

– Crop and zoom Live Photo to original, portrait(3:4, 9:16) and landscape(4:3, 16:9)
– Crop and zoom video to original, portrait(3:4, 9:16) and landscape(4:3, 16:9)
– Crop and zoom GIF to original, portrait(3:4, 9:16) and landscape(4:3, 16:9)

– Resize Live Photo to original, 2/3, 1/2, 1/4 size
– Resize video to original, 2/3, 1/2, 1/4 size
– Resize GIF to original, 2/3, 1/2, 1/4 size

– Save at any format you want – Live Photo, video and animated GIF
– Trim Live Photo, video and animated GIF as you want
– Supports video editing like slow motion, reverse, split and effect

– Also supports cropping still photo also!
---
Slide Tetromino Premium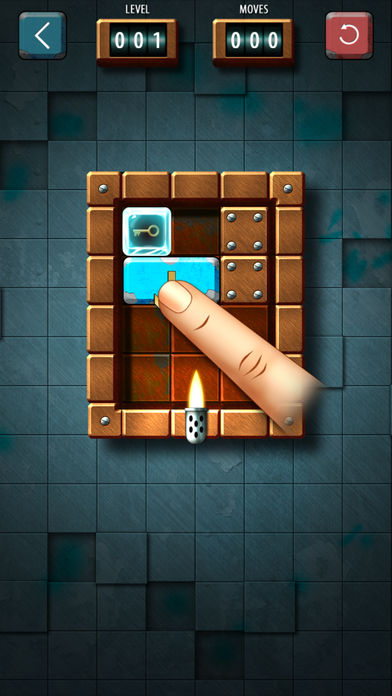 Normally $0.99.
Thaw out the level's key by navigating it through a maze. You can move puzzle pieces around the level, but choose wisely, there's not a lot of room! Slide Tetromino will puzzle and challenge you for hours!
Download Slide Tetromino Premium
---
SquirrelWarz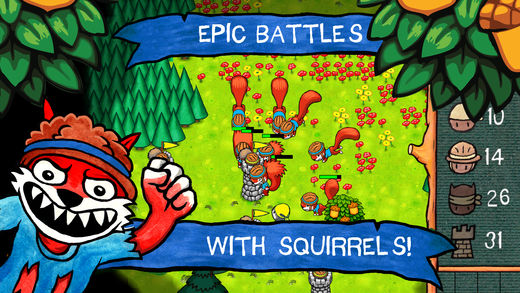 Normally $1.99.
The squirrels have organized and chosen you as their leader! Gather resources, protect your home tree, and reclaim your territory with your own loyal army of furry fighters.

• Great for beginners new to real time strategy games.
• No ads.
• Beautiful hand-drawn and watercolor animations.
• Original soundtrack filled with melodicas, Marxophones, mouth harps and toy pianos.
• Easy to learn and filled with our fun sense of humor.
• Support for Game Center with Achievements and Leaderboards, with custom artwork for each one.
• iPhone and iPad support.
• No in app purchase. One price gets you 20 maps, and 2 breeds to play.

From the creators of Bob's Journey for the Sidekick… SquirrelWarz is a handcrafterd real time strategy mixed with casual game-play – perfect for short and addictive games on the go. We've taken the best parts of strategy games and combined them with hand-drawn squirrels and painted watercolor backgrounds.

An army of squirrels is awaiting your orders. Do you have what it takes to lead your furry troops to victory?
---
Textkraft Pocket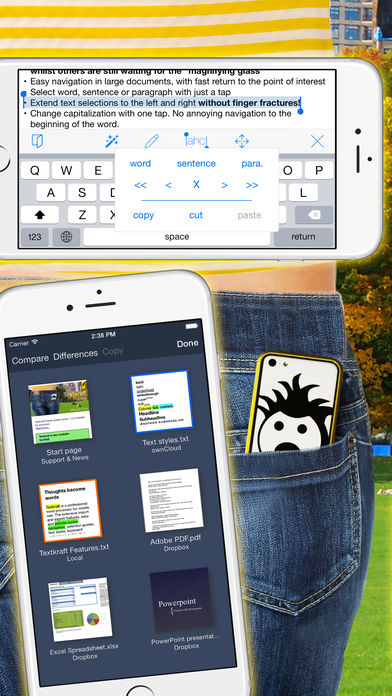 Normally $2.99.
Read, write, research, correct and share!
Textkraft Pocket for iPhone and Apple Watch is a professional writing app and document reader with many specialities.

The magic about Textkraft is, that you have all documents for your project in one app, side by side, without additional downloading times accessible. Swipe back and forth or use the well-arranged document overview to access texts, notes, Office documents, PDF files and other drafts.

Extended offline dictionaries with synonyms and built-in online references help you with spelling, language, expression, grammar, definition and translation. Precise cursor navigation, fast text selection guides and many additional keyboard functions facilitate typing and correction work.

Extensive import and export features for all important file formats, native support of many cloud services and a complete set of share functions are making this app one-of-a-kind.

• "Textkraft Pocket is truly a stellar accomplishment" – top rating at TheiPhoneAppReview.com
• "Textkraft is the best text environment I've discovered yet" – technologytell.com

= ALL FILES UNDER CONTROL =
• Document overview with thumbnails and favorite list
• Dropbox, Google Drive, iCloud Documents, iCloud Drive, Microsoft OneDrive, WebDAV, ownCloud, Evernote and BOX
• Local storage – Textkraft does not force you to use a cloud
• File sharing with Mac/PC via iTunes
• Open MS Office documents, PDF, RTF, HTML, images, audio, movies and many other formats as working models
• Scrollbar for large documents
• Import DOC, DOCX, RTF, RTFD, EPUB or HTML as text
• Delete/rename/create/mark files and folders
• Copy and move files on your cloud or local storage without loading them!
• Share documents via e-mail, iMessage, SMS or MMS
• Send files directly to other apps and devices
• Compare files and list text changes

= WRITE & EDIT =
• Dictate into your Apple Watch or iPhone, your voice is transcribed to real text
• Precise cursor navigation with real keys and scrollbar
• Select a word, sentence or paragraph or extend your selection with just one tap
• Change capitalization with a tap – no cursor navigation required
• Search & replace text
• Search with regular expressions (grep)
• iOS Spotlight Search
• Unlimited Undo/Redo
• Insert quotation marks and brackets with a single tap
• Forward delete, tabulator, symbols and special characters
• External keyboards
• Text statistics & Flesch readability index
• Make non-breaking spaces visible

= FORMAT =
• PDF export and printing with screen preview
• 20 font faces and "dynamic type"
• Flexible paragraph and line spacing
• Page margins
• Many text and headline styles & colored highlighters
• Enumeration function and interactive check boxes

= CORRECT & RESEARCH =
• 22 dictionaries: Dansk, Deutsch, English (AUS, CAN, GB, IN, SG, US), Español (ES, MX), Français, Italiano, 한국의 (Korean), Nederlands, Norwegian Bokmål, Polskie, Português (PT, BR), Русский, Suomi, Svenska, Türkçe
• Extended dictionaries with synonyms for English, Français, German, Español
• Dictionaries are working offline
• Switch languages without changing your preferred keyboard layout
• The Spell-Aid buttons jump to unknown words; words can be added
• Auto corrections can be disabled
• Search in Wikipedia, translate words and look up online dictionaries without leaving the app
• A system wide extension sends text from any app to Textkraft – without opening it

= AND MORE =
• Post to Twitter, Facebook, Sina Weibo and Tencent Weibo
• Multilingual text to speech function
• Color themes incl. night mode
• Optimized for all iPhone models
• 3D-Touch Quick Actions
• Apple Watch app with file list, document overview and paragraph editor
• Comprehensive VoiceOver support
• Avoid unauthorized access with passcode lock or Touch ID
• Uses Apple Data Protection
• ANTI-SPY GUARANTEE: Your documents are not evaluated, or made accessible to others