If you purchase an independently reviewed product or service through a link on our website, we may receive an affiliate commission. Learn more.
We're back with another roundup of the best available paid iPhone and iPad apps that are currently on sale for free. We're got a solid batch for you to explore on Wednesday, including a topical app that gives you alerts for bitcoin prices and a very cool app called Two-Way Translate that helps you communicate with people in real-time who speak another language. There's plenty more to enjoy on today's list as well, so grab them while they're free.
This post covers paid iPhone and iPad apps that have been made available for free for a limited time by their developers. BGR is not affiliated with any developers. There is no way to tell how long they will be free. These sales could end an hour from now or a week from now — obviously, the only thing we can guarantee is that they were free at the time this post was written. If you click on a link and see a price listed next to an app instead of the word "get," it is no longer free. The sale has ended. If you download the app anyway, you will be charged by Apple.
BTC bitcoin price alerts
Normally $2.99.
This app shows current BTC (bitcoin), ETH (ethereum), DASH, LTC, MNC and other digital currencies exchange rates. Poloniex.com exchange prices for ZEC, Monero, Ethereum, Ripple, Golem and others.
Coinbase Bitcoin and Ethereum prices. Bitstamp prices for bitcoin, litecoin and ripple.
You can monitor price change and receive free push notifications to your phone and apple watch.
Download BTC bitcoin price alerts
Kiwi OBD KS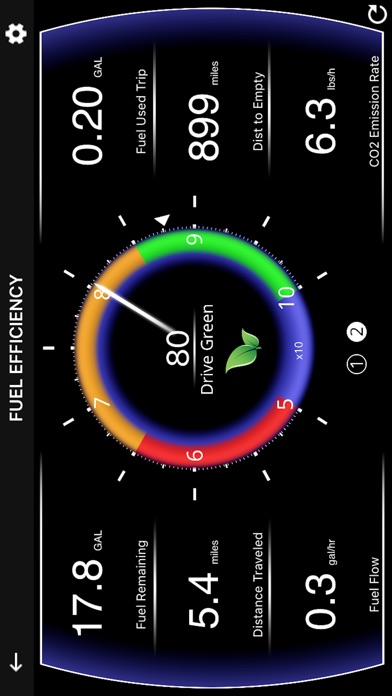 Normally $9.99.
Kiwi OBD is a professional dashboard, trip computer, OBD II scan tool, performance meter, driving efficiency monitor and more for your car. Coupled with the SEMA award winning Kiwi OBD hardware dongle by PLX, this Kiwi OBD is 6 Apps in 1.

-MultiGauge™
Display up to 125 parameters in 6 preset modes (dashboard, engine, efficiency, trip, gear, and custom). This professional customizable dash was designed to outperform even the most expensive cars. Includes intelligent features such as peak-hold and intelligent warnings, as well as a library of styles and colors.

-Fuel Efficiency with DriveGreen™
Drive smarter. Studies performed by fueleconomy.gov show that 33% of fuel is wasted simply by inefficient driving habits. Our proprietary Kiwi Drive Green driving behavior algorithms provide optimal fuel efficiency feedback for any vehicle or driving conditions. Kiwi Drive Green receives sensor inputs, 'learns' your driving styles, and computes it into a 'Kiwi Score.' As you drive, the app conveniently displays your score alongside other fuel efficiency parameters.

-Performance with MultiGauges™ (Coming soon)
Measure your vehicle's true performance without spending $1000s on dynamometer testing, track testing, or drag strip runs. Kiwi measures real-time horsepower and torque and other metrics such as 0-60 times, 1/8 mile, 1/4 mile times, skidpad, inclinometer and more.

-Diagnostics
Diagnose your check engine light without the hassle of visiting your dealer or mechanic. View the specific error codes, as well as a simple description of the problem, from the convenience of your home. Once the problem has been addressed simply press reset to clear the code.

-Data Logging and Video Overlay
 (Coming soon)
Capture live video with real-time data overlay. A great tool for driving trips, fleet vehicles, auto cross, and track days, Video Overlay mode simultaneously captures video and sensor readings to provide you with professional video feedback of your drive with superimposed real-time sensor data. Analyze vehicle performance. Select from up to 125 sensors to record, pause, stop, playback and export your data.

-Kiwi 3 Hardware
Built specifically for the world's smallest, fastest, most versatile OBD adapter. Up to 4 times faster than the nearest competitor, Kiwi 3 uses ultra low power, installs in seconds, and can be left permanently installed in your vehicle. Kiwi 3 is compatible with all standard OBDII protocols and is able to update firmware via Bluetooth. When inserted into your OBDII port, Kiwi 3 sits just 0.68 inches thin making it the smallest, most discrete OBDII adapter.

-Available Parameters
*Not all OBDII compliant vehicles support all of the following parameters
–Engine:
Vehicle Speed
Engine Speed
Coolant Temperature
Short Term Fuel Trims
Long Term Fuel Trims
Fuel Pressure
Manifold Absolute Pressure (MAP)
Mass Air Flow Sensor (MAF)
Timing Advance
Intake Air Temperature
Throttle Position
Oxygen Sensor Voltages
Barometric Pressure
Catalytic Converter Temperature
ECU Voltage
Absolute Throttle Position
Calculated Throttle Position
Ambient Air Temperature
Fuel Level

–Fuel Efficiency:
Fuel Efficiency (MPG, km/l, L-100km)
Fuel Efficiency 0-5 Min; 0-30 Min; 0-2 Hours
Fuel Flow
CO2 Emissions
Driving Efficiency Over All (Kiwi Score)
Driving Efficiency Smoothness (Kiwi Smoothness)
Driving Efficiency Drag (Kiwi Drag)
Driving Efficiency Acceleration (Kiwi Accel)
Driving Efficiency Deceleration (Kiwi Decel)

–Trip:
Trip Fuel Efficiency (MPG, km/l, L-100km)
$ Used
$ Saved
Trip Distance Traveled
Distance Traveled Since Engine Start
Fuel Used Since Trip Reset & Engine Start
Fuel Remaining
Drive Times
Number of Stops
Fuel Flow Average
Fuel Flow Max
Vehicle & Speed Average & Maximum
Engine Speed Average & Maximum
Engine Power & Torque Maximum
CO2 Emission Rate Average & Maximum
Driving Efficiency (Kiwi Score Average)
Number of Stops

–Emissions:
Clear/Reset Engine Trouble Code
Scan Trouble Codes with Fault Descriptions
AllPass Pro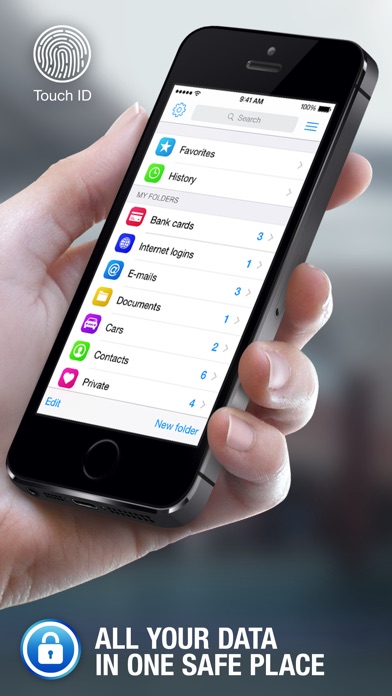 Normally $2.99.
AllPass is an app that keeps all your vital information in one secure vault.

• Quick opening of data using Touch ID
• Store your logins, credit cards, identities, and secure notes
• Log in to websites without having to remember any of your passwords
• Fill credit cards and identities without typing
• Quickly access your most used items using Favorites and History
• Fast search to find what you need
• Support Folders for better file organization.You can select a template for any folder to create records as fast as possible
• Unlimited number of databases
• Encrypts all your data using best and most reliable AES 256-bit encryption
• All protection mechanism is offline on your device only
• Auto-lock protects your vault even if your device is lost or stolen
• Syncs securely with your other iOS devices
• Backup & Restore your data via iCloud, Mail or iTunes
• Export and import via Mail, iTunes and CSV text files
• 180 icons to personalize your records
• 5 standard templates for fast data entry with the ability to create or edit custom templates with unlimited fields
• Integration with iOS
• Optimized for all types of devices and screen resolutions

Choose the AllPass for storing important information and your digital life will become more comfortable and safe.
MyJournal
Normally $0.99.
MyJournal is a place for you to describe your experiences, bring life to your ideas, form memories and watch your own life unfold.

With an elegant, 3D-Touch enabled design, MyJournal was invented to make writing new entries a rapid and seamless process.

A quick export feature allows users to instantly send their narrative straight from the app.

Requiring an image gives users an image to think of as they go back to past events and the smart storage of everything on your device truly immortalises your life.

For all the people out there who want their memories to last forever, or their story materialised, or just want to jot down their feelings or ideas:

Enjoy!
Zazn Meditation
Normally $0.99.
Zazn is a meditation app for beginners as well as experienced meditators.

Custom Meditations:
Customize your meditation with chime sounds, chime intervals, preparation time, and background sounds.

Guided Meditations:
Breathing exercises, body scans, mindfulness, and headache relief.

Reminders:
Easily set reminders to meditate.

Inspiration:
Every meditation finishes with a new quote for you to reflect on.
Two Way Translate
Normally $11.99.
Want to confirm the translation of the article?
Want to communicate with foreigners?

Now use this App can easily meet your needs!

Communication with foreigners.
Article translation cross comparison.

Features:
1. The left and right display two Google translation window.
2. Windows refresh button.

Quickstart:
1. On the left side of the left translation window, select: Input language A.
2. On the right side of the left translation window, select: Display language B.
3. On the left side of the right translation window, select: Input language B.
4. On the right side of the right translation window, select: Display language A.

Application example:
(1) communicate with foreigners, such as picture illustrations.

(2) real-time translation cross comparison function:
Ex: left window (Chinese translation into english), right window (English and then translated back to Chinese) can confirm the translation is correct.
Electronics Calculators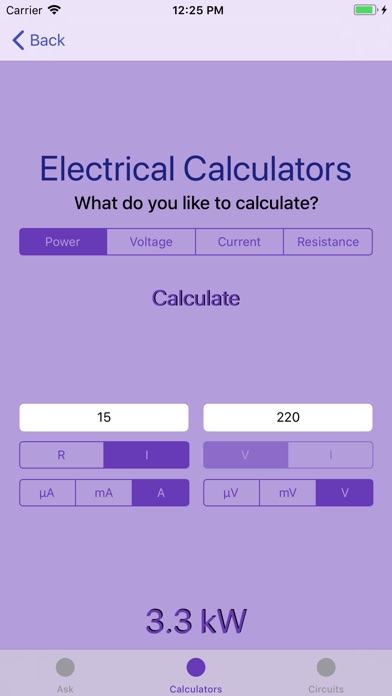 Normally $0.99.
THNAKS FOR DOWNLOADING AND USING THIS USEFUL APP!!

This application is easy to use , it can be used for the following :

– Finding the value of resistor using color code(resistor color code calculator).
– Finding the value of inductor using color code(inductor color code calculator).
– Ohm's law calculator .
– Power calculator.
– 555 timer (astable) calculating output frequency.
– 741 op-amp inverting and non-inverting configuration ,calculating the output voltage.
– FM Transmitter (simple design of an FM transmitter) calculating output frequency or required capacitor value.
– Online chat with other users , so you can exchange experience.
Download Electronics Calculators
Tank Battle – Mini War
Normally $4.99.
It is a very classical tank battle game like NES Battle City. Almost everyone should played this type of game before.

We modified this classical game, and bring it back to 21 Century.
Mini War is 2nd Generation, the 1st Generation is Super Tank Battle. Mini War inheritance all advantages of Super Tank Battle. And we have added many new elements into it.

Game Rules:
– Defense your base
– Destroy all enemy tanks
– If your tank or your base is destroyed, it will game over

Features:
– 5 different difficulty levels (from easy to crazy)
– 3 type of different game zones (Normal, Danger, and Nightmare)
– 6 different type of enemies
– Your tank can have 3 Level upgrade
– Helper tank, now you can order it to hold position
– Many different type of map elements, you can see the screenshot
– Every map elements can be destroy
– 4 types of different board size, 26×26, 28×28, 30×30, and 32×32
– Helping items, which can help you to finish the game
– 280 maps can be played.

* Different difficulty levels should meet different people need. Expert player can direct choose Crazy level.
** When finish normal zone, danger zone will be opened. After finished danger zone, the nightmare zone will be opened. In danger and nightmare zone enemies power will be greatly increased.
*** Every 2 to 4 months we will add new maps into Mini War, just like Super Tank Battle. Super Tank Battle is now have 500 maps inside.
Download Tank Battle – Mini War
---
Our deals and product reviews are picked by BGR's expert editors and team.

Follow @BGRDeals on Twitter to keep up with the latest and greatest deals we find around the web. Prices subject to change without notice and any coupons mentioned above may be available in limited supply.