Happy Friday, Apple fans. You've survived another treacherous week and your reward is one last roundup of the day's best paid iPhone and iPad apps on sale for free. We've got a bunch of cool apps in today's roundup, as well as some popular games. Grab anything that looks appealing as soon as you can, though, because any or all of these deals could be gone at any moment.
This post covers paid iPhone and iPad apps that have been made available for free for a limited time by their developers. BGR is not affiliated with any developers. There is no way to tell how long they will be free. These sales could end an hour from now or a week from now — obviously, the only thing we can guarantee is that they were free at the time this post was written. If you click on a link and see a price listed next to an app instead of the word "get," it is no longer free. The sale has ended. If you download the app anyway, you will be charged by Apple. Subscribe to our feed to be notified as soon as these posts are published, and you'll avoid missing the sales we cover.
Brightly – Fix Dark Photos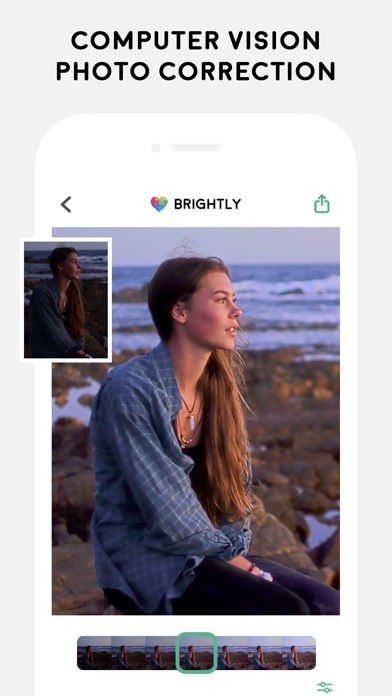 Normally $2.99.
Instantly fix your dark and underexposed photos.

Lighting isn't always perfect. Maybe the room was poorly lit, the sun didn't cooperate, or a shadow got in the way of a special moment. Rescue those photos with Brightly.

Brightly uses state of the art research in computer vision to automatically enhance lighting and contrast, intelligently restoring your dark photos.

It's simple to use with instant results, but also provides fine-tuning if you'd like more control.

Features:

• Fix your dark photos with instant results
• Advanced computer vision based photo correction
• Complete set of fine-tuning adjustments
• Photo Editing Extension and Today Widget
• Fix your Videos and Live Photos (PRO pack required)
• TIFF and PNG support (PRO pack required)
Download Brightly – Fix Dark Photos
Cranky Weather
Normally $1.99.
There's always something to complain about, specially when it comes to weather.
Cranky Weather gives you hilariously twisted weather reports for every situation!
Argus Pedometer & Step Counter
$2.99 in-app purchase to remove ads is currently free.
Argus changes your iPhone into a pedometer and activity tracker and lets you easily keep track of your everyday activity without any impact on your battery life.
Just put your iPhone in your pocket and off you go!!

FEATURES:
Interactive Graphs and Charts
Share Daily Activity
Customize your Step Goals
Set Daily Goals
Get personalised insights
Personal Profile
Unit Selection
Six awesome App theme Colors.
Three Widget styles
iMessage app to Share Daily Activity
Notifications – Set Daily Goals and get Notified
Weekly Report
Badge Notifications
Export Data
Social Media sharing

GET STARTED FOR FREE
No wristband or other hardware required. Works entirely from your phone with no additional setup
No login required, just download for free, pick an avatar and get going
Works completely Offline

TRACK ALL YOUR ACTIVITY
Works anywhere on your body
Records steps, distance, floors, calories and active time

ACHIEVE YOUR GOALS
Set Daily goals for Steps, Distance, Floors, Calories Burned, Active time etc
Get Notifications on Goal achievement and stay motivated
Download Argus Pedometer & Step Counter
Ultra-high Pixel Camera
Normally $19.99.
Want to decorate the photo or convert the photo to: Sketch? Comics? Mosaic?… and so on.

This application can suit your needs!

High-quality photo snapshots and filters.
Face special effects enhanced.

Functions:
(1) Photo processing filter.
(2) Support up to 8K resolution photos (8192 x 8192 pixels).

Features:
(1) A key photo shoot.
(2) A key to share photos to social networking sites, e-mail and text messages.
(3) Deal with album pictures.
(4) Image filter weight adjustment.
(5) Click the picture automatically saved to the album.
(6) Built-in image processing technology:
1. Rich color
2. Monochrome
3. Projection
4. Reverse
5. Sharp
6. Blur
7. Paper
8. Pencil
9. Wave
10. Pixel

Quickstart:
(1) Click on the top left corner button: Select the photo from the album.
(2) Zoom in or out of two fingers: Adjust the image area.
(3) Drag the bottom of the Scrollbar: display filter effects.
(4) Click the other function buttons: to share photos or take pictures.
Download Ultra-high Pixel Camera
Ninjas Infinity
Normally $0.99.
Here comes an authentic cartoon art style 2D infinity action!

Can your fingers catch the infinity arena?

Many obstacles, including evil ninjas, ninja dogs, monsters, demi-humans, zombies will prevent your adventure!

▪ Select among four ninjas!
– Select one from ninjas of fire, water, thunder, and wind!
You can use secret characters by achieving records!!
Can you find iOS original characters!?

▪ Master legendary ninjutsu!
– You can master ninjutsu by getting scrolls.
Can you master the legendary last ninjutsu!?

▪ Get legendary blade!
– It is not only ninjutsu that helps you!
Get legendary blades with the power of shinobi!

▪ Level system
– Allocate points obtained by increasing your level to Power, Strength and Ninriki.
The higher your level, the stronger the blades you will have!
– You can infinity level up.
– You can upgrade the skill.
– You can infinity combo.

▪ Available game mode
– You can select a game mode from Easy, Normal, and Hard.
The more difficult the mode you complete, the higher the score you can achieve…
– Endless infinity arena.

▪ Animation, graphics, and system
– Numerous effects have been used for ninjutsu, weapons, and monsters.
– You can enjoy unique new combos shot from skill.
Run Cow Run
Normally $2.99.
Run Cow Run – The game the meat industry doesn't want you to know!
One day, the little cow realizes what happens to all of the farm animals and makes an escape for her life!
While being chased by the vicious farmer, she rescues other farm animals from their cages and tries not to end up as a steak in the farm's slaughterhouse.
Jump over obstacles, slide under windmills, set the farm animals free and collect coins to purchase unique power-ups that will help the cow make it to freedom!
DODGE the angry farmer!

Features:
————-
• Free Game
• Pro Vegan Game
• Flappy Cow
• Amazing 2D Graphics
• Smooth Gameplay
• Unique Power Ups
• Facebook Leaderboards
• Save Farm Animals: pig, chicken, duck, sheep and Noogra (the squirrel from Noogra Nuts)
Fake GPS GO Location by DaVil
Normally $0.99.
Use the app so you can fake the gps on the go. It will overwrite your current proximity elegantly so that you can prank your friends on any social network to think you are somewhere else. Find people in different cities, fly gps from city to city without moving. Geotag that photo even if you forgot to turn on location when you were taking it.

Any foul usage of the app (including cheating) will not be supported by our team.

Features of the free app:
– Standard spoofing on all versions.
-Change the update interval
Download Fake GPS GO Location by DaVil
Logo Maker & Design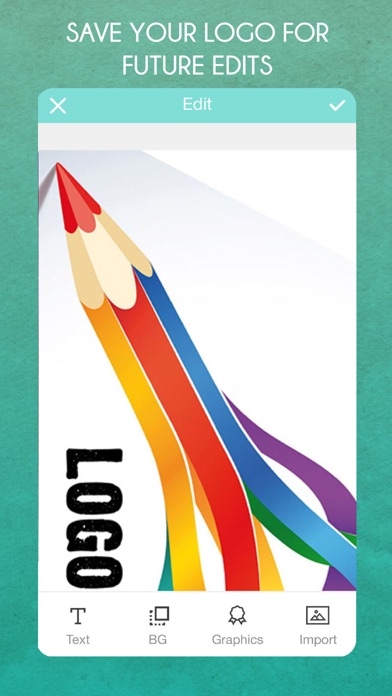 Normally $0.99.
Logo Maker & design is the simplest app to create logo on your iPhone, iPad and iPod. Create stunning logos, icons, symbols, posters in just a few clicks.

Logo Maker & design help you visualize and communicate the value of your brand without any design experience from your side.

Here's what Logo Maker & design can do for you:

– Fully editable and customizable logo templates
-Advanced design elements for more personalization
– Fonts to create unique typography artwork
– Add overlays to your logos for extra punch
– Filters for poster making
– Select from backgrounds for poster making and card making.
Super Little Red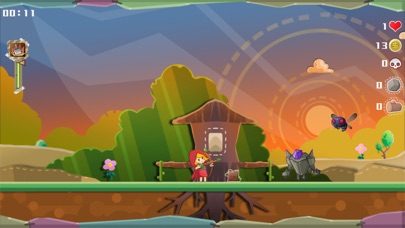 Normally $0.99.
The archer Super Little Red fighting jungle beast. Practice operations, reasonable skills release, strategy to walk, enhance the attributes, live or die between the thunder and lightning, suddenly settled. No one can insist on survival for two minutes, bring your bow and arrow and magic to start fighting it.

Note: the operation requires a lot of practice, the beginning may feel more difficult. Carefully understand the operation of the tutorial diagram, be sure to cooperate with the use of skills, props and walk. Monster numbers and HP continue increasing, sometimes the AI overbearing, keep calm mood and have fun !