It's a beautiful summer Friday here in New York City, so what better way to celebrate than with a collection of new apps which are totally free to download. And if six new apps isn't enough for you, you can always check through yesterday's feature and see. But we've got a pretty solid selection right here today.
This post covers paid iPhone and iPad apps that have been made available for free for a limited time by their developers. BGR is not affiliated with any developers. There is no way to tell how long they will be free. These sales could end an hour from now or a week from now — obviously, the only thing we can guarantee is that they were free at the time this post was written. If you click on a link and see a price listed next to an app instead of the word "get," it is no longer free. The sale has ended. If you download the app anyway, you will be charged by Apple. Subscribe to our feed to be notified as soon as these posts are published, and you'll avoid missing the sales we cover.
Distressed FX
Normally $0.99.
Creating gorgeous artwork from your photos has never been easier. With Distressed FX, simply take a photo and choose from a wide range of textured images and overlays. Transform even the most mundane photo into a work of art.

See our hashtag #distressedFX on Instagram to see 100k+ examples!

** Featured by Mac Format and Black + White Photography Magazine

Join us at:
http://www.facebook.com/DistressedFX
http://www.instagram.com/distressedfxapp/

• Particularly suited to still life and landscape photography – this app will perfectly compliment your existing collection of photo apps.

Distressed FX is powered by the textures of Cheryl Tarrant, a texture artist from Tennessee. Her popular and unique style is now available in your pocket, wherever you go.

• Follow Cheryl on Instagram http://instagram.com/distressedfxapp
• Be our friend on Facebook http://www.facebook.com/DistressedFX
• Follow us on Twitter : @distressedfx

See examples of the Cheryl's distinctive work here: http://www.flickr.com/photos/jewellofdistressed/

** Find out more about Distressed Textures at http://www.distressedfx.com & http://www.distressedtextures.com

Distressed FX ™ is a trademark of Cheryl Tarrant in the United States of America.
---
RNGTN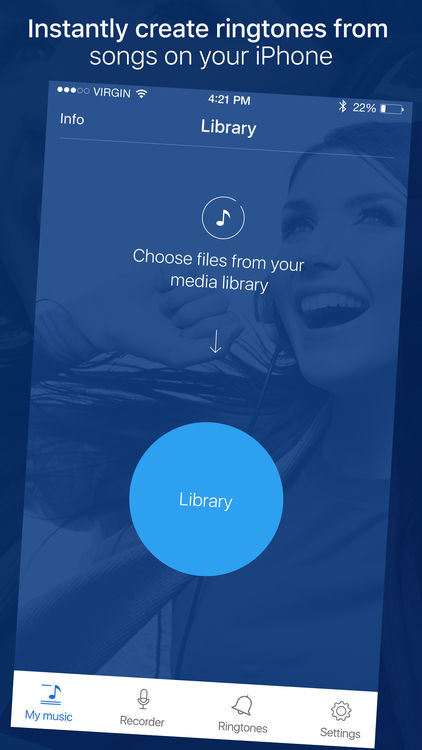 Normally $1.99.
RNGTN allows you simply and quickly create unlimited special tones (ringtones / text tones / alert tones / reminders / tweet etc.) from your custom music library on iPhone / iPod touch.

– Are you tired of boring and monotonous ringtones ?
– Don't pay extra money for each downloaded tone !
– CHOOSE your style ! Create your tones !

Key Features
-Create unlimited ringtones from songs in your iPhone's / iPod's Music library
-Create unlimited text message tones and email alert tones, and more
-Use the microphone to turn anything you hear and say into a ringtone
-Create ringtones up to 40 seconds long with 0.1 second accuracy
-Works on ANY iPhone running iOS 7.0 or later. (Also works on iPod Touch)

Just imagine – the new HIT has just appeared, but YOU already have the ringtone with this track!

Very CONVENIENT and CLEAR design will make the creation of the ringtones a very fascinating and pleasant pastime.

A new system of ready files download will allow quickly and without problems to create a whole audio catalogue of the ringtones.

Thereby NO additional and concealed PAYMENTS !
---
DotPass Passwords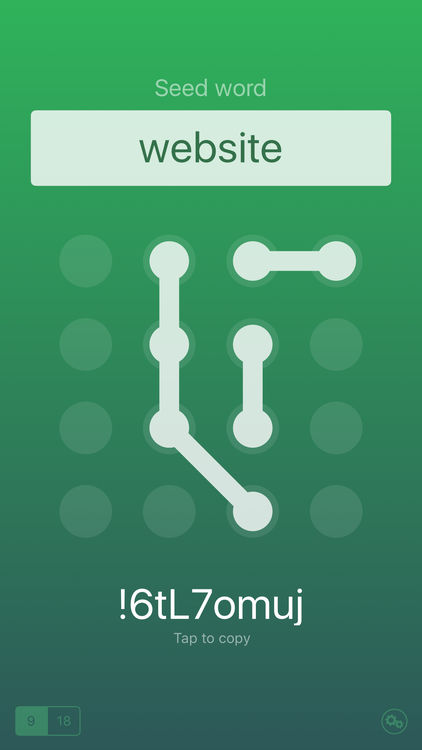 Normally $0.99.
DotPass is an app for generating and retrieving passwords. It lets you enter a graphical pattern using a 4×4 dot grid and a plain text seed word (like "facebook", "work email" or whatever makes sense to you), and then generates a password based on this unique combination. The idea is that these patterns and the plain seed words are much easier to remember than a good "random"-looking password.

As long as you enter the same pattern and seed word the generator will always output the same password. But any change in either results in a completely different password. So you can decide on one pattern and reuse together with different seed words for different accounts, and get good different passwords for each account. As long as you remember the pattern you've chosen and the plain text seed words for your accounts, you can get your passwords back. But unlike other solutions your passwords are never stored on your device or sent over the net, so there is no password information in the app that can be stolen or lost.

There is also a free macOS version of DotPass available in the Mac App Store. So you can easily access the same passwords on your mac as well.

To make these passwords secure you must of course keep your pattern and seed words secret, just as you would with your password. If you are worried about someone looking over your shoulder you can use the extra privacy features in the app to hide the pattern, seed or password after entry. For added security the app automatically resets if left in the background more than a minute.

For a more in-depth security discussion go to
https://www.lostminds.com/dotpass
---
Ruler Box – Measure Tools
Normally $0.99.
Do you want to learn how to use the rulers?
There are many rulers in the world.And also we should learn how to use them.
Here we get some rulers which include some user cases.I think it can help your to lean how to use the rulers!

Now there are over ten rulers!!!!

more and more kinds of rulers (caliper) are coming soon!!
Download Ruler Box – Measure Tools
---
Tile Rider
Normally $3.99.
Tile Rider is a single-player game where you control a small car, which is equipped with a weapon and a magnet gadget. Navigate each level of the virtual world from start to finish solving puzzles and outsmarting enemies.

"Smart game with bad art" IndieCade
"Drive with caution" Pocket Gamer
"Really mega fun and totally cool" Happy gamer

Features:
– 35 unique story-driven levels
– Physics gameplay
– Smart AI
– Zombie-cars
– Atmospheric soundtrack
– No In-App Purchases and no Internet connection required to play
---
Vocre Voice & Text Translator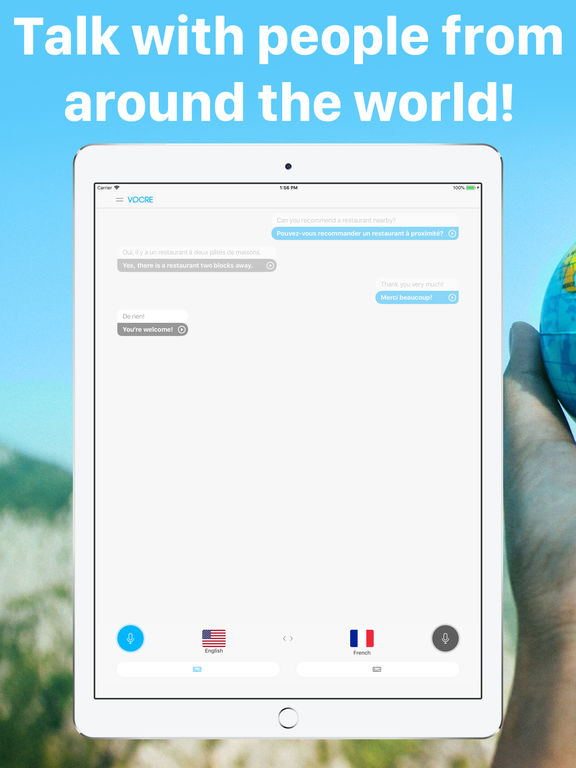 Normally $9.99.
Have you ever wanted or needed to communicate with someone who didn't speak your language?

Vocre is a fun and easy way to have a conversation with someone who speaks a different language.

Today's world is more connected than ever before; however, language still divides us. Vocre breaks down the language barrier, and brings us all closer – no matter where we are or what language we speak.
Vocre is your perfect travel companion. It works quickly, allowing you to understand — and be understood almost anywhere on Earth.

Vocre gives people the ability to talk to anyone in any language. Our world is full of people worth talking to. Now, nothing is holding you back.

Supported Languages/Countries:
• Afrikaans (Text-only)
• Albanian (Text-only)
• Arabic
• Armenian (Text-only)
• Azerbaijani (Text-only)
• Basque (Text-only)
• Belarusian (Text-only)
• Bulgarian (Text-only)
• Catalan
• Chinese Cantonese – Hong Kong
• Chinese Mandarin – China
• Chinese Mandarin – Taiwan
• Croatian (Text-only)
• Czech
• Danish
• Dutch
• English
• Estonian (Text-only)
• Finnish
• French
• Galician (Text-only)
• Georgian (Text-only)
• German
• Greek
• Haitian Creole (Text-only)
• Hebrew
• Hindi
• Hungarian
• Icelandic (Text-only)
• Indonesian
• Irish (Text-only)
• Italian
• Japanese
• Korean
• Latin (Text-only)
• Latvian (Text-only)
• Lithuanian (Text-only)
• Macedonian (Text-only)
• Malay (no voice output)
• Maltese (Text-only)
• Norwegian Nynorsk
• Persian (Text-only)
• Polish
• Portuguese
• Romanian
• Russian
• Serbian (Text-only)
• Slovak
• Slovenian (Text-only)
• Spanish
• Swahili (Text-only)
• Swedish – Sweden
• Tagalog (Text-only)
• Thai
• Turkish
• Ukrainian (no voice output)
• Urdu (Text-only)
• Vietnamese (no voice output)
• Welsh (Text-only)
• Yiddish (Text-only)

* Vocre is in active development and we value our users' feedback to help us improve Vocre. Contact us in-app via email and let us know your thoughts.

* Vocre requires an Internet connection (3G, 4G, or WiFi) in order to perform translations.