If you purchase an independently reviewed product or service through a link on our website, we may receive an affiliate commission. Learn more.
Do you want to know why everyone is buying smart thermostats with Amazon Alexa support right now? The answer is pretty simple: it's because they're awesome. The ability to use your voice from anywhere to adjust the heating and/or cooling in your home is nothing short of brilliant, and it adds yet another great benefit to the growing list of perks that smart thermostats afford. In fact, people like Alexa-enabled thermostats so much right now that they comprise all five of Amazon's top-five best-selling smart thermostats. We've listed them all out below so that you can check them out.
Nest Learning Thermostat
Works with Amazon Alexa for voice control (Alexa device sold separately)
Auto-Schedule: Nest learns the temperatures you like and programs itself in about a week.
Home/Away Assist: Nest automatically turns itself down when nobody's home to help you save energy.
Remote Control: Connect your thermostat to Wi-Fi to control the temperature from your phone, tablet or laptop.
Farsight: When the Nest Thermostat spots you across the room, it lights up beautifully to show you the time, temperature or weather.
Energy Star: First thermostat to earn Energy Star. Your thermostat controls half your energy bill – more than appliances, more than electronics. Saving energy starts with your Thermostat.
Energy History: Check your Energy History in the Nest app to see how much energy you use and why.
Nest Leaf: You'll see the Leaf when you choose a temperature that saves energy. It guides you in the right direction.
Google Nest Learning Thermostat - Programmable Smart Thermostat for Home - 3rd Generation Nest…
$249.00
$189.99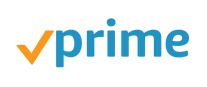 Save up to 24%
Ecobee3 Thermostat with Sensor
Works with Amazon Alexa for voice control (Alexa device sold separately)
Smart, really smart – intuitively understands when to turn on your heating or cooling equipment based on your home's unique energy profile, the weather outside, and thousands of other data points to make sure you're comfortable at all times
Knows you have a life – senses whether anyone's home and which rooms are occupied, delivering comfort when you're at home and saving you energy and money when you're not
Lowers your energy bills – ecobee saves homeowners an average of 23%* annually, paying for itself in energy savings (*Learn more at ecobee.com/savings)
Homekit-enabled Ecobee3 – the world's first homekit-enabled smart thermostat – is an evolution of our previous Ecobee3 smarter wi-fi thermostat.
ecobee3 Smarter Wi-Fi Thermostat with Remote Sensor, 2nd Generation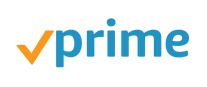 Honeywell 9580 Smart Wi-Fi 7 Day Programmable Color Touch Thermostat
Works with Amazon Alexa for voice control (Alexa device sold separately)
Customize the screen color to match any décor, Control from anywhere with iOS and Android devices, Simple setup with smart programmable features for home or business
Energy Savings: Choose programmable mode to save on annual heating and cooling costs. C-wire needed for proper installation.
Locking Touchscreen: Advanced locking features and password options provide smart security and convenience
Allows remote access to the thermostat through a computer, tablet, or smart phone with Honeywell's Total Connect Comfort Service
Check to see if your new thermostat qualifies for a utility rebate. Enter your zip or postal code on yourhome.honeywell.com/rebates for available rebates
Honeywell RTH9580WF1005/W1 Smart Wi-Fi 7 Day Programmable Color Touch Thermostat, Works with Am…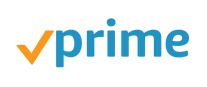 Honeywell 6580 Wi-Fi 7-Day Programmable Thermostat
Plastic
Made in USA or Imported
Wi-Fi enabled thermostat allows for remote access via smart-phone or computer, Free smart-phone app for iPhone, iPad and Android operating systems
7 day programming with 4 program periods per day can be configured to meet almost any scheduling scenario for ultimate flexibility, Pre-programmed with energy savings schedule. Save up to 33% on energy bills
Universal compatibility – works with virtually any system type (C-wire required), Intelligent alerts – high/low temperature notifications of unusual temperature sing and loss of connection to Wi-Fi network alert
Ability to view local weather from web portal or app, Wink App Ready – No Wink Hub Required
In the box you will find: Thermostat, Wallplate (attached to thermostat), Screws and anchors, Quick Start Guide, Thermostat ID Card, Wire labels, User Guide, Quick Reference Card
Honeywell Home Wi-Fi 7-Day Programmable Thermostat (RTH6580WF), Requires C Wire, Works with Ale…
$119.99
$69.00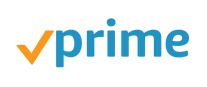 Save up to 42%
Ecobee4 Alexa-Enabled Thermostat with Sensor
Comes with built-in Alexa Voice Service, so you can ask your ecobee to set a timer, read you the news, adjust the temperature, and more. With Far-field voice technology your ecobee4 can hear you from across the room.
Room sensors help manage hot and cold spots in your home, delivering comfort to the rooms that matter most.
Easily adjust temperature and comfort settings from anywhere using your Android and iOS devices. Also works with Apple
HomeKit, Samsung SmartThings, IFTTT and more
Save an average 23% on heating and cooling costs each year. Learn more at ecobee.com/savings.
Fast, easy installation you can do yourself. Use our handy step-by-step guide right on your phone.