You probably heard about the soccer boys trapped in that Thai cave by now, as the story is all over the news. The boys are as fine as they can be under the circumstances, and authorities say they're healthy and taken care of. On top of that, the Thai government has plans in place to attempt a rescue before the monsoon season is over. 

None of those plans would involve Elon Musk if you were wondering.
The lazy way to recover the boys would be to wait it out. An extraction is difficult at this point because water floods parts of the cavernous route they have to take to reach safety. And in spite of the Thai government's best efforts to pump out that water, more of it is coming in, as it's the rainy season over there. Authorities pumped out 120 million liters of water continuously for 75 hours by Tuesday evening.
It all ends in October or November, so having the boys wait it out is the lazy solution, and possibly the safest. Not that having a teenager locked up in a cave for months is going to be safe for them.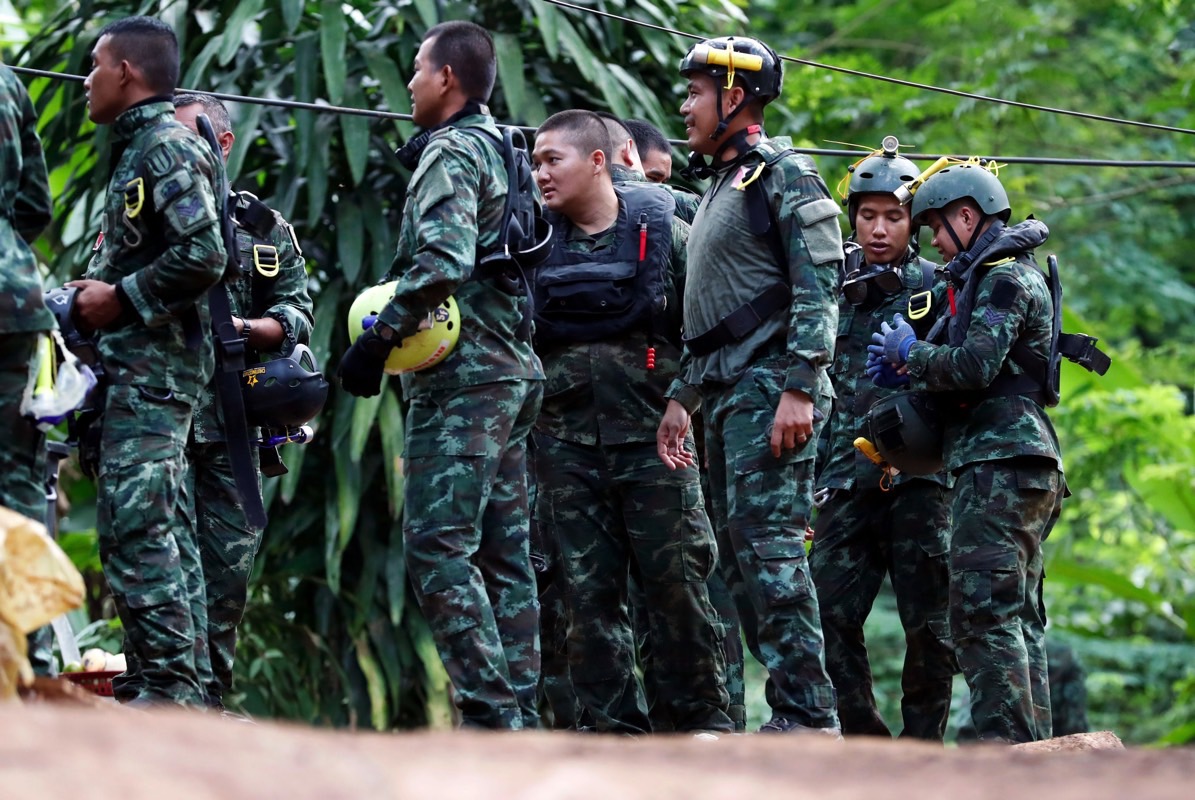 Let's call that Plan C because rescuers have already devised two plans to bring the boys to safety as soon as possible now that they've been located and attended to.
Plan A involves draining as much water as possible from the tunnel, and then guide the boys out, The Guardian reports. The children will have to make their way out by passing several portions of the tunnel that will still be flooded.
That means they will have to go underwater for periods of time, even if not all of them know how to swim, and it all happens underground. The tunnel isn't that spacious, with a trained scuba diver having a tough time passing through some of the sections with full gear on. In addition to poor visibility, there are also currents to fight so the extraction will undoubtedly take a toll on one's stamina.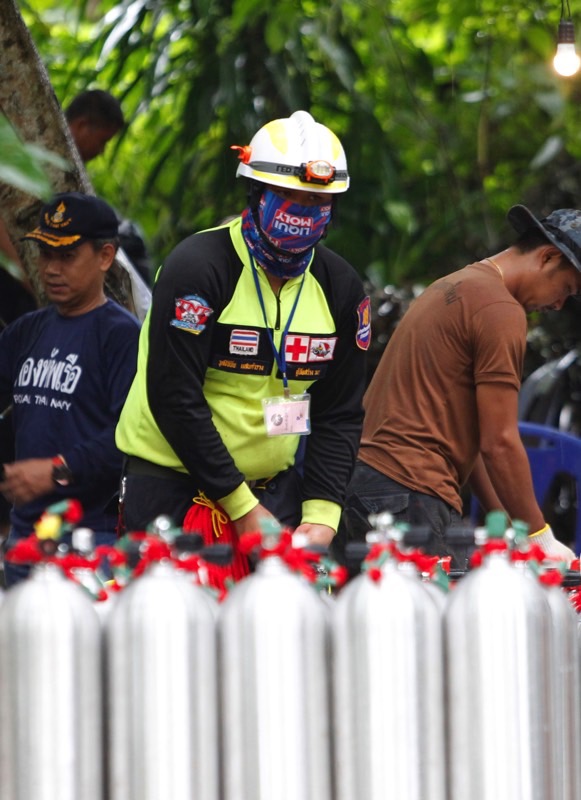 The kids will get some swimming training, and they'll use AGA Divator full face scuba masks for children, provided by Mermaid Subsea Services in Bangkok. Furthermore, they'll be dressed in wetsuits, boots, and helmets, that should shield them from the cold.
The divers will be with them at all times to guide them through the tunnels and reassure them. An 8mm static rope is already in place to guide them through the cave system, and they'll find oxygen tanks along the road in addition to the ones the divers wear. The kids themselves will not have to carry their own tanks, however.
Per The British Cave Rescue Council, which talked to the CBC about the rescue plan, there's a kilometer of diving in all, and it takes about three hours to do it.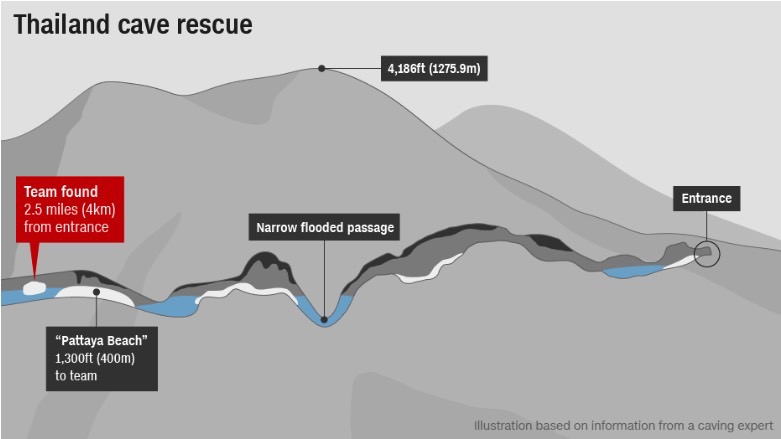 The entire distance to cover is even longer than that, as CNN reports a roundtrip to see the boys lasts some 11 hours — see graphic above.
We have no idea what Plan B is at this time, but there is one, according to The Globe and Mail.
We also know that officials are searching for existing furnaces that could be used to reach the stranded kids from above. The boys reported hearing sounds from outside, and, assuming they were not hallucinations, this means that vertical shafts that can provide access to the cave do exist.
So how is Elon Musk involved in any of this? He isn't. I mean, sure, he's one of the tech visionaries of our times, but could he do anything to help? Someone asked him that on Twitter, and Musk replied the only way he could, that he'd help if there were a way to do so:
I suspect that the Thai govt has this under control, but I'm happy to help if there is a way to do so

— Elon Musk (@elonmusk) July 4, 2018
But don't expect any miracles from Musk or anyone else. From the sounds of it, the Thai government does have things under control and plenty of help from trained professionals. We'll probably hear more about it in the coming days, and we can only hope that everyone makes it out okay from that cave, including the boys and all the pros that went in after them.