The iPhone X notch cloning business is getting ridiculous, especially when Android makers pretend they're not copying Apple. Companies like Asus and Huawei went ahead and launched notched devices while taking hits at the iPhone maker and bragging their notch designs are betters. Smaller Chinese companies also unveiled iPhone X clones without explaining their design decision.
Earlier this week, however, OnePlus thought it'd be best to try to get in front of the issue, and went out of its way to convince customers that Apple's notch design is the only way to go. LG then followed with a borderline hilarious move. The company, which is already working on an LG G7 that supposedly packs a top notch like the iPhone X, went on Reddit to ask Android fans what they think about notches. Things went sour fast, and the post was deleted.
Spotted initially by Android Police, the Reddit post titled What are your thoughts on "the Notch"? was removed. Apparently, people really hate the notch, and LG wasn't really happy with the answers it received. Here's what the post read originally:
We've seen a LOT of comments around "The Notch" over the past few weeks, from people who love the quick access to the menu to those that hate the wasted screen space. We would love to gather some more feedback to share with our R&D team – and this is where you come in. So… what do you think? Love the Notch? Or is it Notch your thing?
Let's take a second to appreciate how hilarious this post is. We've got a major smartphone maker asking Reddit users what they think about a phone feature that's not officially confirm to hit LG devices, a design was made popular by Apple's iPhone.
Moderators then locked the post, preventing others from replying. At this time, the post has 376 upvotes and 907 comments.
The account that started the tread is called LG_Support and was verified by Reddit's moderators. While it's always possible that someone tried to pose as LG execs, the more likely explanation is that LG hated all the backlash.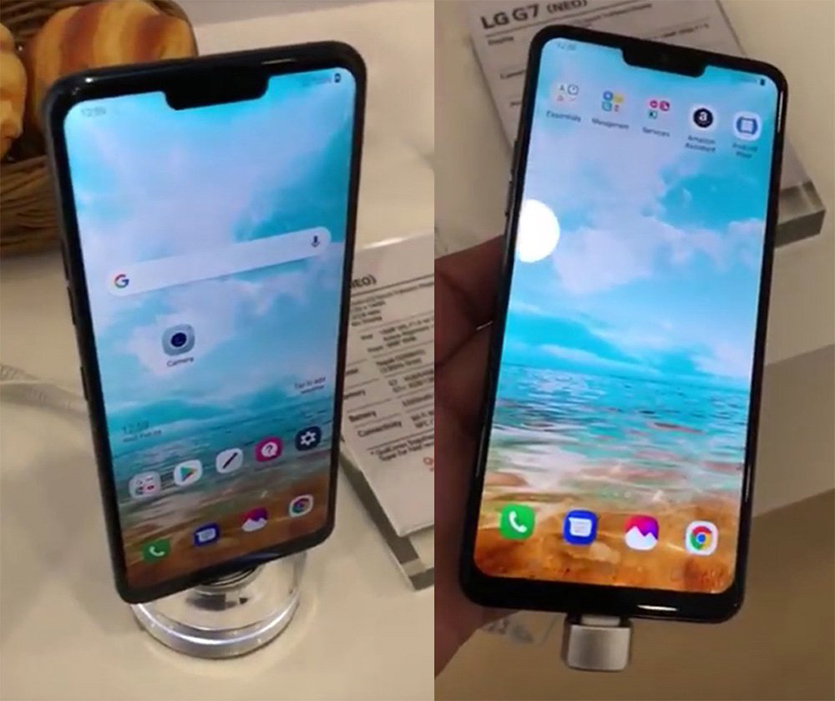 Does that mean LG won't go forward with its notch plans? That's hardly likely. The handset that was shown behind closed doors at MWC was months in the making, and it's not like LG will just cancel it and replace it with something else just because the Reddit Android community hates notches.
What is interesting about LG's G7, or whatever they're going to call it, is that LG ordered a revision of the phone, according to reports that emerged in mid-January. Other rumors said that some employees were not happy that LG decided to copy Apple design.
The LG G7 should be launched at some point in summer.