Email plays a major role in everyday life, and Google's Gmail is one of the best email solutions you can ask for. But thankfully, Google isn't done enhancing its email solution, and Gmail can now handle so much more than just email. You know, as long as everything is still related to email.
Gmail users around the world can now begin using third-party add-ons, a hot new feature that the company first unveiled back in March.
Just click that settings wheel in the top-right corner of the inbox portion of your screen, Google explains, and you'll be able to enable the add-ons feature immediately. The gist is that, by connecting some of the apps you regularly use to Gmail, you'll be more focused and you won't have to constantly switch between email and those apps. Instead, you'll be able to use Gmail for various other purposes.
Gmail will "contextually surface your go-to app based on messages you receive to help you get things done faster," Google says. What's cool about the feature is that once enabled, it'll also work across platforms. That means the web and Android for now, although Google is also working with Apple to bring the features to iPhones an iPads, TechCrunch has learned.
Users will have a bunch of third-party add-ons to choose from at launch, including Asana, Dialpad, DocuSign, Hir, Intuit QuickBooks Invoicing, RingCentral, Smartsheet, Streak, Trello (animation above), and Wrike. But it's likely that the number of add-ons will increase in the near future now that the feature is widely available.
Like Trello, Asana turns communication into tasks: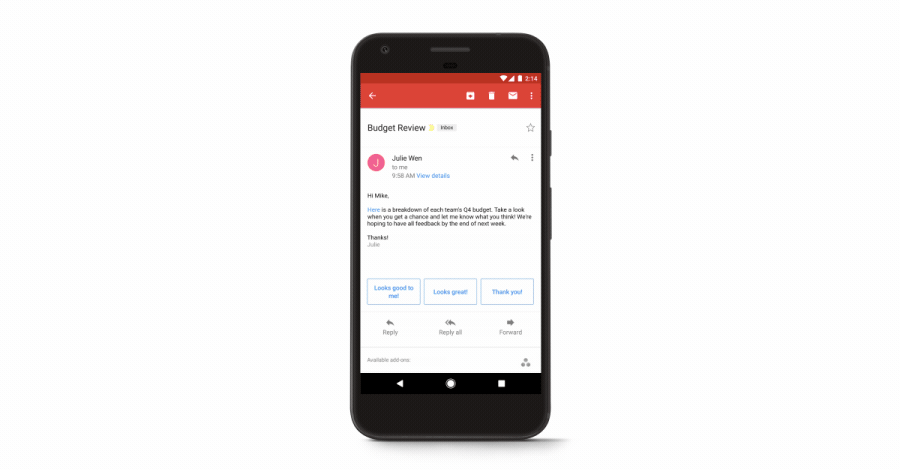 Intuit lets you create invoices directly from Gmail: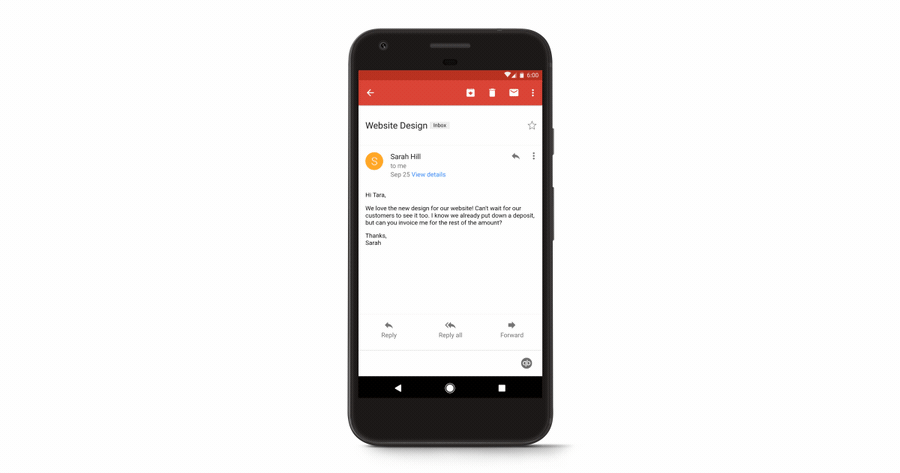 And ProsperWorks lets you… prosper, from inside Gmail: