Samsung's new Galaxy Note 7 is far and away the hottest new Android phone of the year at this point, and it's unlikely that any new handsets set to launch in the coming months will outdo it. The phone's design is gorgeous, the display is stunning, the Note software suite is still a class leader, and the new features Samsung introduced have made it one of the most sought-after devices of 2016. One eager user discovered a feature that isn't quite as appealing as the curved display or Samsung's new iris scanner, and it could have caused serious injury or property damage had the phone's owner not been so lucky.
MUST SEE: 5 best new features in Android 7.0 Nougat
A user named "Mr. Ni 666666" on the Chinese forum Baidu posted photos (via Major Droid) of what he claims to be a Galaxy Note 7 that exploded on Tuesday while it was charging. In a series of posts, the user claims that his Galaxy Note 7 was plugged in at night charging when he heard a "sudden bang." He then discovered his phone on fire, and a series of photos show the aftermath.
Here are the photos he posted: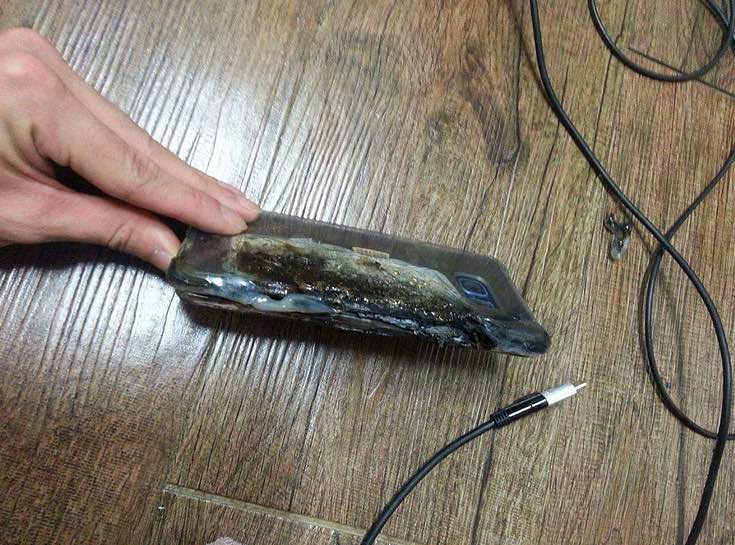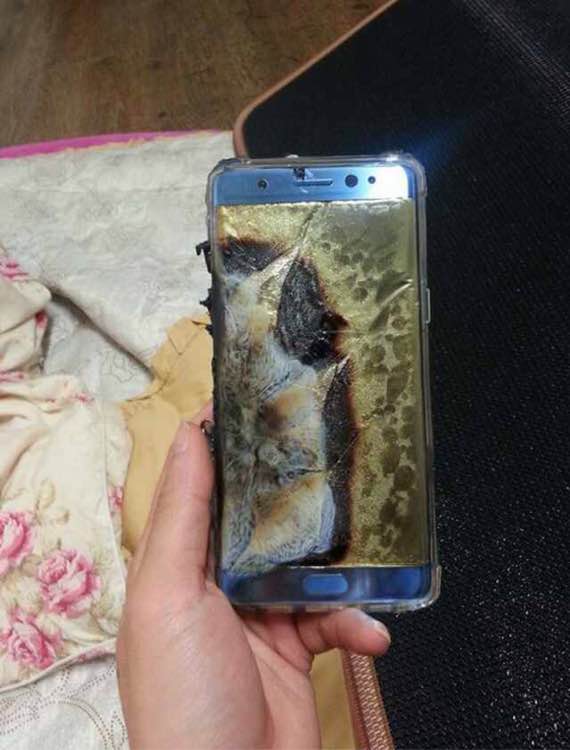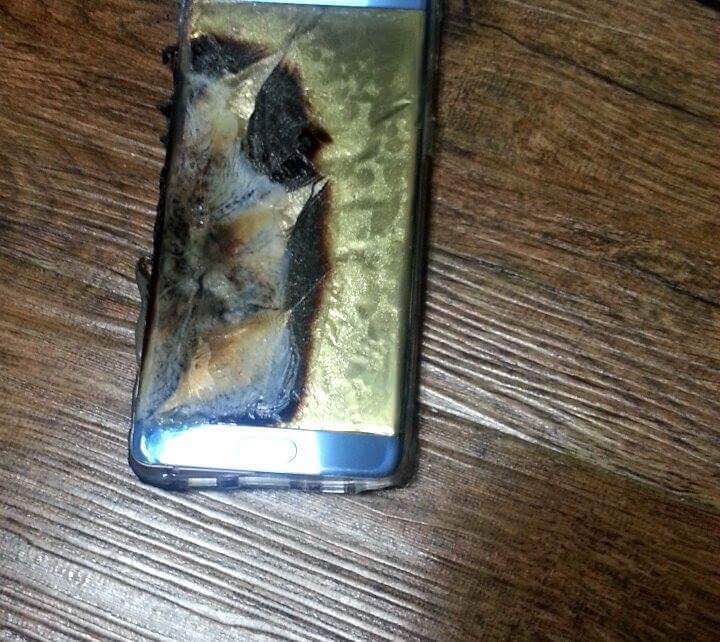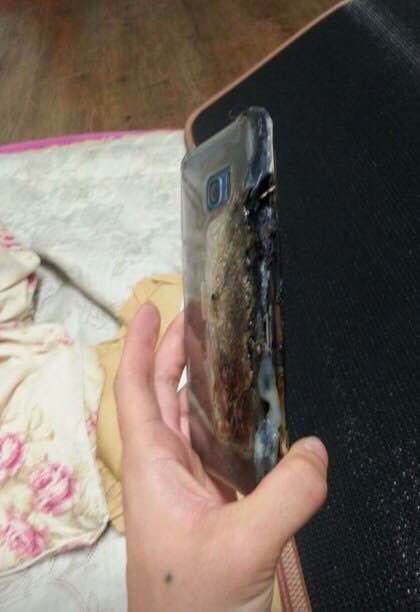 Samsung has yet to comment on the incident and it's not clear whether or not there will be an investigation, but it looks like the Note 7 owner was using a third-party microUSB charger rather than the charger and cable supplied by Samsung, so that may have played a part in the incident.
Samsung's new Galaxy Note 7 ships with a white charger and USB cable, but the user in this case has a black cable that he is using with Samsung's included USB-C adapter tip. It's entirely possible that this was a manufacturing defect and the charger had nothing to do with it, but just to be on the safe side, Note 7 owners should probably use the equipment supplied by Samsung until we get to the bottom of this.