If you've been looking forward to someone making a Chrome OS tablet, then you should know your weird prayers have been answered. Such a device apparently exist, as seen in a picture that was posted briefly online before disappearing.
But we have no idea when Acer will launch it. Yes, we do know that Acer made this particular device.
The device was first spotted at the BETT show in London, Chrome Unboxed says, as someone posted a picture of it on Twitter. That tweet has been quickly removed, but it was already too late. The internet remembers.
The BETT, short for British Educational Training and Technology, is an annual show that takes place in IK with a focus on technology in education. It makes perfect sense to see new Chrome OS hardware at the show given that Google's desktop operating system is a hit in classrooms.
As you can see below, this unnamed Chrome OS tablet has an Acer logo right on the front. And it looks pretty much like an ordinary tablet.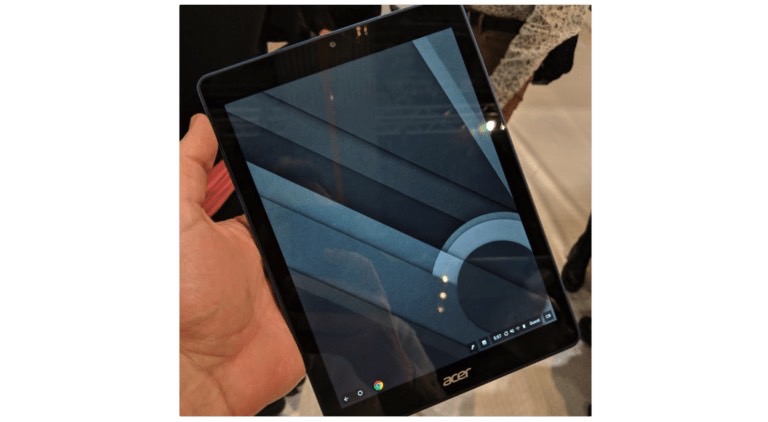 The specs of this mysterious devices aren't official, but the tablet should have an 8-inch or 10-inch screen. A front-facing camera can also be spotted, and the tablet had a companion stylus made by pen company Staedtler.
Aside from the image above, there's no other proof this tablet exists. There's no announcement from Google or Acer, and the gadget isn't on display at the show. So don't even ask about release dates and prices.