The sea is an absolutely terrifying place, and if you need more evidence of that fact, then I implore you to look upon a new discovery by scientists in the Antarctic. New research published last month in the journal Invertebrate Systematics confirms the species' discovery. Scientists call the creature an Antarctic strawberry feather star, and it looks terrifyingly like a face hugger from the Alien franchise.
This isn't the first time that scientists have caught sight of this particular creature in the cold waters of the Antarctic since 2008. To confirm the existence of this creature, the researchers looked at sightings from 2008 to 2017 of relevant species. The reason that the researchers have named the creature an Antarctic strawberry feather star is that it looks eerily like a miscolored strawberry, albeit with some differences.
The major differences here, of course, are the 20 long arms that protrude from the creature's bulb-like core. These arms look similar to those found on jellyfish and squid. And if we want to truly understand the diversity of the ocean life that resides below the surface of our seas, the researchers say we'll need more scaleable DNA specimens and samples to look at.
This, of course, isn't the first time scientists have discovered a strange creature lurking beneath the surface of our oceans. In fact, there is plenty that we don't know about our oceans, and that's why researchers continue to discover new creatures, like weird blue goop creatures that look like goo.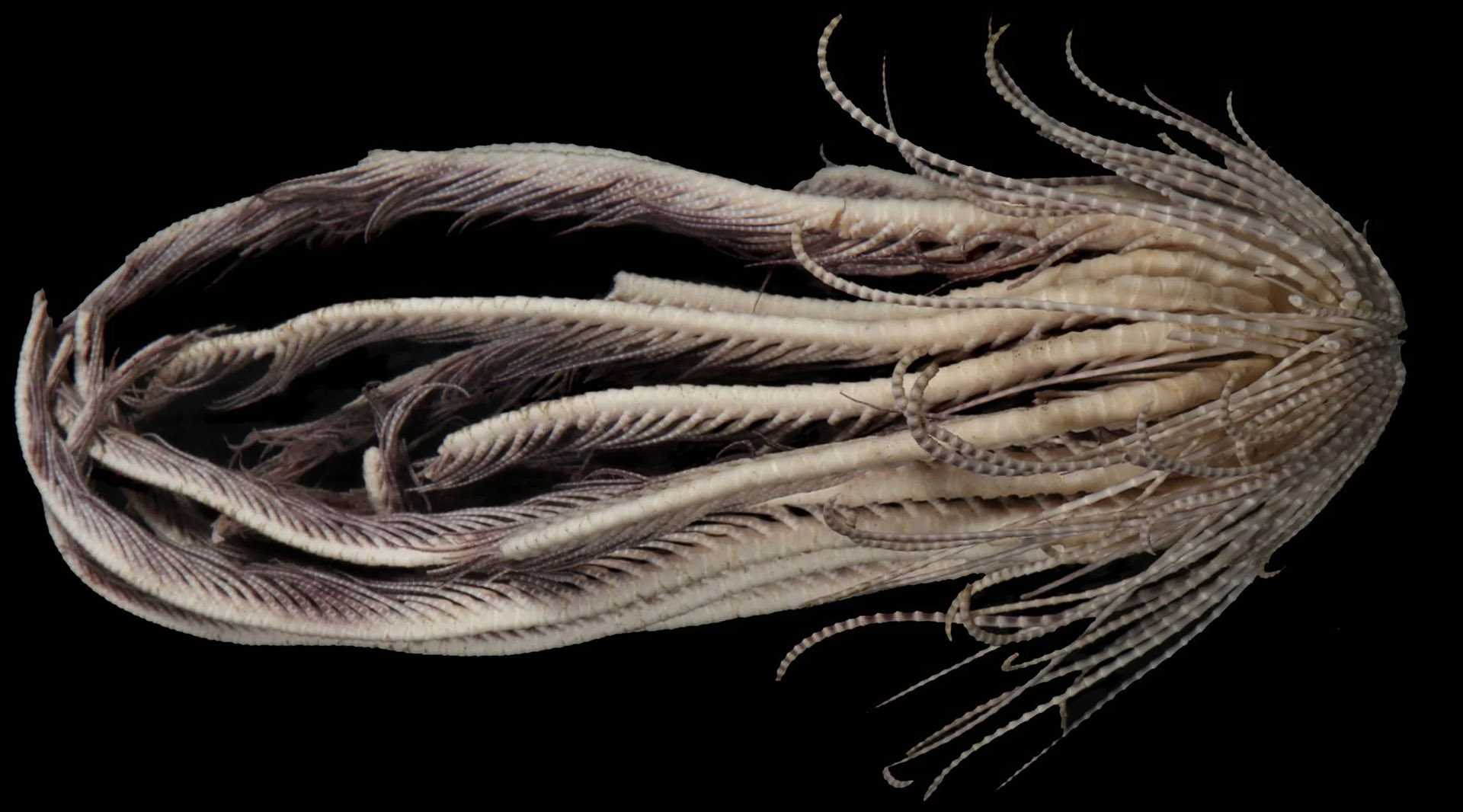 That doesn't even account for the plethora of other known species who do crazy things, either, like the killer whales attacking boats off the coast of Europe, a phenomenon that appears to be driven by one particular killer whale who had some incident with a boat sometime earlier in the year.
These Antarctic strawberry feather star creatures are simply the most recent revelation of the creatures, both creepy and weird, that inhabit the oceans of our planet.