Astronomers working with the European Southern Observatory have managed to capture the first direct image of a black hole spewing out a jet of energy. The ESO shared the news in a late April post detailing the image and how it was captured.
According to the news release, the observations were originally captured in 2018 using data from three telescopes — Global Millimetre VLBI Array (GMVA), the Atacama Large Millimeter/submillimeter Array (ALMA), and the Greenland Telescope (GLT).
We've known that black holes expel jets of energy for a while now, but we've never managed to capture a direct image of one. The ESO says that this new image will allow astronomers to better understand how black holes launch these massive, energetic jets out into space.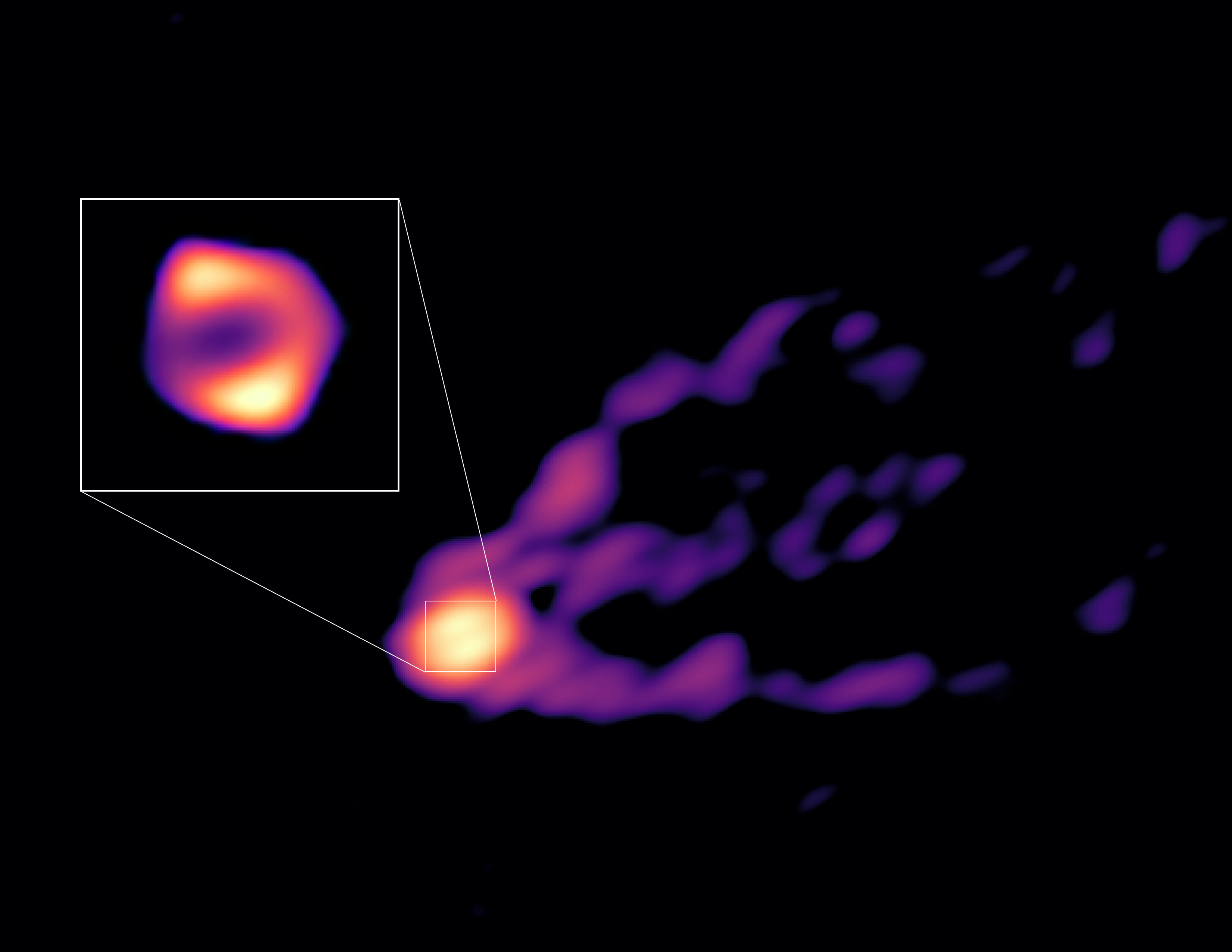 More importantly, this new image shows exactly how the base of the jet of energy connects with the matter that swirls around a supermassive black hole. The black hole imaged in the observations is the supermassive black hole found at the center of Messier 87 (M87).
This black hole was also the first black hole that astronomers directly imaged four years ago using the Event Horizon Telescope. By looking further at the black hole, though, astronomers were able to capture the jet rushing from it, too.
This is, of course, no small feat, and even as we look back on how far we've come with our observations of black holes, capturing a direct image of a jet being expelled from a black hole is exciting, and hopefully means we can expect more in-depth images of black holes in the future.
For now, hopefully astronomers can learn something from the observations made by these three telescopes, especially as NASA and other space agencies continue to work on new telescopes to help study our universe more deeply than ever before.