The Onyx Boox Mira is an E Ink display that aims to serve as an alternative to traditional screens on your desk. Does it succeed?
Pros
Solid design
Light and portable
Refresh button helps
Display generally works well
Cons
Expensive
Artifacts are common
Computer monitors are getting more versatile and better-looking, with the advent of Mini-LED and OLED, and companies like Apple and Samsung adding cameras and microphones to their offerings. But what if you want something a little more…scaled back? E Ink tech has been around for a long time now, and is most famous for its use in products like the Kindle. But there are also larger E Ink screens — like the Onyx Boox Mira.
So why would you want an E Ink display? Well, there's some research to suggest that they're better for your eyes than the LCD displays, and if you're like me, and stare at a screen all day, that could be a big deal.
Of course, there are some very real challenges associated with building an E Ink computer monitor. How does the Onyx Boox Mira compete? I've been using it to find out. Note, we're reviewing the standard 13.3-inch Mira, not the 25.3-inch Mira Pro.
Onyx Boox Mira design
The Onyx Boox Mira E Ink display boasts a nice-looking design that strikes the perfect balance between style and functionality. One of the first things you'll notice is the relatively thick white bezels that surround the screen. While they may seem a bit bulky at first, they actually lend a clean and polished look to the device. The Mira's design is streamlined and simple, ensuring that the focus remains on the high-quality E Ink display.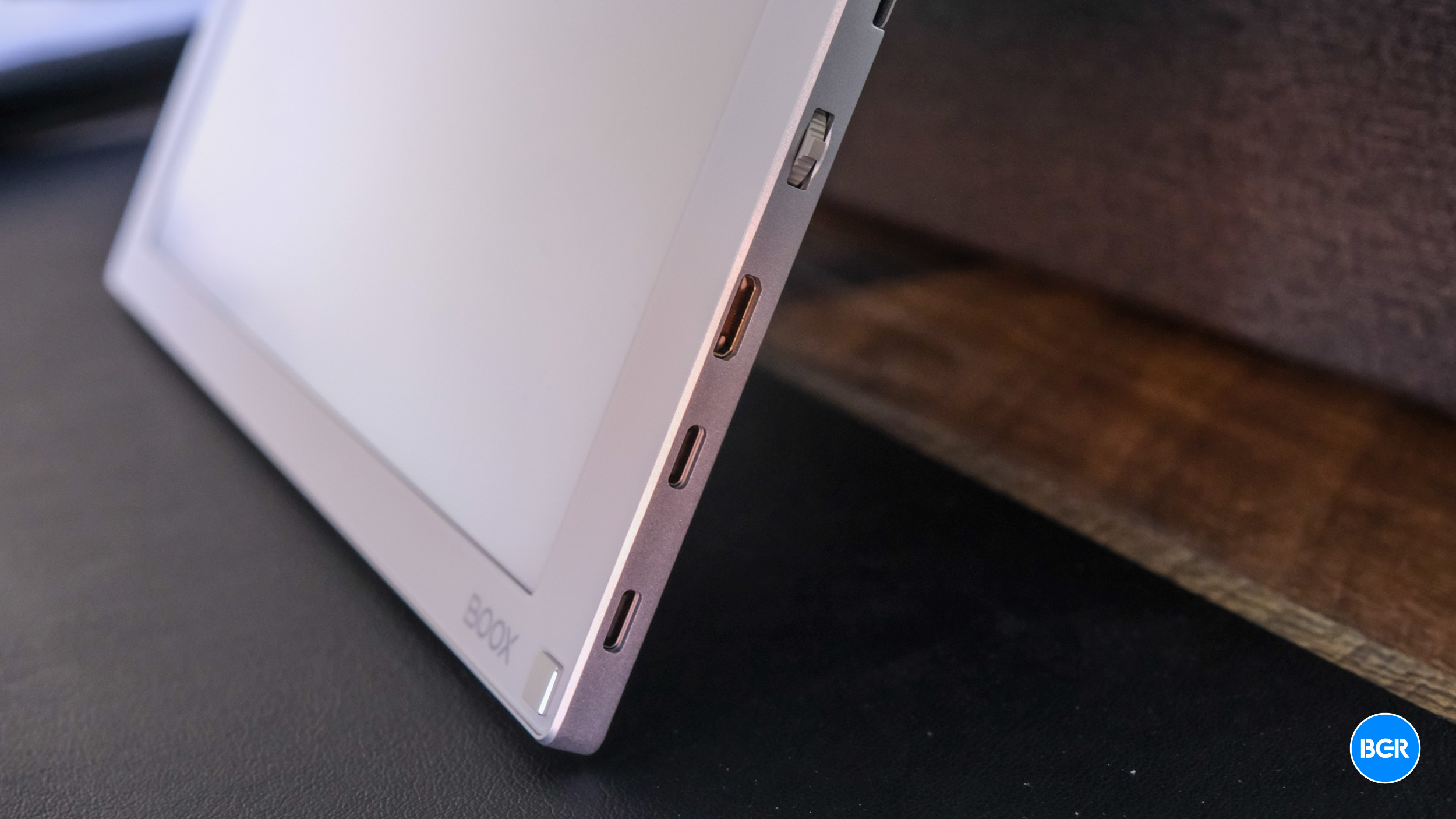 As for the controls, the Mira keeps things straightforward and user-friendly. On the left side of the device, you'll find the power button, while the right side is home to the ports for connecting to your computer (including mini-HDMI and USB-C ports) and a toggle switch for easy access to various settings. On the front, there's a handy button to refresh the display, ensuring that your reading experience is always crystal clear and free of any ghosting or artifacts.
The slim build of the Onyx Boox Mira is complemented by a convenient kickstand cover, reminiscent of a tablet. The cover not only protects the device but also flips around and acts as a foot to keep it standing when connected to your computer. Unfortunately, the cover isn't very adjustable, which could be a minor drawback for some users. Nevertheless, the Mira E Ink display offers a sleek and well-thought-out design overall.
Onyx Boox Mira features
When it comes to features, the Onyx Boox Mira E Ink display is pretty much what you'd expect, offering a great mix of functionality and customization options. For example, there's a backlight, which provides ample illumination in darker environments. This ensures that you can comfortably read or work on the device, no matter the lighting conditions around you.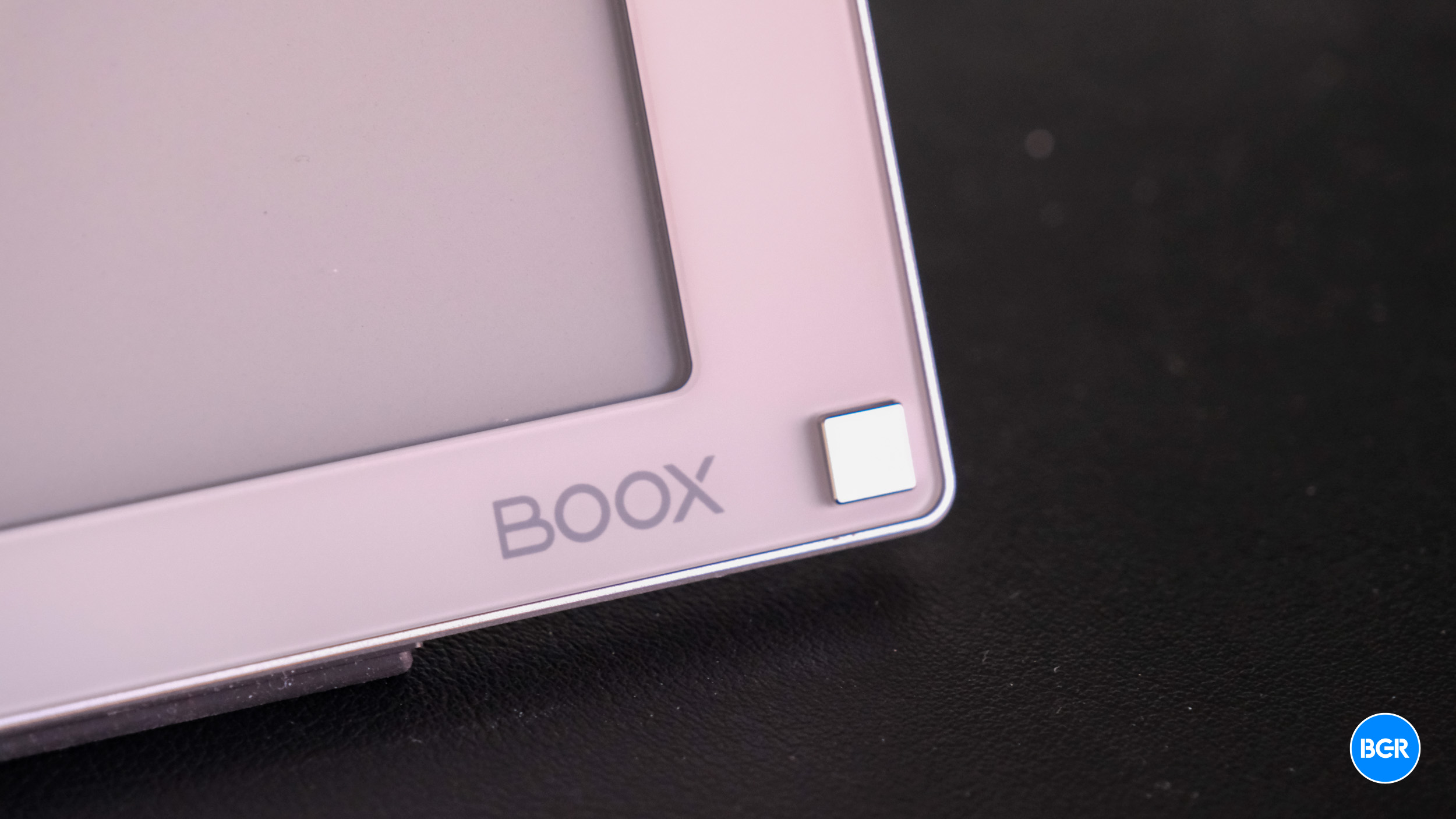 The Mira also boasts a variety of display modes to suit different needs and preferences, including Video Mode, Slideshow Mode, Normal Mode, and Text Mode. Most users, myself included, will likely find themselves using the device primarily in Normal Mode, which offers a versatile and visually appealing experience. However, it's nice to have those other options available, so you can tailor your Mira usage to specific tasks or circumstances.
In addition to the different modes, the Onyx Boox Mira display comes packed with a range of settings to fine-tune the overall image quality. It's definitely worth taking some time to experiment with these adjustments, as they can significantly enhance your viewing experience. Some of the customizable settings include tweaking the cutoff for black pixels versus white ones, adjusting the refresh speed, and much more.
Onyx Boox Mira display
The 13.3-inch Onyx Boox Mira E Ink display features a resolution of 2,200 by 1,650, which results in crisp and easily legible text. While it's not primarily designed for multimedia content, it's still capable of displaying images and videos if needed. I found the Mira to be most useful as a secondary display, helping to reduce the time spent staring at traditional screens and providing a more comfortable reading experience.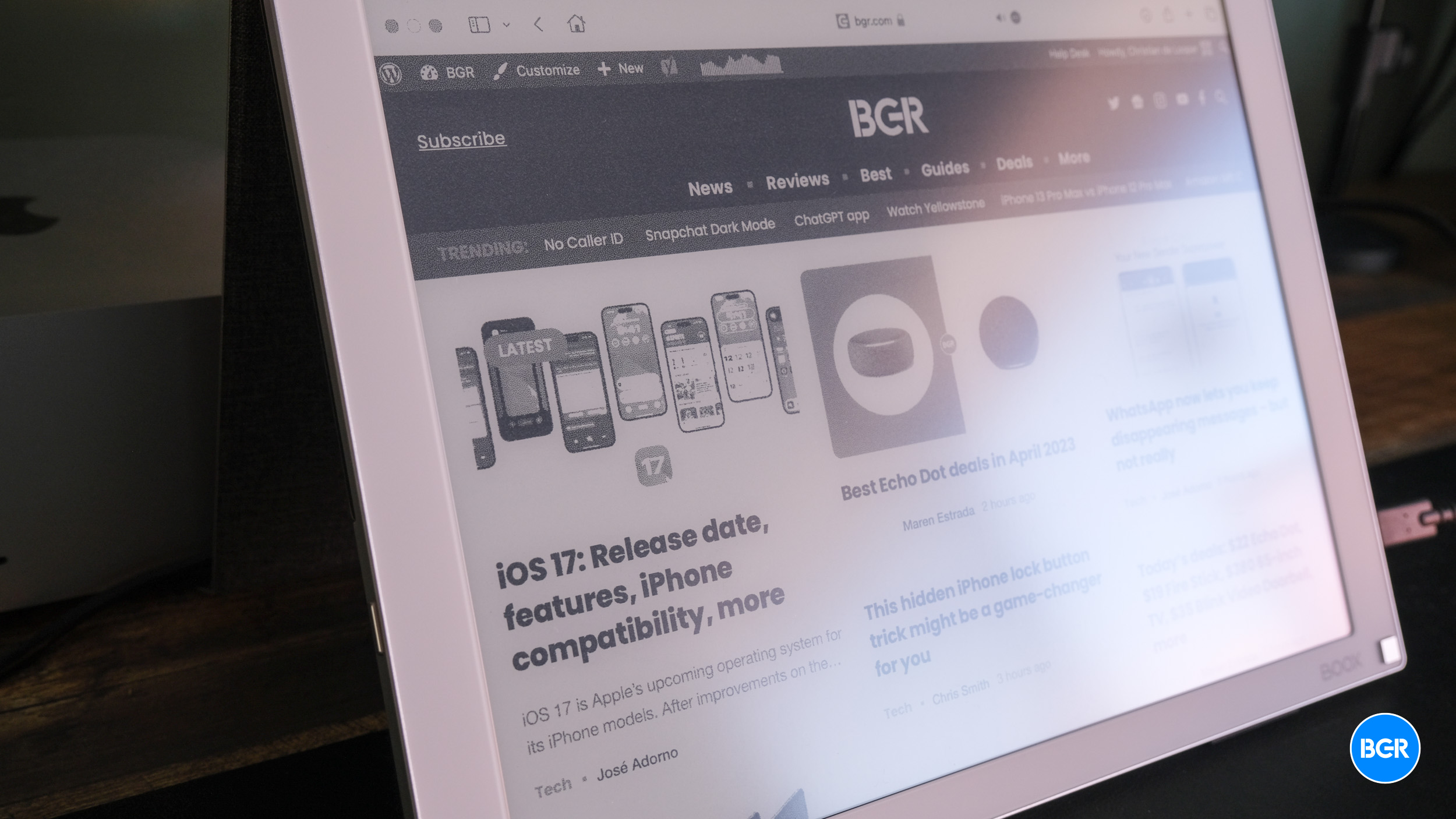 Adapting to the Mira display might come with a bit of a learning curve, but it's well worth it once you get the hang of it. However, it's worth noting that there are some minor issues with the device. For instance, in Text Mode, the contrast is cranked up, causing certain fonts to appear bulkier than usual. Switching to Speed or Image Mode can help with this, but it may also result in black objects and text appearing thinner and more gray.
One minor inconvenience I encountered was the need to frequently press the manual refresh button. E Ink displays don't refresh the entire screen, which can lead to ghosting and artifacts appearing on the screen. Pressing the manual refresh button resolves this issue, but it's an action that you'll likely find yourself performing quite often.
Still, generally, the experience of using the Onyx Boox Mira wasn't bad at all — and it's definitely something you'll get used to.
Conclusions
The Onyx Boox Mira E Ink display is a sleek and functional device that offers a range of useful features, making it a great choice for users seeking a comfortable and customizable reading experience. Although it comes with a relatively expensive price tag, its benefits may outweigh the minor drawbacks and learning curve involved, providing an enjoyable alternative to traditional displays, if that's something you're looking for. Overall, the Mira is a worthy investment for anyone looking to improve their digital reading experience while reducing time spent in front of traditional screens, as long as they're willing to invest a bit more for the enhanced experience.
The competition
If you're mostly looking for an E Ink display for reading books and other documents, then it's still probably worth buying an e-reader instead of an actual monitor. That said, when it comes to E Ink monitors, there aren't really all that many options — and the Mira is probably the best choice in this price range.
Should I buy the Onyx Boox Mira?
Yes, if you really want an E Ink monitor.