A great washer and dryer can be life-changing — but turns out, they can also be life-saving. As someone who recently moved from an apartment complex with a provided laundry, to a townhouse where I would have to provide my own laundry appliances, I hadn't thought much about how these appliances could impact my life. LG's latest washers and dryers are smart and feature-packed, plus they're built to clean your clothes really, really well.
How well? The LG WM6700HBA washer and DLGX6701B got asthma and allergy-friendly certification from the Asthma and Allergy Friendly Association of America. I personally suffer from different allergies, including dust mites and seasonal allergies, as well as cat dander allergies. Considering I have a cat, being able to properly clean my clothes can be very important.
How well do the washer and dryer perform? And what do asthma and allergy-friendly certification mean for you? Here's everything you need to know.
LG WM6700HBA smart washer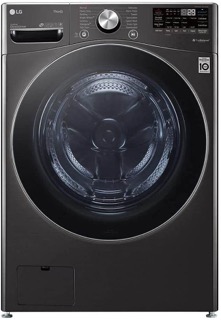 BGR may receive a commission
The LG WM6700HBA smart washer is a front-load washer that's built to both excel in washing performance and to be as easy as possible to operate.
First, the design. The washer is sleek and stylish, coming in LG's Black Steel color scheme. I really like the overall look. It's premium and high-end, and it should fit perfectly in any home.
The washer has a hefty 5.0 cu-ft load capacity, which is definitely above average — and means that you can fit more clothes in one load, ultimately reducing the number of loads you need to do to wash everything.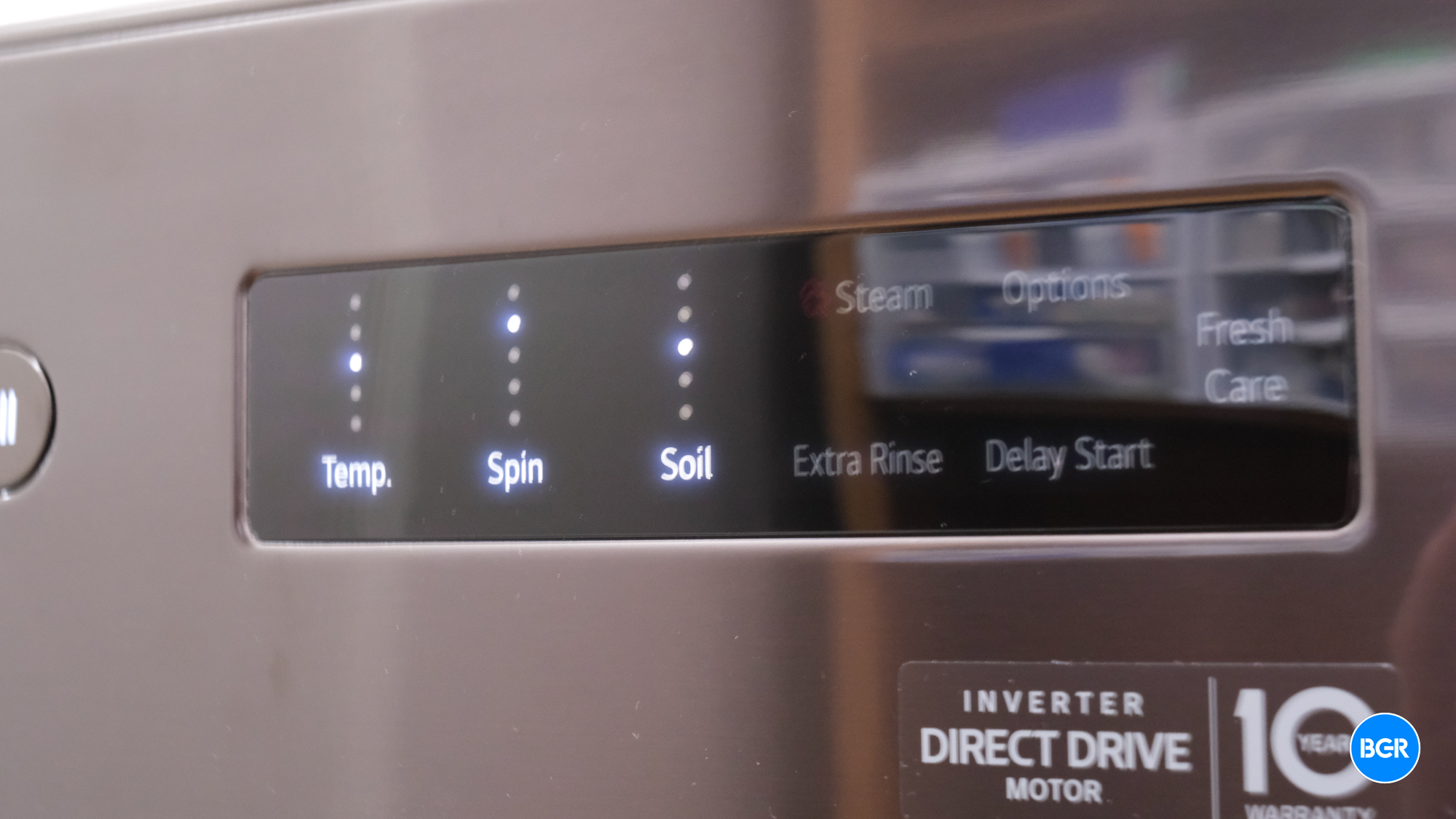 One of my favorite things about the washer is that it can be as easy or as advanced as you want it to be. For most, you'll simply turn the washer on, select the type of load (Normal, Towels, Bedding, etc), and hit play. There's even an AI mode that can automatically detect the types of fabric and how soiled they are. If you want, however, you can delve into the different options for the washer, tweaking things like temperature, spin, and so on. And the washer will alert you when it's time to re-fill the detergent and softener. According to LG, the detergent dispenser holds enough for 18 loads, which seems about right based on my use.
As mentioned, the washer also works with the LG ThinQ app, which I found to be reasonably easy to use. For the most part, I used the app for notifications — to tell me when a load is done. But it can also manage things like when you need to clean the tub, allowing you to remotely start and manage loads, and so on. These are smart features that are genuinely helpful for the average user.
The washer was rated one of the most efficient of 2022 and has a 10-year warranty.
LG DLGX6701B smart dryer
BGR may receive a commission
Accompanying the LG WM6700HBA smart washer is the LG DLGX6701B smart dryer, which is the gas variant. There's also an electric version of the same dryer, for those who don't have a gas line in their dryer, or simply prefer an electric model.
Using the accompanying dryer is just as easy as using the washer. Simply turn it on, select the type of load, and hit start. It's also just as well-designed — offering a sleek Black Steel color scheme, chrome tub, and lights to light the tub up if and when you want. You'll get a notification each time you turn the dryer on to clean the filter, which can be a little annoying if you're good at remembering to do so, but helpful for overall safety.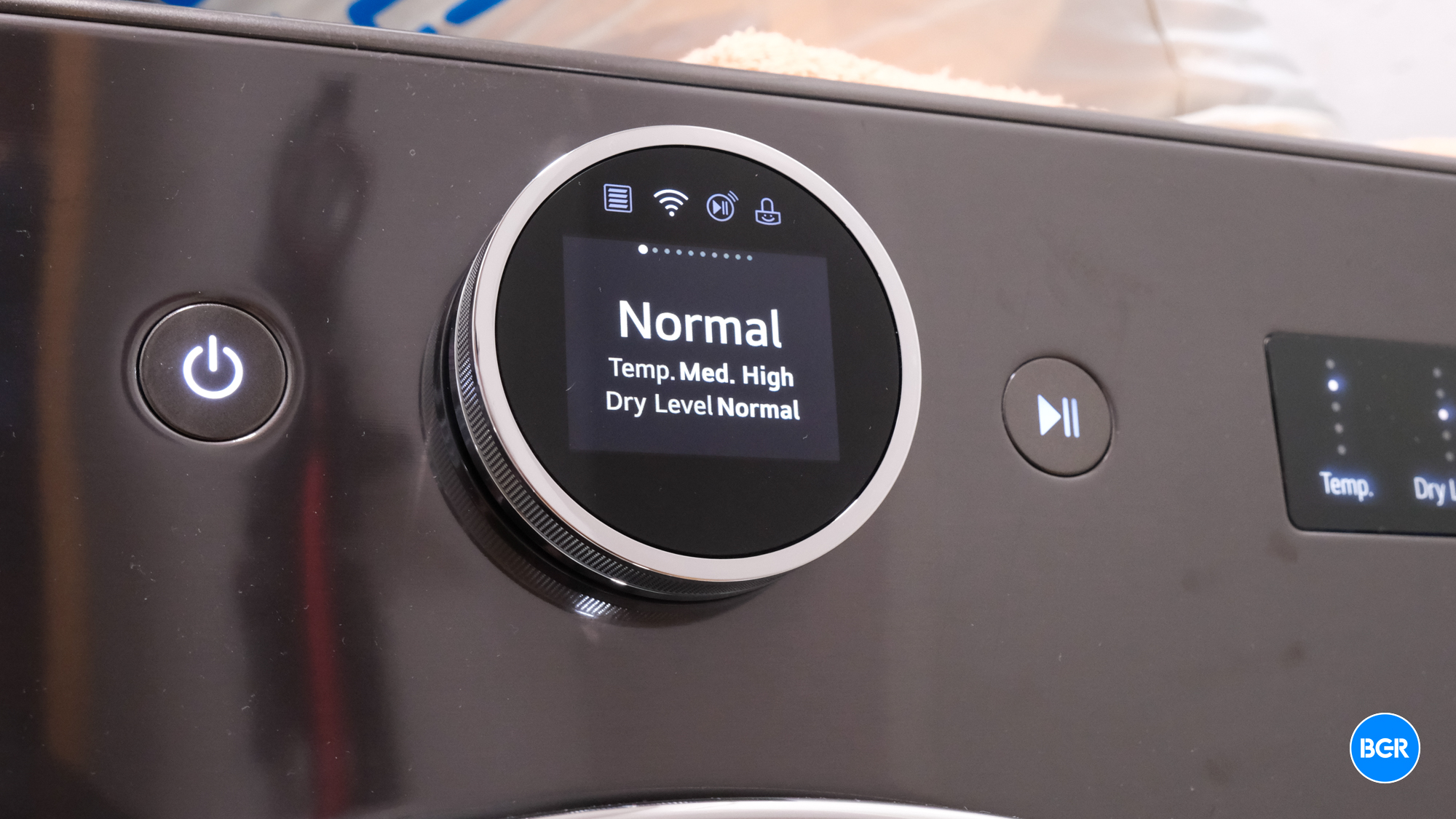 One cool feature of the dryer is the steam mode. If you connect it to the water lines, like the washer, it can steam your clothes in around 10 minutes to eliminate wrinkles. It works pretty well, and it's a neat solution to a problem that plenty of people deal with.
Asthma and allergy-friendly certification
One of the most interesting things about both the washer and the dryer is the fact that they both received the asthma and allergy-friendly certification, which is pretty helpful for those who suffer from allergies to things like pollen, dust mites, and pet dander. I happen to have allergies to a number of different types of pollen and to dust mites, and as previously mentioned, cat dander. As someone who has a cat, being able to properly clean clothes, towels, and bedding can be huge.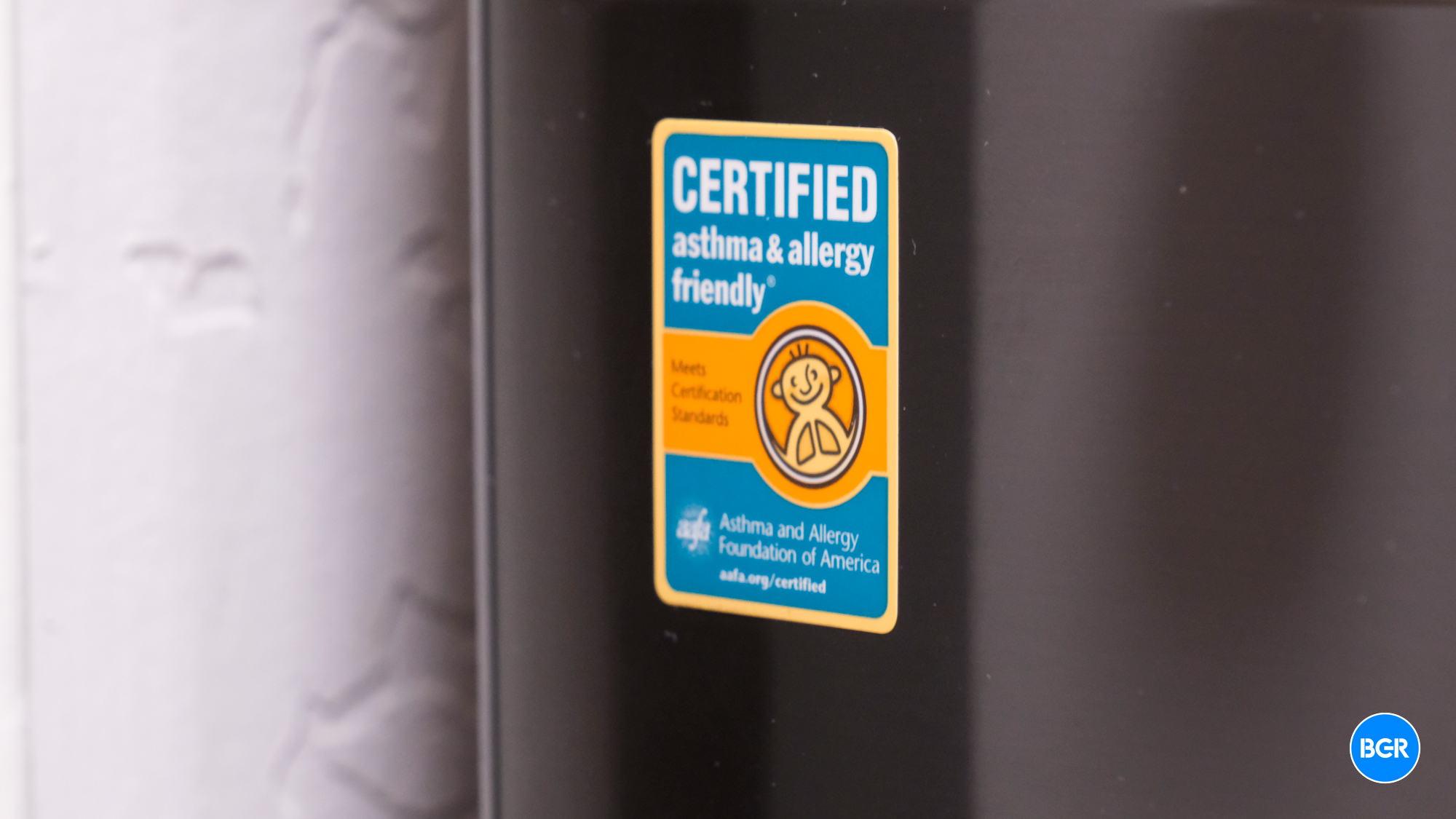 The asthma and allergy-friendly certification is based on scientific research done by Allergy Standards Ltd, a Dublin-based company. The certification process for things like washers and dryers basically ensures that the products can reach temperatures high enough to kill things like dust mites, that the machine doesn't get moldy with moisture, and so on.
The program has been around for 15 years and continues to evolve to certify products for those who suffer from allergies. These products include the likes of air purifiers, bedding, cleaning products, and so on.
Conclusions
If you're an allergy sufferer, or just an average person, looking for a great washer and dryer, then the LG WM6700HBA smart washer and LG DLGX6701B smart dryer are worth considering. They're both extremely easy to use, very well-designed, and offer a number of smart features that make doing the laundry even easier.