The Amazon Halo Rise is a great sleep tracker that sits on your nightstand and doubles as a gentle alarm clock, and works with a well-designed app.
Pros
Sleek design
Good tracking
Works with other Amazon services
Alarm works well
Cons
Subscription for advanced features
Can mistrack
| Buy From | List Price | Sale Price | |
| --- | --- | --- | --- |
| | $139.99 | $99.99 | See It |
Amazon is getting serious about health care. Over the past few years, the company has launched a few different wearable health trackers, and more recently, it acquired One Medical, proving its long-term interest in the space. But a huge part of tracking your health has to do with tracking your sleep — and to that end, the company recently launched the Amazon Halo Rise sleep tracker.
Unlike many sleep trackers, the Halo Rise isn't a wearable device. Instead, it sits on your nightstand and doubles as a clock and alarm. It works via some pretty fancy tech, too — using radar technology to detect movements as tiny as you're breathing during the night.
How does the Halo Rise compete with other sleep trackers? I've been using the tracker to find out.
Amazon Halo Rise design
Unlike many other sleep trackers, the Amazon Halo Rise isn't a wearable. The device is white and chrome, with a circular white head and a metal stand. On the back is a power input, while on the top are two buttons for controlling the tracker. You'll use these to snooze or stop alarms.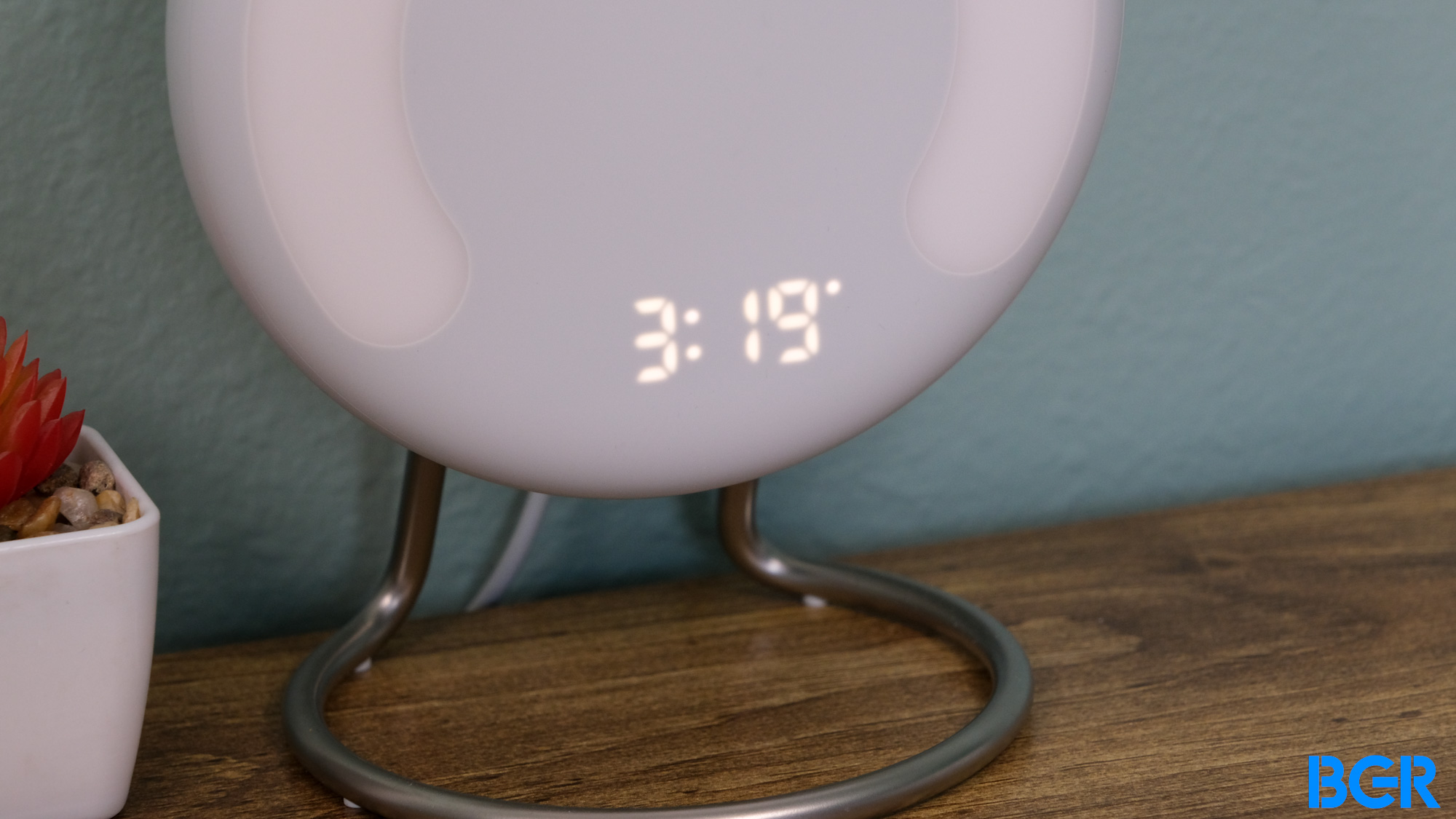 The front is what you'll actually look at most. At the bottom of the head of the device can be found the light, faint clock — which is nicely visible at night without being too bright. Stretched along the round top are also orange LED lights — which illuminate in the morning in the lead-up to your wake up time, and are designed to wake you up more naturally.
It's not a bad-looking device by any means, but the plastic can feel slightly cheap to me at times. It should still look fine on most people's nightstands, though.
Amazon Halo Rise features
Of course, the reasons to buy the Halo Rise have little to do with the basic design — and much more to do with the sleep-tracking features. Overall, the Halo Rise is a pretty great sleep tracker, which works with a well-designed and easy-to-use app.
Using a combination of machine learning and the aforementioned radar sensor, the Rise is able to track when you fell asleep, how long you were asleep, and your sleep stages during the night. Using all this data, the tracker gives you an overall score (from 0 to 100) in the morning, and shows you data about your night's sleep.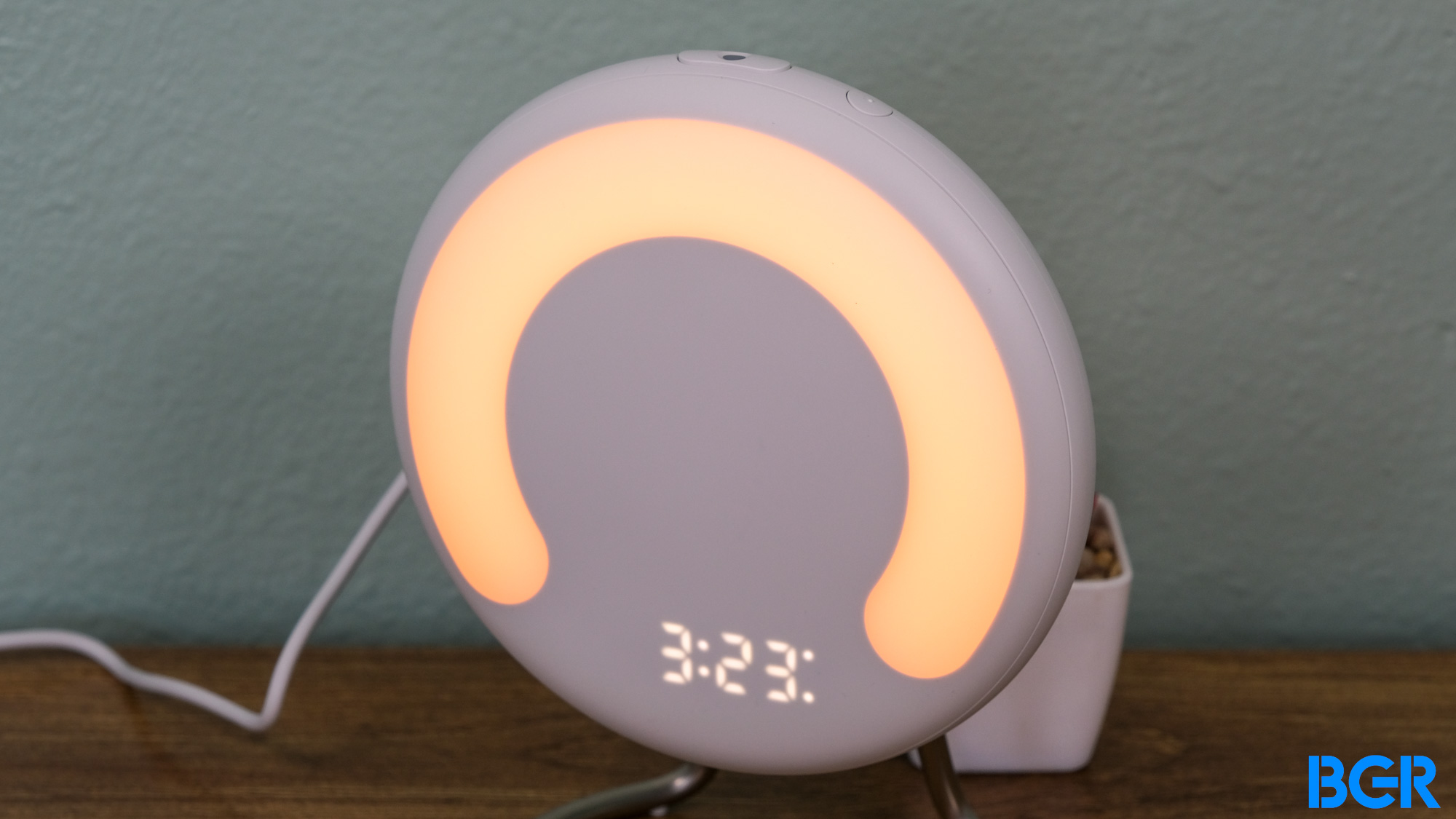 But the Halo Rise also tracks other data, about your environment. Things like the temperature, humidity, and ambient light, all inform your sleep — and they're all things that the Halo Rise tracks. That can be pretty helpful — as it means that the Halo can, in turn, give you recommendations for ways to improve your sleep.
There are other features that can be accessed through a membership. The membership is free for the first six months, after which it comes at $3.99 per month. Through it, you'll get a suite of other tools, like workout videos, and if you have other Halo trackers, you'll also get things like body composition, movement scores, and more. For some, it may be worth the money — considering the fact that, as far as subscriptions go, it's relatively inexpensive.
It's important to note that Amazon will automatically start charging you after the six-month trial ends — so make sure to manually cancel it if you don't want to pay for it.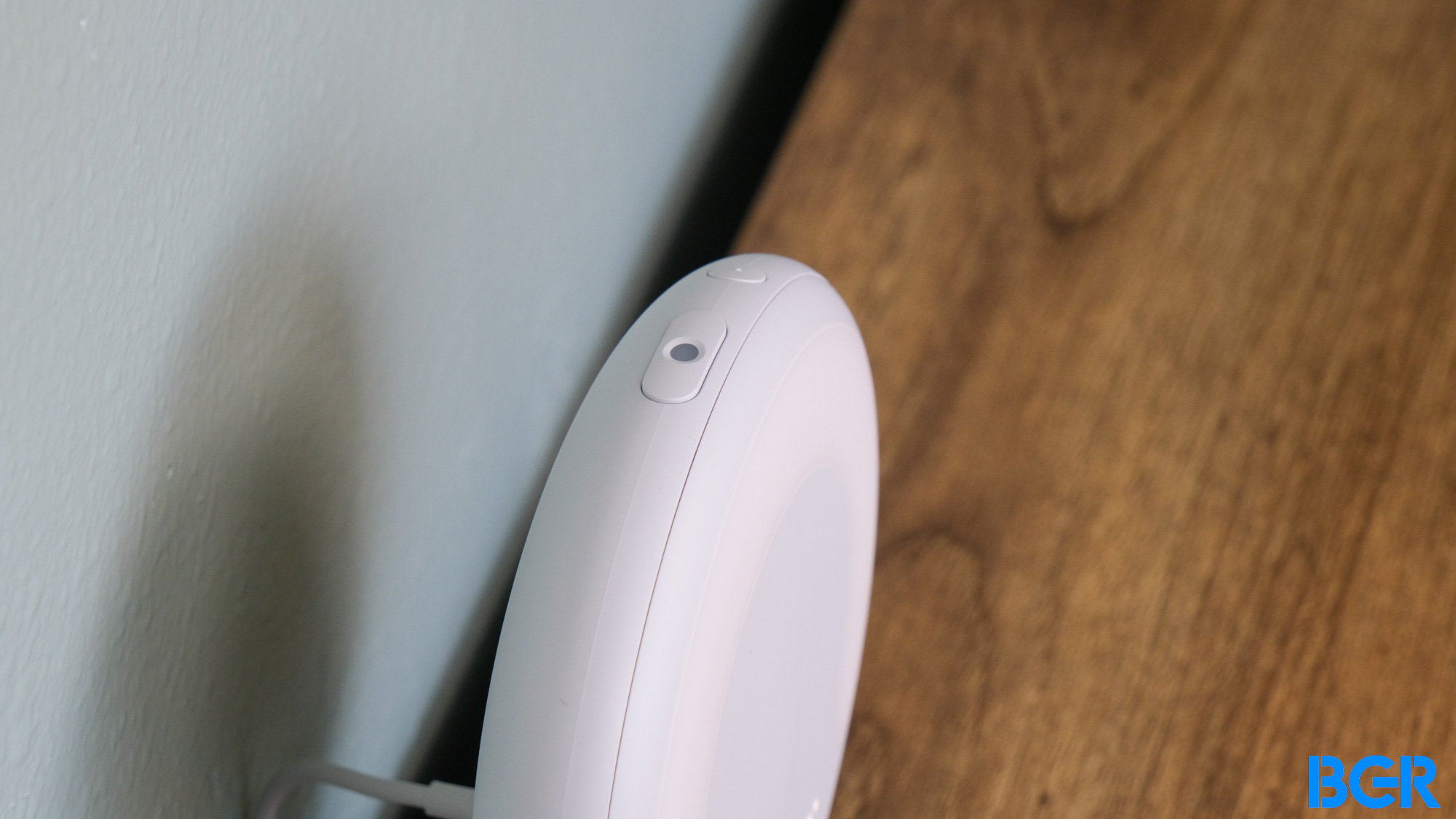 The Halo Rise also doubles as an alarm clock, and I liked this feature a lot. You'll set your wakeup time in the app, after which the tracker will slowly wake you up with the orange light bar at the top, which illuminates more and more as you get close to your wakeup time. I often wake up before my alarm, so it's not necessarily a feature that I used every morning — but I did like it when I did use it.
Amazon Halo Rise sleep tracking and app
Generally, I found the data tracked by the Halo Rise to be relatively helpful. It's really difficult to tell how accurate sleep trackers are, and the Rise is no different. Because of that, you generally shouldn't take what it says as completely accurate, but you can generally rest assured that the tracker works the same from night to night, so you can get a good picture of your trends.
Still, despite this, I found that the data was mostly in line with what my Apple Watch Series 8 also tracked. There were some minor differences in some of the trends, and I found that the Halo Rise usually said that I got more deep sleep than my Apple Watch did. But as mentioned, the trends seemed to be more or less in line with each other.
I did experience a few issues when I wasn't there, when it instead tracked my wife's sleep, despite her being on the other side of the bed. This can introduce incorrect data into your app. We don't allow our cat into the bedroom, but some reviews note that pets can muddle information too.
The app is pretty well-designed too. It offers a mostly colorful design, which I like. it's separated into a number of different tabs, including a feed with all your latest information, a data tab that lets you dive a little deeper, and the ability to discover blog posts and videos. There's also a settings tab and a live tab that shows a real-time analysis of health, but it's more useful for Halo band users than those with just a Halo Rise.
Conclusions
The Amazon Halo Rise is a great sleep tracker that lets you avoid wearing a fitness band for tracking. I'm used to wearing the Apple Watch now, and frankly, most will also get used to it. But if you don't want to wear a band and don't mind Amazon having access to your sleep data, the Amazon Halo Rise is a great option.
The competition
There are plenty of sleep trackers out there now, and a few options that avoid the need for a wearable device. That said, if you're an Apple Health user, the Apple Watch is still probably the way to go.
If you want a device that you can place on a nightstand, it's worth considering something like the Withings Sleep Analyzer. Otherwise, the Amazon Halo Rise is a great tracker.
Should I buy the Amazon Halo Rise?
Yes, if you don't mind Amazon having access to your sleep data.