Being the top executive at European e-bike company Riese & Muller, based near Frankfurt, Germany, has given Sandra Wolf a distinctly global perspective on the preferences of e-bike customers in unique markets, like the U.S. compared to Europe.
It's a perspective that will become increasingly valuable as the the market starts to mature. And companies like Riese & Muller, which was founded in a garage by two engineers 25 years ago this year, try to capitalize on interest in e-bikes by favoring practicality over flash and sizzle.
An example of the later is Riese & Muller's new Roadster, with a look the company describes as "clean and minimal" and that combines the classic look of a traditional bike frame with the technology of an e-bike.
It draws from elements found in classic bike frames, like diamond frame construction, narrow rounded tube cross-sections, almost horizontal top-tube and delicate seat stays. The company calls it "E-sthetics," with an emphasis on classic construction to appeal to riders who think technical elements of an e-bike might detract from the appearance.
The Roadster also sports a new, lighter Bosch Active Plus motor and weighs just below 44 pounds.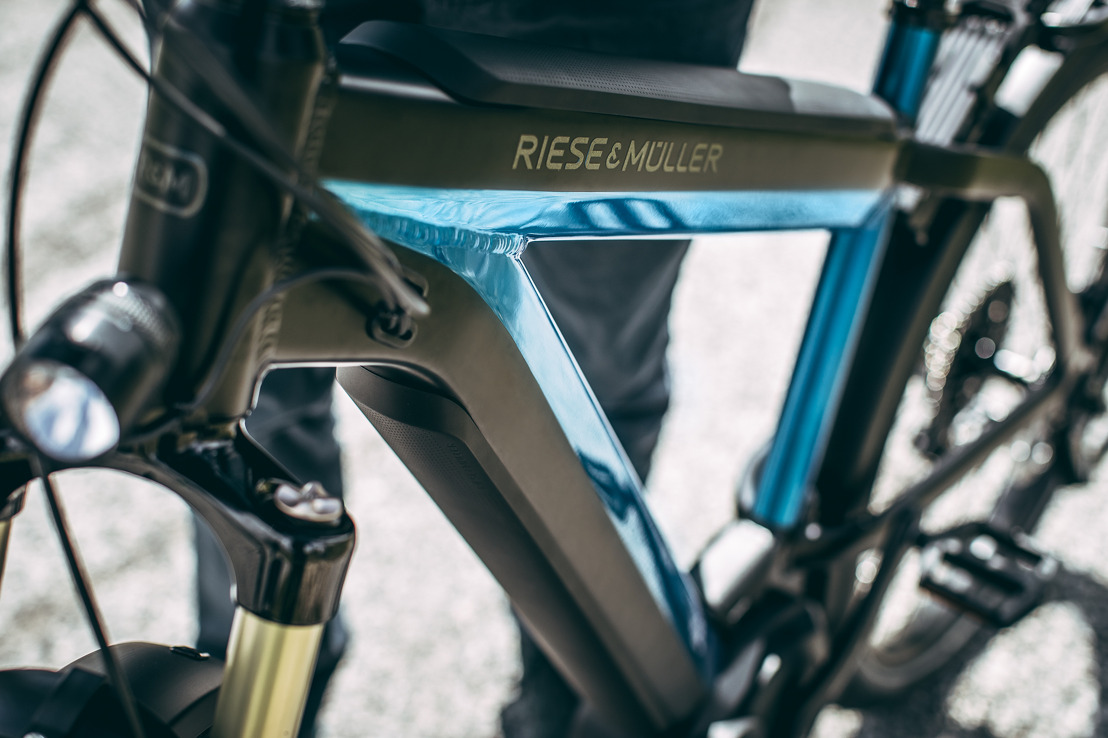 "We first launched it three years ago, and it now has a complete relaunch for the model year 2018," Wolf tells BGR. "The Roadster was one of our really city bikes compared to other bikes we're doing that are more for long-distance commuting. This is more of a bike you ride in the city – shorter distances, to do your errands. We had a feeling the first Roadster was a bit too retro for the target group, for younger people."
Other features of the Roadster include a Shimano Deore 10-speed drivetrain, Magura MT4 hydraulic brakes, colors that include electric green metallic, black matte and white, and a starting price of $3,879.
That relaunch also speaks to a shift Riese & Muller made company-wide a few years ago – a repositioning of the company to capitalize on demand for products like the Roadster and to feed a growing appetite for electric bikes among riders.
"We completely shifted the company from a bike company to an e-bike company about six years ago, and that was the beginning of a great success story," Wolf said "Our bikes are very solid, with great driving dynamics. It's a great experience, of e-cycling, and we've grown a lot over the last year. We have 320 employees right now, we're selling all over the world and the U.S. market is a really great market for us."
In recent days, Riese & Müller also launched two new e-bikes in North America: the New Charger and Supercharger.
The New Charger and Supercharger are the first bikes from the company that have a fully integrated battery. The Bosch PowerTube blends the battery into the downtube of the bike, which creates a seamless aesthetic and preserves the classic bike look.
The Supercharger is a new e-bike design concept that incorporates two Bosch PowerTube batteries into the tubes of the frame. The Supercharger GT touring – which is also available in a high-speed model – offers a sporty 11-speed Shimano Deore XT derailleur. The model is also available as Supercharger mountain, featuring the 11-speed Shimano Deore XT derailleur, a Fox suspension fork and off-road tires.
Company founders Markus Riese and Heiko Müller met while studying mechanical engineering at the Technical University of Darmstadt in Germany in the 1980s. They would later spend their free time optimizing and tricking out bikes according to their own designs and ideas. It was a hobby at first, until Markus came up with the idea in 1992 for a folding bike.
Today, the company is working toward a lofty goal – to be no less than the market leader in the premium e-bike market segment. Wolf joined the management team in 2013 to help bring that goal to fruition.
Here's a bit about how she sees things:
"In my opinion, in Europe e-bike customers are coming to it from the bike. They compare an e-bike to a bike. All over Europe – especially in Germany, Switzerland, the Netherlands – it's all very bike-oriented. Everybody rides a bike. Everybody has a bike. Kids ride bikes. So development in Europe is coming from cycling to e-cycling. Whereas in the U.S., I rather see that – it's my opinion that people are coming from a car. People maybe compare an e-bike to a car, so that they can use an e-bike instead of a car. Also in the U.S., cycling is not so common as it is in central Europe, so I think we need to talk more about what is e-cycling, why it is cool to e-cycle. But it's good that more younger people in the U.S. are interested in bikes."
The company, she goes on, tries to set itself apart by not seeing itself as just cranking out a line of e-bike variants. It's also about thinking through different mobility concepts – like, "why would you need a Roadster?" For shorter distances, a cool, hip city bike might be in order. Longer-distance travel calls for different needs.
"It's the components, it's the German engineering. We don't have that many models in our program as others have. We think it fits to what people really need. An e-bike is not just a bike with a motor. It's something completely different, and we think it has to be constructed differently. And I think we do that quite well."